Did you know you can take introductory spa classes in Kuala Lumpur for as little as RM1K for a 3-day program? The Beauty Expert Academy presently has 3 spa class packages for those who want to start their own spa business, advance their skills, or simply improve their own self-care beauty regimes. The 3-day programs each come with Professional Certifications too!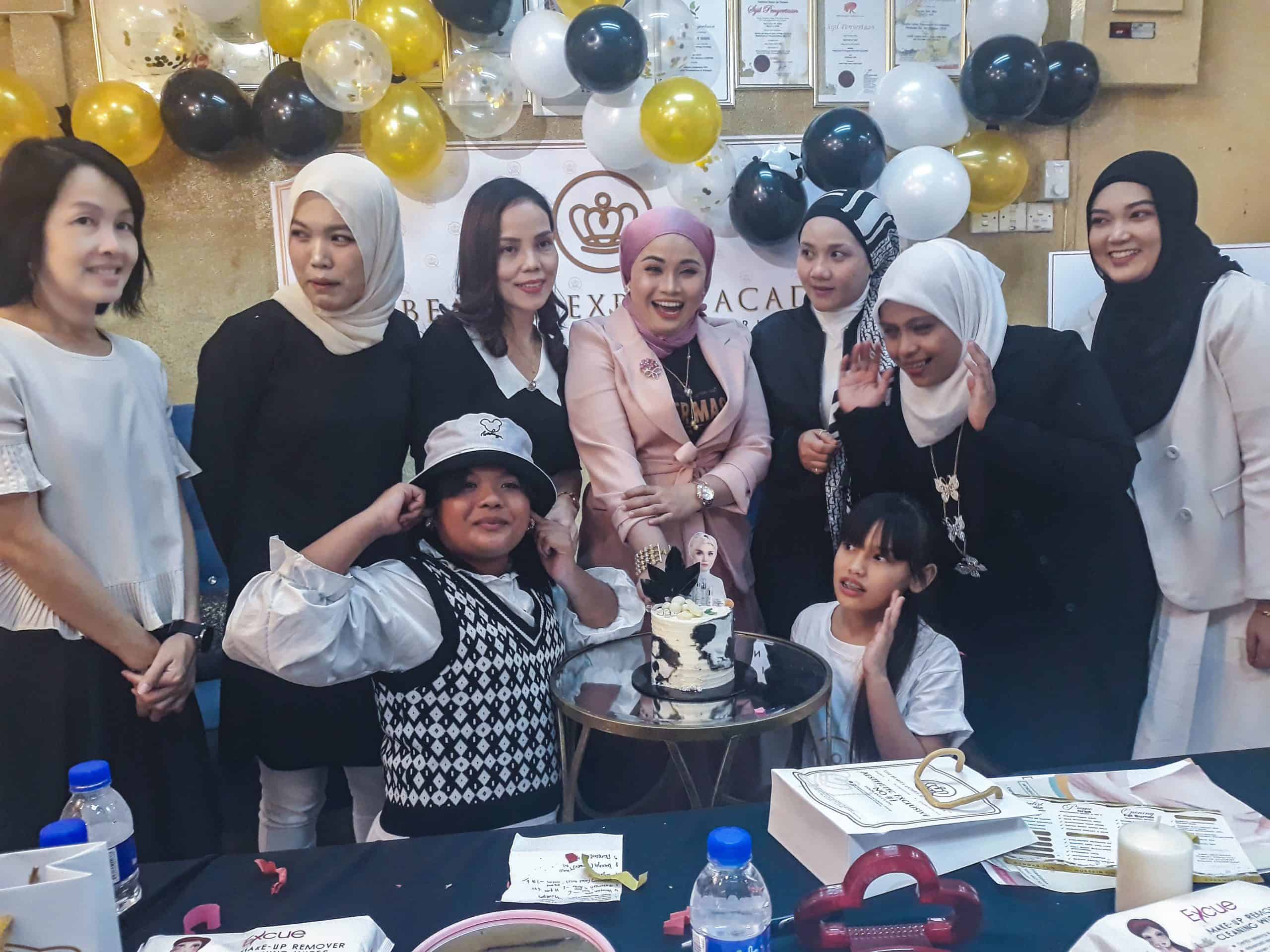 The Beauty Expert Academy is a beauty center that offers beauty services, self-therapy and spa skills. Their teaching staff is recognized by SKM and relative government bodies. The academy also offers spa services and various beauty products under the label 'The Face & Beauty Shop'.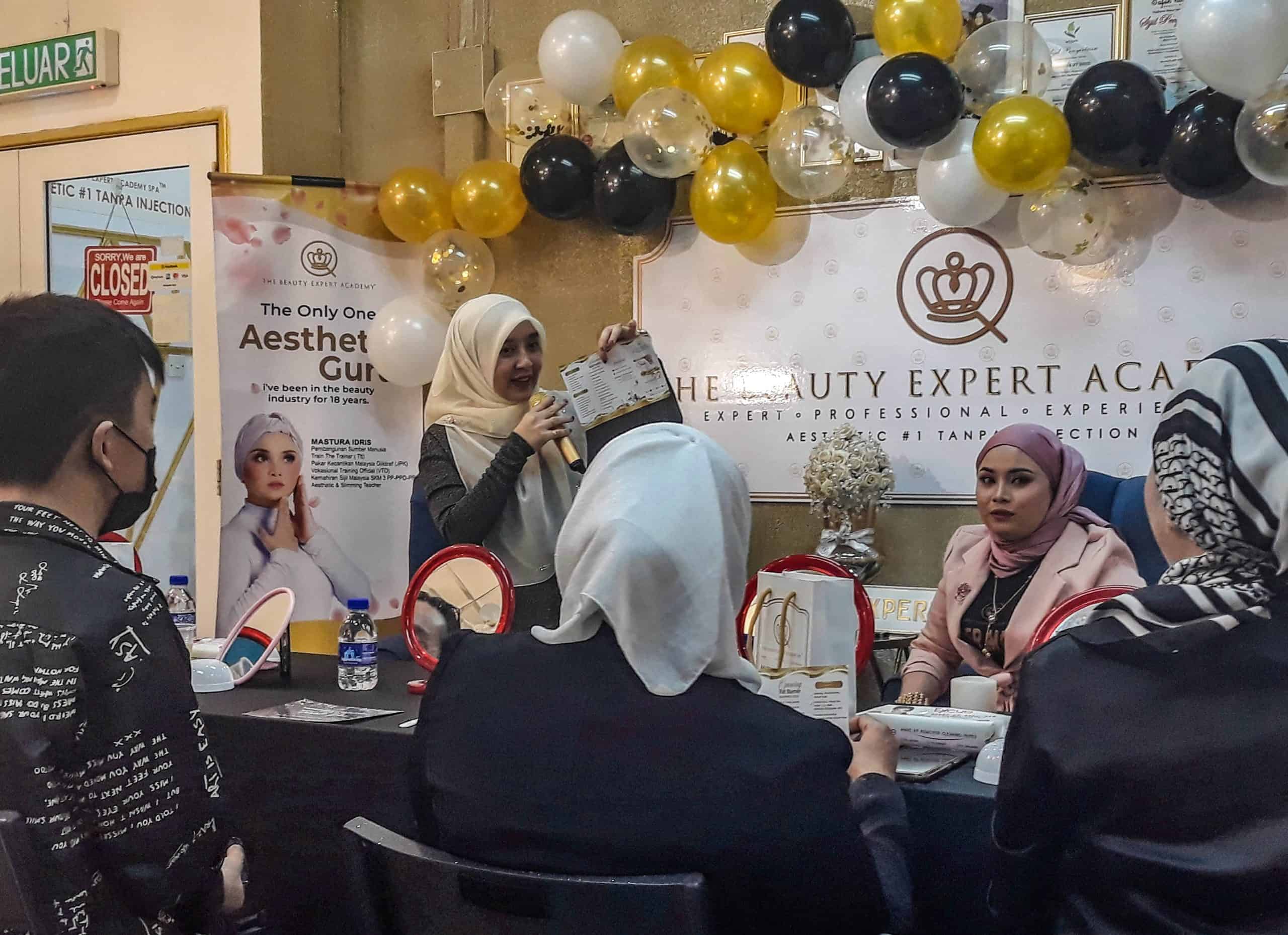 The classes are taught by The Only One Aesthetic Guru, Puan Mastura binti Idris, herself! She is also the founder of the Beauty Expert Academy & ROYALQ ASIA product. The Beauty Expert Academy introduction classes range from Express Manicure & Pedicure and Manual Facial Treatments to more advanced levels of beauty treatment training, such as using the Eye Treatment and Cell Balancing machines.
Introductory Classes at The Beauty Expert Academy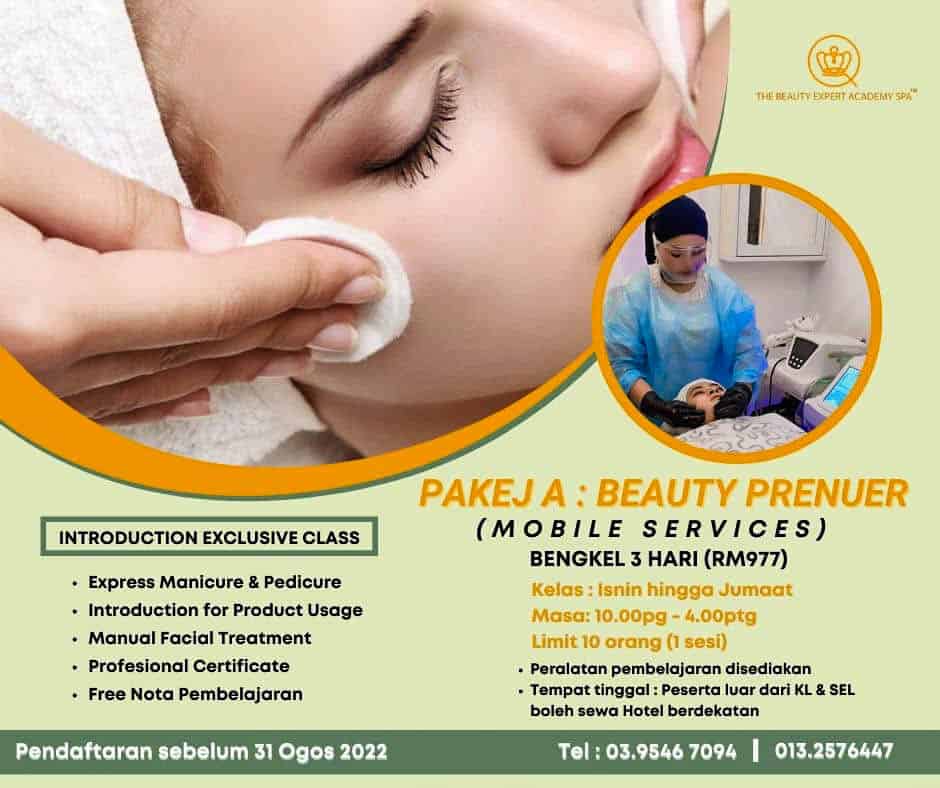 Package A: Beauty Prenuer (3 days)
Cost: RM977
*Express Manicure & Pedicure
*Introduction for Product Usage
*Manual Facial Treatment
*Professional Certificate
*Free Nota Pembelajaran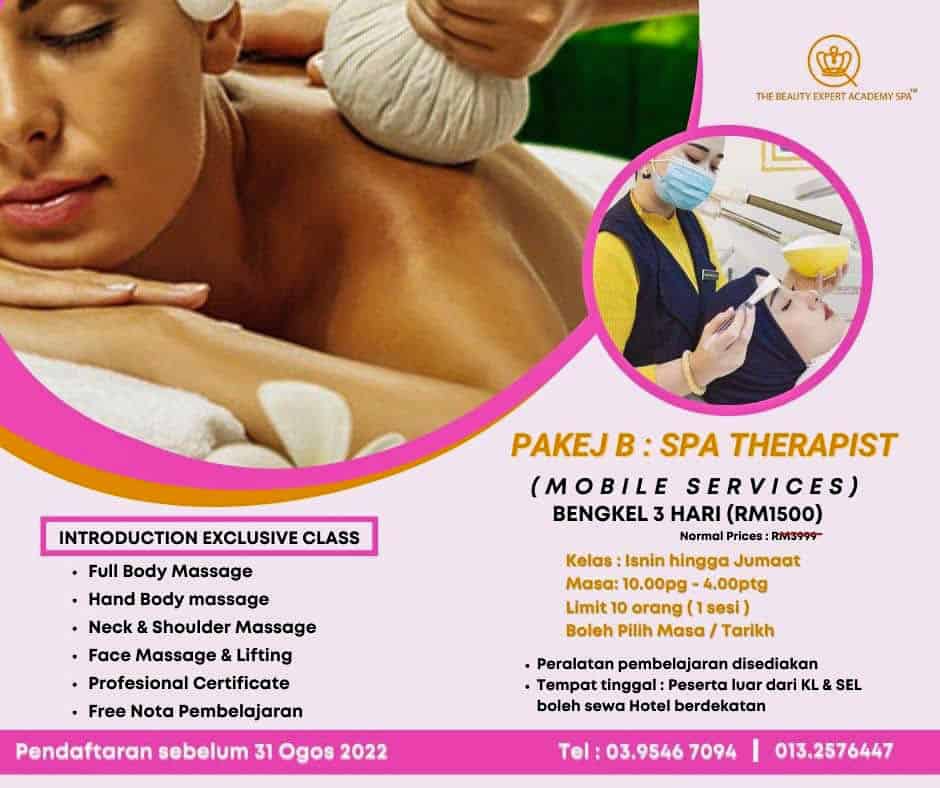 Package B: Spa Therapist (3 days)
Cost: RM1500
*Full Body Massage
*Hand Body Massage
*Neck & Shoulder Massage
*Face Massage & Lifting
*Professional Certification
*Free Nota Pembelajaran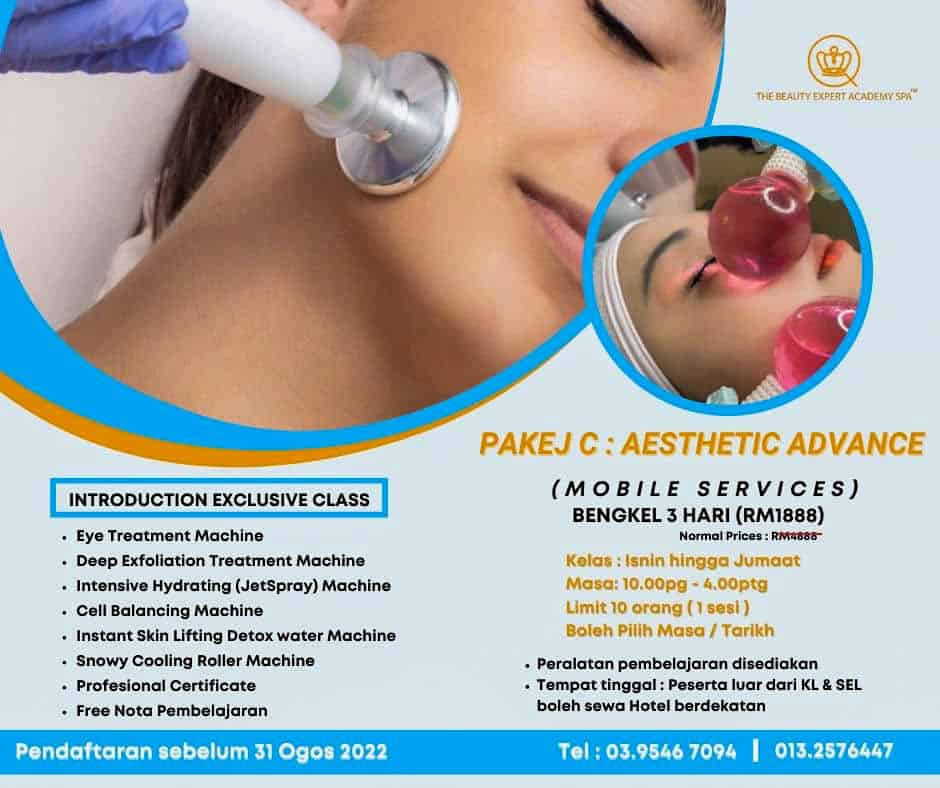 Package C: Aesthetic Advance (3 days)
Cost: RM1888
*Eye Treatment Machine
*Deep Exfoliation Treatment Machine
*Intensive Hydrating (Jet Spray Machine)
*Cell Balancing Machine
*Instant Skin Lifting Detox Water Machine
*Snowy Cooling Roller Machine
*Professional Certificate
*Free Nota Pembelajaran
All Are Welcome!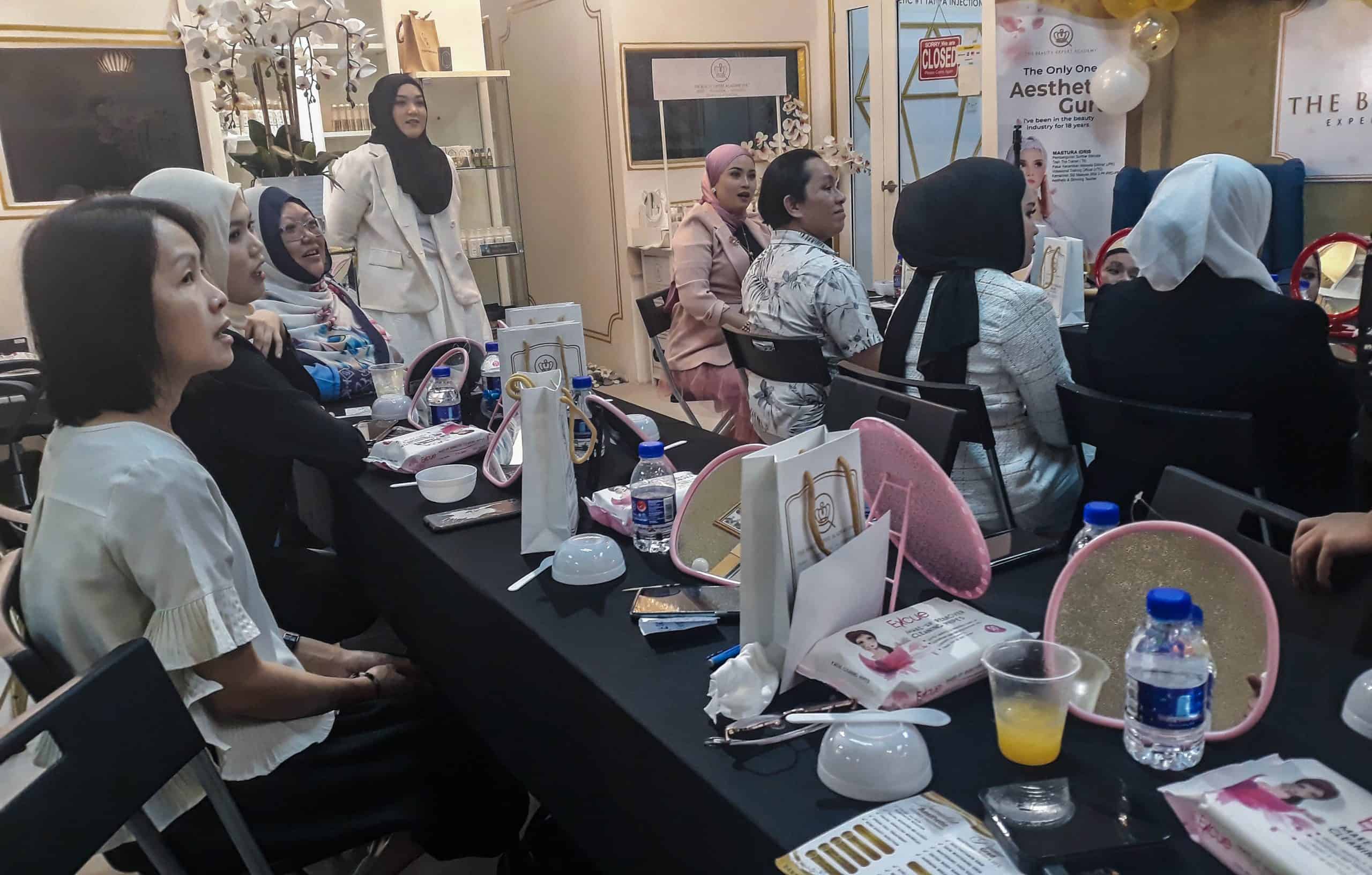 Classes are open for men as well as women. I had an excellent time learning about facial masks and definitely learned a few new things. So, don't be shy, the Beauty Expert Academy classroom environment is not intimidating, and will inspire you to reach your goals; whether business related or for personal self-improvement.
Although my experience is based on an introductory one-day class, I felt quite comfortable among all the other self-improvement fans. My partner was a bit younger than me, but her enthusiasm and assistance helped make my (first time) spa school experience a breeze.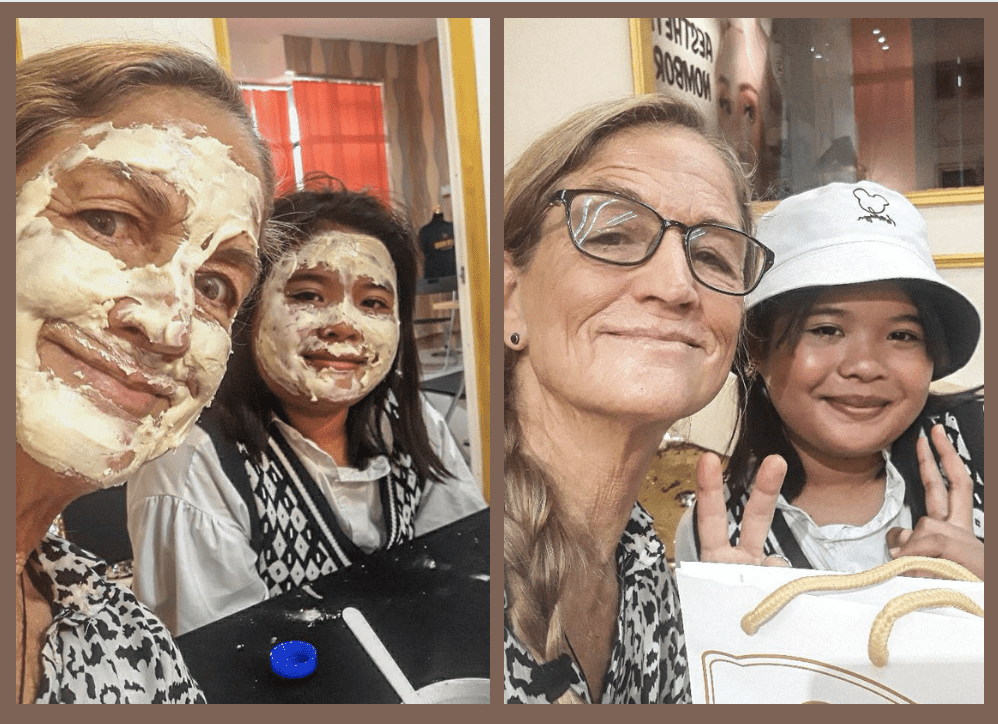 If you're keen to learn the ins and outs of various spa services or want to just up your game in your own self-care program, The Beauty Expert Academy has got you covered. The classes are fun as well as educational. Inspiring too!
For more information:
The Beauty Expert Academy
Cheras, Selangor, Malaysia
+603-9546 7094
thebeautyexpertaesthetic.carrd.co