Alor Setar never fails to surprise me. When the folks at Kenyalang Kafe recently mentioned to me about a Friday flea market in Kampung Berjaya, I couldn't change my schedule fast enough. I had to go there. The Kampung Berjaya Flea Market (Pasar Karat Kampung Berjaya) has been happening for about 20-years (according to one vendor) and yet I'd never heard or seen anything about it. Like I said, Alor Setar never fails to surprise me with their hidden gems.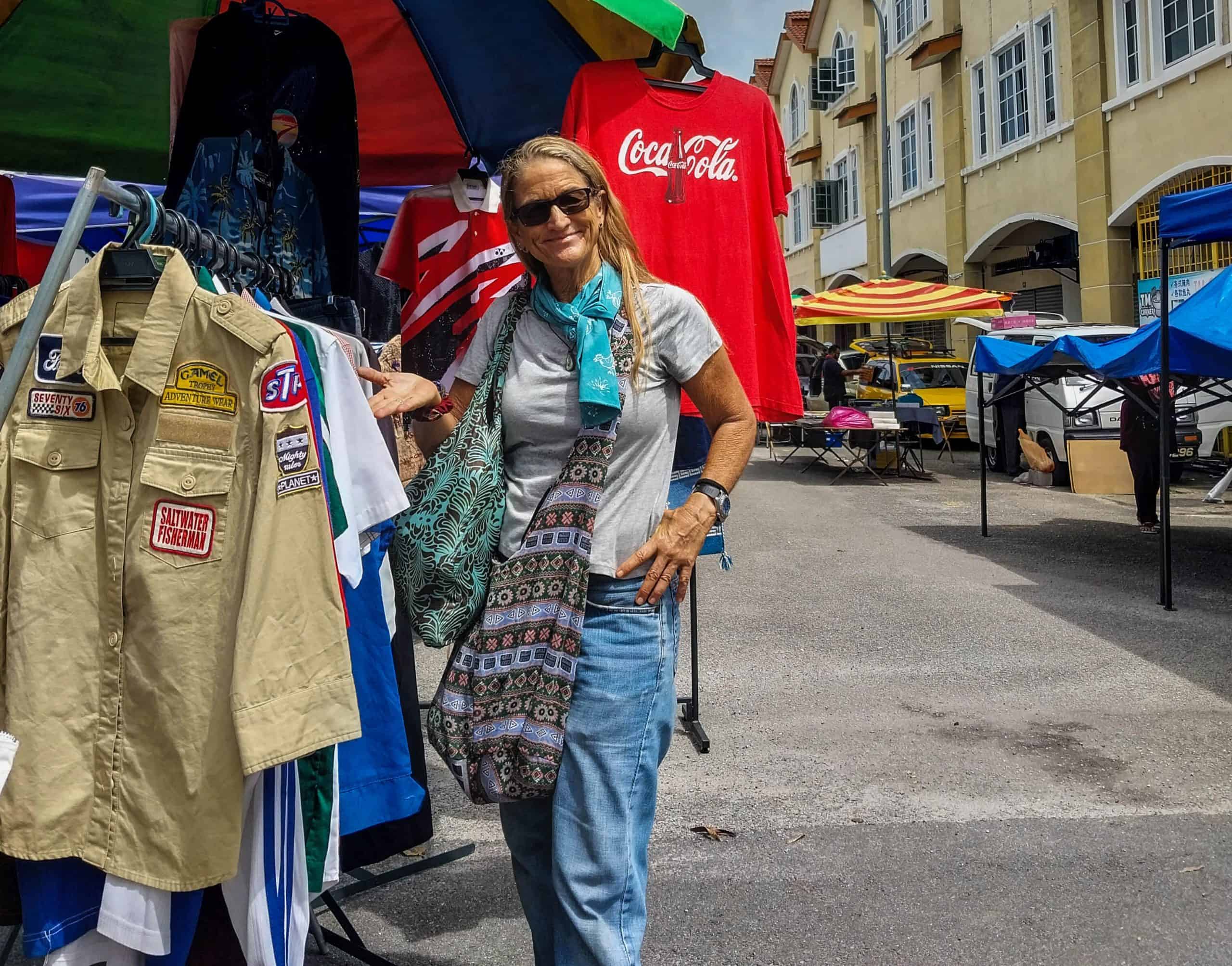 I love Malaysia flea markets, especially when they have lots of local flavor and are all-are-welcome in lieu of a select group of 'special' higher end vendors and craftspeople. Which is why (I think) community driven markets are more popular in Malaysia than some high-end hotel initiatives that occasionally pop up, and appear more motivated to attract the 'elite' (or foreign tourist crowds).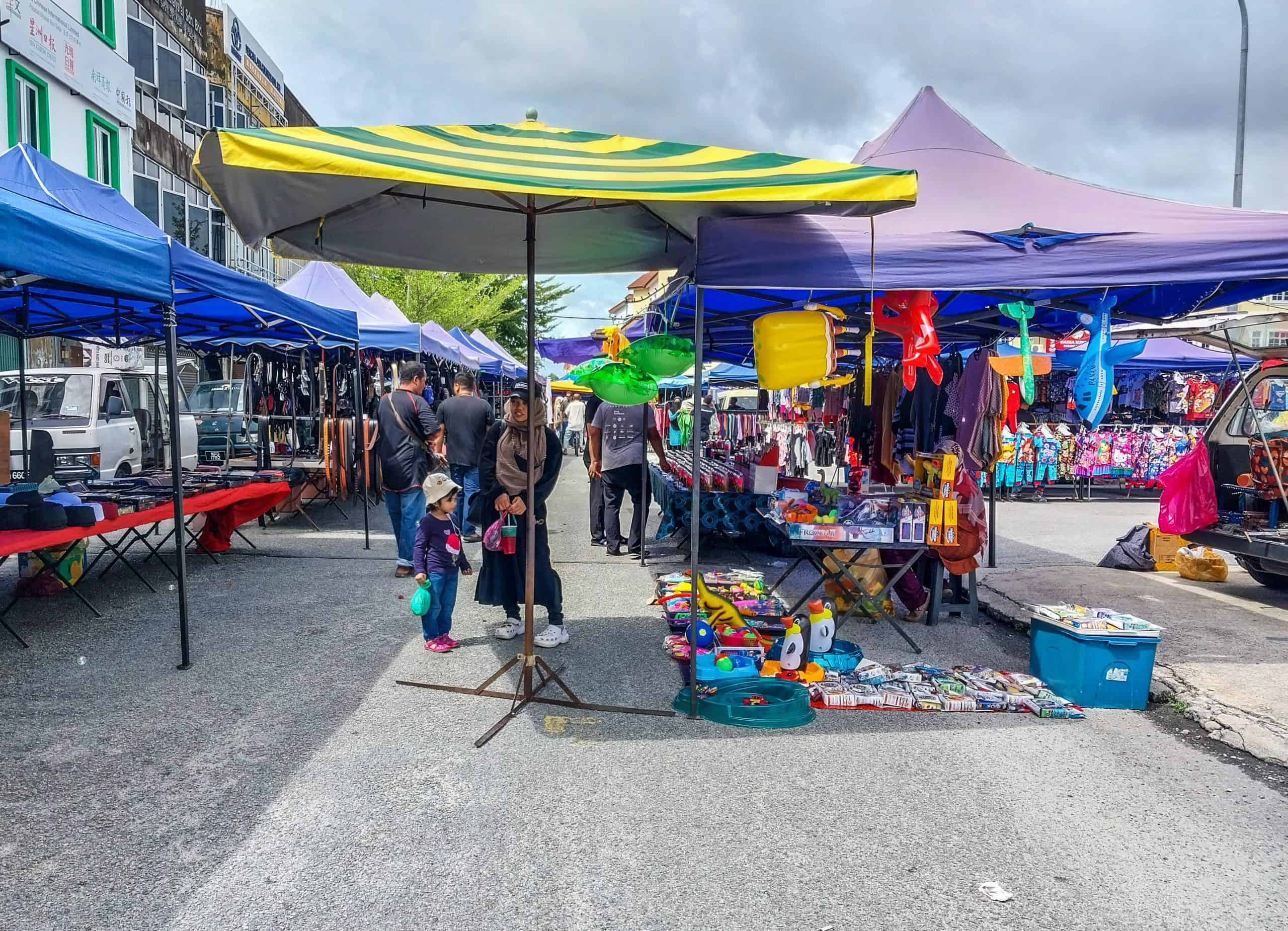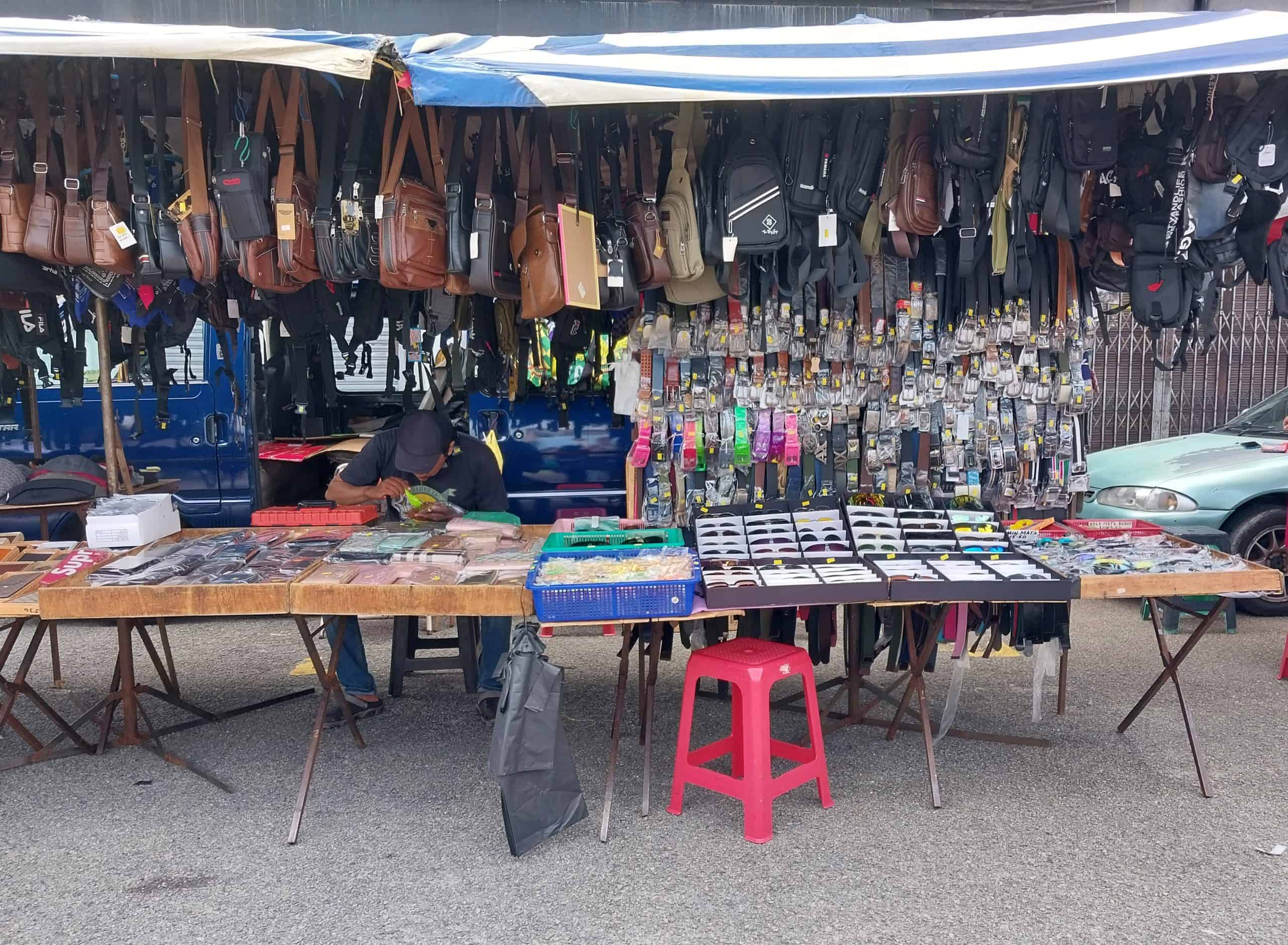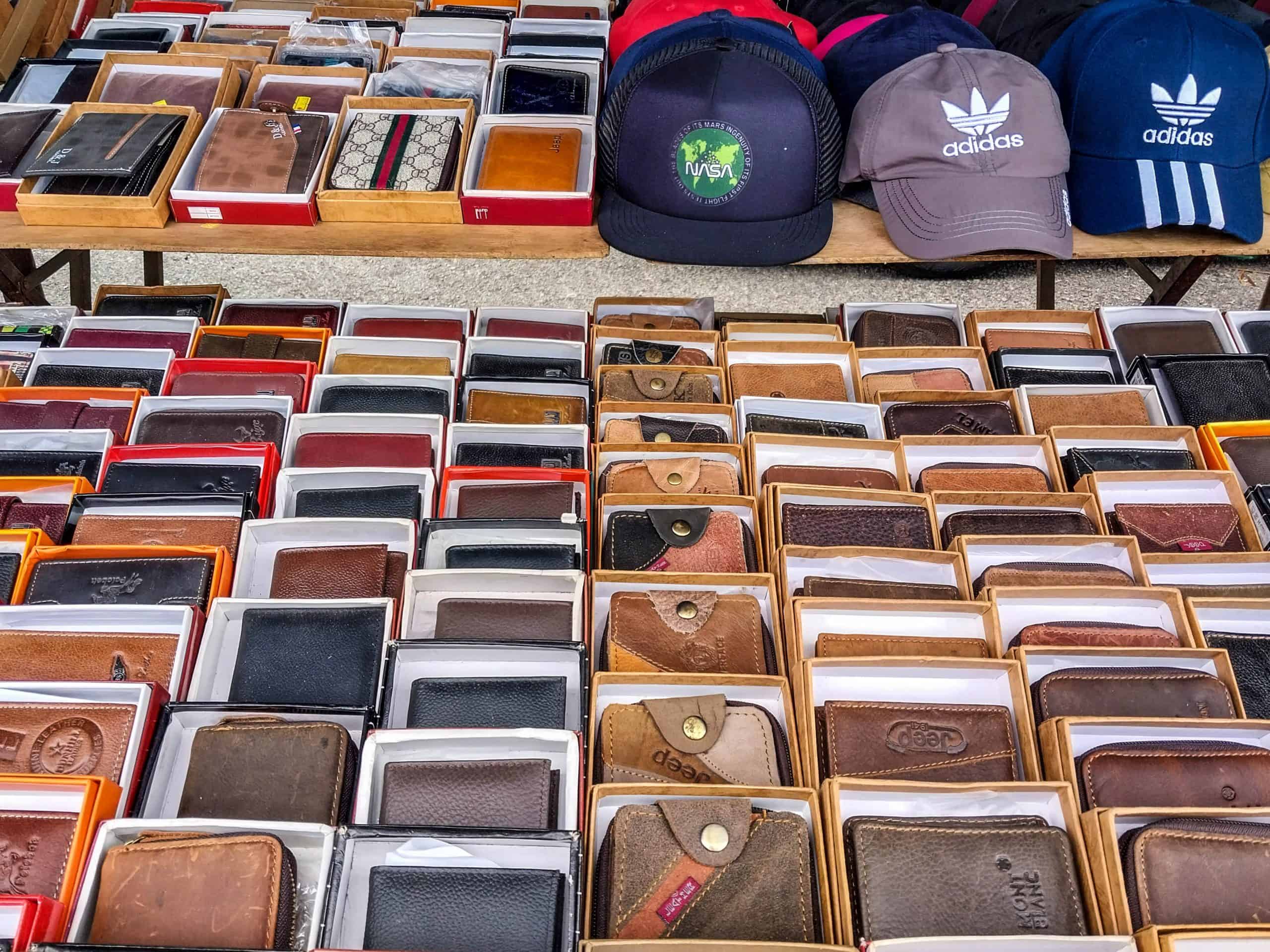 My appreciation of such local markets inspired me to previously write a listical blog post on local markets I had, over the years, visited in Malaysia. Markets such as Perlis' Nat Pokok Getah and Kota Bharu's Siti Khadijah Market; gloriously eclectic. These markets are more traditional and true Malaysian experiences.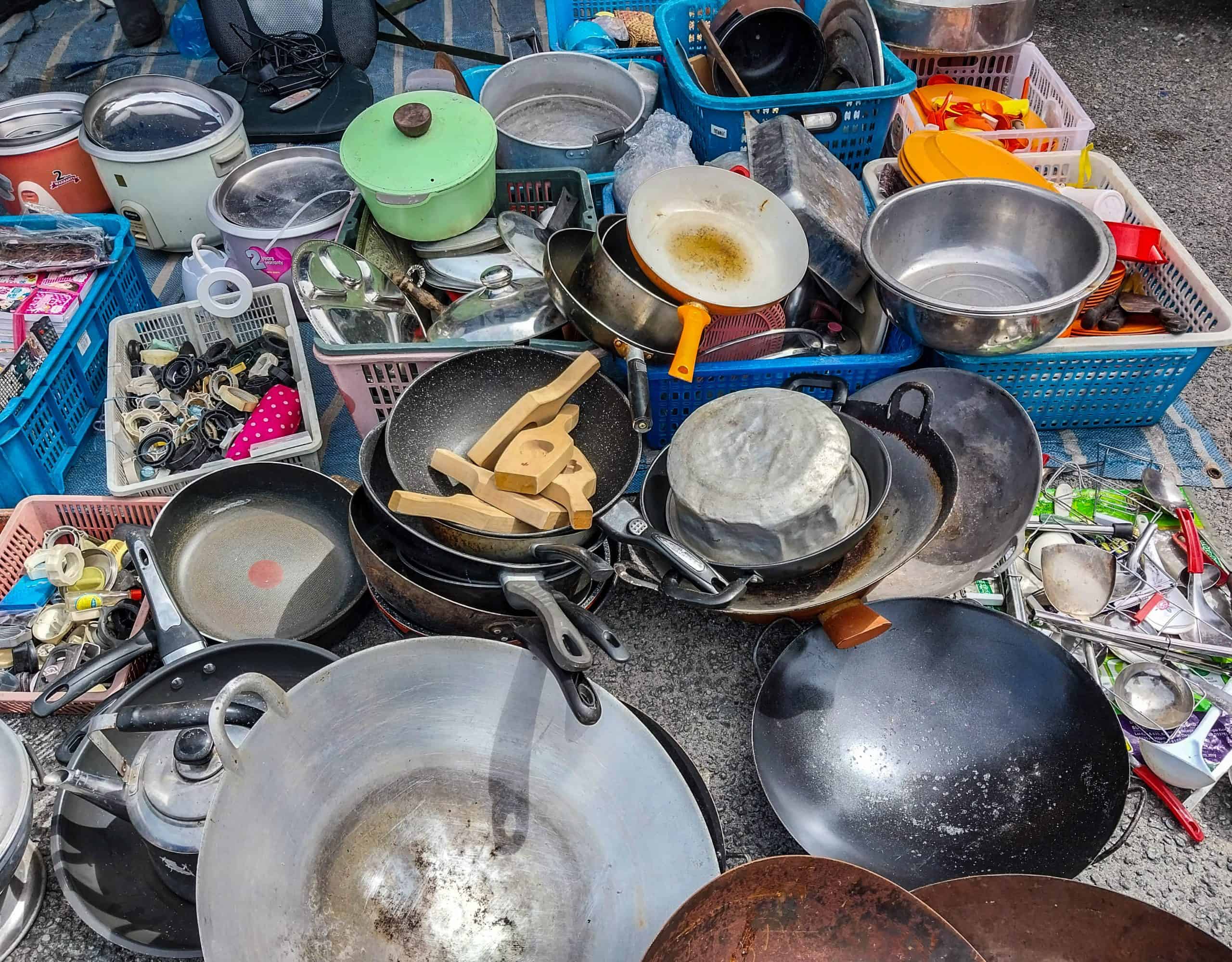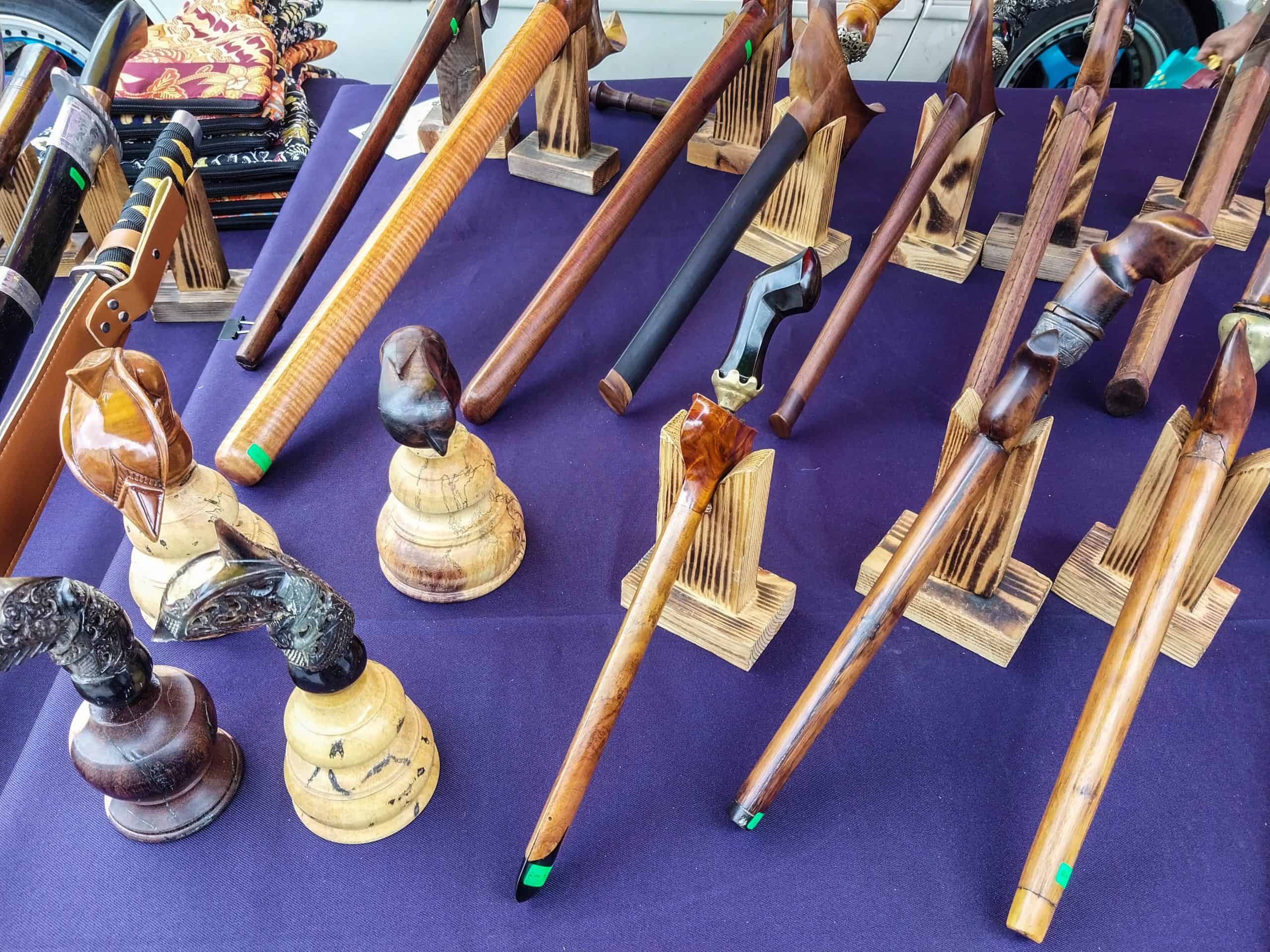 Malaysia flea markets are called 'pasar karat' in Bahasa Malaysia. Karat means 'rust' or 'rusty market' because back in the olden days scrap metal was a popular market sellable. But the Malaysia flea markets of today sell much, much more. And the Kampung Berjaya Flea Market is no acceptation. It is a treasure trove of budget goods, secondhand clothing, and things (barang barang), antiques, collectables, and handmade items.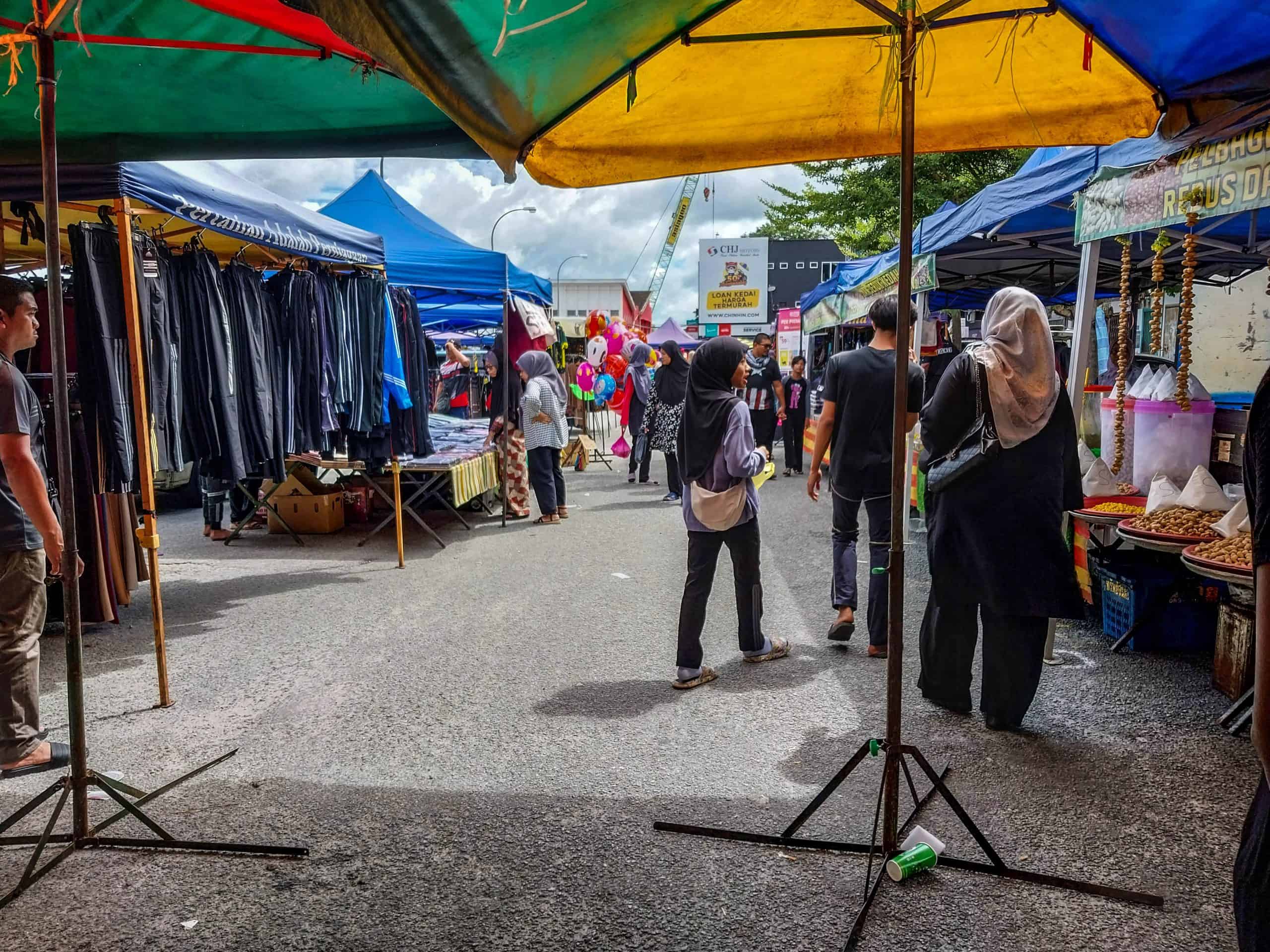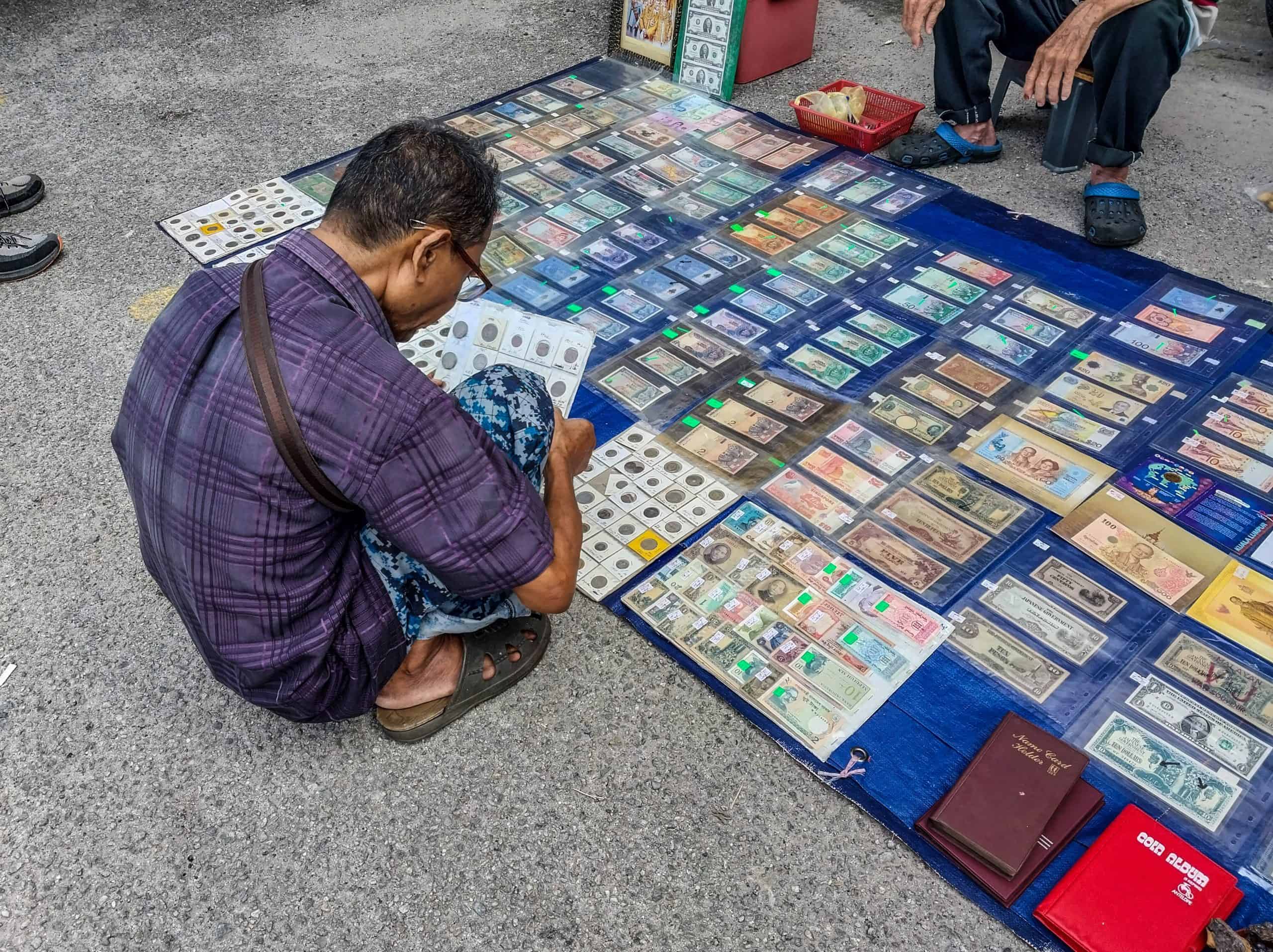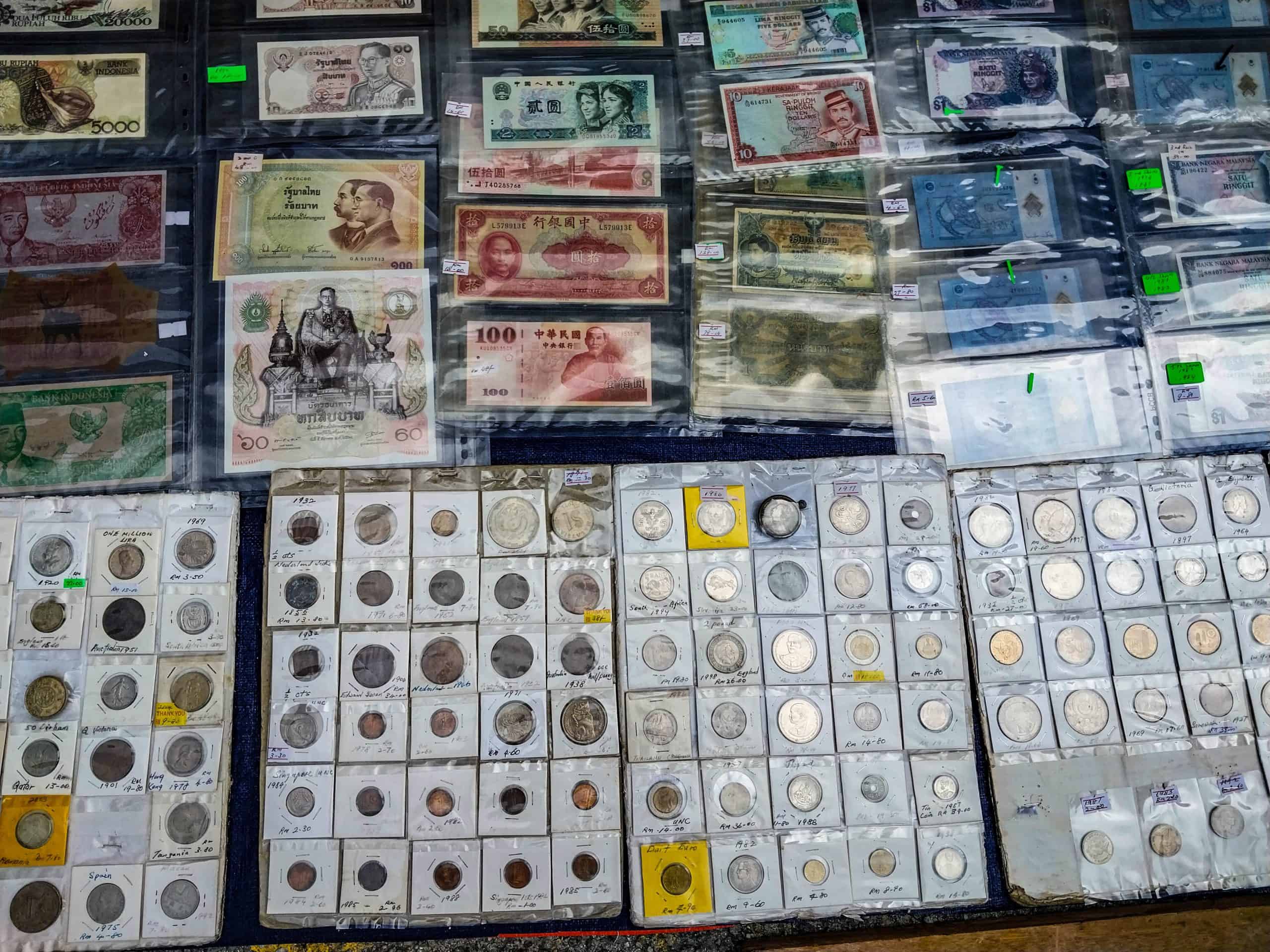 When I visited, there were an abundance of sportswear vendors at the entrance which were obviously very popular with families shopping for their school age kids. I, myself, picked up several pairs of 'exercise' pants, both long and mid-calf length. Surprisingly well made and have become my latest favorite home office wear. Super comfy too!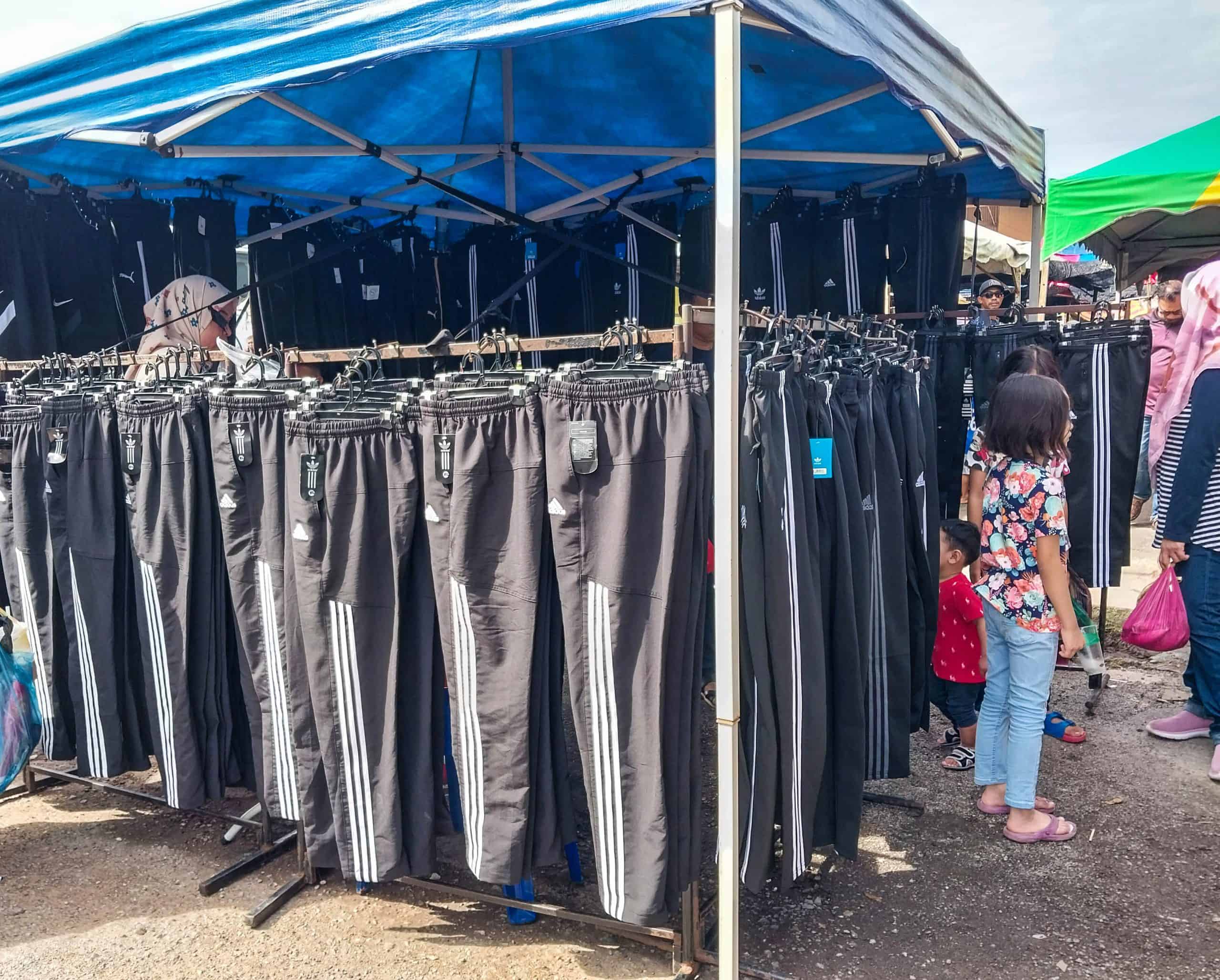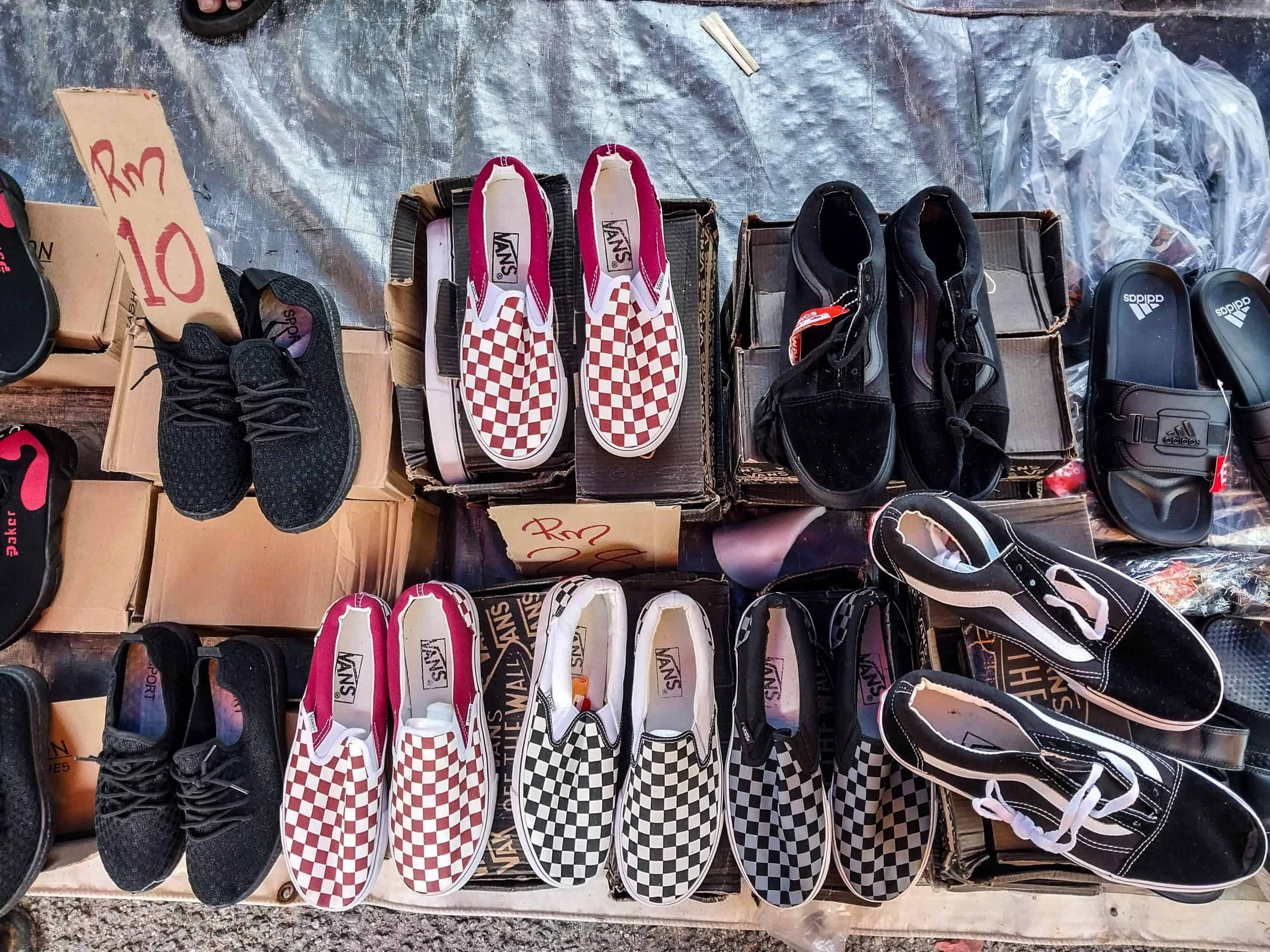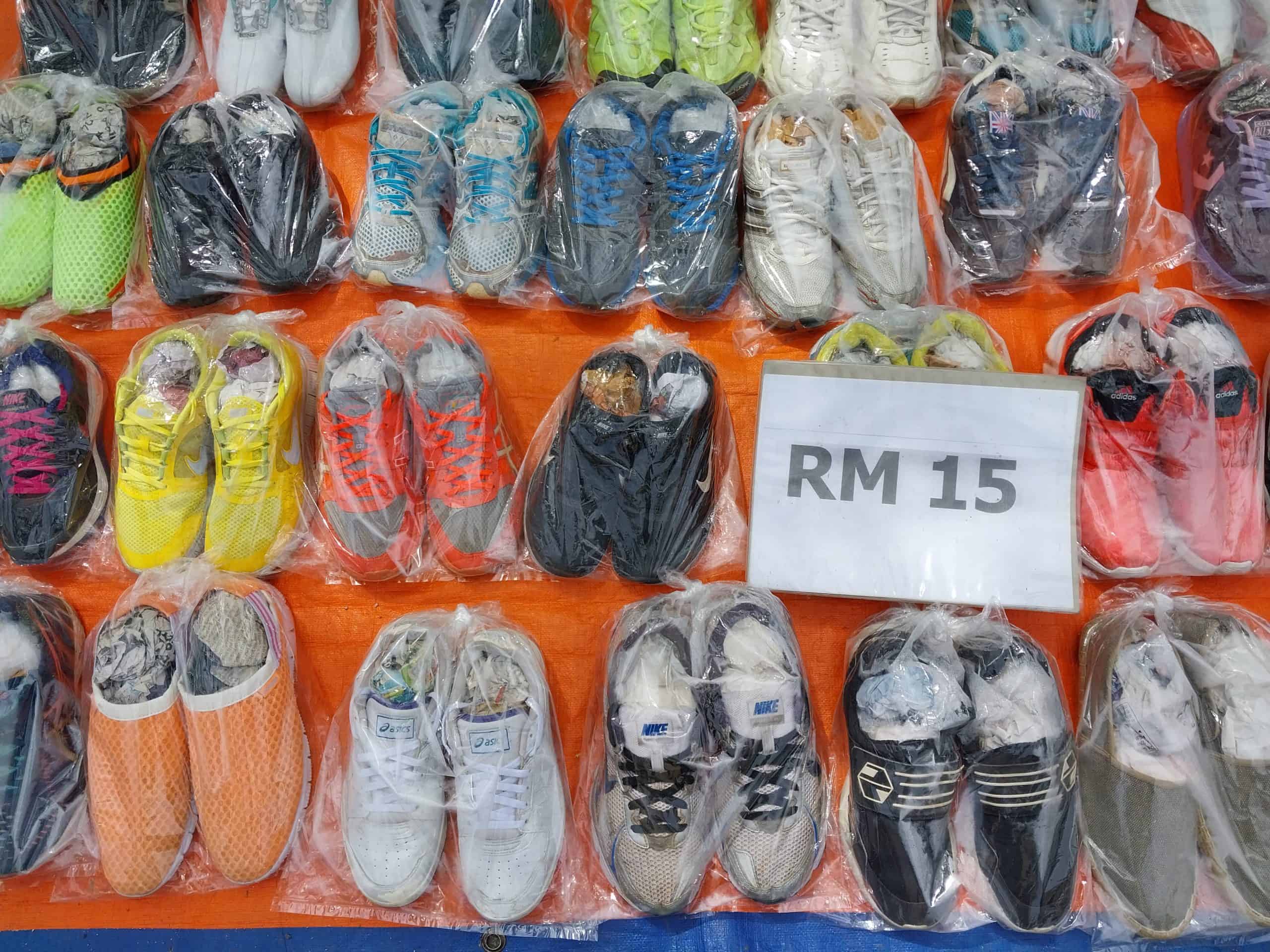 Further along I found vendors selling secondhand clothes, homemade batik potholders, traditional Kedah baju (blouses), which are occasionally referred to as 'Auntie shirts' and traditional menswear mid-calf pants in Malaysian plaid.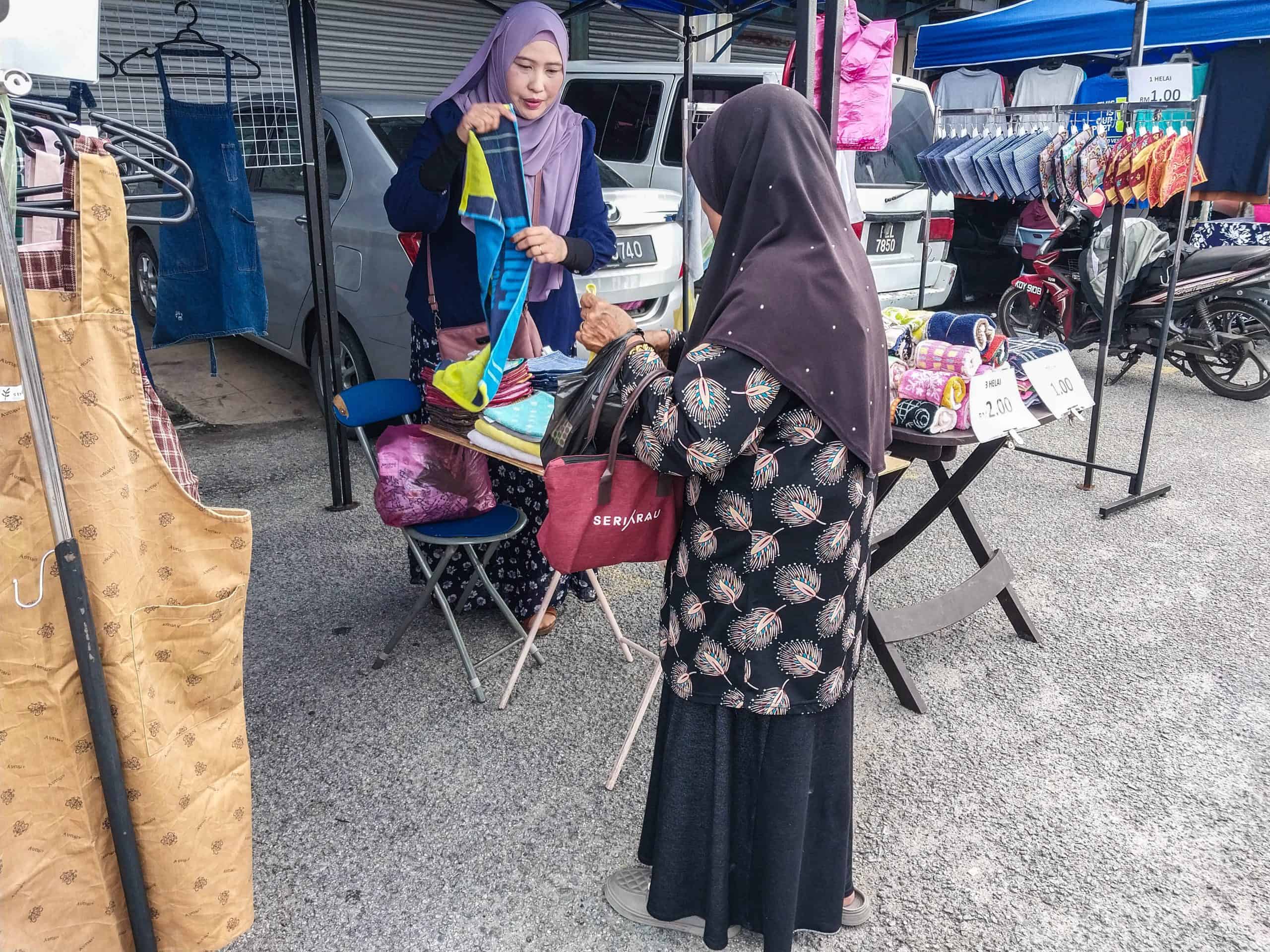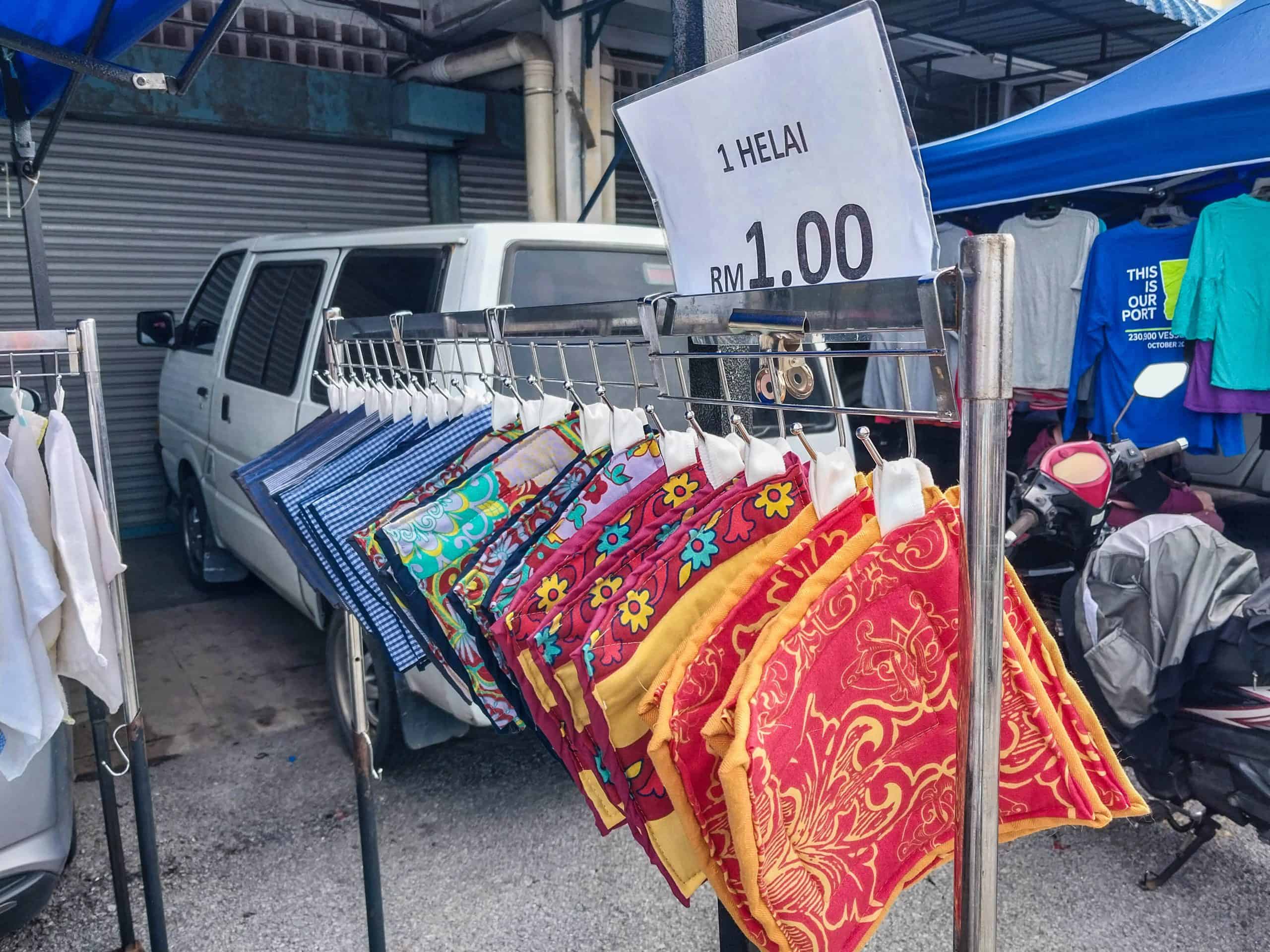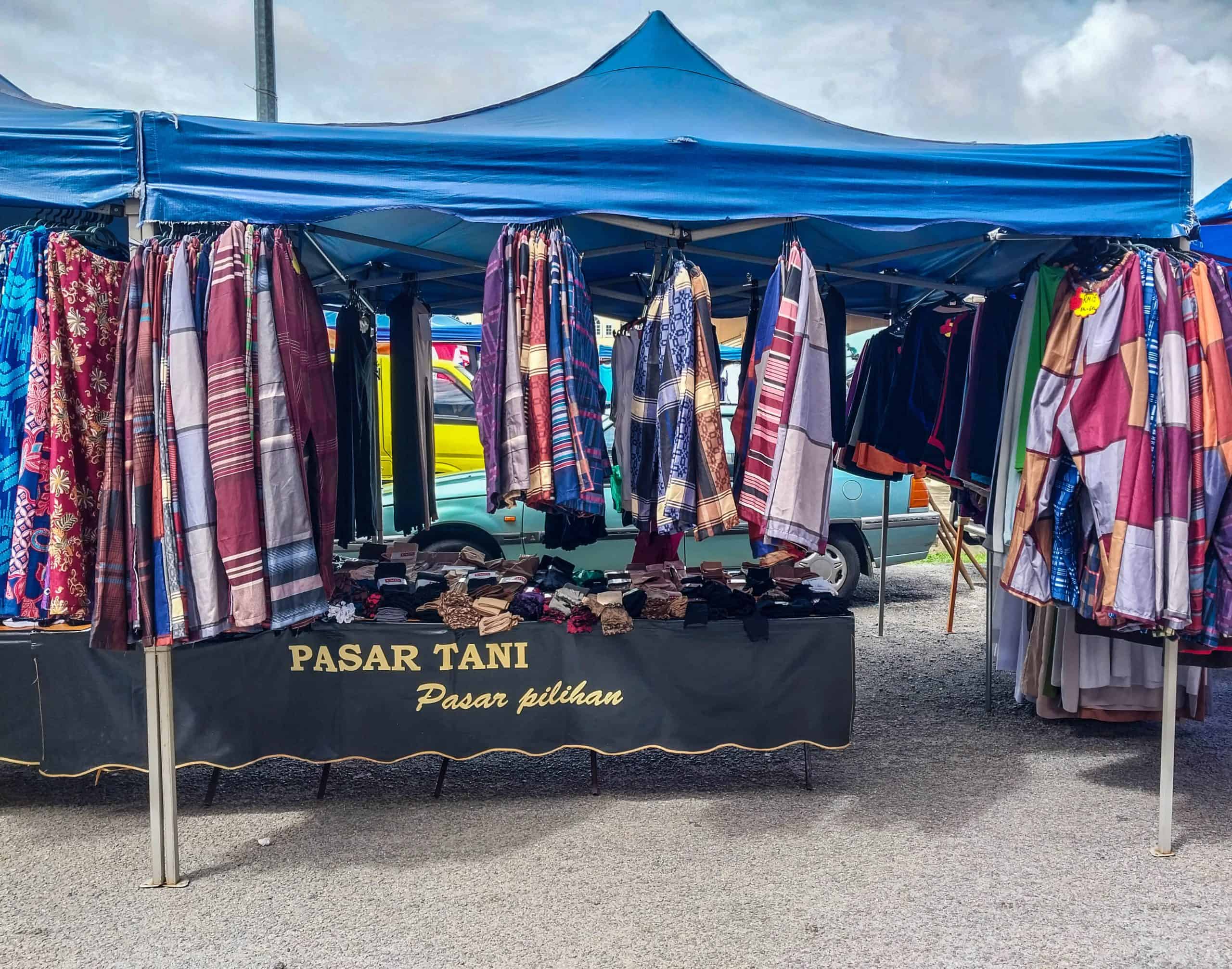 One of my favorite discoveries was the huge assortment of sarongs in traditional as well as floral print for RM6 each. They even had solid-colored sarongs, which I have never seen in my Malaysia travels; only patterned ones. Oh yeah, I grabbed some up as quick as I could.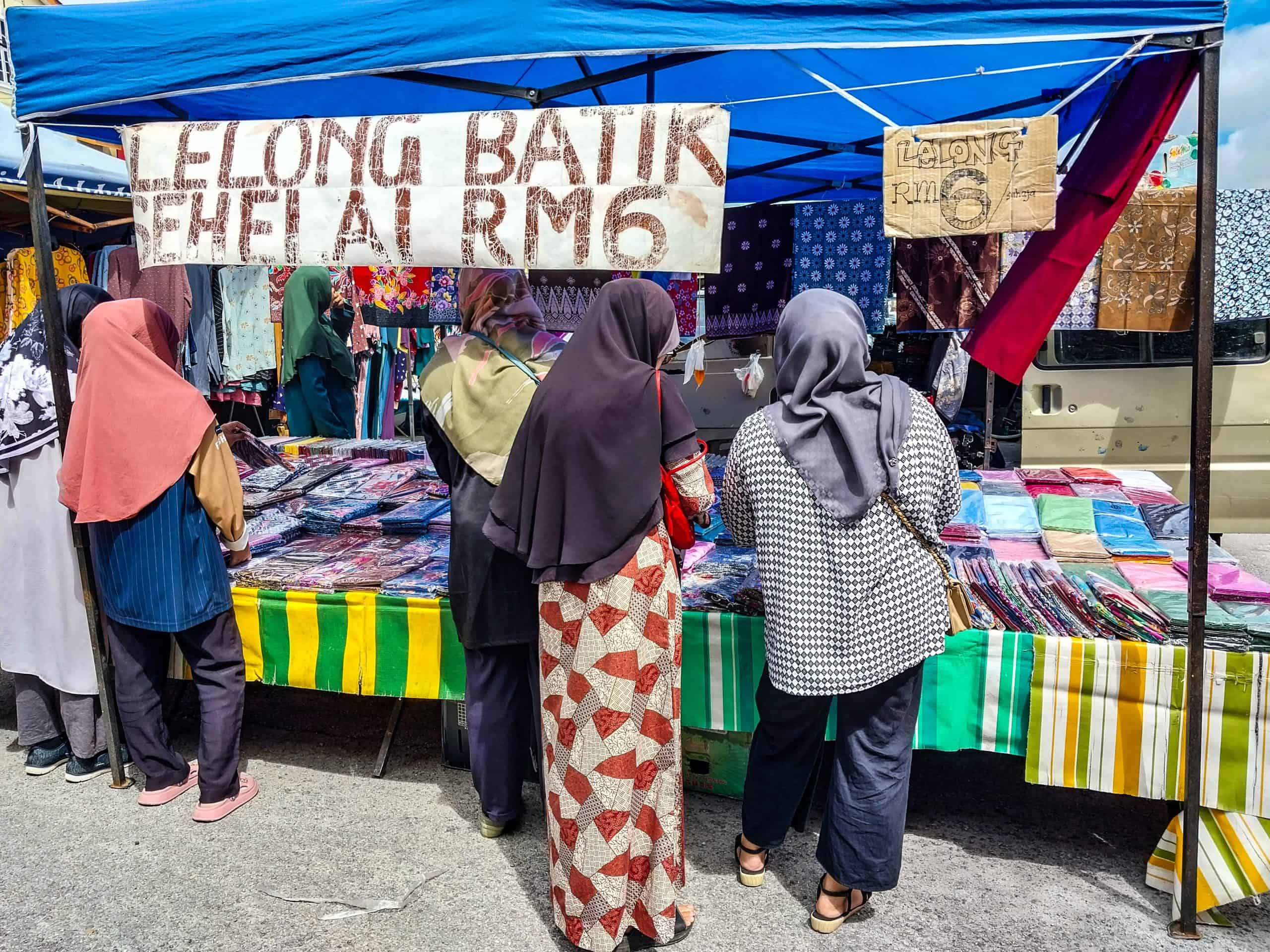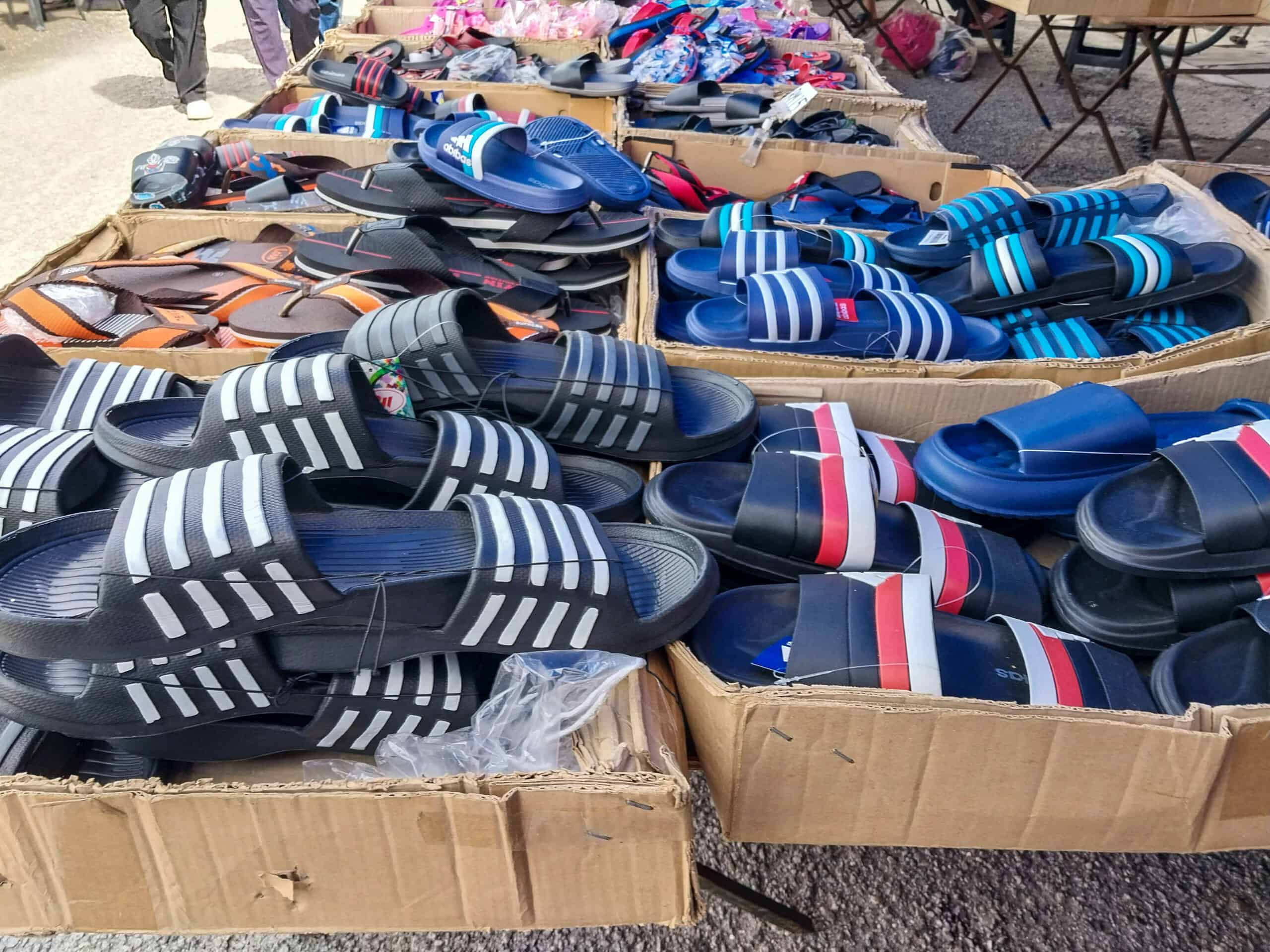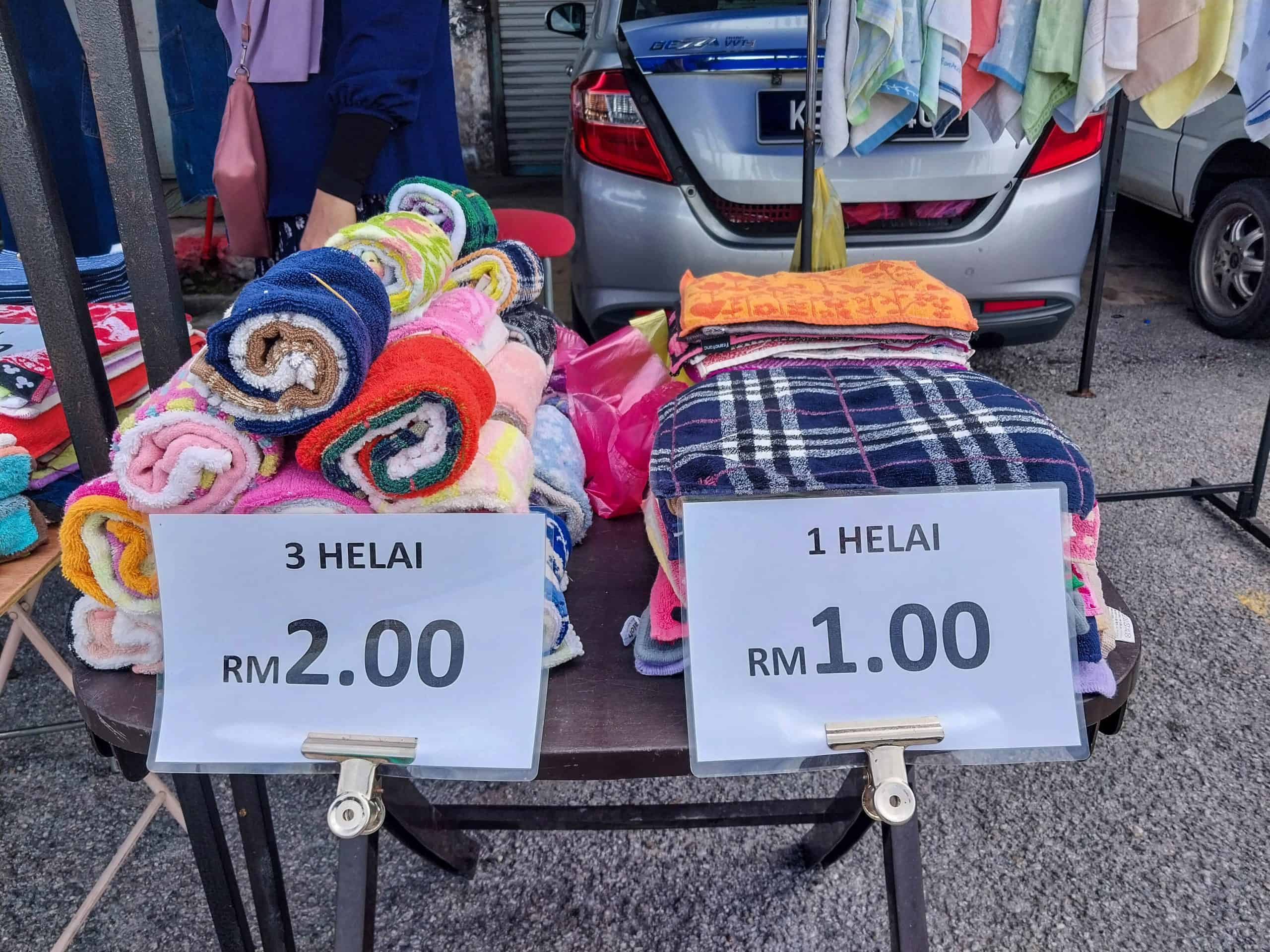 In the back of the complex lot space and side alleys, there are even more vendors selling second hand bits; car parts, electronics and the like. And even a few plant sellers. Unfortunately, my hands filled up pretty quickly so I had to curb my retail enthusiasm greatly. Be sure to bring a big bag or two if you are in shopping mode, because you won't go home empty handed for sure!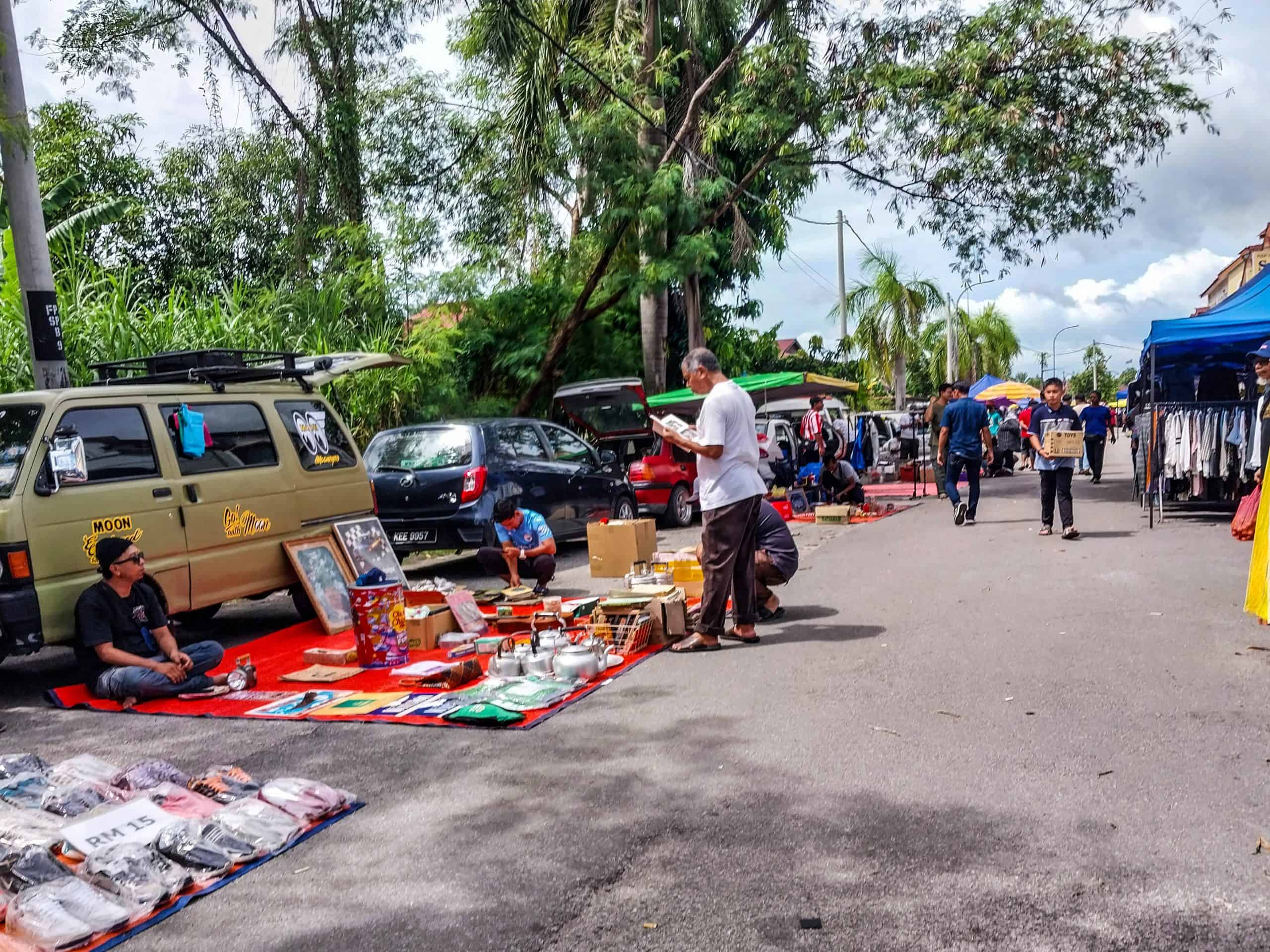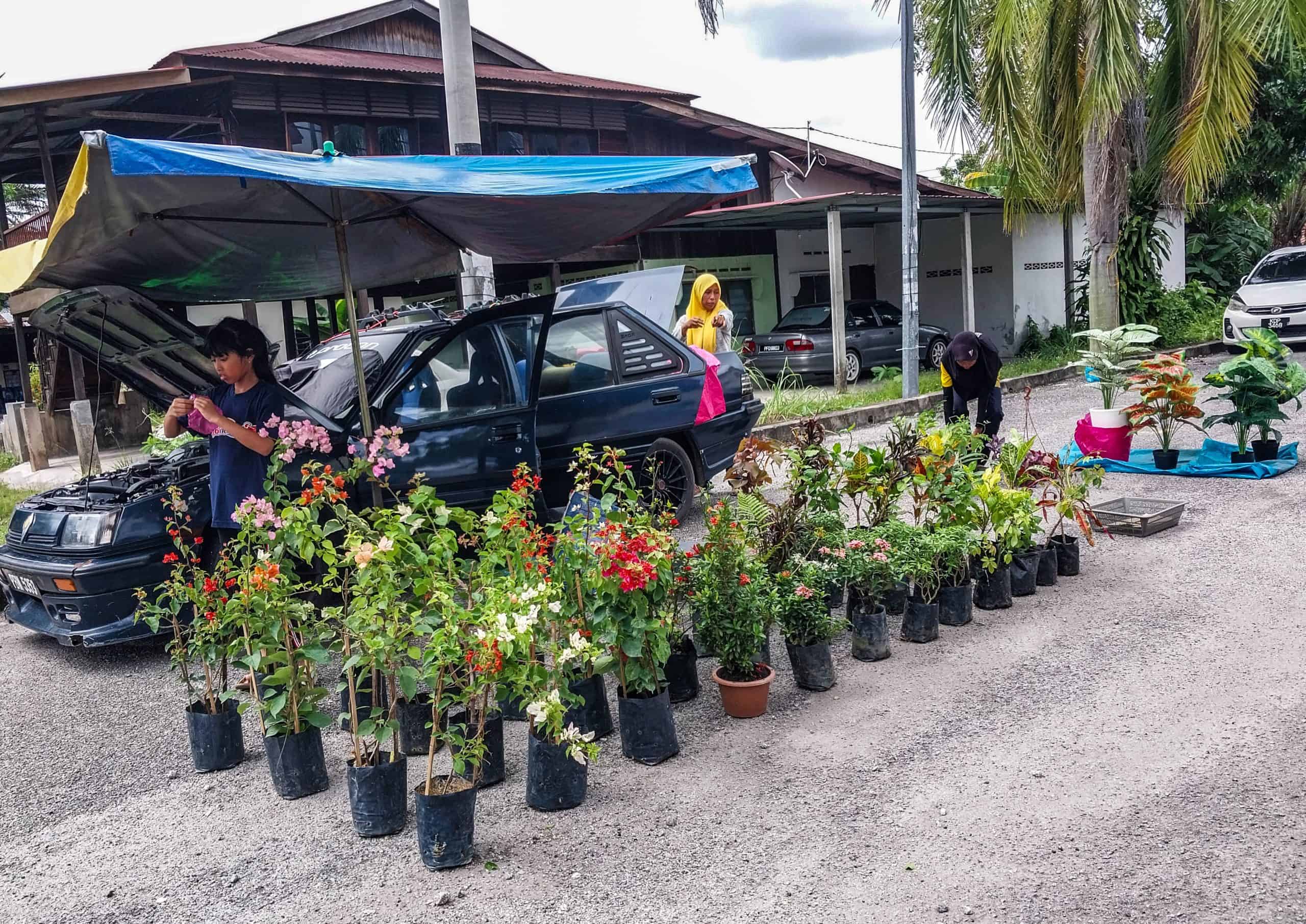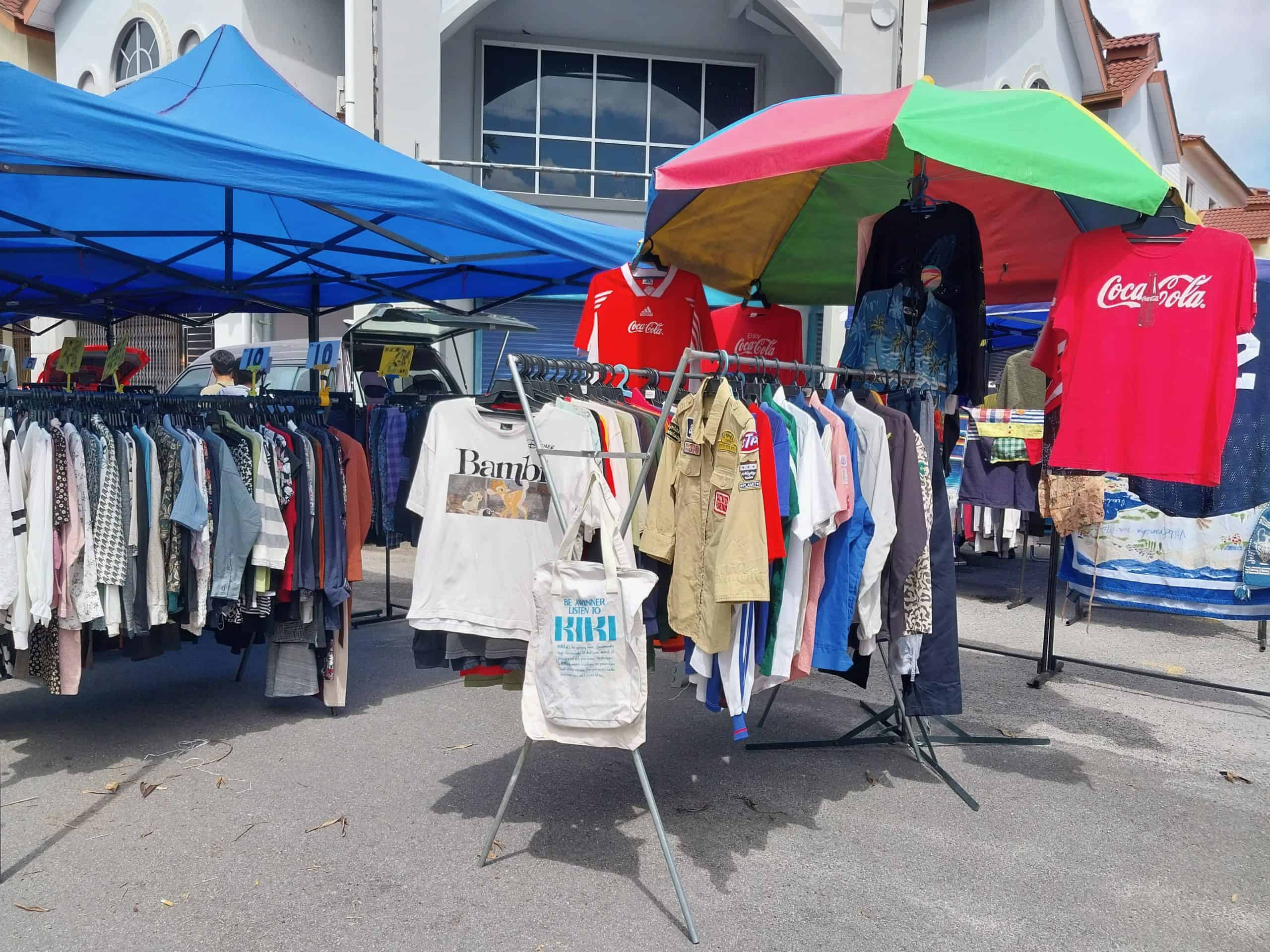 During my visit, food and beverage vendors were limited, but I did find a vendor selling freshly made Kuey Pukis. Kuey Pukis is a traditional snack (of Indonesian origin) made from wheat flour, eggs, coconut milk and sugar. They are moist, not too sweet, and make an excellent tea snack. Also, if you're a fan of wild honey (madu), you'll find the famous wild honey guy right here at the Kampung Berjaya Flea Market. This honey, by the way, is collected from tree top bee hives; a skill only a few brave souls possess.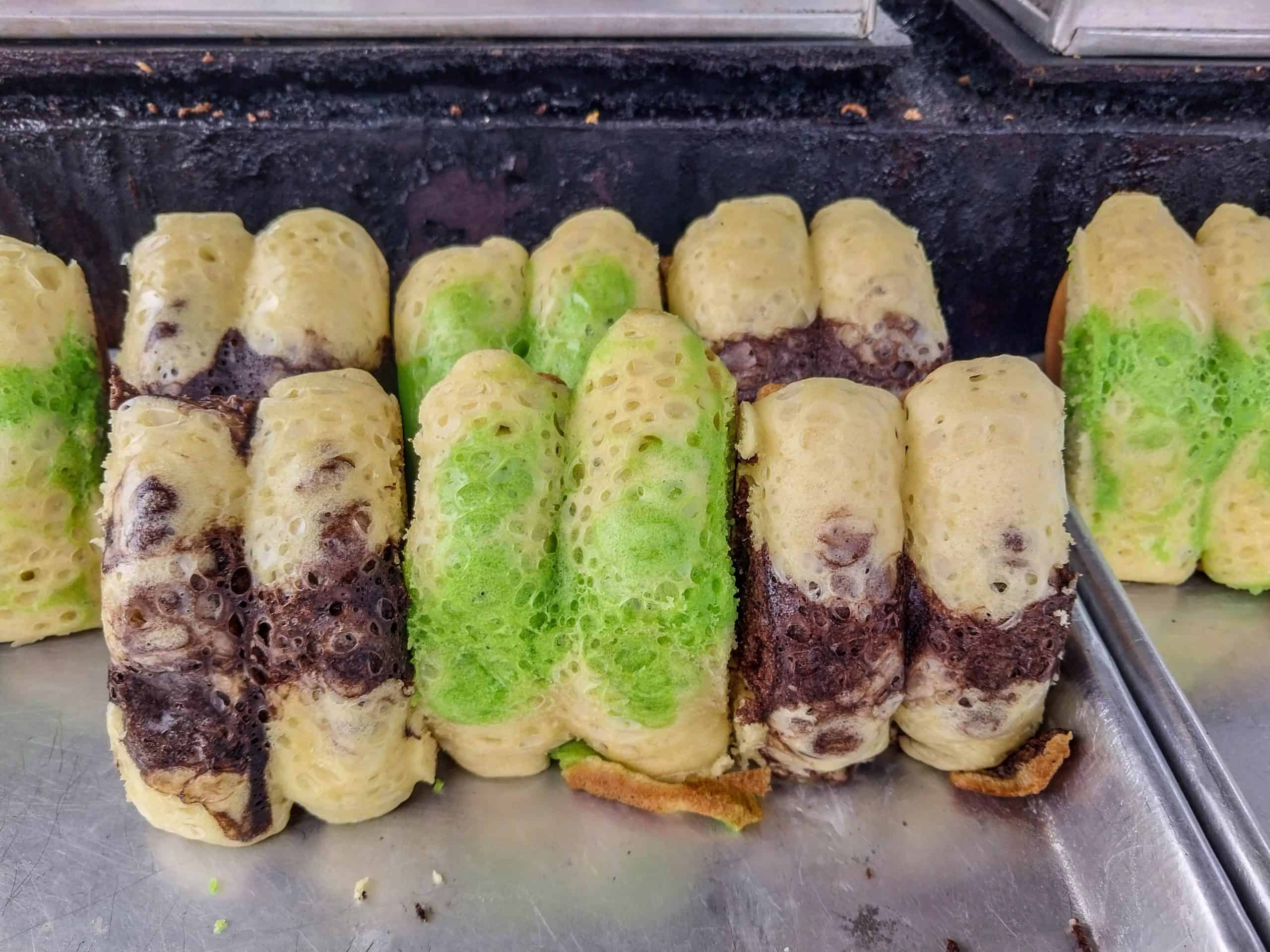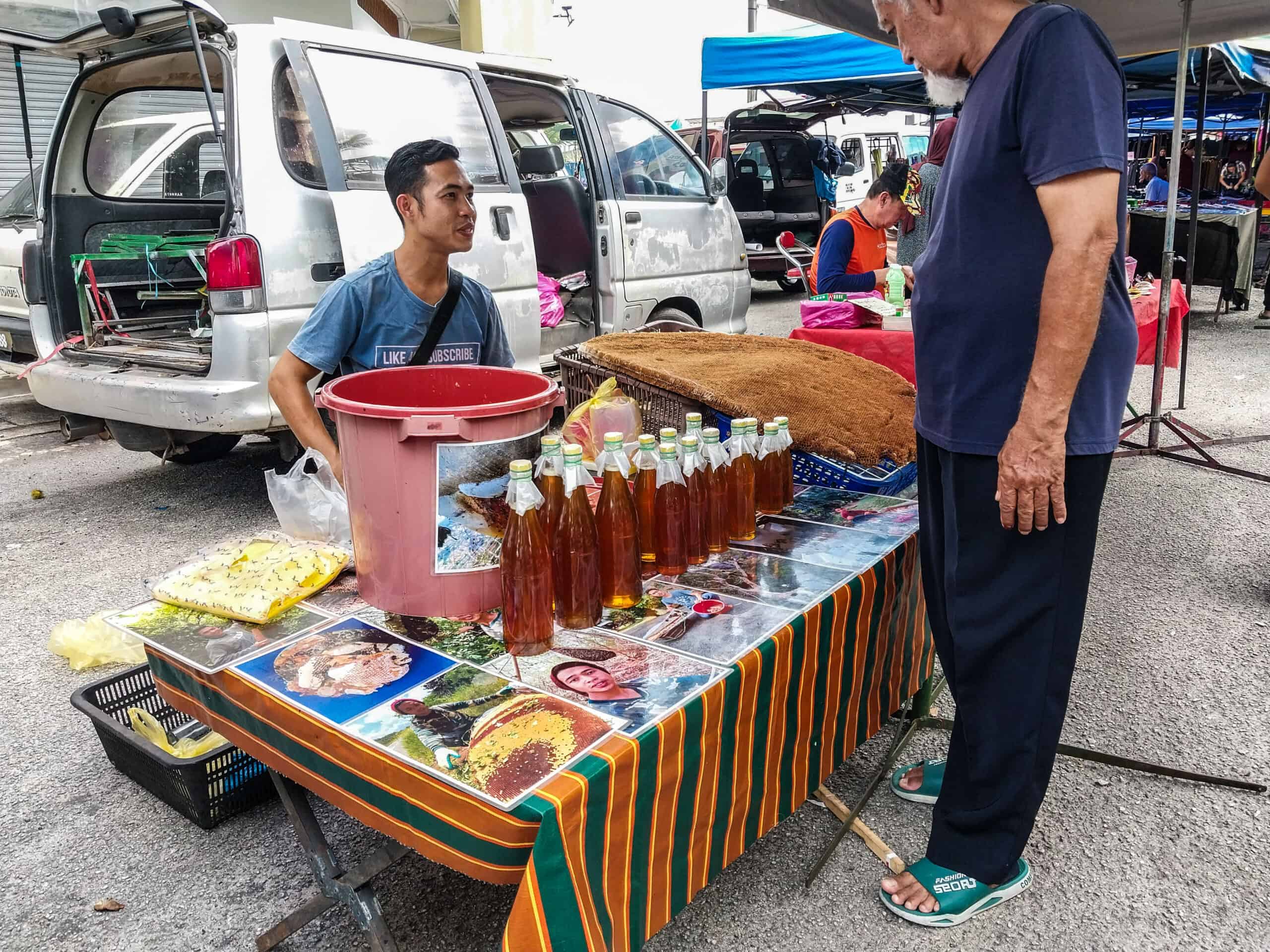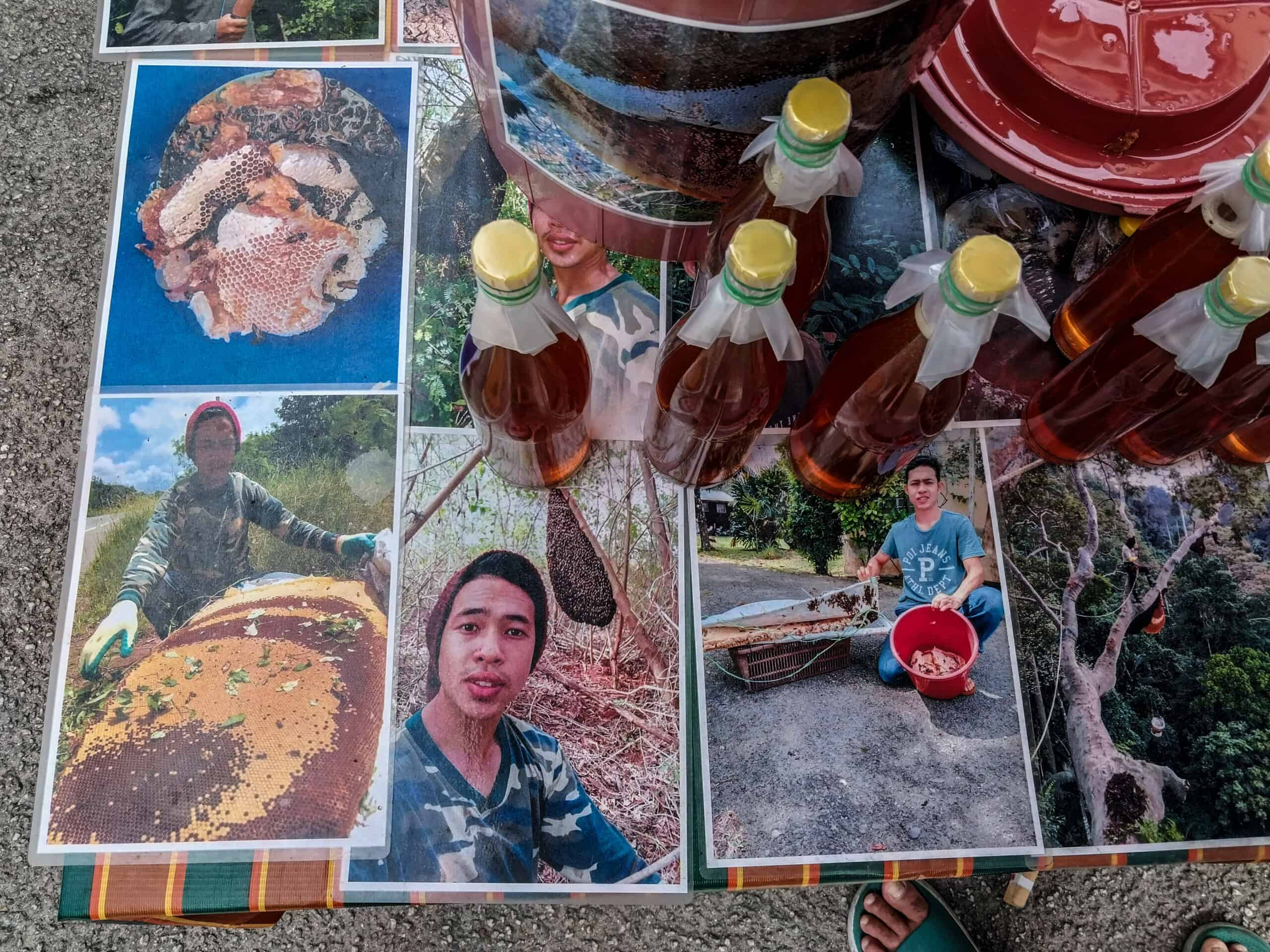 Located about 10-minutes from Alor Setar downtown the flea market is walking distance to get to, or a RM5+ GRAB ride (which I recommend). But if you choose to walk or drive there yourself, from Alor Setar city center, take Jalan Tunku Abdul Rahman Putra across the Anak Bukit River and take a left at Jalan Kampung Berjaya.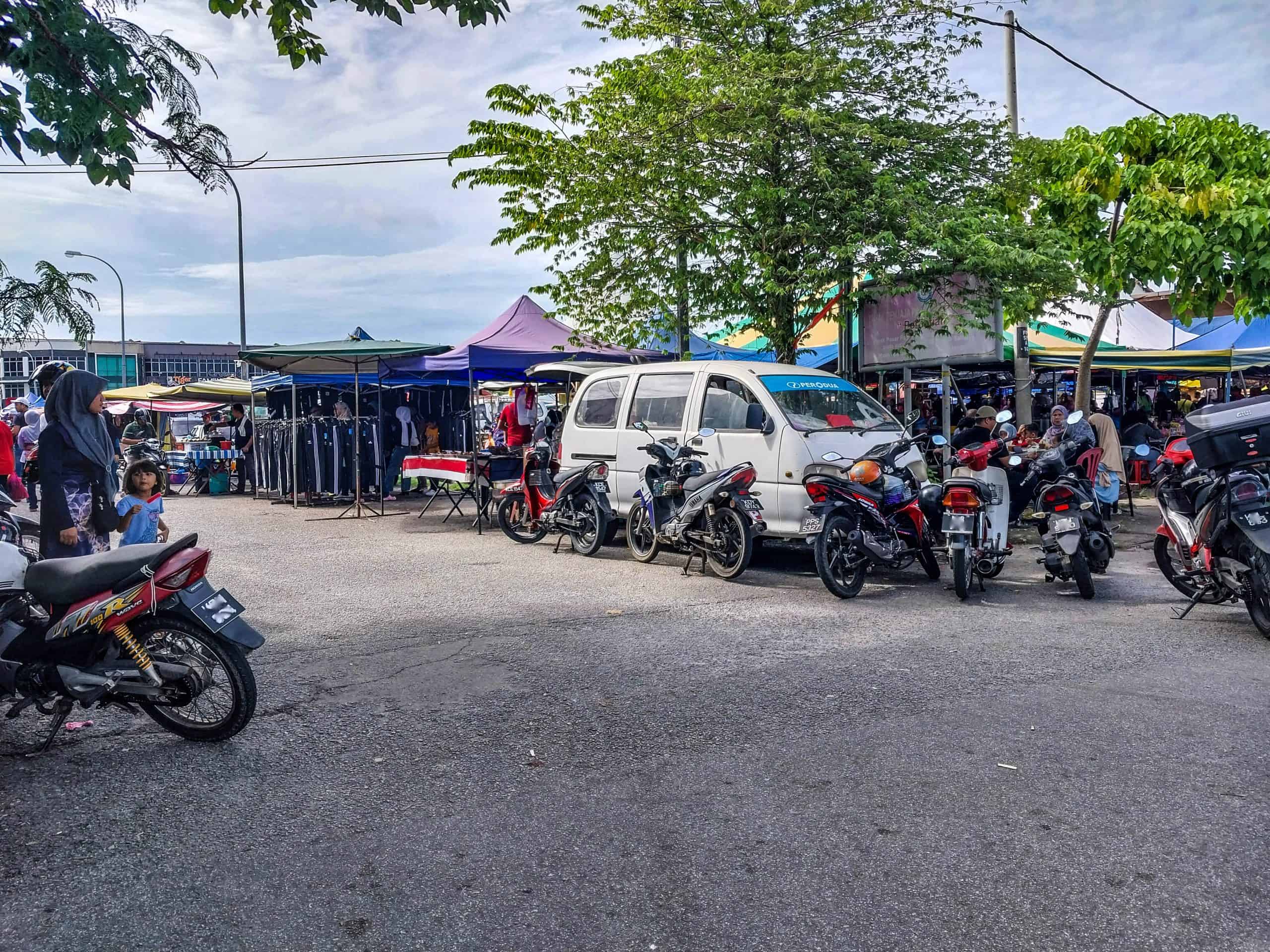 Two blocks down on the left is the main entrance of the Kampung Berjaya Flea Market, which is a large shop lot complex. The market space itself is scattered throughout the complex parking lot and side alleys, but you'll know you are at the right place as soon as you enter due to the numbers of tents and shoppers. Happy bargain hunting!
Pasar Karat Kampung Berjaya
(Kampung Berjaya Flea Market)
1022 Kampung Berjaya, Alor Setar
Open: Fridays 7:00am until 12:00pm