As I slowly discover the cultural side of Malaysian foods, the idea of taking a Malaysian cooking class has come to mind several times. But good things can eventually come to those who procrastinate, and my timing was perfect to snag a last minute spot in an exclusive Cook with Shuk cooking class in Langkawi, Malaysia. Shuk's classes are given just once a week and have a ten-person limit, so they can fill up quickly (and well in advance).
Malaysian culture is strongly connected with food and even more so in its kampungs (villages). And in Langkawi there are plenty of kampungs, each with their own unique history and personal dynamics. What better location to offer a Malaysian culinary experience, right? Especially when it's given at the chef's own home (possibly the last traditionally built wooden house in Langkawi too!)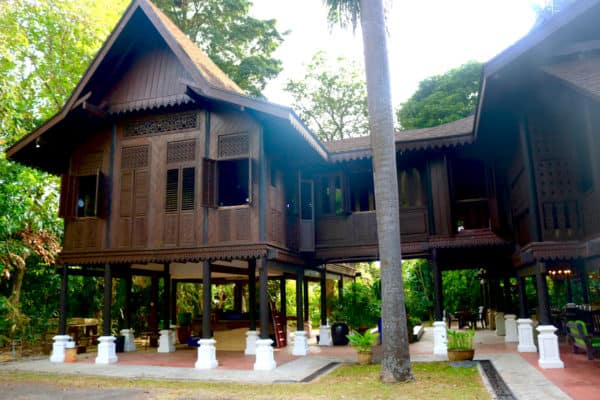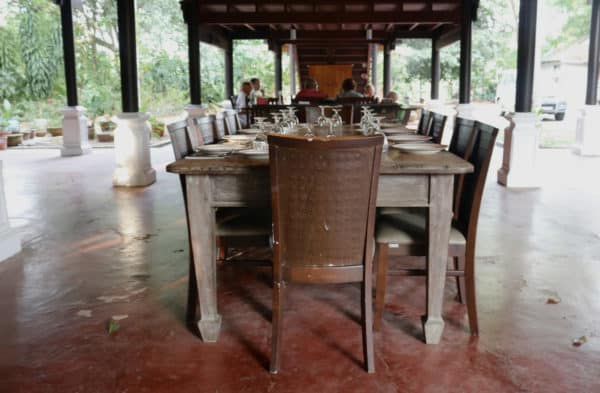 I wasn't sure what to expect from a Malaysian cooking class, as I'm a relatively uninspired cook who usually puts food preparation at the bottom of her priority list. But that's changing! And if I can get inspired to cook anyone can. And that's one thing Chef Shuk is very good at. Inspiring others to explore the culinary possibilities.
Shuk's private estate is not particularly easy to find, but that's not a problem as Shuk's son Zairul will either meet you half way or escort you from your hotel. After a series of twisty kampung back roads, my group for the evening's Malaysian cooking class arrived at Shuk's traditional wooden Malay home. We were warmly greeted by the renowned chef and his long time friend Johnny (of The Lighthouse fame).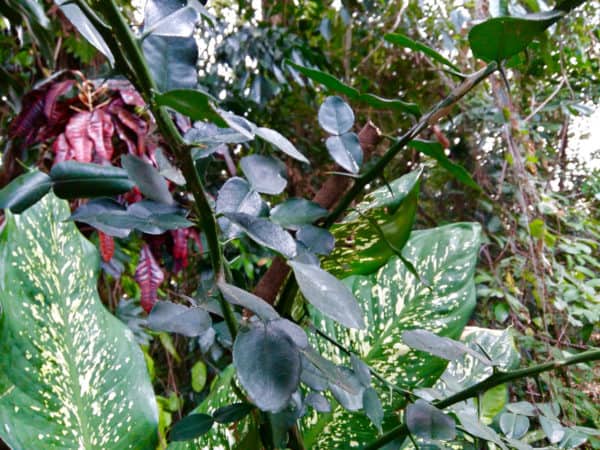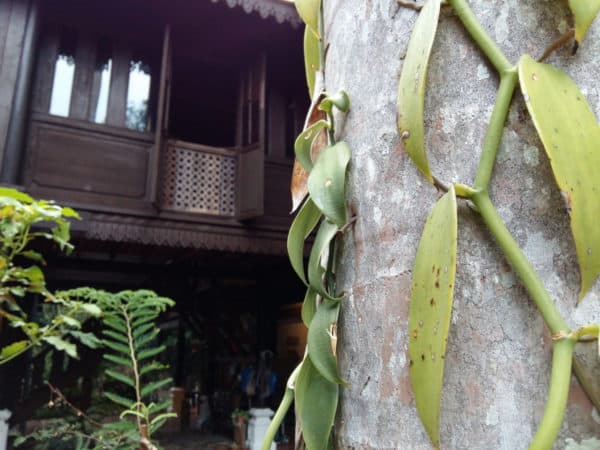 With welcome drinks in hand, myself and the other guests were introduced to kampong culture through the duo's colorful narrative about village traditions, such as house building, weddings and even witch doctors!
Hearing the fascinating hows and whys of traditional Malay houses will have you wondering why Langkawi has had such a recent surge in the popularity of more 'modern' cement buildings. Traditional house building is definitely a cultural keeper.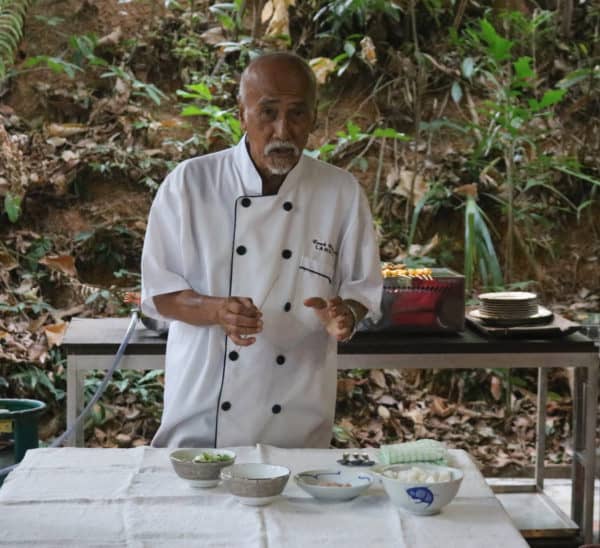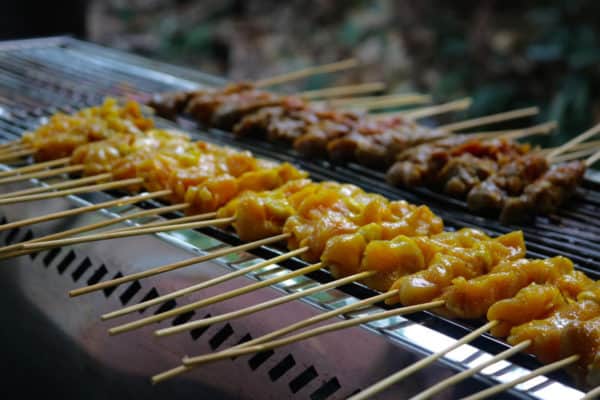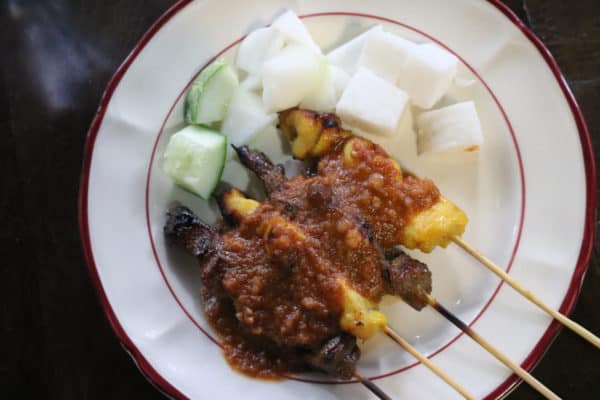 After a short tour of the surrounding gardens (where many of Shuk's ingredients come from), we had a grill-side introduction to the fine art of satay making and eating. There is an art to doing it correctly, but you'll have to take the class to find out for yourself. And I can tell you that that tasty satay teaser had me eager to hit the kitchen and start cooking dinner!
Shuk's main kitchen (and very modern I might add) is inside the main house. Our group of eight students listened and watched intently as Shuk demonstrated the fine art of slicing, dicing and spicing. We were all then given a food preparation chore to tackle. My challenge was the fresh sambal, which turned out quite well if I say so myself.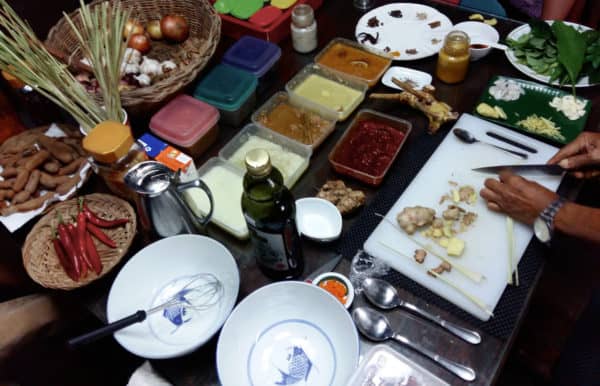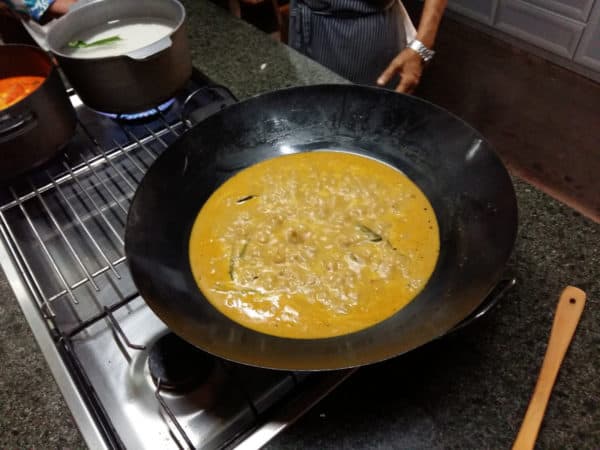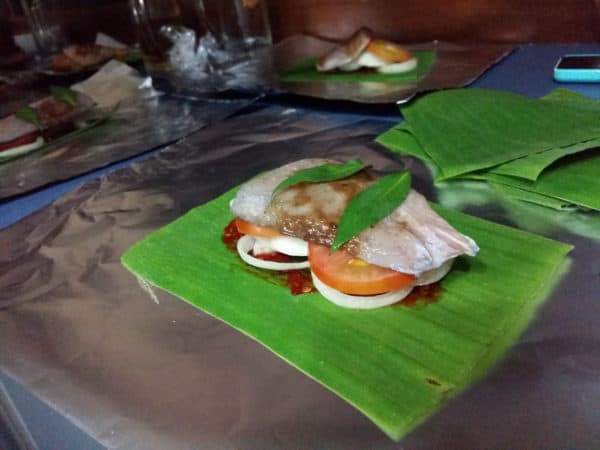 Within an hour or so, we had all pitched in to create our scrumptious evening meal of Spicy Beef Rendang, Ikan Bakar, Stir Fried Vegetables and not-too-spicy Sambal Belacan. The evening was wrapped up with a sit down dinner, dessert and a few good laughs. Shuk also presented each of us with a handmade batik bag of souvenir goodies, which included a small book of his delicious recipes to further our culinary skills with.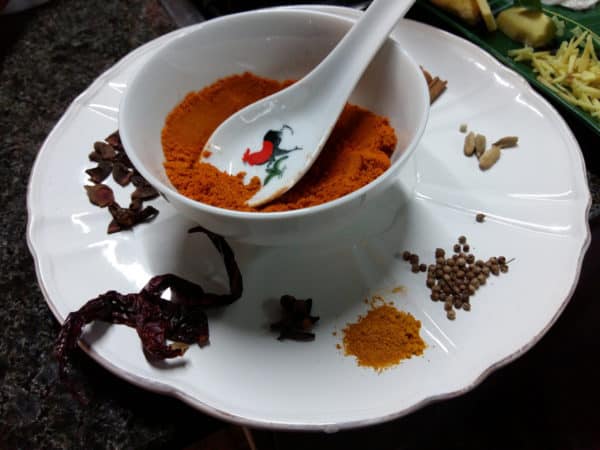 If you're keen to try a Malaysian cooking class, Cook with Shuk is an excellent choice. Shuk's cooking program is also famous for winning the prestigious Tourism Malaysia Award for 2004 for The Best Tour Program. And it not only made me more food prep happy, but I am now a die hard sambal fan to boot. And the spicier the better! The class is scheduled for five hours and includes beverages, a delicious home cooked meal and an evening to remember.

Cook with Shuk
Facebook: Cookwithshuk Langkawi
Classes are held every Wednesday
Minimum 2 person,  maximum 10 person
Time of class: 17:30 to 22:30
Class assisted by Johnny Cordier and Zairul Shukri
For booking and enquiries:
Email: [email protected]
Tel: Shukri Shafie  04 955 2657 or hp: 019 476 5647
Cost of class: RM250 per person