Earlier this year I was planning a visit to Negara National Park, but when I looked for accommodations, all I found were 'tree huts'. Maybe I had an outdated guidebook, but although I try to be adventurous, the thought of spending the night in an advertised tree hut sounded uncomfortable at the time. So when Ambong-Ambong Rainforest Retreat  invited me to come experience first hand what they are about, I quickly accepted. And with much of my sometimes-outdated concepts, the word 'retreat' conjures images based on my own life experiences.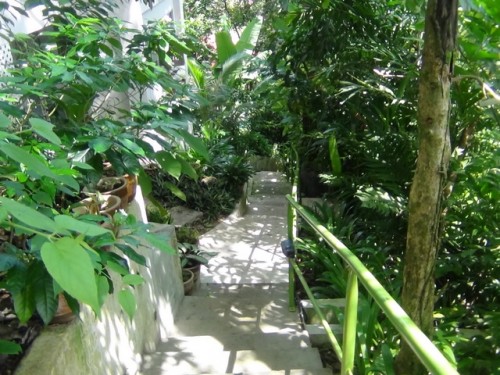 Coming from California, past experiences with 'retreats' were sweat lodges, group hugs and strange concoctions of food to keep one's system running smoothly. Ambong-Ambong is not like that at all. Although they are quite friendly there were no 'group' hugs or condolences for my previous bad habits.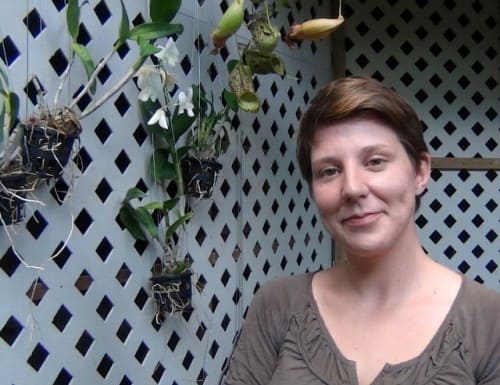 General Manager Anna escorted me personally to my assigned accommodation. In fact she herself welcomes all the guests personally if she's onsite.  I was shocked when I saw that my accommodation was three levels high, from the forest floor to the canopy layer! So, although I wasn't wearing a Pith Helmet I was feeling the 'jungle adventure' from this oh-so-comfortable luxury 'tree hut'. Upon entering I could look down at the main living from the entry foyer. This consists of a lounge area to the right and the dining area and kitchen to the left. The interior is contemporary, balanced by tasteful details that reflect the culture of the island and the region.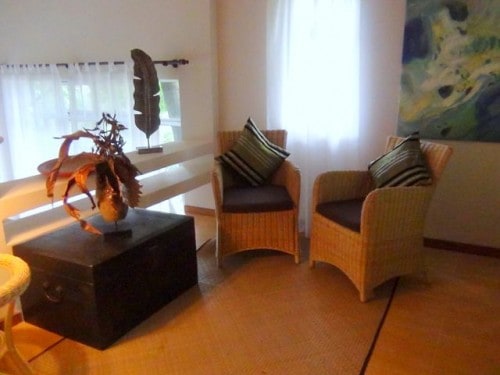 The upper and lower levels each offered a well-appointed bedroom with a large private bath and lounging area and enough windows to view ever aspect of the rainforest and it's inhabitants without disturbing them. I felt like they knew I was there but were quite happy with the arrangement.
Ambong-Ambong is the brain-child of two brothers, Amran and Adam Faroze, who have visited Langkawi every year since childhood. They wanted to share their love and respect for Langkawi's beauty with others from around the World. And being conscious of the delicate eco system designed the retreat with the least amount of impact of the retreats environment. From building around trees to reusing 80% of their water!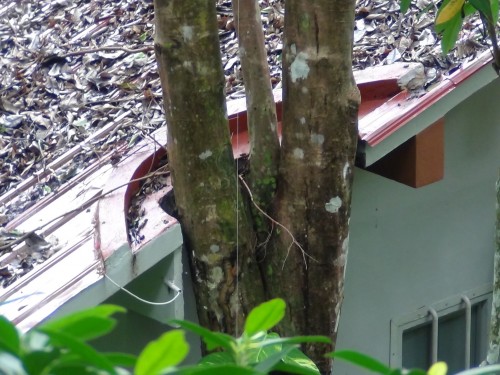 It takes extra time and money to build within nature's boundaries, but a commendable feat and hopefully a blueprint for future 'developments'. Our planet needs its trees and rainforests. And for the business minded, it certainly makes things much more interesting than bulldozed land that gets 're-landscaped'. Ambong-Ambong is practically engulfed in the rainforest, yet walking distance from civilization; beaches, mini-marts, restaurants, bars, etc… And yet it's very quiet there, except for the sounds of nature.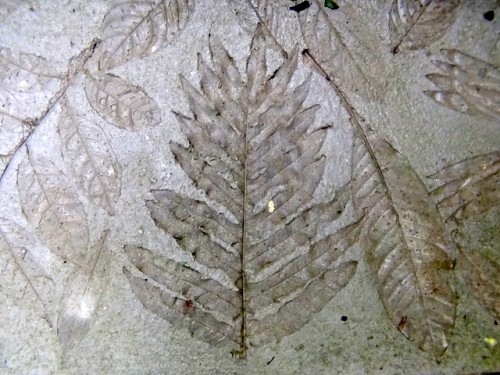 So consistent were the sounds of wildlife that I started to wonder if the 'music' was piped in! But no, where there are trees there will be abundant nature and Ambong-Ambong has both. So I now have a new definition for 'retreat'; a place to decompress, to relax and to catch my breath.
But, Ambong-Ambong  isn't just another place to stay in Langkawi. They're also joining efforts with Ishan Malaysian Spa in developing an Ayurvedic Treatment Center. The Spa is located within Ambong-Ambong 'grounds' and is already providing Ayurvedic treatments. Ishan manager and yoga specialist Baskaran Kosthi and his staff, have been trained by visiting Ayurvedic specialists from India. The retreat's goal is to have an Ayurvedic Doctor by December 2012.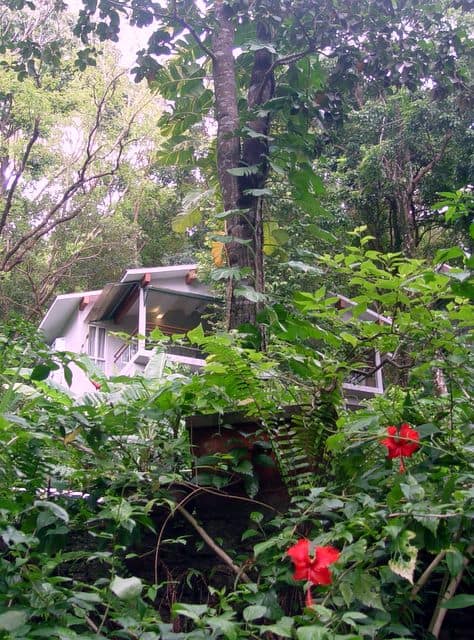 Ambong-Ambong Rainforest Retreat took it's name from a native Langkawi plant. The Ambong-Ambong plant helps prevent beach erosion. And on an island, that's an important mission. So it's quite fitting with the retreat's own mission of insuring the future of Langkawi for generations to come and to give visitors a beautiful place to catch their breath. This 'visitor' most definitely did. If you would also like to stay at Ambong-Ambong, you can check room rates and availability HERE
Ambong Ambong Rainforest Retreat
Jalan Pantai Tengah
Pantai Tengah, Langkawi
Tel: +60 (0)4 9558428
Fax: +60 (0)4 955 8429
www.ambong-ambong.com