There are spas, and then there are spas that are head and shoulders above the rest…literally. Ishan Malaysian Spa is located up a steep winding road surrounded by the lush foliage of a tropical rainforest. That may sound brochure cliche, but it's actually quite true. Overlooking the Andaman Sea, Ishan has absorbed their natural surroundings and created a quiet wellness retreat that will make even the most type-A individual feel the difference immediately.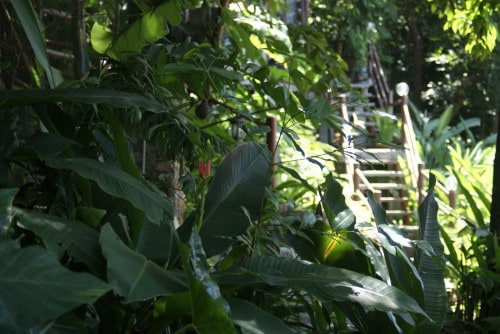 You can actually feel that, this-place-is-different vibe as soon as you walk through the doorway. Ishan covers all the senses when it comes to décor and ambience alone, that's even before mentioning their variety of treatments. Treatments that have been used by royal Malaysian families for generations.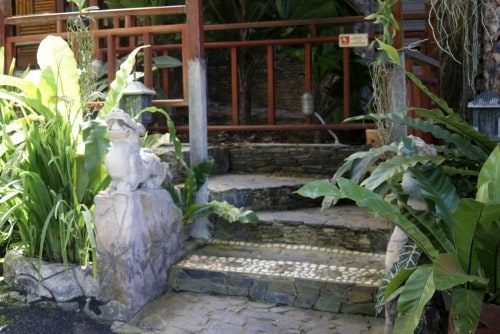 Bowls of beautiful floating flowers and exotic statuettes welcome you and the library-like sense that you've entered a low volume zone. The instrumental background music a meditative whisper in the wind. I greatly appreciate any spa that doesn't assume that visitors came to enjoy the latest radio hits. And trust me, that alone should be words of advice for any patron shopping for a spa experience.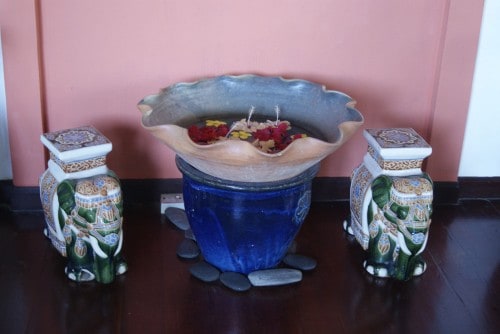 Well, pampering at Ishan begins as soon as you leave your shoes at the threshold. I'm accustomed to the ritualistic removing of shoes in Southeast Asia, but I suspect there's something more symbolic to this traditional cleanliness practice when it comes to Ishan's spiritually embraced wellness spa.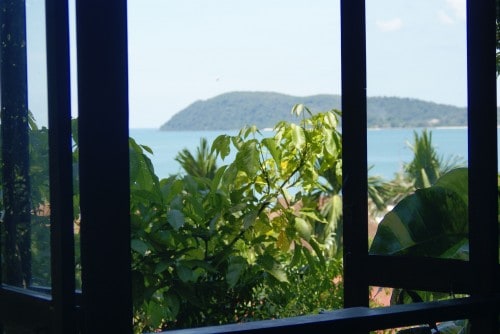 And my usual talkative hyper self readily embraced the environmental tranquilizer along with the cool herbal facecloth and welcome tea.  The professional yet caring demeanor of the staff inspired immediate trust and relaxation, in which I give huge bonus points of appreciation because I certainly needed it!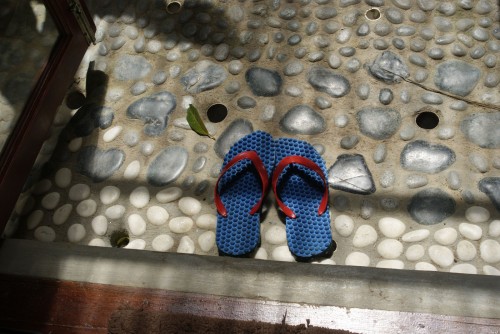 Among the treatments offered at Ishan Malaysian Spa are Aromatherapy Massage, Ishan Twin Massage, Hot Stone Massage, Herbal Heat Massage, Maternity Massage, Eyes Massage and Mask, Herbal Body Scrub and Wrap, Naturopathy Facial and Ayurvedic Hair Treatment. Simply put, I had come for an ayervedic treatment because I knew nothing about it and was curious. In fact I 'd always wondered about the imagery of ayervedics in what appeared to me as some sort of water torture, but I couldn't have been any further from reality.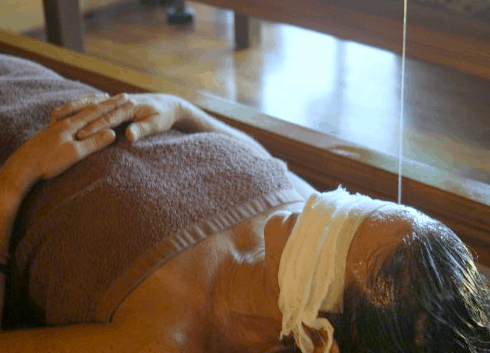 For my particular ayurvdic treatment, I had an hour of delicious smelling warm sesame oil poured across my forehead. And as the liquid trickled through my scalp and body the ensuing head massage given was pure bliss. My usually overactive brain was heavenly quiet for a change. You can try to think about the errands to get done later or other things busy minds tend to fret over, but I found it nearly impossible.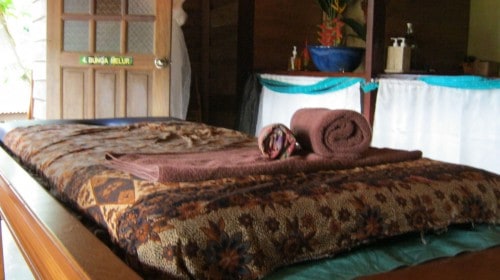 Ishan Malaysian Spa has six spa suites for treatments, each equipped with hot showers, Jacuzzis and toilets. There are four 2-bed suites and two 3-bed suites  for couple or group treatments. Each of course continuing the decor and ambience that set Ishan head and well-massaged shoulders above the rest. As owner Baskaran Kosthi says, "It's about a spa experience." Yes, and a spa experience it most definitely is.

Ishan Malaysian Spa
(next to Ambong-Ambong Rainforest Retreat)
Jalan Teluk Baru, Pantai Tengah 
 Langkawi, Malaysia 
Tel: +604 955 5585 /+604 955 6677  
Mobile: +6012 499 9906
Fax: +604 955 2244
[email protected]
www.ishan-spa-langkawi.com/
 *I was an invited guest of Ishan Malaysian Spa, but my opinions are my own.