Overwhelming spa choices within a small community always make me apprehensive, because they can't possibly all be good. I usual prefer to cut to the chase by taking word-of-mouth recommendations from a good source and so far my sources haven't led me astray. But most recently, Teratai Reflexology was recommended as the place to go for waxing, manicures and pedicures. (period). With a recommendation like that, I definitely had to check them out.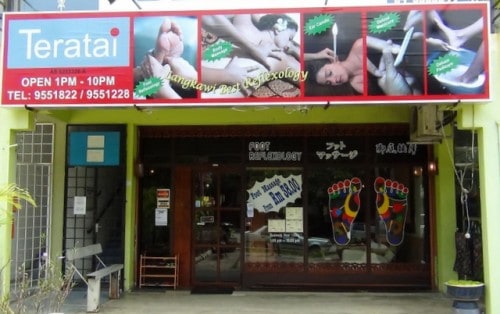 What no one mentioned was the excellent massage and reflexology services Teratai offers as well. After a short stint in Singapore I became a huge fan of reflexology and appreciate the real deal, so any chance I have to get this fabulous massage I will. I hate to sound sexist, but I've not gotten very lucky with female masseuses until I went to Teratai. Meaning they have not only the strength but the knowledge to back up their techniques.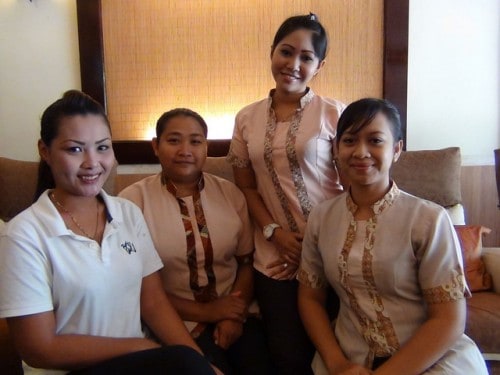 The pre-reflexology treatment foot bath consists of individual ceramic jacuzzis  lined with smooth river rocks. It's like sitting with your feet in the water at the edge of a brook, actually. An immediate sense of peace and the feeling of being pampered. The interior of Teratai  is also very relaxing, with the subdued lighting, soft music and tropical Asian décor. A perfect place to pop in for a sense of calm .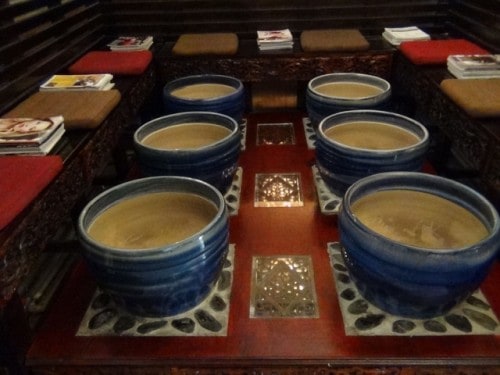 And the pedicures? Comfortable semi reclined chairs with fluffy pillows make this often time consuming treatment a pampering treat. And lots of magazines! I almost felt like I was at a slumber party with my girlfriends. The staff at Teratai Reflexology are friendly, genuine and very professional. Customer service qualities I always appreciate, especially when I'm 'on the road'.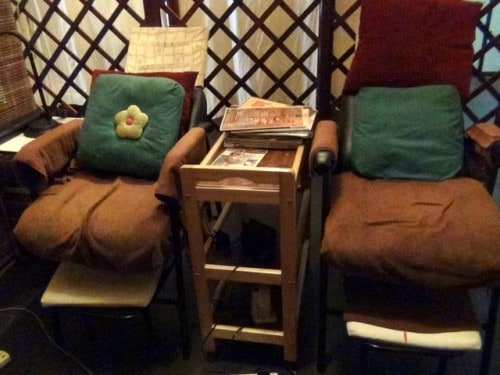 Teratai Reflexology is open daily 1pm-10pm and located next to Underwater World in Pantai Cenang. If you're  pressed for time, you can call ahead and make an appointment or just drop by, because they can usually get to clients rather quickly.  You won't be disappointed!
Teratai Reflexology
Pantai Cenang, Langkawi
Tel:  +604 955 1822 / +604 955 1228
Email:  [email protected]
Operating Hours: daily 1pm – 2am
*Free transfer around Pantai Tengah and Pantai Cenang