From late October to early May, Koh Lipe, Thailand tends to become heavy on the destination location radar, but with that particular popularity room availability sometimes decreases and prices tend to increase. Such is life and the business of tropical islands. However, not only do speed boat ferry services from Langkawi all the way to Phuket become available, it's also possible to take an affordable day trip from Langkawi to Koh Lipe while enjoying the many low cost accommodation options available in Langkawi. A win-win in my book!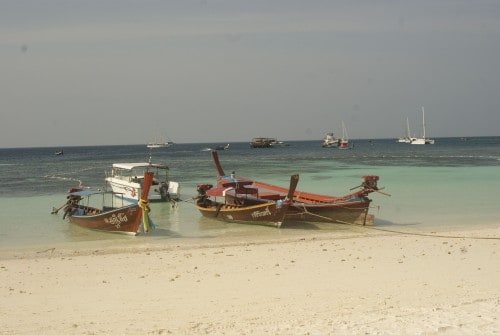 Sound expensive? Surprisingly it's not.
As of this writing a one way to Koh Lipe is 120 ringgit and a roundtrip is 240 ringgit through Andaman Cruise. They also have one-day snorkel and scuba diving trips, in conjunction with Forra Diving Center in Koh Lipe for 390 ringgit for snorkelers and 550 ringgit for divers to have two off boat dives.  So in keeping a Langkawi base camp and having this oh-so-convenient side trip option, the savings alone could possibly cover your overall expenses.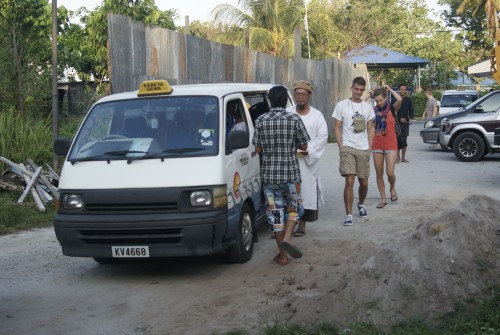 So what's the simple Langkawi to Koh Lipe day trip process?
You can book on line well in advance through the Andaman Cruise website www.Langkawilipe.com or you can book just 24 hours in advance via their local Langkawi office, which leaves you a lot of leeway room for last minute decisions.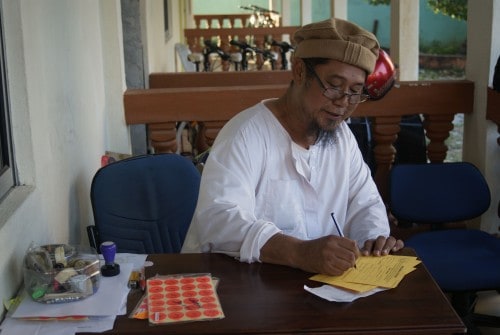 Once your spot is reserved, you get picked up the morning of and delivered to the check in point in Pantai Tengah. Check in is bright and early from 07:45 to 08:30. From there you are taken for a quick stop at Langkawi immigrations and checked out of Malaysia. The regular day trippers and one-way departures can expect to be on the boat heading to Koh Lipe by 09:30 sharp (Langkawi time). One and a half hours later (depending on current direction) you arrive to the translucent waters of Koh Lipe. The beauty is, that there is a time difference, so you actually arrive at 10:00 (Koh Lipe time). Pretty sweet right?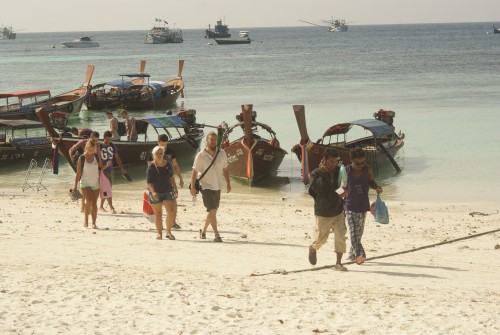 Depending on the seas, you can generally expect to arrive at an offshore platform and shuttled to nearby Pattaya Beach via traditional Thai boat. This will cost 5 ringgit or 50 baht, payable to the boatman. Once on shore, your passports are quickly taken to immigrations with your Thai arrival immigration cards and you are officially checked in. You can also get a quick ringgit to baht money exchange if needed, so no waste of time hunting that service down.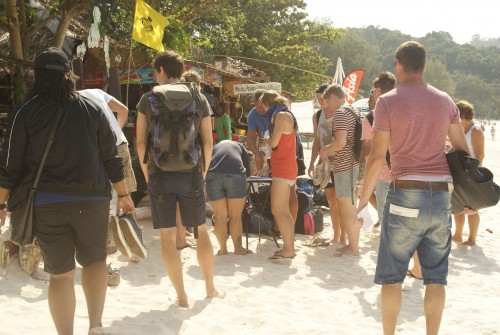 You should be well on your way for your day in Koh Lipe by 10:30-11:00 and have about five glorious hours to explore. The main thoroughfare of Walking Street begins at Pattaya Beach so it's your basic landmark, but the island layout is simple and there are local maps available.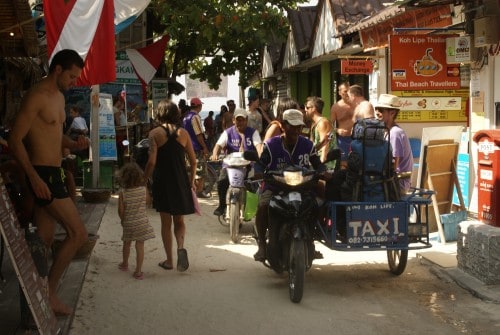 Returning to Langkawi is an even simpler process. The departure boat leaves at 16:00 (Koh Lipe time), so be sure you make your way to the check in around 15:30. There is still time to take a last dip or have a cold one for the 'road' while you wait seaside.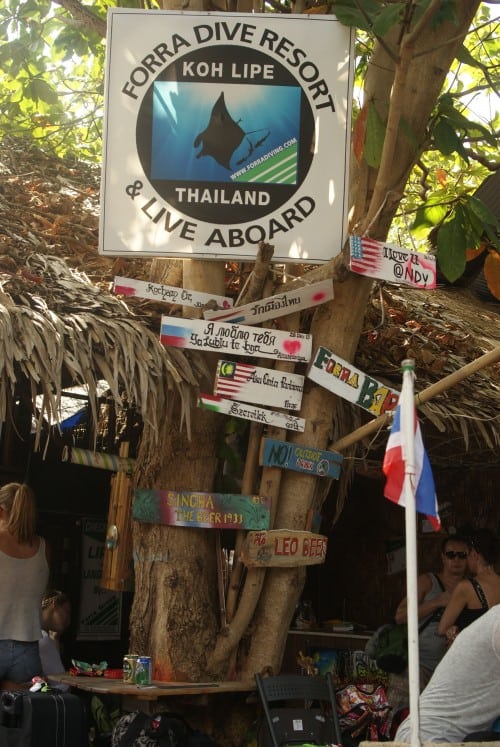 Departing at 16:00 (17:00 Langkawi time) gets you back to Langkawi by about 18:30, where you are shuttled via taxi van to the efficient services of Langkawi immigrations (once again) and checked back into Malaysia. Depending on the number of people returning to Langkawi several vans may be used for return transfer to hotels and a small split fare fee may be in order, so be sure and have a few ringgit on hand for this.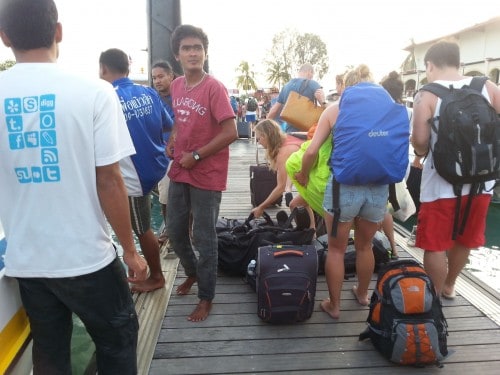 *Daily departures from Langkawi to Koh Lipe
08:30, 09:30, 14:00
*Daily departures from Koh Lipe to Langkawi
16:00
*This company is no longer in service: updated Jan 2015

Can read more current information about getting from Langkawi to Koh Lipe HERE
Andaman Cruise
Pantai Tengah, Langkawi (near Fave Hotel)
Tel: Mr. Adam +6012 463 6899
Email: [email protected]
www.langkawilipe.com