Sunset cruises are generally available in most waterfront towns in one form or another and many come with a hefty price tag, but if you shop around and go directly to the source you can find a sunset cruise guaranteed to leave you with fond memories and not break the bank. Tropical Charters Langkawi is one such Langkawi charter company that offers reasonably priced day and sunset cruises that include a full spread of food and free flowing beverages of choice.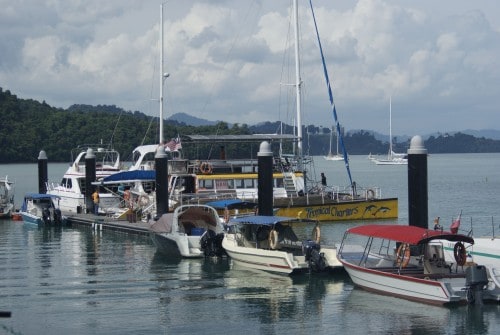 Is this an advertorial? No, it just sounds like one. Their six-hour day cruise is 320 ringgit per person, with a minimal number of six people to set sail. The sunset cruises are an undeniable bargain at 260 ringgit per person for an awesome four hours with no minimal person limit.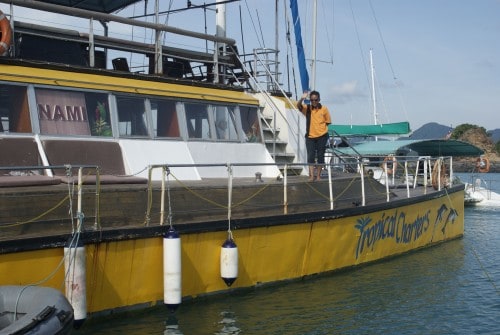 Having spent most of my life living near beaches and oceans, I'm well acquainted with a variety of water sports as well as boating. And many a sunset I've seen from the decks of sailboats. But I had never actually been on a 'sunset cruise' before until quite recently. I had always equated sunset cruises with those with expendable cash flow and in some cases that's true, but again shopping around and going to the source directly can and will save you money.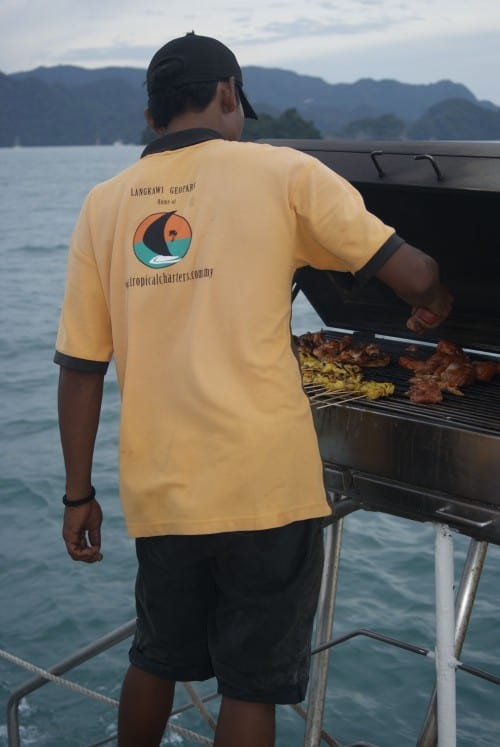 Being a bit of a kid at heart I truly like to cut loose and have fun, especially when surrounded by like-minded people. And for the most part not too many people sign on for sunset cruises with the intent of being morose, but some folks certainly are stuffed shirts when it comes to having fun.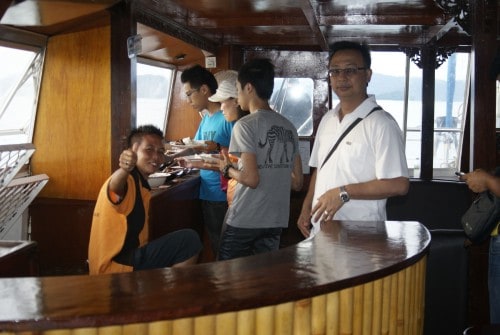 But on Seasation, it's not so common. Why? Because the bright yellow boat is a well worn beauty with lots of deck space to accommodate all types of guests, from the gregarious to the more introverted. The Tropical Charters crew also have a laid back,  fun attitude which can be quite contagious!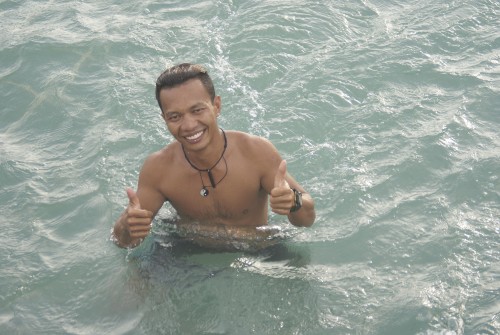 But I'll tell you, it's really something to meander through Langkawi's off shore islands. It is absolutely stunning. And with a sunset added into the mix? There are barely words to describe it. In fact, I had hoped to get a fabulous sunset photo and as I watched the sun dip along with everyone else I was thinking meh…a few blue clouds, no big deal…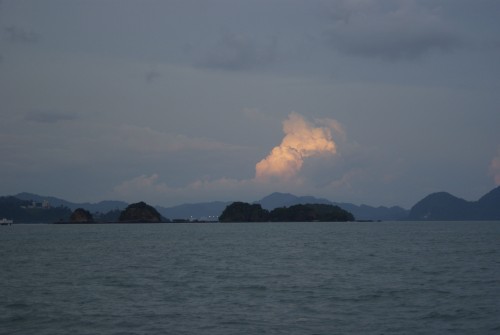 and suddenly…bam! In an instant the sky filled with glorious shades of red and yellow. I had to blink to make sure I wasn't hallucinating. Unbelievable.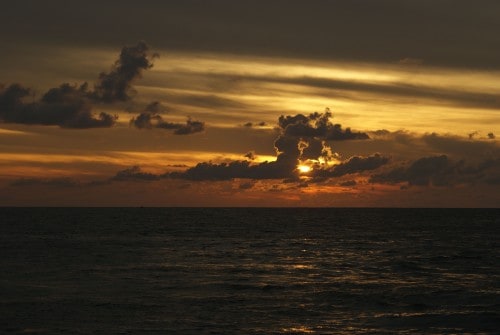 Those that want to mix and mingle in the net have room to splash and those who don't want to get their hair wet have plenty of room to sit primly in a dry corner, relax and take in the sights. (It's also very romantic by-the-way).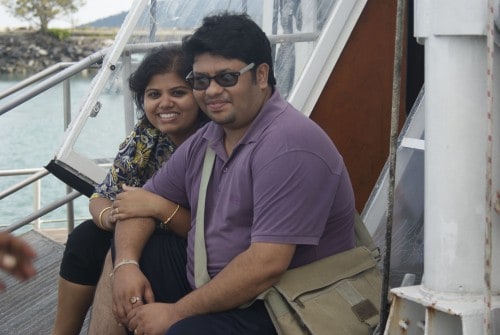 I think one of the coolest parts of day or sunset cruises is to see total strangers mix and mingle without pretense. No cultural boundaries. No judgments. And again, seeing the archipelago from off shore is just one of those not to be missed fun things to do in Langkawi.
Tropical Charters
Kedai No. 3, Jalan Telok Baru, Pantai Tengah, Langkawi
Tel: (04) 955 3407 / H/P: (01 )2 588 3274
Fax: (04) 955 4407
[email protected]
www.tropicalcharters.com.my/