Who doesn't love the retro feel of a neon-lit palm tree? That particular tropical vacation icon has spanned the globe for generations! But there is nothing retro about the Acappella Suite Hotel or the Acappella Residences, with the exception of good old fashioned great customer service and the promise of a comfortable 'home away from home'. The Acappella is a real standout when it comes to Shah Alam hotels.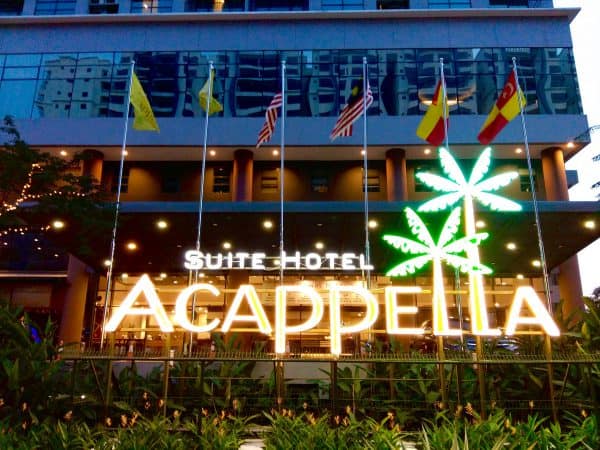 Location:
The Acappella Suite Hotel and Residences are located 50 km from the Kuala Lumpur International Airport (KLIA) and 13 km from the Sultan Abdul Aziz Shah Airport (Subang Airport). Situated conveniently in the middle of Shah Alam, Selangor, the immediate area is slightly in an ongoing development stage yet close enough to shops, eateries and sightseeing to be a real catch for business or family travelers. Or anyone on a road trip through Malaysia. Especially for anyone exploring the surrounding Selangor area.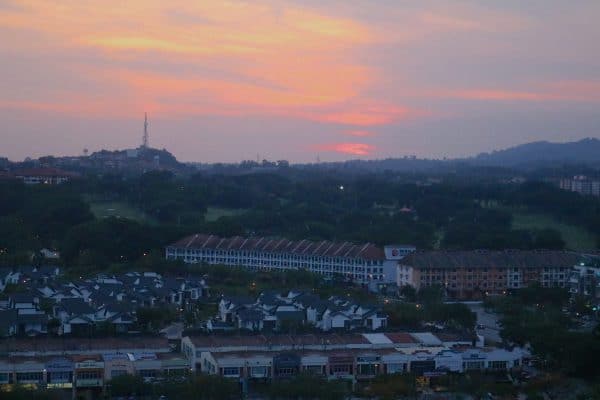 The Suites:
The suites come in three selections; superior, premiere and 2-bedroom premiere. I stayed in a superior suite and the apartment size 'hotel room' was indeed a 'home away from home'. Everything I could possibly want or need was set in a spacious, organized manner. The subdued natural hues of the décor relaxing to my eyes and senses. I was especially surprised to find a full kitchenette included with my suite, as well as a dining room (with table and chairs). Complimentary bottled water and coffee making sets are also included in the amenities package.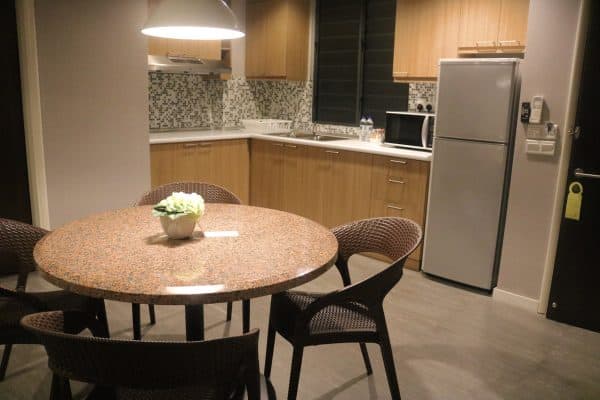 Adjacent to the dining room, the living room was arraigned next to a large picture window adding to the already airy feel of the suite. Viewing the landscape of Shah Alam from the living room loungers or catching the sunset from the included private balcony are definite perks of the Acappella properties.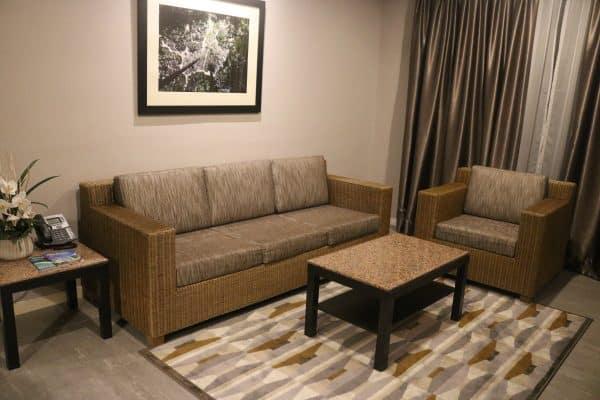 Master bedroom? Perfect. Ultra serene and a top end bed offered me a quiet coma inducing nights' sleep. A nearby desk and work area allows for guests traveling with others a place to work without being disturbed by travel mates (hopefully). Just close the door and you're good to go! Each room also has a separate air condition unit for more individual temperature control and comfort.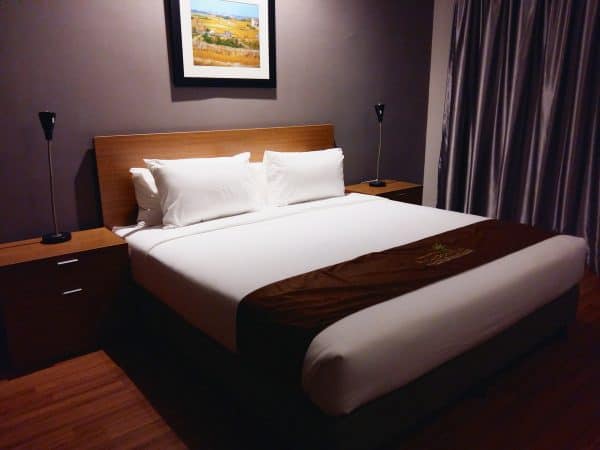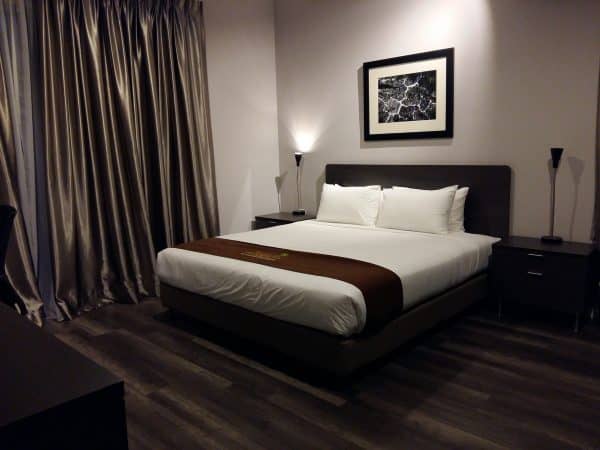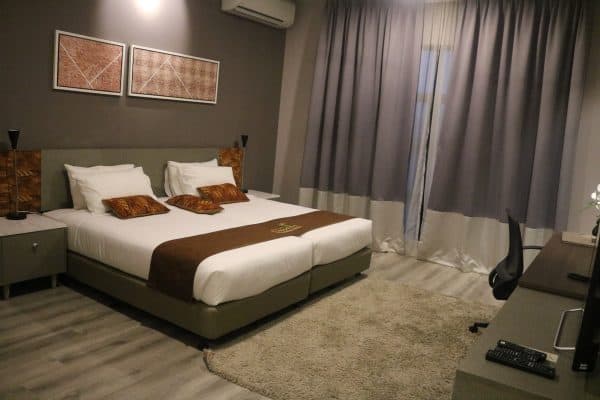 Amenities:
Onsite amenities are especially attractive for family and business travelers. The Number 8 Restaurant serves up some delicious foods ranging from excellent breakfast buffet to traditional Malay style cuisine to juicy western-style burgers. Don't feel like sitting in a restaurant? They have room service!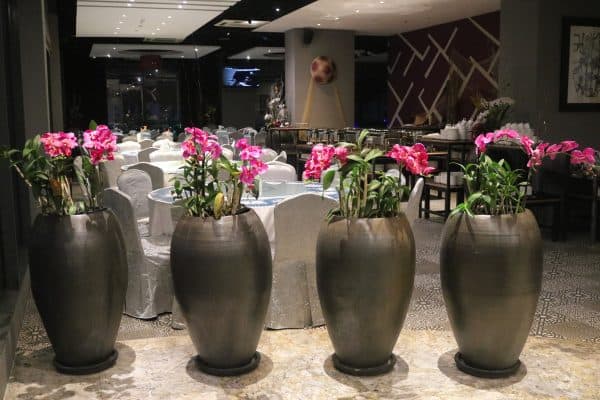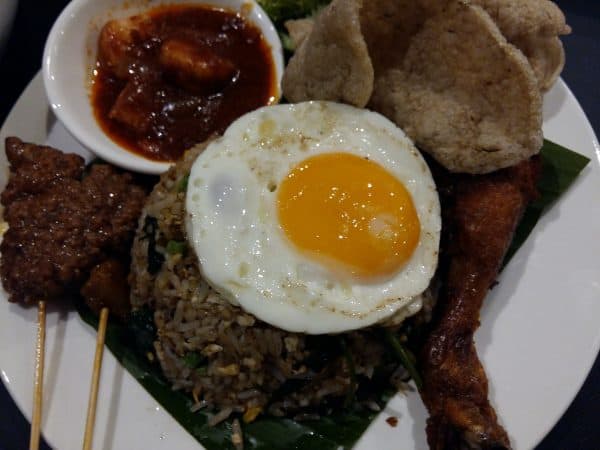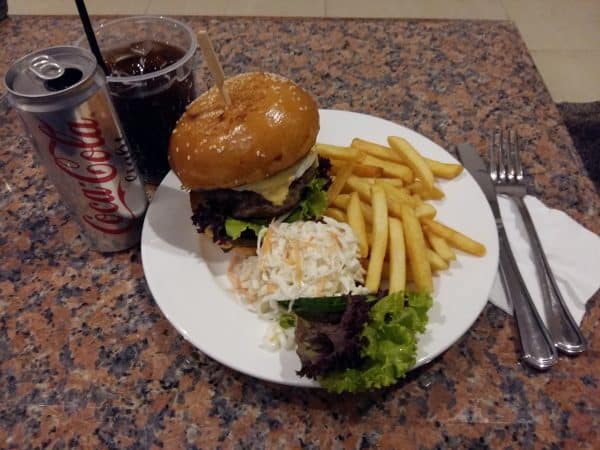 Did I mention the pool? Unfortunately, I had no time to use it, but wow! The Acappella's saltwater pool is chlorine free with a separate children's pool available. They also have a gym as well as a unique rooftop Sky Forest. Scanning Shah Alam's nighttime horizon through the rooftop trees is not only magical it's also quite romantic!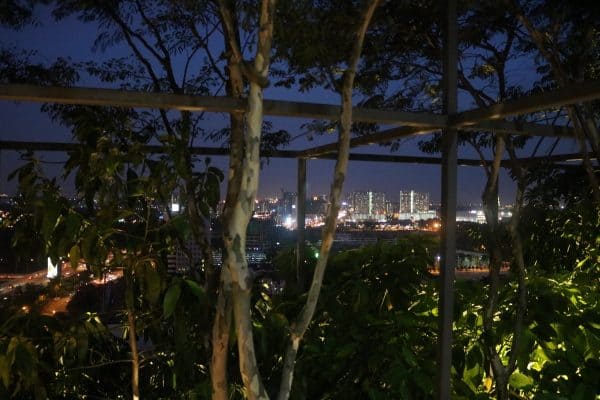 The Acappella Suite Hotel and Acappella Residences are near several Shah Alam sightseeing venues, such as the Sultan Salahuddin Abdul Aziz Mosque (Blue Mosque), Taman Botani Negara Shah Alam and the Sultan Alam Shah Museum, to name a few. Room rates start at just RM175 per night and include breakfast, you can check latest rates and availability HERE
Acappella Suite Hotel Sdn Bhd
8 Persiaran Sukan
40100 Shah Alam
Selangor, Malaysia
Tel: +60-3 5039-8888
Fax: +60-3 5039-8899
Email: [email protected]
www.acappella.com.my
*I was an invited guest of the Acappella Suite Hotel, but my opinions are my own. This hotel is a top pick!