Having seen the occasional images of whitewater rafting in Malaysia, I had assumed it was at a location deep in the dense dark jungles. Somewhere I probably would not be going by myself. But when Tourism Selangor recently re-launched their #TSDayOut program, whitewater rafting was chosen as the adventure outing for the day and being well acquainted with this fun loving group I signed up immediately.
I wouldn't be going into the dense dark jungle alone after all.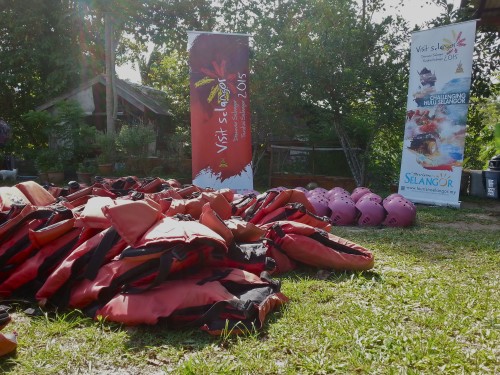 I had thought we'd be taking a rather lengthy bus ride into the wild jungle someplace, but what a surprise to find out that whitewater rafting in Hulu Selangor, Malaysia is actually just a short drive from Kuala Lumpur. The quaint township of Kuala Kabu Bharu is the stepping off point for adventurers to raft down the picturesque Sungai Selangor (Selangor River), which flows an impressive 110KM downstream into the Straits of Melacca at Kuala Selangor. It's also the home of Pierose Swiftwater Rafting Adventures, our adventure host for the day.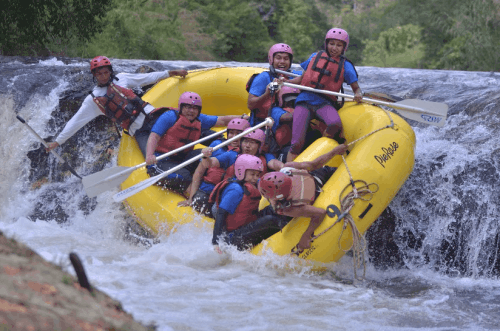 Most images of whitewater rafting embrace it as an adventure for the hardy outdoors-person. The more protruding jagged boulders and frothy spewing white water the better. But whitewater rafting or tubing is actually an activity suitable for a diverse selection (and level) of 'adventurers', depending on a few factors; water levels being one of those factors.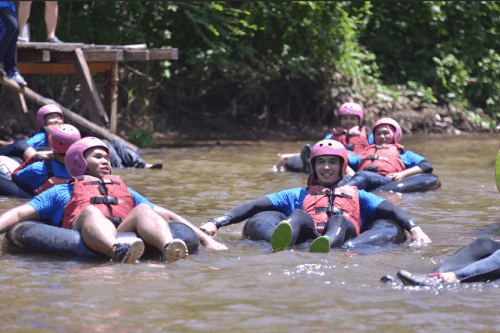 Rafting as well as tubing are not generally a one-person activity, as it requires a departure drop and arrival pickup. Unless of course you enjoy walking for miles. And in some instances the run of the river can indeed go on for miles. That's where organized group tours come in, they are not only more fun and less work for you, but safer too. Even if the course looks quite harmless, having a qualified guide explain proper paddling technique and use of equipment is essential, especially for first timers. Our guide Mr. Piee, the owner of Pierose Swiftwater, gave us excellent instructions as well as a few chuckles. You can't beat a passionate outdoorsman with a sense of humor to calm first timer nerves!
Rapids themselves are rated by grades 1 through 6; 1 being the easiest and 6 being the most challenging. Sungai Selangor offers grades 2-4 which can be an easy introduction for novices, or a challenging adventure for experienced rafters too.
Our 'run' was selected as an introduction, in that it wasn't too strenuous and allotted just enough time that no one keeled over with exhaustion. But for the more ambitious, there was even the opportunity to run the river a second time.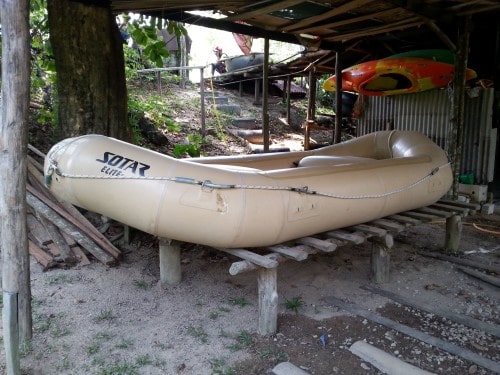 One of the beauties of rafting or tubing in Selangor is that rain or melting snow don't necessarily factor into the water levels, as they generally do in many locations. Sungai Selangor's water levels depend on the release of water from the Selangor Dam. This may not always be convenient, but with a little planning it does make whitewater rafting and tubing in Selangor, Malaysia a year round outdoor adventure.
And thankfully no trekking through dense dark jungles.
For more information on whitewater rafting and other Selangor adventures, contact Tourism Selangor
#TSDayOut events are generously sponsored by Tourism Selangor and have an all are welcome philosophy. If interested in participating in future events follow their Facebook, Twitter or Instagram accounts for latest updates.