A couple of years ago I got rather fanatical about gardening. The amazing thing about the tropics is that almost anything will grow, even if you don't exactly have a 'green thumb'. Swapping cuttings with friends and creating a lavish tropical garden for the cost of your time can quickly become a fascinating hobby. Plants are indeed the gift that keeps on giving. Unfortunately I'm not one of those naturally gifted gardeners and I do tend to lose (kill) quite a few. Thankfully Yanzans Florist came to the rescue!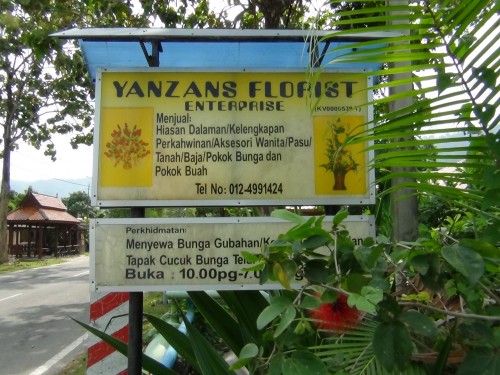 I used to pass this shop near my house that had a huge assortment of tropical plants and flowers, yet they always seemed to be closed, but one day I got lucky. I caught Maryam Ismal just as she had returned from picking her daughter up from school. It turns out that my timing usually coincided exactly with that particular schedule.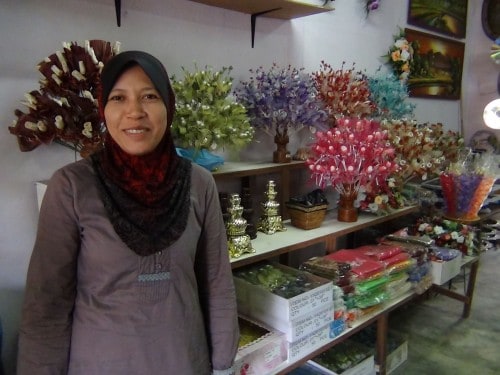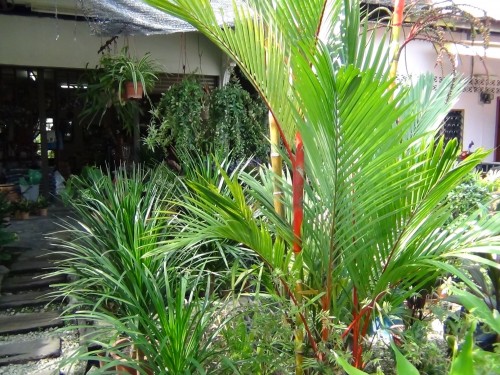 Maryam and her husband Jan run Yanzans Florist Enterprise. A florist, garden center and landscape service all in one convenient location. Maryam also has quite a talent with floral arraignments for all occasions, large or small. And teamed up with Jan, can help you with all your landscaping needs.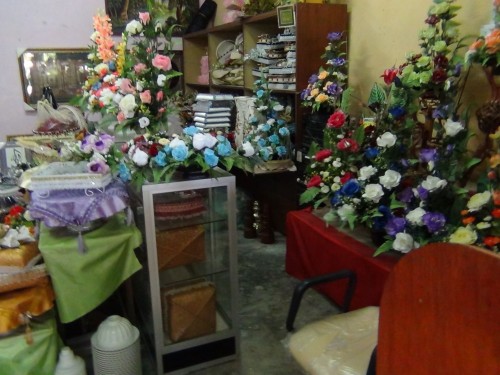 They can special order almost any plant or tree you want, as well. Maryam has a book to show you what's available. If you pop in on a regular bases you can also get a heads up when new 'stock' is arriving, fresh off the truck.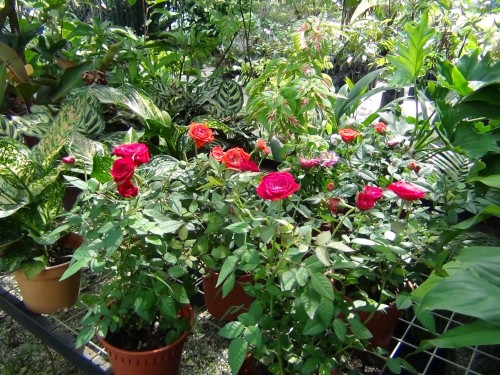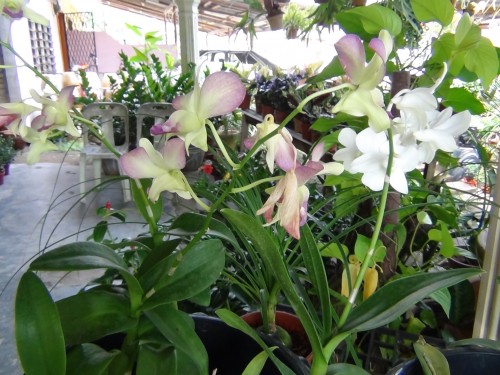 I was happy to find a garden 'center' run by passionate and knowledgeable gardeners. They can tell you how much or how little sunlight a plant needs, also how much or little water. I just need to start writing their tips down, so I won't forget! Also in addition to a fantastic selection of plants at bargain prices, they also have pots, soil, fertilizers and lots of free advise.
*Yanzans has relocated to Jalan Padang Matsirat (main road into Kuah): updated Jan 2018
Yanzans Florist Enterprise
No. 106 A, Kg. Pdg. Kandang/Matsirat  
Tel: +6 012 499 1424               
open 6 days a week from 10AM-7PM  (closed on Fridays)