Tubotel is located just north of Pantai Cenang out on the base of the breakwater for the Langkawi Lagoon. The original Boat Quay building is still there but simply renovated to offer the budget traveler a comfortable and welcoming environment. It's also within walking distance of Pantai Cenang across the river bridge and through the small kampung.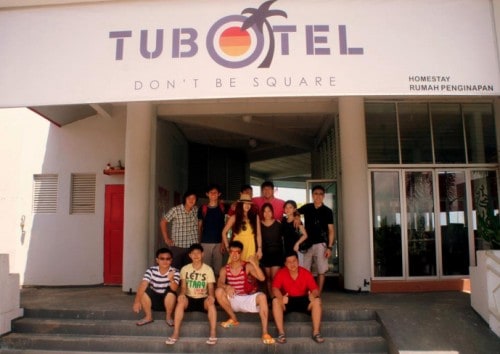 You don't notice the accommodation 'tubes' until you enter the open-air lobby. The large round 7.5-ton concrete pipe sections are lined up facing the small harbor and the sea beyond.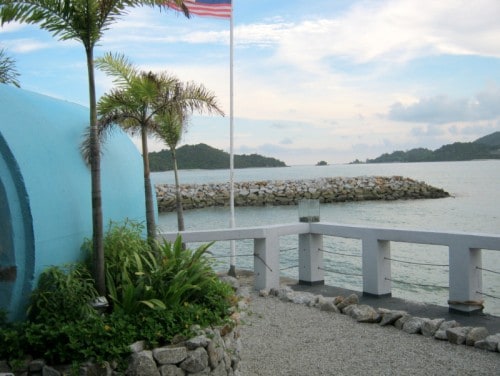 They are unique and simple. Each has a glass front and large double doors to let in the sea breeze and frame the fantastic view.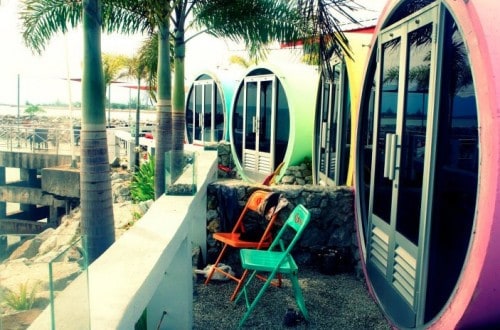 Each 'tube' room has a lot of ventilation and there is no need for air conditioning as the thick concrete walls keep the interior cool all day round. This is about simplicity, location and, well, recycling abandoned materials into a functional environment.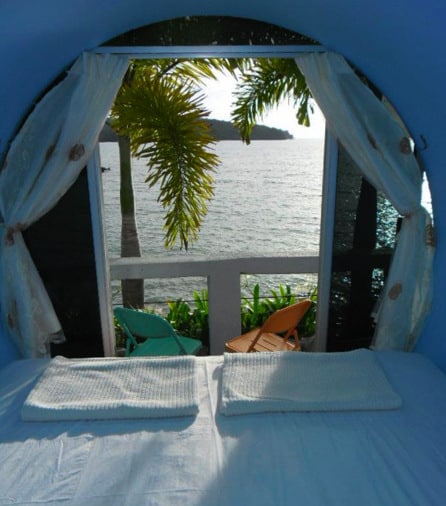 The three saltwater pools reflect the environmental philosophy of the hotel. Water is pumped into the pools from the sea and drained back into the sea when not in use. No chemicals, no recycling pumps and filters.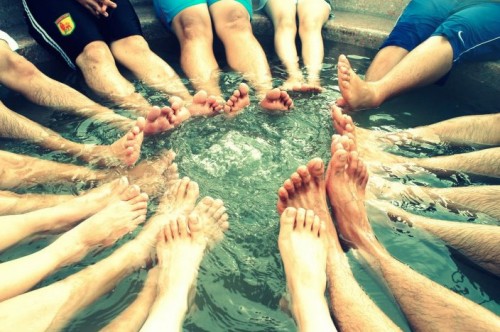 Tubotel has a restaurant and bar that offers a simple and affordable menu with soups, salads, sandwiches, pastas and pizza along with the option of a set meal. With live music 3 nights a week and it becomes a relaxed gathering place for hotel visitors and locals alike.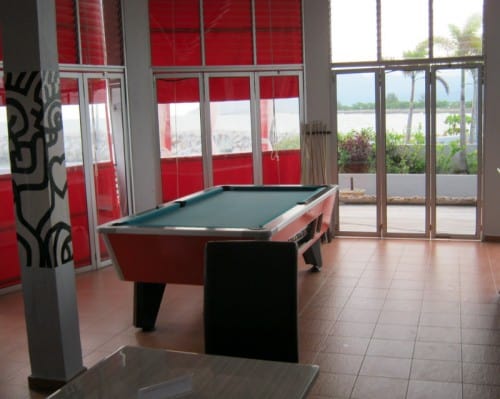 The common toilets and showers for hotel guests are clean and pleasant, but not en suite, so it may not be for the traveler that wants his or her privacy. But simplicity, value and quality with great attention paid to recycling and conservation of energy and water make Tubotel a unique and intriguing accommodation choice. You can check Tubotel's rates and availability HERE
Tubotel
Jetty Pelancongan Chenang
Kuala Cenang, Langkawi
Tel: +6012 329 4094
https://www.tubotel.com/