A lifelong passion for horses was instilled in me after spending 14 years of my youth in Texas, the land of oil, cowboys and horses. Riding my first horse at the age of 6 and even participating in a rodeo led me to eventually work with horses and even own an Arabian mare for many years.  I have known about Island Horses stables in Langkawi from when I first moved here. But it wasn't until I saw a promotional banner for the World Endurance Championships 2012 that I realized that there was much more to this local stable.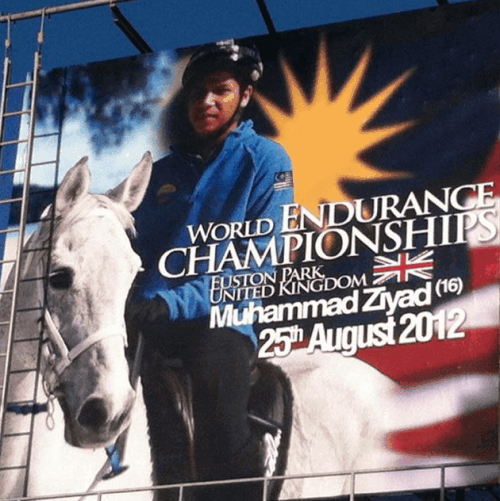 I made an appointment to meet with Muhammad Hamzah Abdullah, the very busy operations partner in the stables. Hamzah, originally from Dutch New Guinea, is a friendly and laidback horseman, who started riding at the age of 8.  We immediately fell into a comfortable conversation about horses, Arabian horses and endurance riding. Sitting in the tack room brought back many memories for me and I felt a little jealous of this man who has made horses his life and livelihood.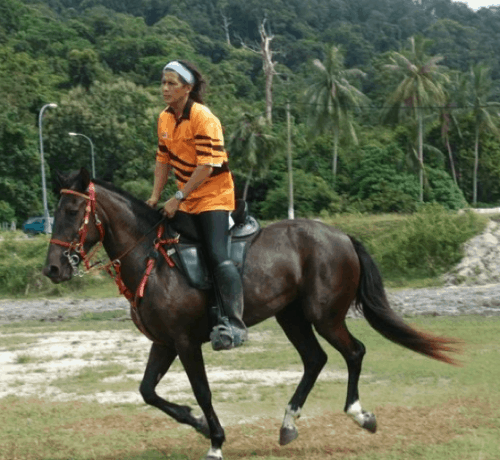 Hamzah in partnership with former Prime Minister Tun Dr Mahathir Mohamed started breeding Arabian horses with a multi-million dollar stallion that was a gift to Dr. Mahathir from the King of Saudi Arabia. They then brought in brood mares from Saudi Arabia, Australia, Spain, and the United States. Over the years the stables have been recognized for the breed 'Purebred Malaysian-Arabians'.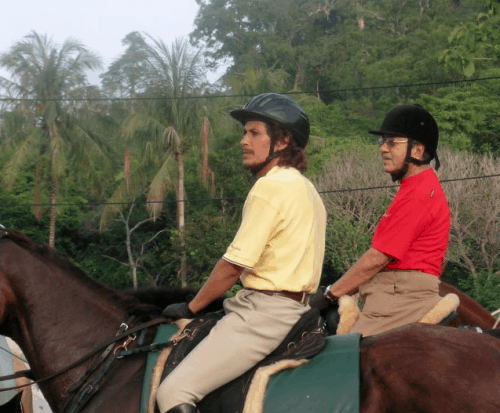 Arabian horses are perfectly suited for the sport of Endurance Riding. Endurance riding is a sport originally popular in the United States and introduced to the rest of the world in the early 1960's. It's about pushing the stamina of both the rider and the horse to the extreme, but great precaution is taken to ensure the safety and health of the horses during the competitions.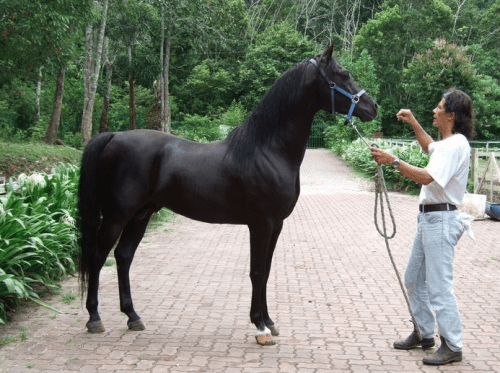 Hazmah's son Ziyad has been training and competing in endurance riding for years. At the age of 16 he is now competing at the World Endurance Championships in Euston Park, England this month.  Though only 16 and still in the juniors division, Ziyad is considered in the top 25 riders in the world and in the top 10 in Asia. He is also a Malaysian Games (SUKMA) Gold Medal Winner!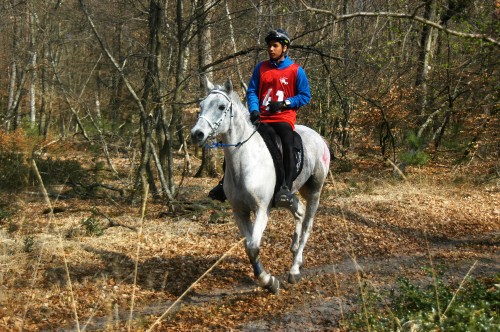 Ziyad balances his studies and training with support of the Malaysia Department of Education who provides personal tutoring. Lacking any major sponsors and competing with some of the best riders and mounts in the world Ziyad may be an underdog, but one with a fierce passion and competitiveness that will keep him one of the top riders in the sport for years to come.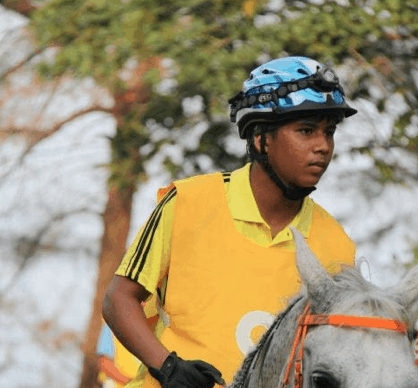 There is much more behind Island Horses than just trail riding for the inspired visitor. In addition to endurance training and breeding horses, Island Horses offers riding lessons for beginners and novices. The selection of trails, from  jungles to beaches, can offer even the most experienced rider a challenging experience. Or simply go and view some beautiful horses. Island Horses is located past Oriental Village on the road to the Seven Wells. DIRECTIONS
Island Horses
The Perdana Stables
Pantai Kok, Langkawi
Tel: +6 04 959 4753
[email protected]
www.langkawihorses.com