As a kid, Tea Time was just a term I had heard in the movies. It wasn't until an employment stint in Singapore that I was able to enjoy those employee 'tea-breaks' and bare witness to this refined alternative to the traditional American 'afternoon snack'. When The English Tea Room opened, I'd thought it was just another coffee and tea place and I had the been there done that attitude.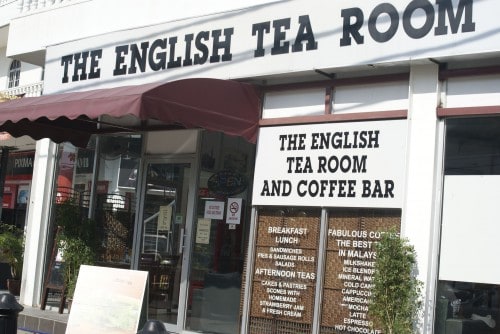 But I recently met owner Annette Simpson who caught me peering through their shop window, and I was soon gulping a large cup of coffee and eating some delicious homemade scones. I can't remember the last time I had eaten a scone and this was sheer bliss! With a side order of strawberry jam and imported Australian cream, I all but licked the plate clean (Annette will back me up on that).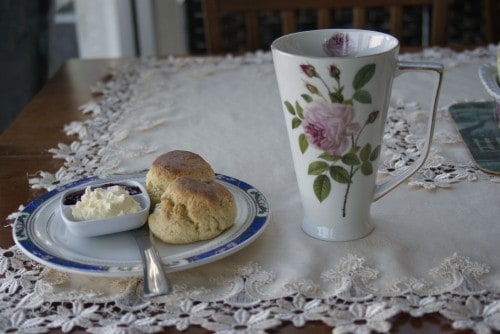 The English Tea Room is much more than 'just another coffee and tea place', they have lots of baked goods that are made on site which certainly rule in flavor over those 'chain' coffee shops. Even I can appreciate that and I'm not a connoisseur by any means. Annette and her team initially made all baked goods on site, but with growing popularity and increase in supply demands, they now source some items from other local favorites such as Sailors Supplies and Island Taste Bakery.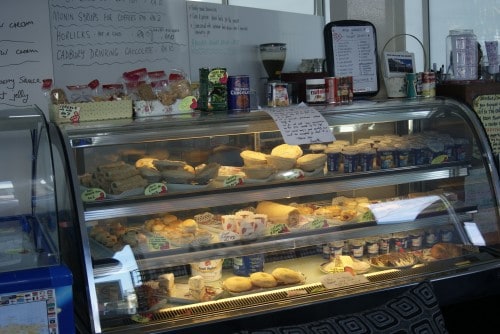 There's no question from the outside what The English Tea Room is all about, the distinct black and white building and sign appears like a beacon among the other local businesses. And the promise of imported coffee and teas attracts a variety of patrons, from caffeine junkies to high tea fans. Traditional tea drinkers will also appreciate the classic addition of their quaint china teapots and cups.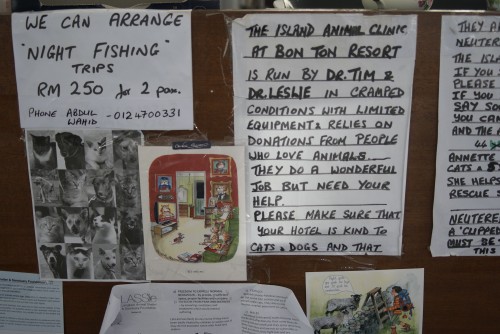 Annette herself is an energetic woman as well as an ardent animal lover and community involved individual. The English Tea Room's notice board is a testament to her community involvement and it's not uncommon to spot her gently coaxing a stray dog or cat away from the busy street towards perhaps its only meal of the day.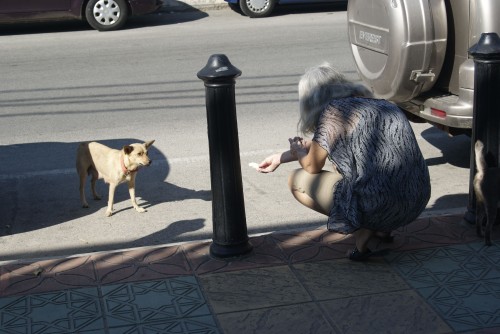 The English Tea Room is open daily from 8am until 5pm. In addition to their fabulous baked goods, gourmet coffees and teas, they also have milkshakes and smoothies! So when you're ready for Tea Time, rest assured it will be properly done at The English Tea Room complete with those refined touches that make it much more than an afternoon snack.
*The English Tea Room is no longer operating. Updated Sept 2018
The English Tea Room
Jalan Pantai Cenang
Pantai Cenang, Langkawi
T: +6 013 491 2343