Langkawi being an island with over a million visitors each year, waste management becomes increasingly problematic. In addition to the abundance of plastic bags and styrofoam containers used on a daily basis, the rubbish just stacks up.  What to do? Landfills and incinerators are a solution. However, the long term answer for the majority of the rubbish is recycling. And recycling in Langkawi is easier than you may think!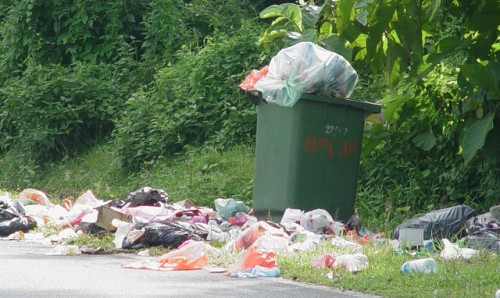 Most Expats in Langkawi are familiar with recycling in their home countries. We arrived here from San Francisco where 80% of the rubbish is recycled. So we started hording our recyclable materials from day one; paper, aluminum, metal and glass. Little did we know that it would take some bit of time to find a reliable recycle business to take these materials, so they just kept piling up. We were quite happy to discard our 'collections' when re-cycle options became more apparent.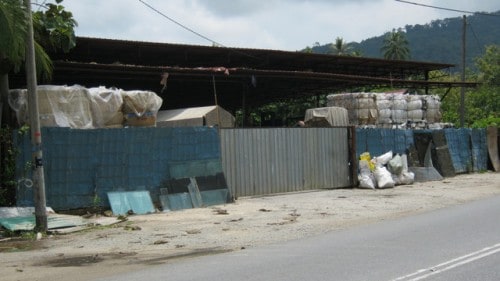 Zens Enterprise is owned by Cheah Song Hui and is located just north out of Ulu Melaka on Jalan Ulu Melaka on the left hand side of the road. They recycle metals, plastic and paper. When I asked about glass Cheah quickly stated that it was too expensive to recycle due to the shipping cost to the mainland.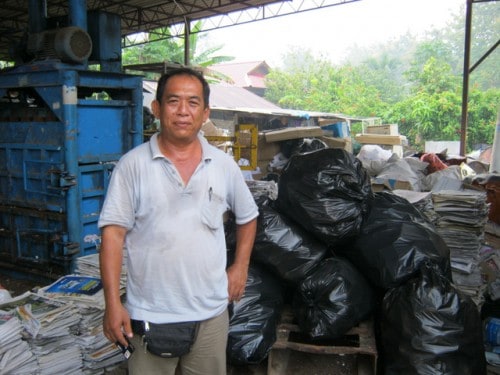 Cheah first came to Langkawi with his father at the age of 2. He lived here until he moved to the mainland and became involved in the construction business. Growing tired of the construction trade and longing for a simpler lifestyle Cheah moved back ot Langkawi in 2007 and started the recycle company with a friend.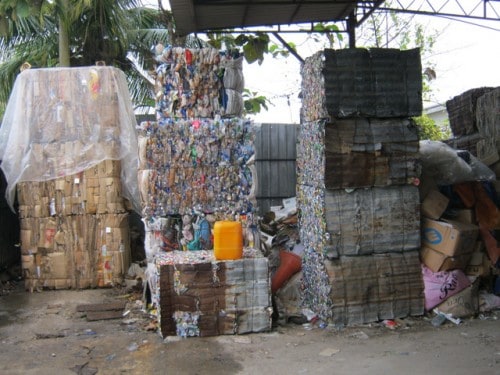 Cheah says that the move has made him happy. He likes the quiet and peaceful pace of life and  Zens Enterprise allows him to give back to the community that has become his home. Open every day except Fridays. DIRECTIONS
*This recycle center is no longer operating: Updated January 2018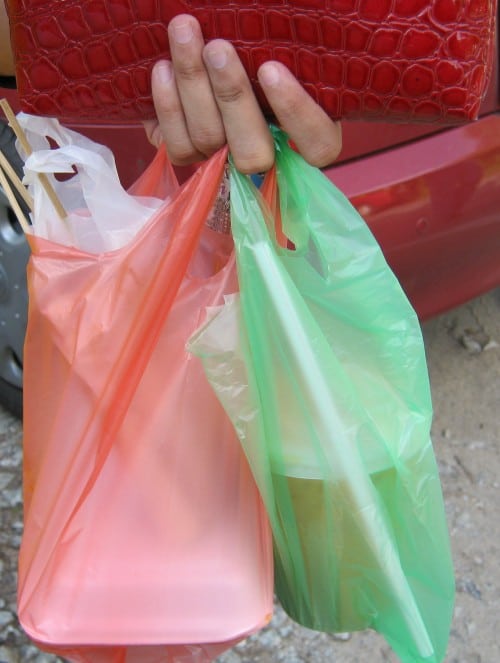 *In addition to recycling, the community can also help Keep Langkawi GREEN by decreasing their use of plastic bags and styrofoam. Bringing your own food containers and re-usable bags for shopping and takeaway foods can have a positive impact!