From the moment I stepped foot on the festival grounds and immersed myself in the event vibe, I listened to the various murmurs and tested myself on the countries of origin. Recognizing French, Spanish, Scottish, and several dialects from Africa, a continent unknown to me beyond the shores of Morocco. Off stage they have similar traits, the insouciant fashion sense which radiates that casual coolness only true musicians can pull off and the faraway look of musing often seen in the eyes of artists. This was my first inside look at the Rainforest World Music Festival and the incredible people that make the magic happen.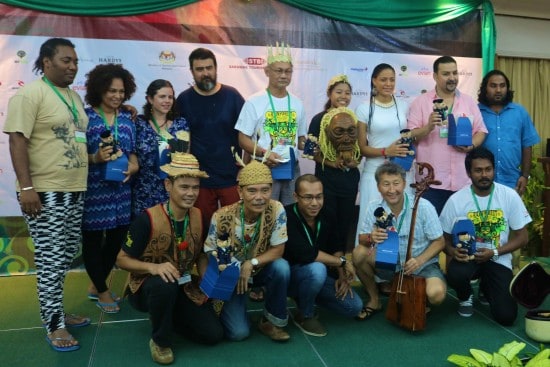 This wasn't my first time to attend the annual music festival in Kuching, Sarawak, but it was my first time to actually 'get it'. In it's 18th year, the iconic festival isn't just a party in the jungle (although there is no shortage of party animals, that's for sure). The Rainforest World Music Festival is much more than that on so many levels, I could bore you to tears with my reflective ramblings.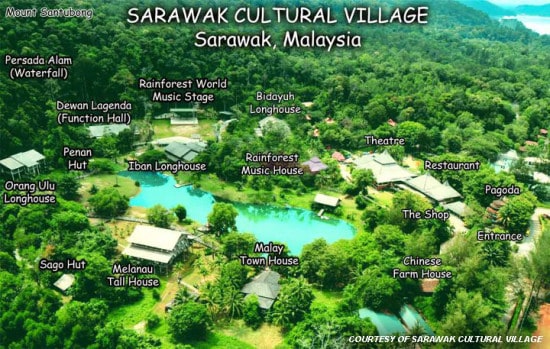 But when tears actually pooled in my eyes, while watching preview performances of Kenwy Yang-Qin Ensemble, Mah Meri and Harubee at Kuching's Plaza Merdeka, I realized I was making an emotional connection to the power of music and to passionate musicians and performers that I hadn't experienced in many years (much less at a mall). And very much a 'wow' moment.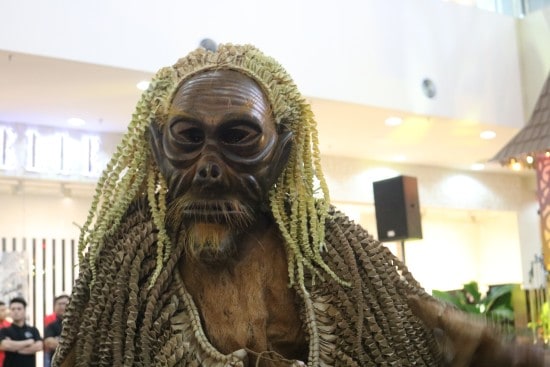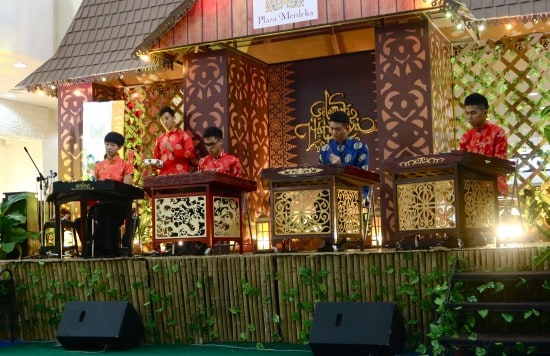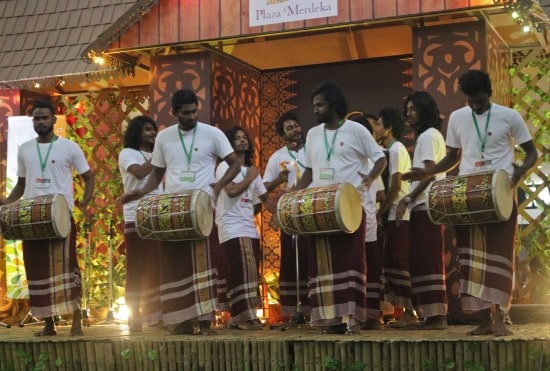 Attending RWMF2015 this year as media, gave me the advantage of hearing the musicians sharing a more personal side to their stories off stage. From their inspirations to embrace cultural music and traditional instruments to their journeys into the mainstream music scene, their tales are fascinating and very individual. You can read more in depth about the them on the official RWMF Website.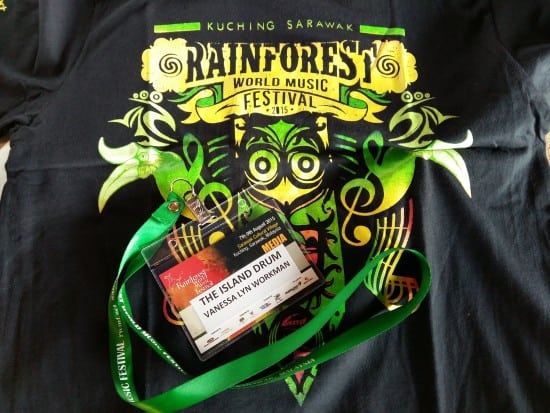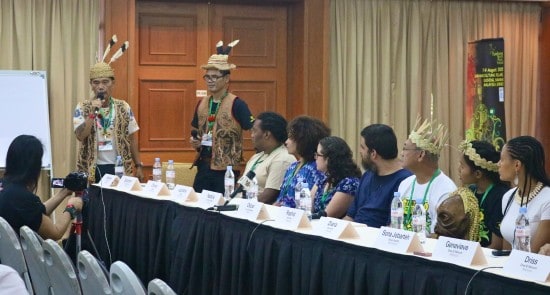 They have endless energy not only in their performances but also in conveying the cultural messages they send through their music. Their interactions with non-musicians (us common folk) and the sheer charisma that resonates from passionate people doing what they love is some powerful ju ju and makes for one helluva music festival.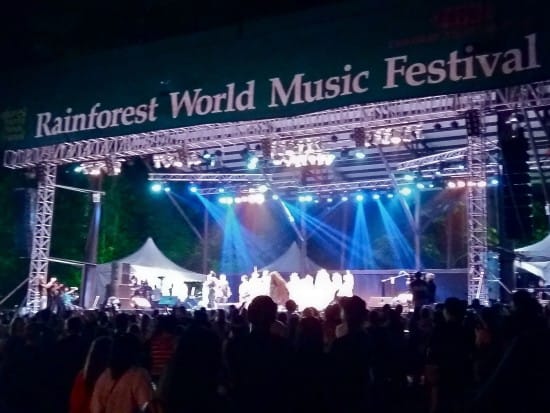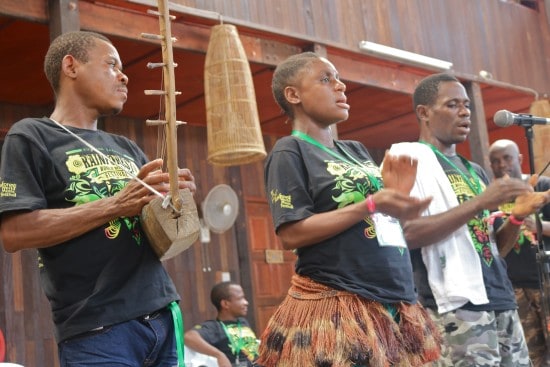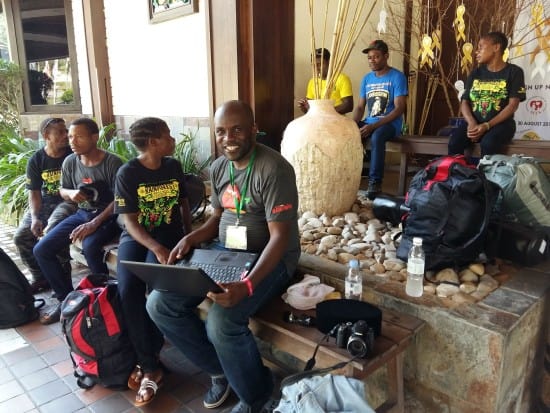 This three-day event was carefully orchestrated with back-to-back workshops followed by back-to-back evening performances. A festive event to beat the band so to speak (no pun intended). From 2pm until 5pm workshops were offered at various venues throughout the Sarawak Cultural Village. Thirty-three workshops scheduled over three days in addition to the daily drum circles led by Shameer of 1Drum.org.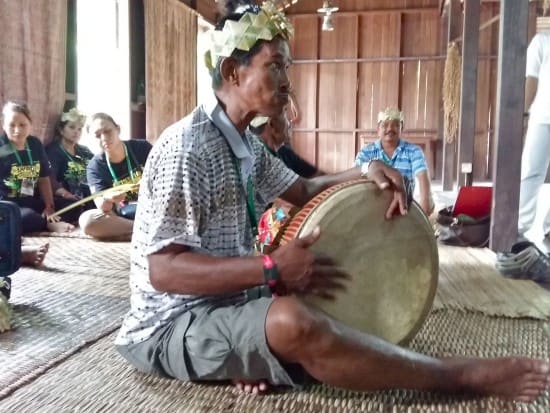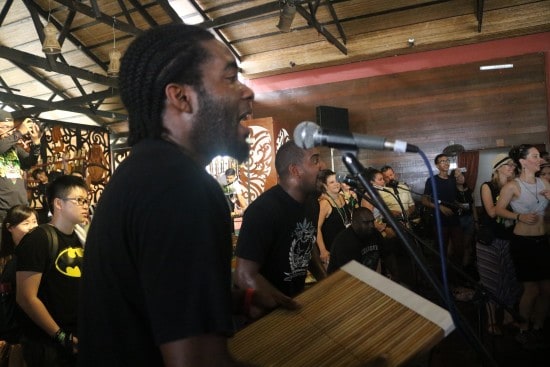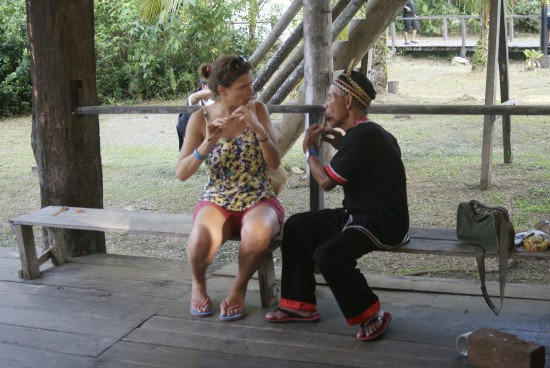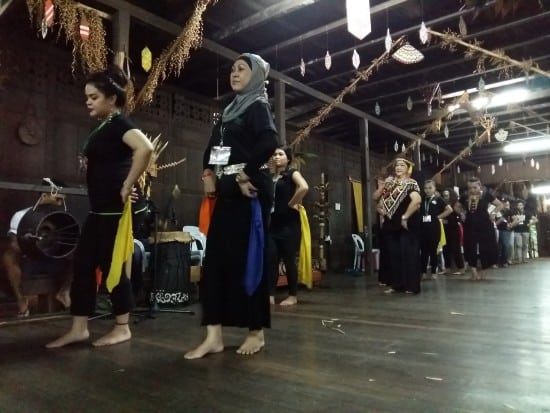 The selections were actually overwhelming and I had to make some tough decisions of where to be when, because it would have been great to have experienced all of them. But armed with a detailed map and schedule I did the best I could. Thankfully, there are plenty of well placed signs around the village to assist the directionally challenged.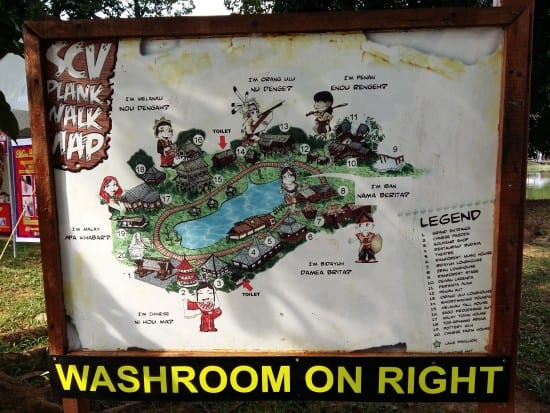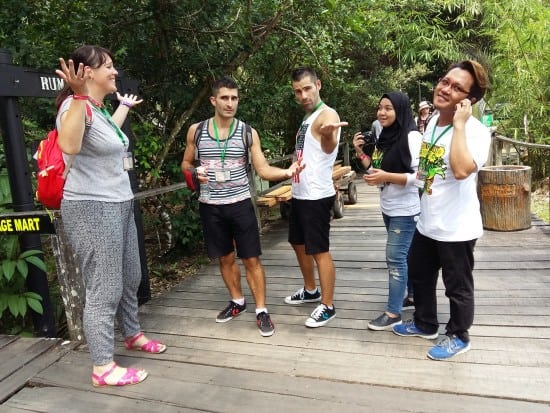 At the very least, I can now scratch a few things from my bucket list, including learning a few steps to the Traditional Hornbill Dance, joining my very first drum circle and getting married in traditional Mah Meri wedding attire. A buffet of entertainment and potential bragging rights is guaranteed at the Rainforest World Music Festival and that's just with the workshops alone!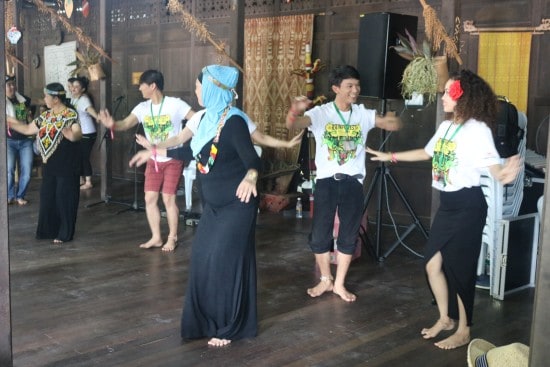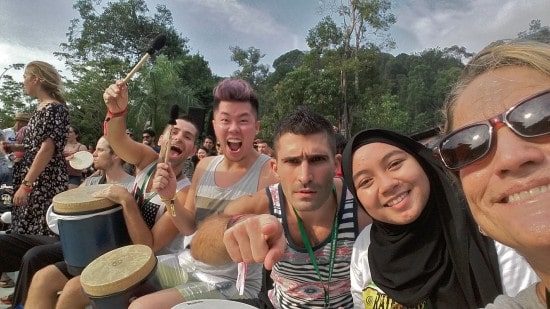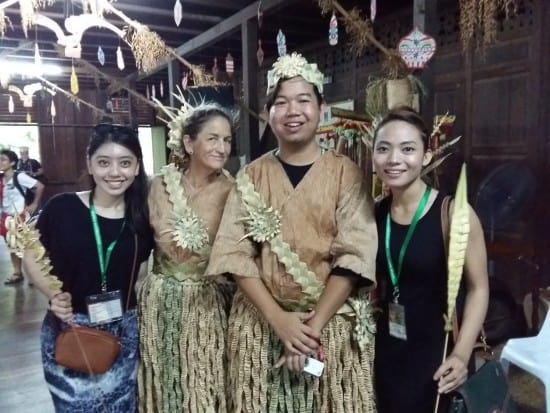 During the festival, the Sarawak Cultural Village is open to the public at 10am, so there is plenty of time to explore the grounds at a leisurely pace, shop for some unique local handicrafts and try delicious cuisine. The Rainforest World Music Festival is family friendly as well as an extremely diverse event, so if you could possibly need yet one more 'reason' to visit Sarawak this would be it. Still not convinced? Check out the  official RWMF2015 photographs.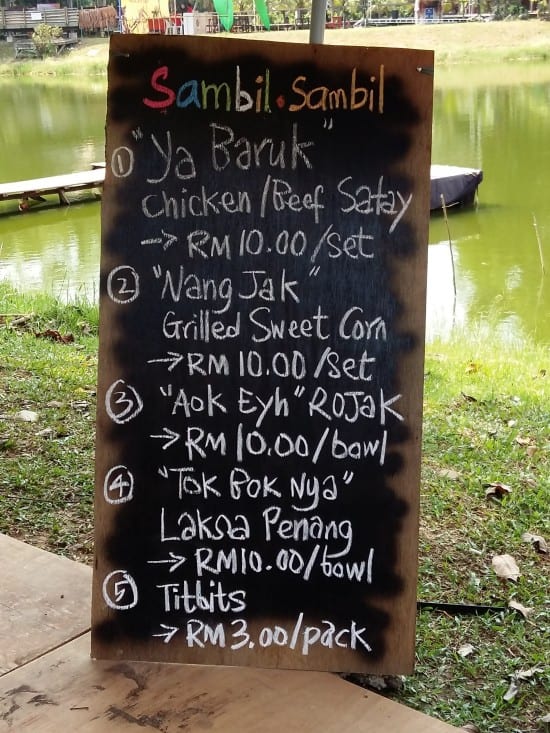 My Festival Tips:

Be prepared:
Do your research! If this year is any indication of next year's festival, I recommend reading up on the performers and then seeing which workshops suit you best. You may have to compromise as some of the workshops overlap each other at various venues.
Don't be shy:
Whether you go solo or with friends, the opportunity to meet some amazing people is open to all. The musicians and performers are also quite down to earth so introduce yourself.
What to bring:
Bringing a change of clothes could be a big time saver. It's a long day and temperatures shift so you can expect to get sweaty at some point. You certainly don't want to miss anything because you had to trek back to your hotel to change clothes, especially if you're taking the shuttle to and from Kuching. A rain poncho also comes in handy in case of a sudden shower or wet grass festival seating. Oddly enough I had little mosquito issues this year, but it's always better to be safe than sorry and carry insect repellent. That goes for sun screen too. Having a flashlight on hand is definitely a plus for negotiating the wooden village walkways after dark.
Where to stay:
Staying close to the Sarawak Cultural Village is optimal, but maybe not in everyone's budget. With well scheduled shuttle services to and from the Sarawak Cultural Village and Kuching, you'll have plenty of options. If you book your accommodation early, you might even score a deal.
RWMF2015 was generously supported by the Ministry of Tourism and Culture Malaysia and Ministry of Tourism Sarawak and endorsed by Tourism Malaysia with Malaysia Airlines and Rip Curl Malaysia as partners.