Spending much of my time in Langkawi, I was initially drawn here by the beaches, rainforest and the simple 'island' lifestyle. It was easy to leave behind the bustle of a cosmopolitan lifestyle of San Francisco in exchange for new adventures in Southeast Asia, but I soon found out a few things were missing… one was an art 'scene'.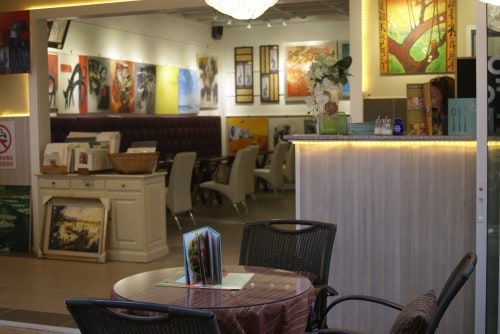 Weekly art openings and café's full of both aspiring and successful artists have always been a part of my adult life and the inspiring creativity that these people and places exuded was always a superb escape from the redundancy of my previous 9-5 life.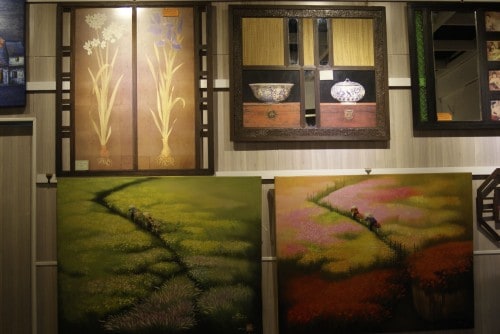 It was only recently that I finally popped into the newly refurbished Art Cafe in Kuah and a glimmer of hope for the creative future emerged . The original cafe has been around for almost eleven years, but the recent inspiring alterations have created a rather unique venue and the name suits it to a tee.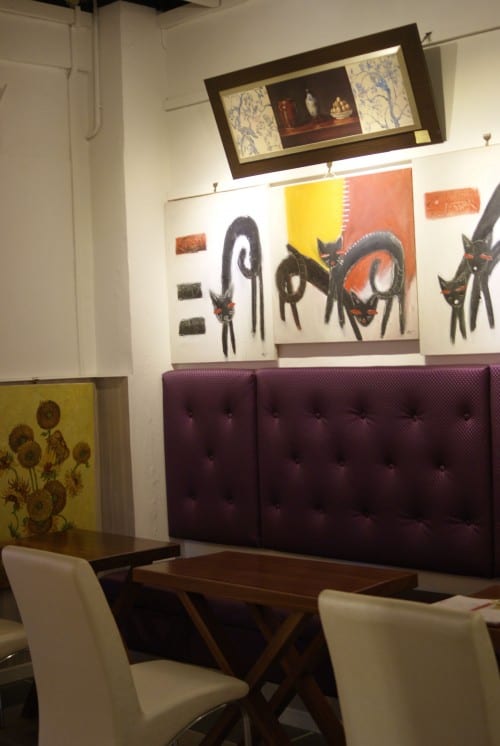 Not only in artistic décor but menu as well, in fact the menu is even a work of art! A picture book creation by owner Belinda Koh's own sister with clever graphic renditions of culinary delectables. Mouthwatering selections devised by Belinda and her staff through experimentation with local ingredients!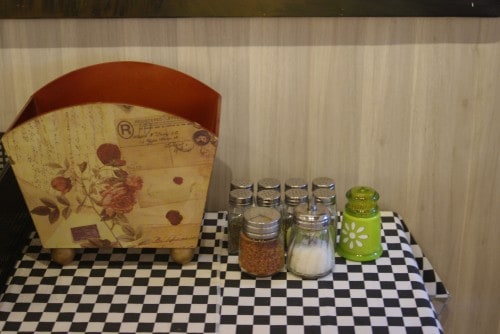 Belinda herself is a force to be reckoned with, from mother to Charity Club Board of Director, business woman, artist and culinary explorer, she does it all… and she does it well. I also found her quite easy to chat with, as she slipped me some of her latest tapas creations.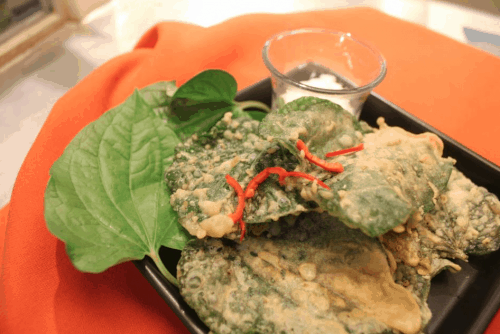 Not being much of a cook myself, it's nice to hear how her various culinary treats came to light. From those delicious Crispy Fried Pepper Leaves to her 'secret' recipe for Ginger Chicken. Her inventive soups and salads such as Koay Teow Bakso and 'Gado-Gado' Indonesian Mixed Salad with peanut sauce, all delicious and reasonable priced.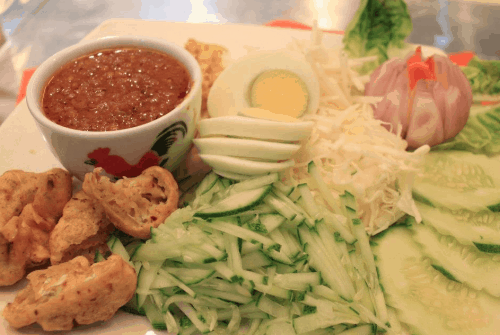 Art Cafe is a relaxing respite from the busy Langkawi Fair Mall, where it's located. And there's no rush to take your order or give you your bill, you're welcome to linger and simply reflect on the artistic atmosphere.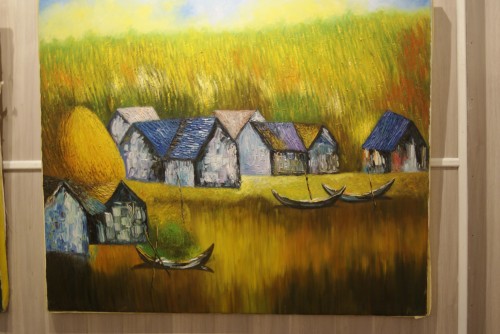 The well lit and displayed works of watercolor, acrylic and mixed media art pieces are by local Langkawi residential artists, such a Mooi and Mo Wei Quan. The works are unique and available for purchase. Other artists as well, are welcome to display their sell-able art at Belinda's artistic discretion, ensuring variety and balance. The essence of Art Cafe.
ART CAFE
7/29/16
New Location edit:
54 Pandak Mayah 5
Kuah, Langkawi
04 961 1986