It's not often that I am completely impressed by a restaurant, but Ban Duen Chay is the exception. Duen Chay Restaurant is absolutely amazing. Not only is the historic family home turned restaurant decorated with antiques and family heirlooms, the Thai-fusion food created at Duen Chay is stunningly beautiful. Delicious too!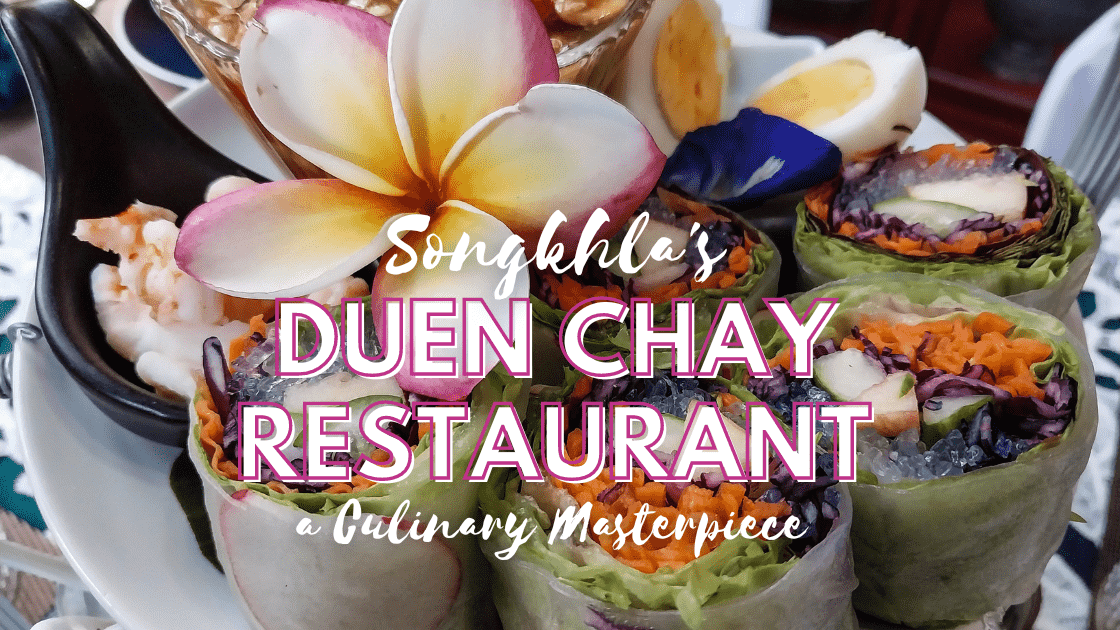 Tucked quietly on a side alley in Songkhla Old Town, this 'hidden gem' is quite literally hidden behind a massive exterior wall.  The more precise location is Soi Nong Chik (alley), a slender 3 block alley that is sandwiched between Thanon Nakhonnai (street) and Thanon Nang Ngam previously named the road of nine rooms, just off of Thanon Raman.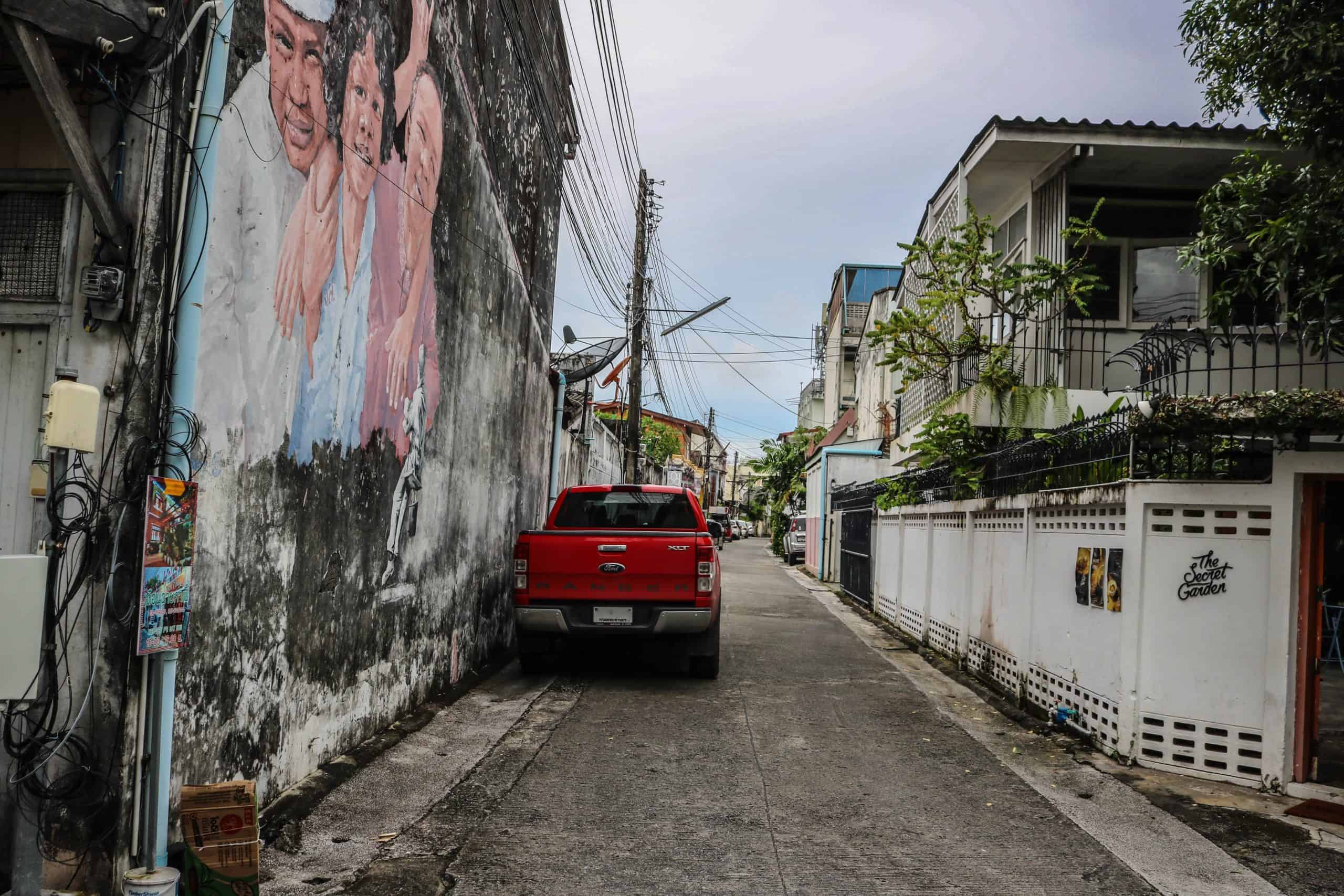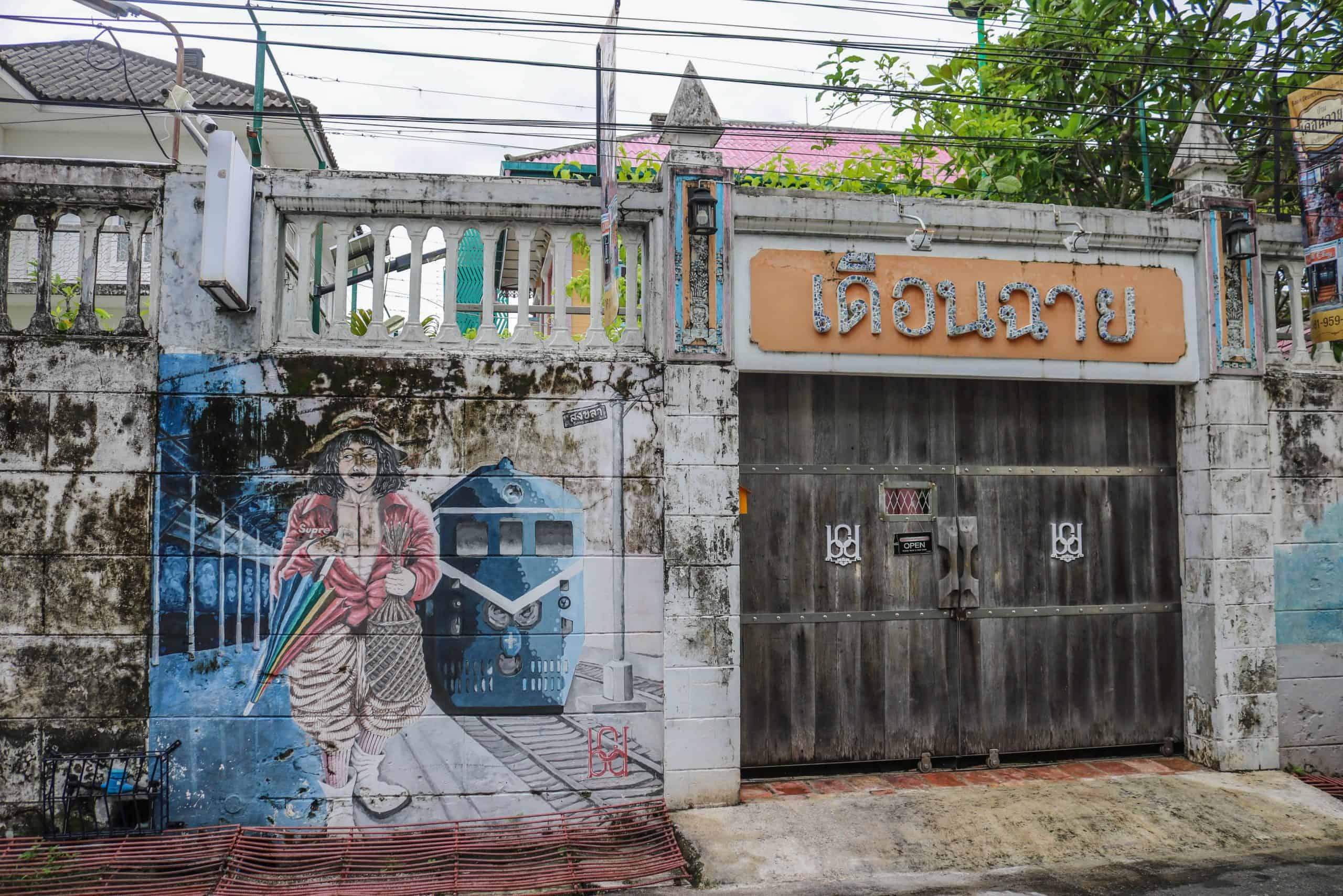 From the looks of the present street layout, one can imagine that once upon a time the alleyway might have been bricked with limited access to the entranceways of the adjacent grandeur homes and mansions. Many of the older buildings in the area are referred to in the Asian architecture world as 'Late Straits Eclectic Style'; design concepts popular from the 1910s to 1940s. The style is heavily influenced by colonial architects who were prominent in Malaya around the time of the Anglo-Siamese Treaty of 1909.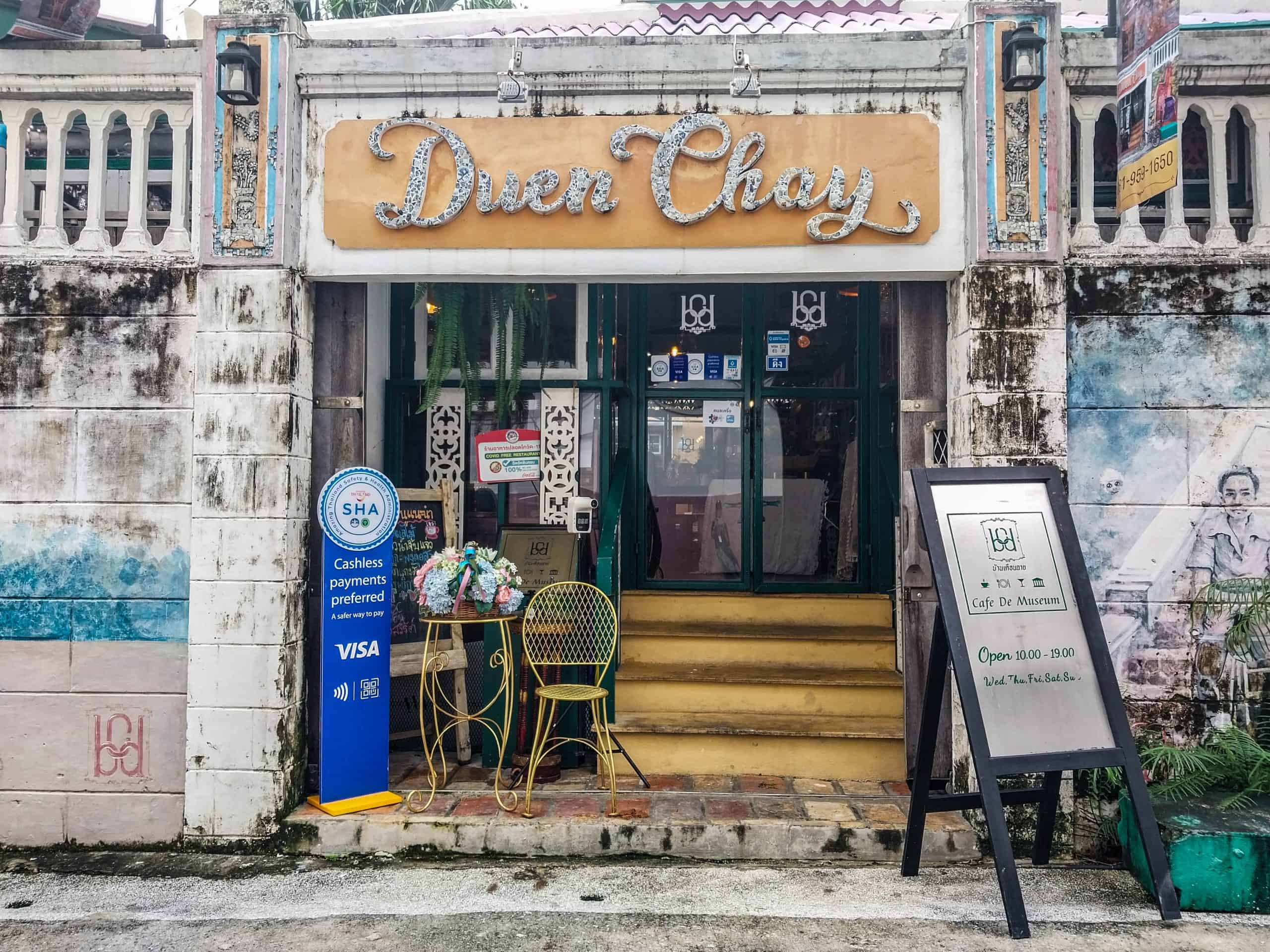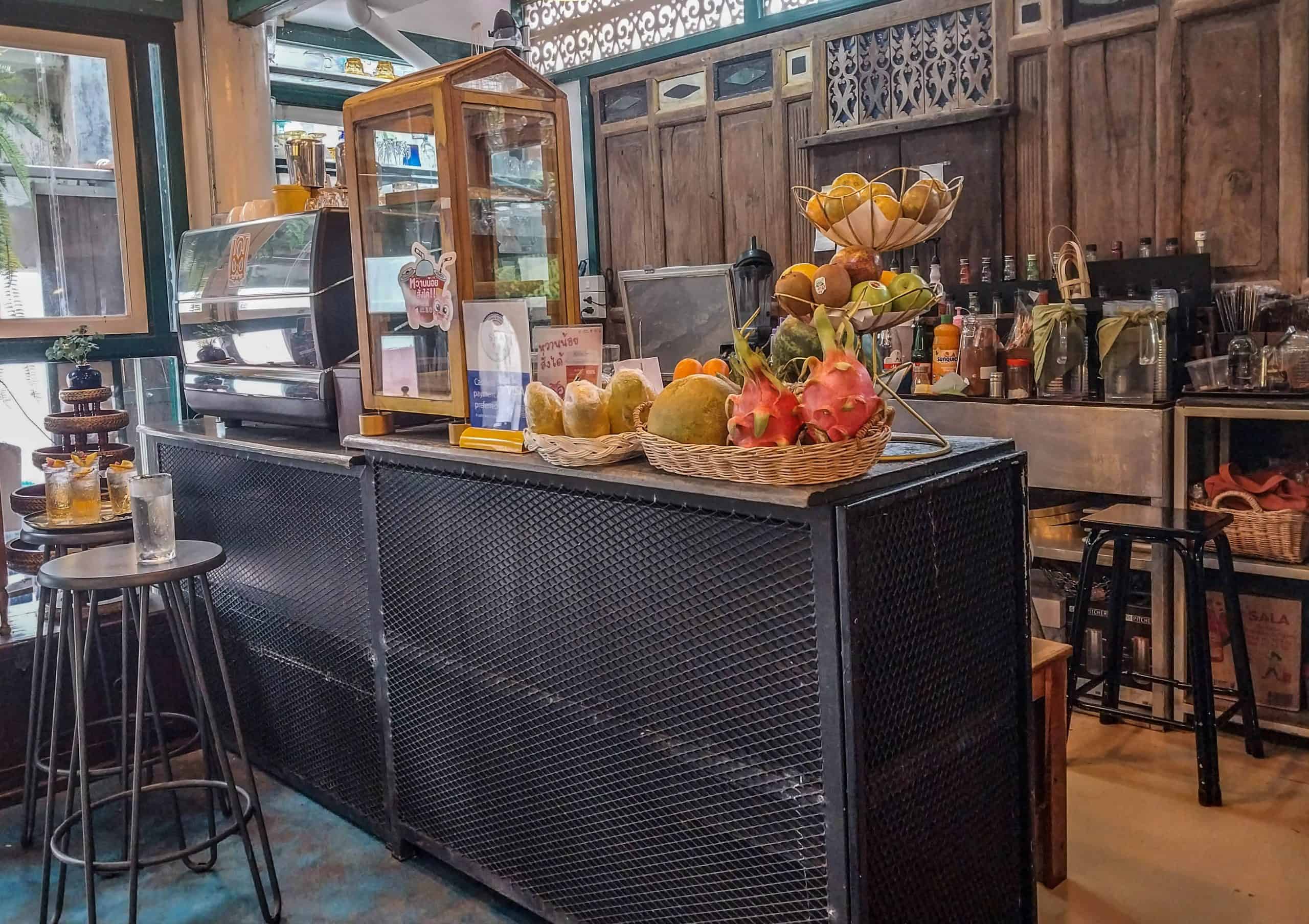 It's difficult to say how much remodeling Duen Chay Restaurant has endured over the years, but its modern-day restaurant incarnation works well within its little alley nook without defying its historic Songkhla roots.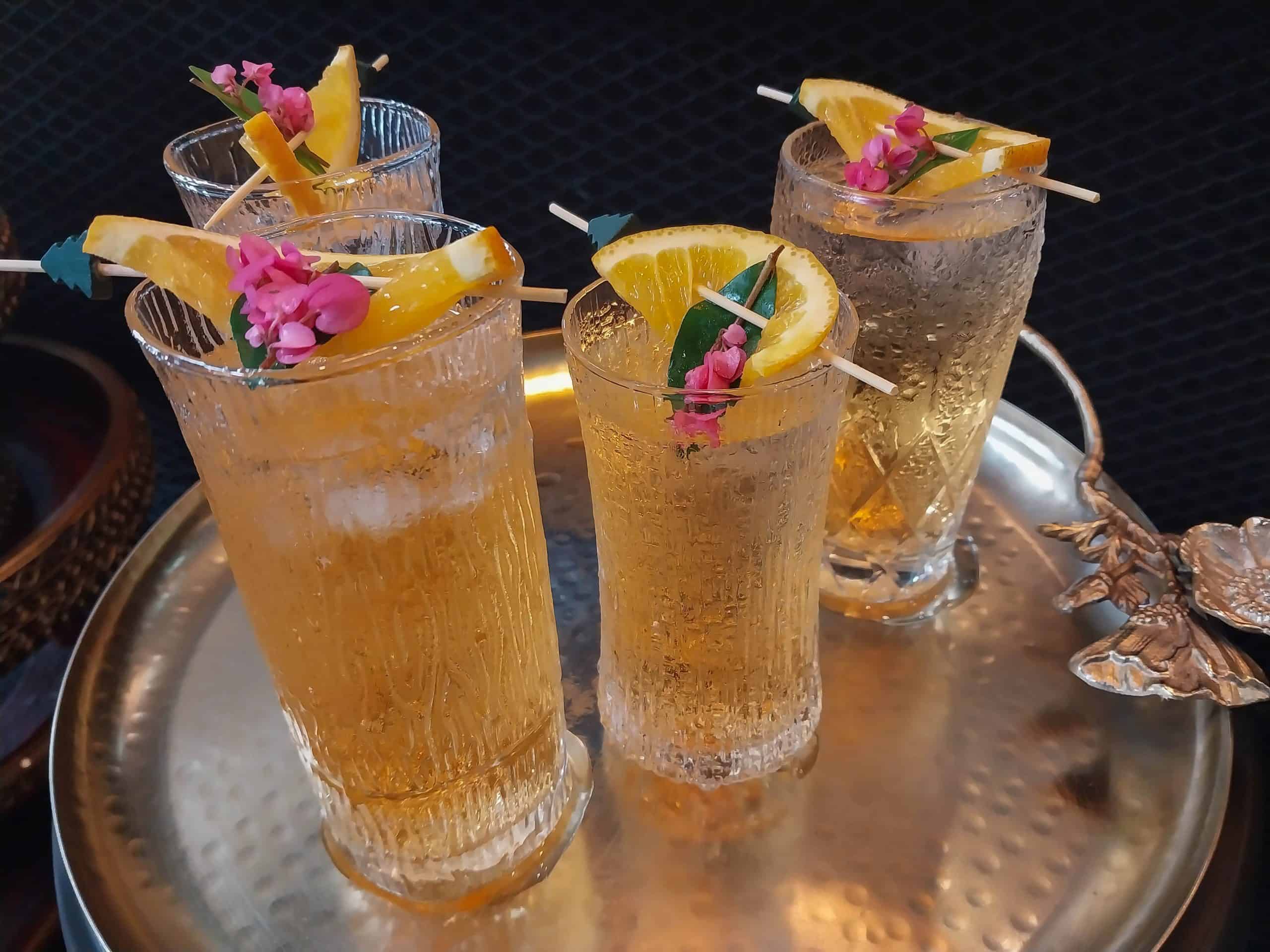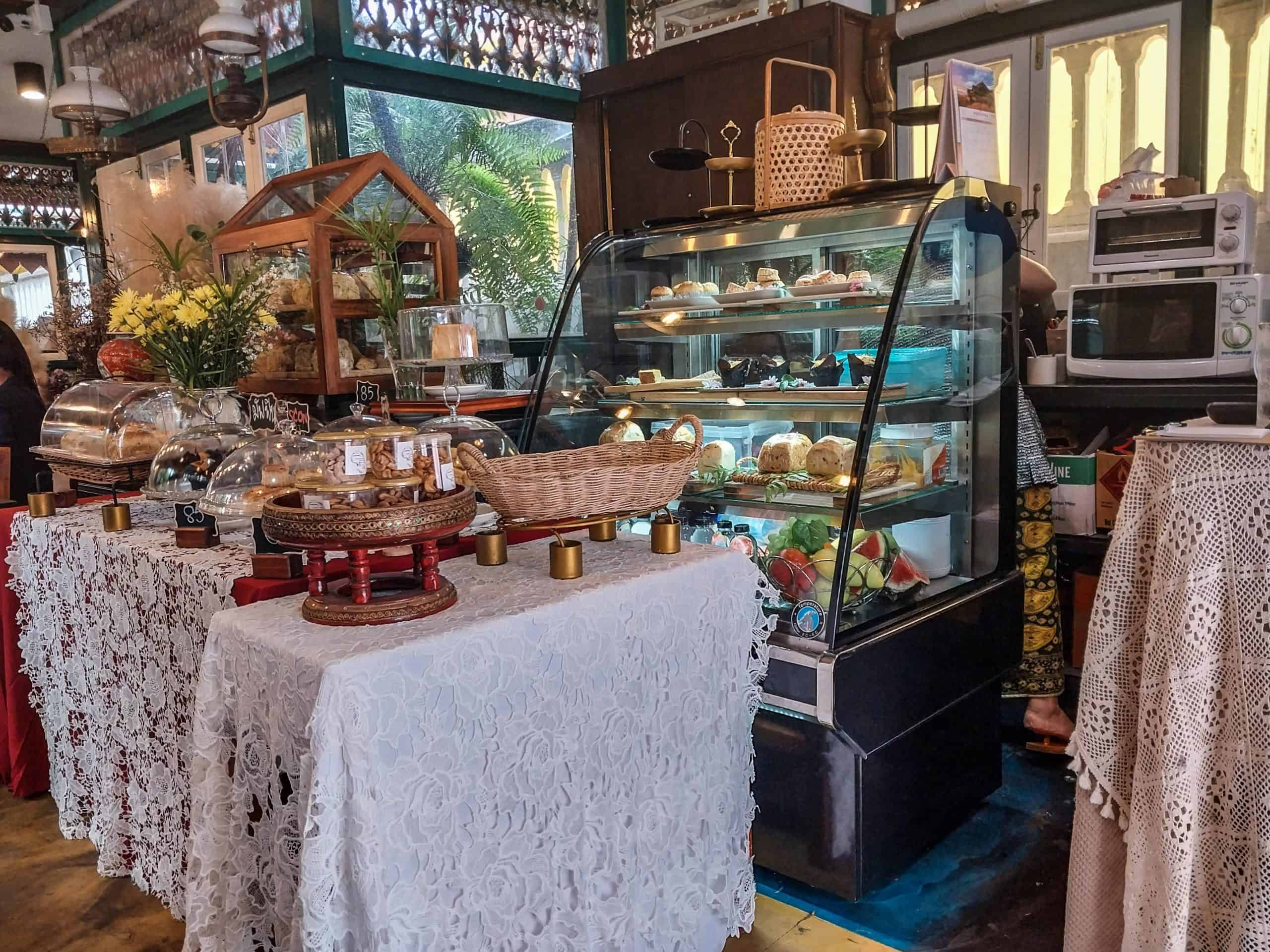 Duen Chay is a coffee shop, bakery, restaurant and museum all rolled into one. At the front entry, the aroma of coffee and fresh baked bread wafts through the air as it is serves as an intimate coffee shop and café. The array of mouthwatering breads and pastries on display are a testament to the owner's passion for baking.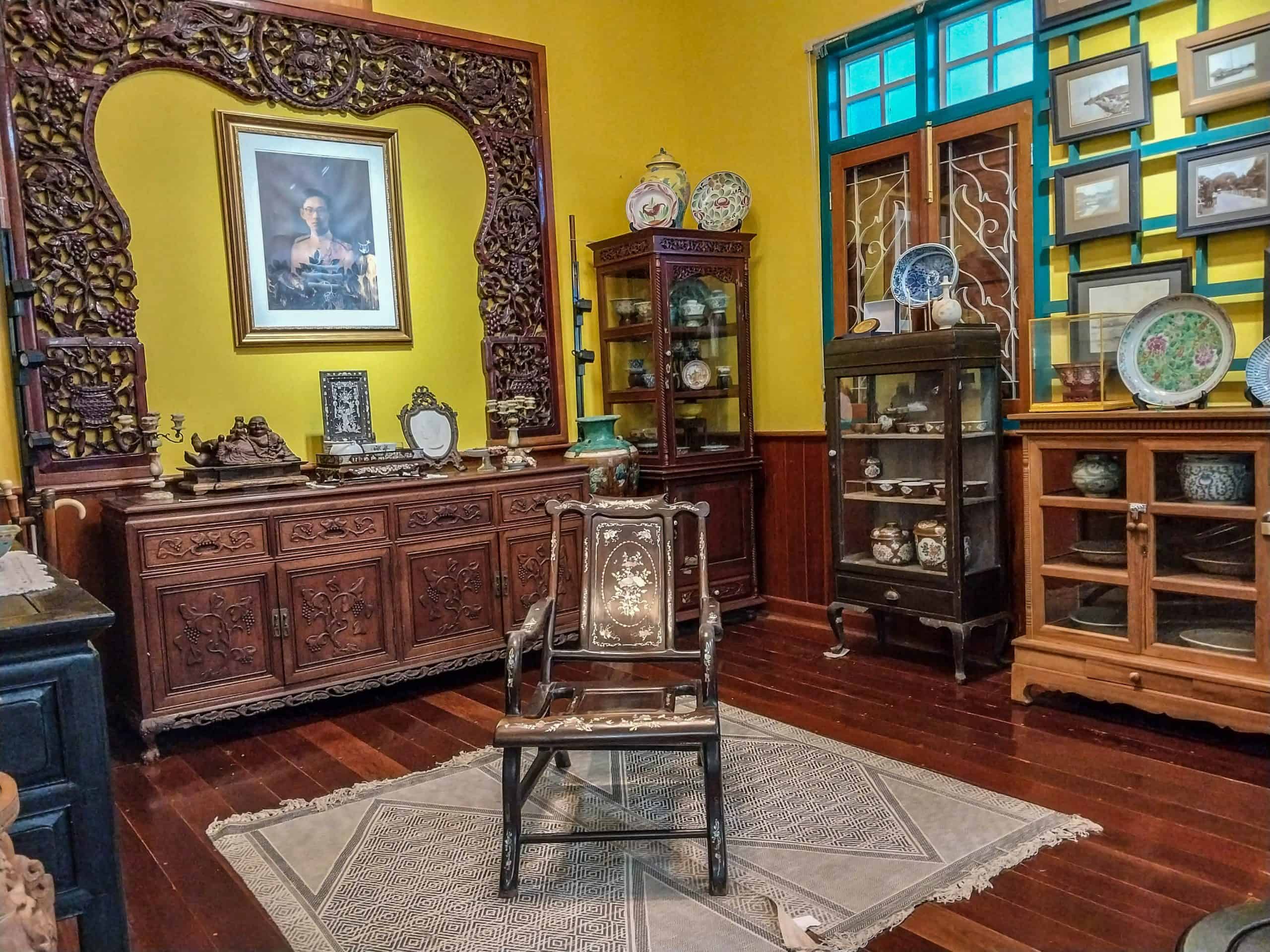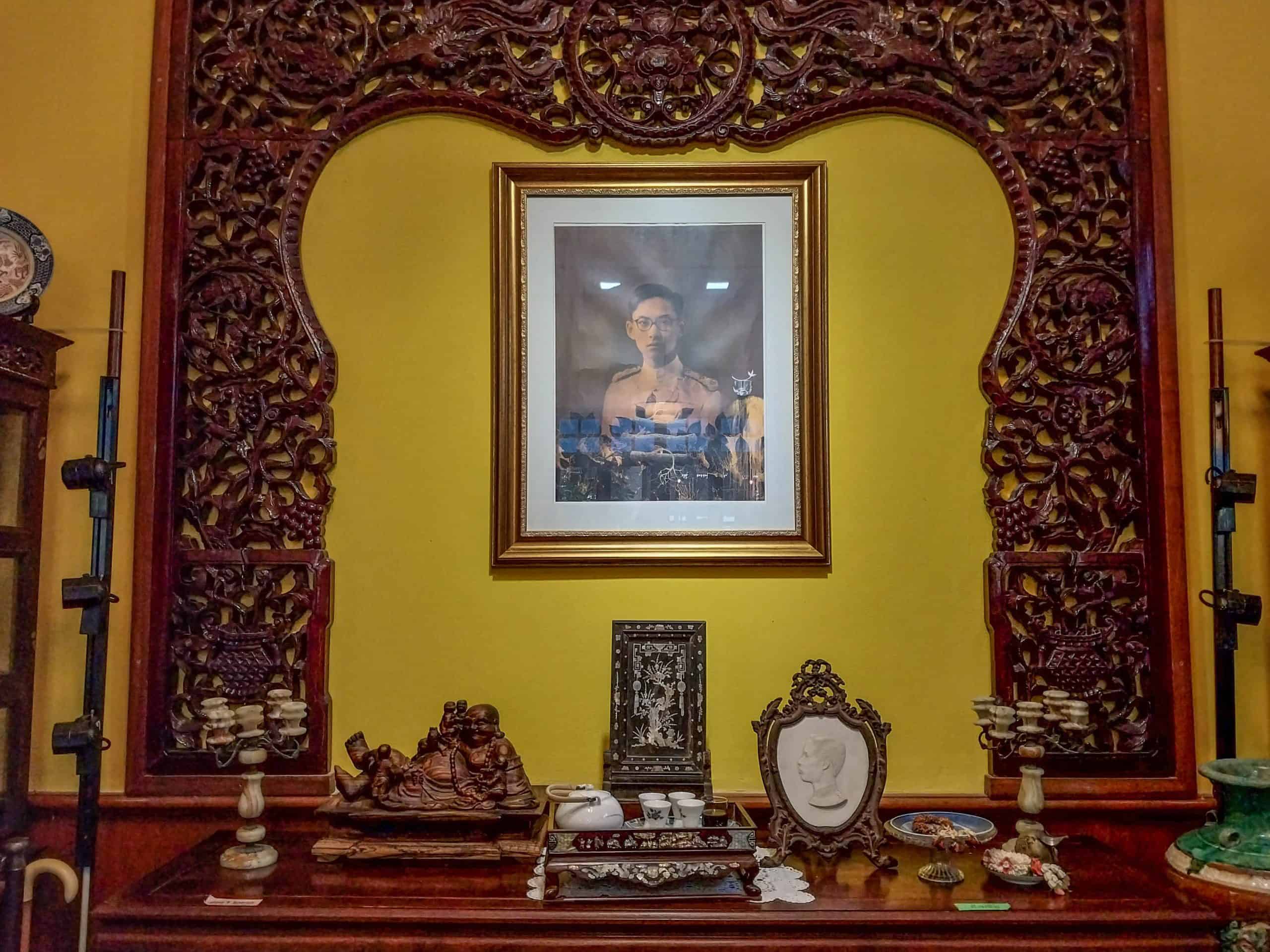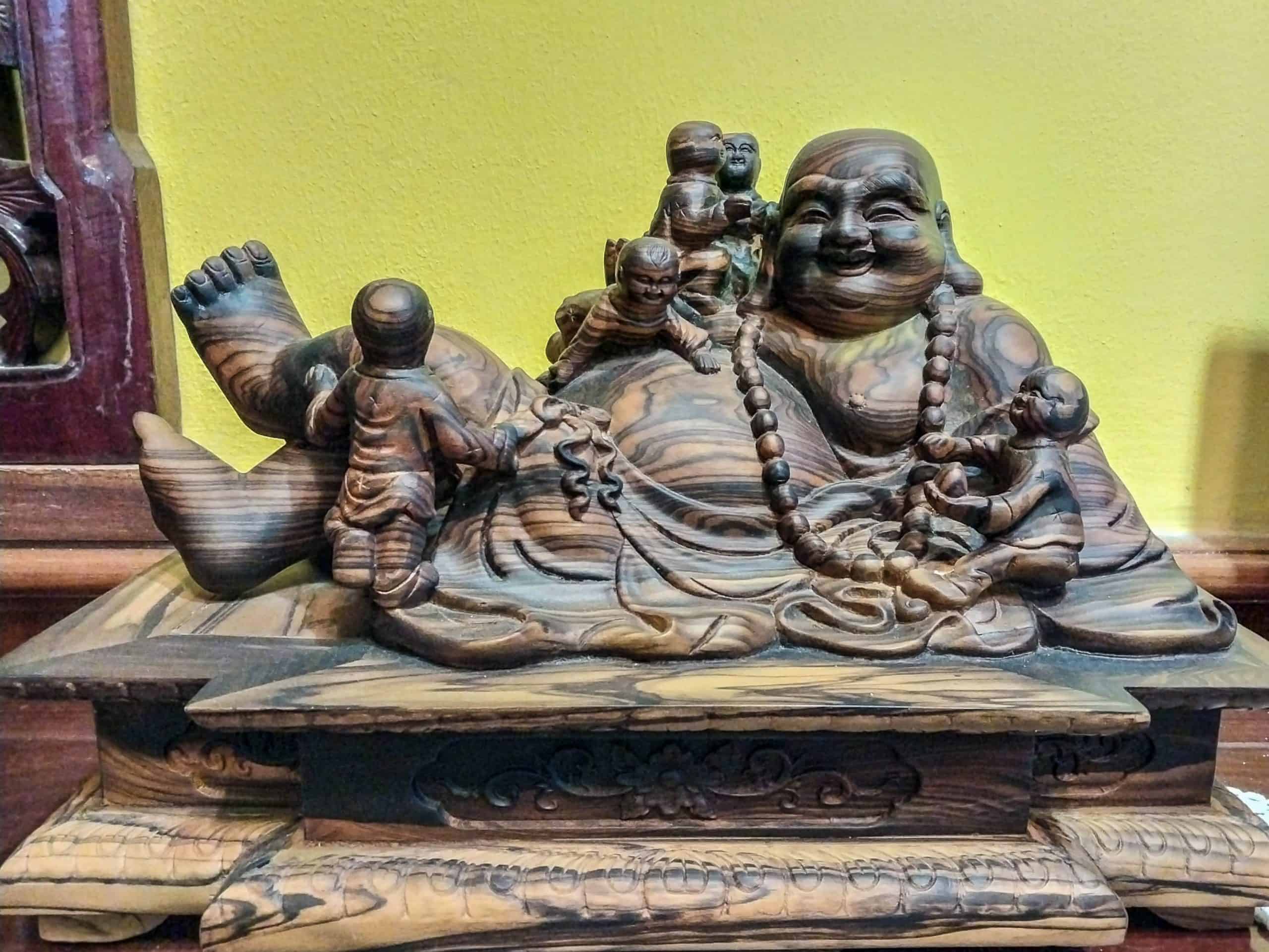 Once past the enticing display cases the back entry leads into the garden dining area and into a second section of the house reserved for more private dining. The interior is tastefully filled with old photos, paintings, collectables and antique furniture.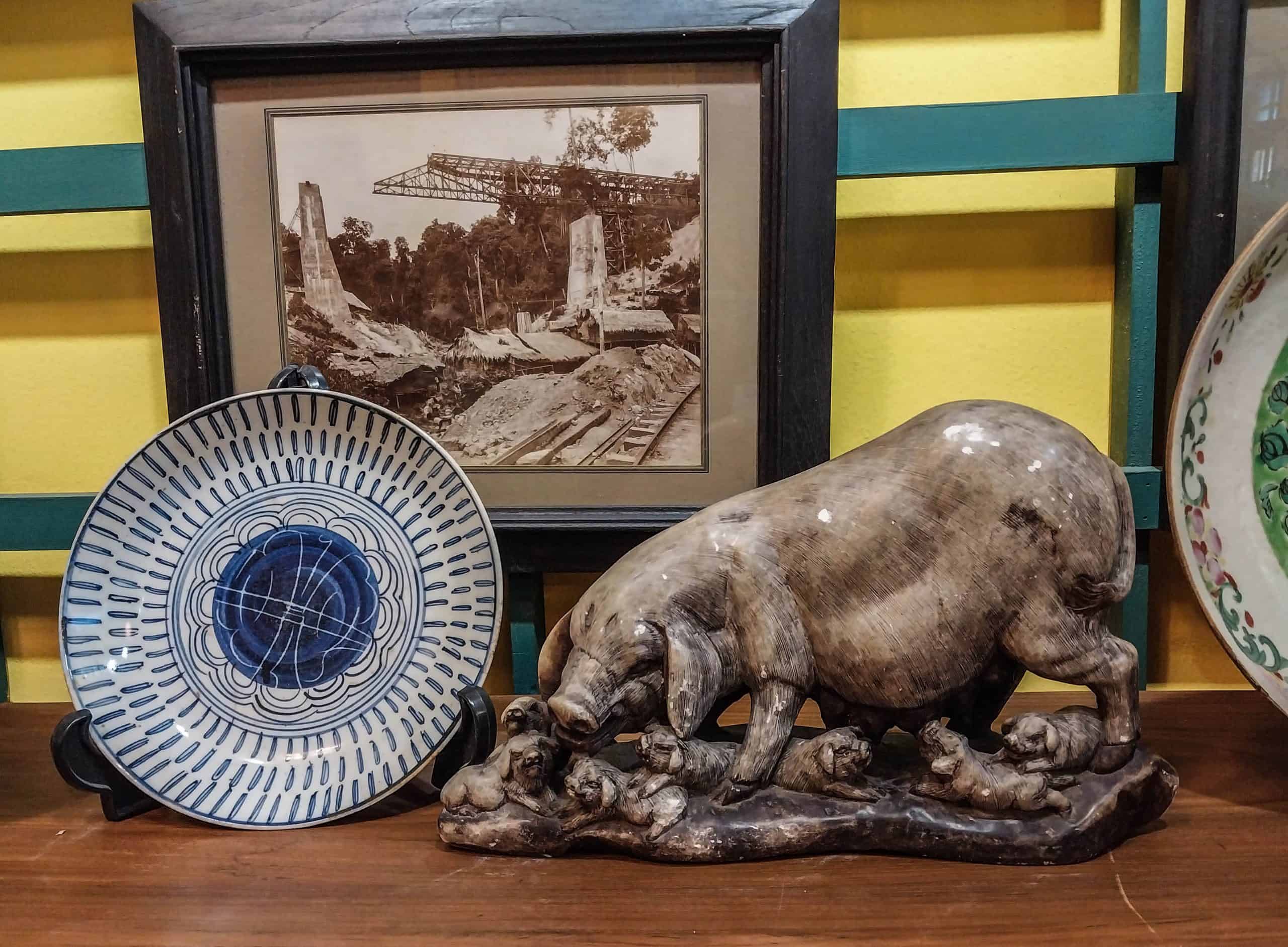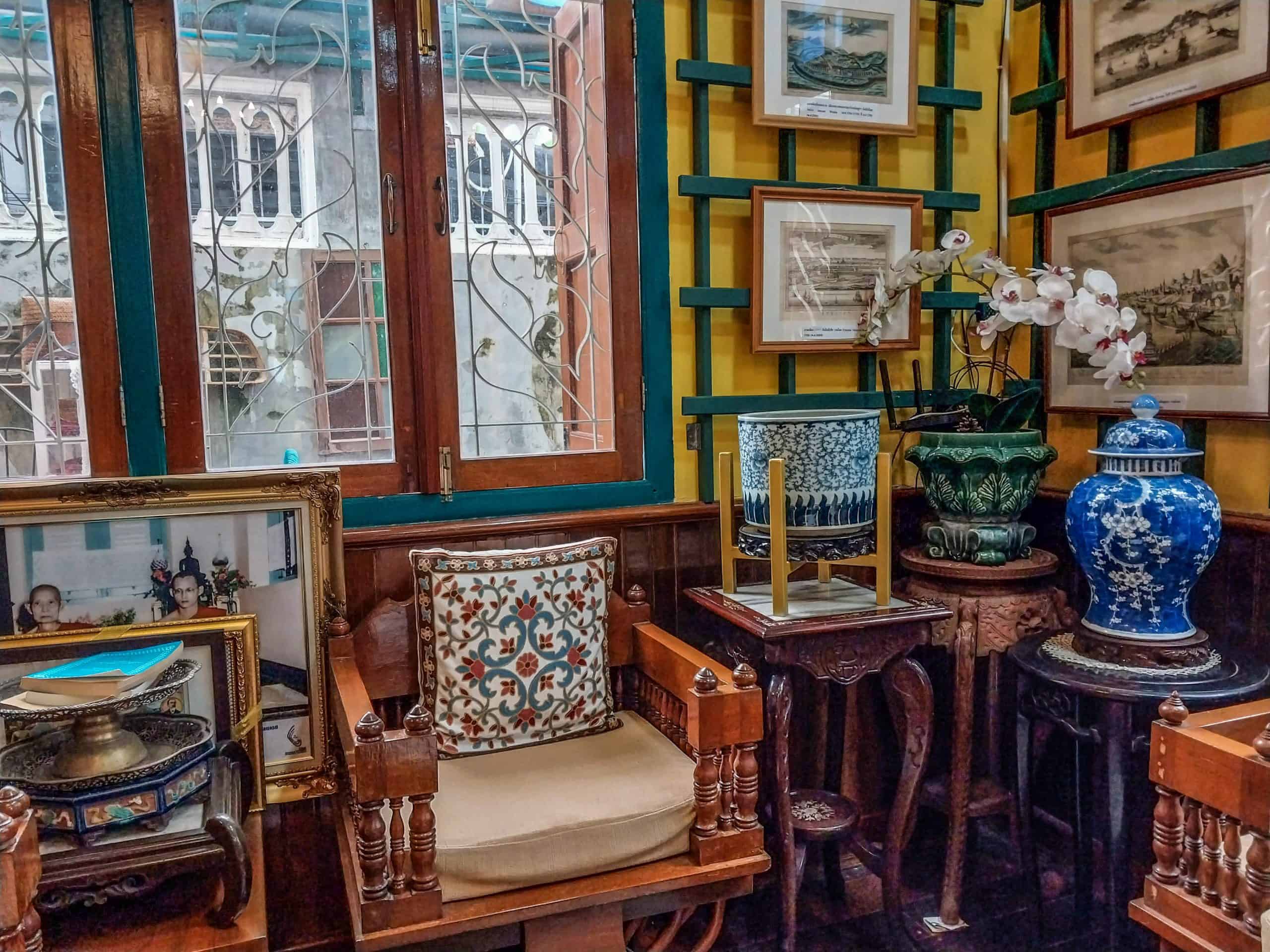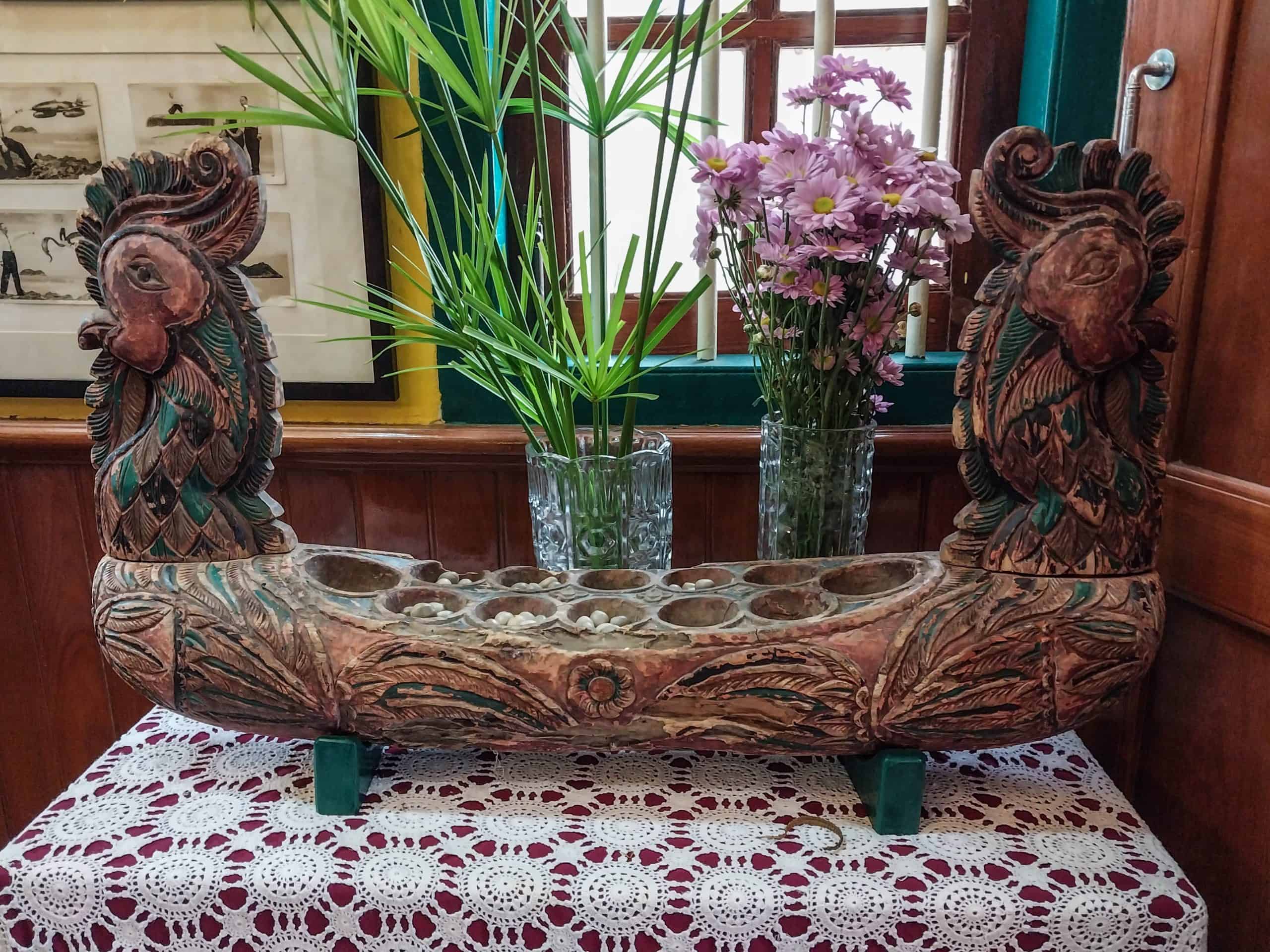 The faint scent of tropical flowers adding a touch of the present to the restaurants visual time machine. With the private dining area acting as a stage for the pageantry of cuisine to be served. Since I was dining with a group my personal dining experience allowed me to try many dishes. Dishes that were almost too beautiful to disturb, but too tantalizing not to.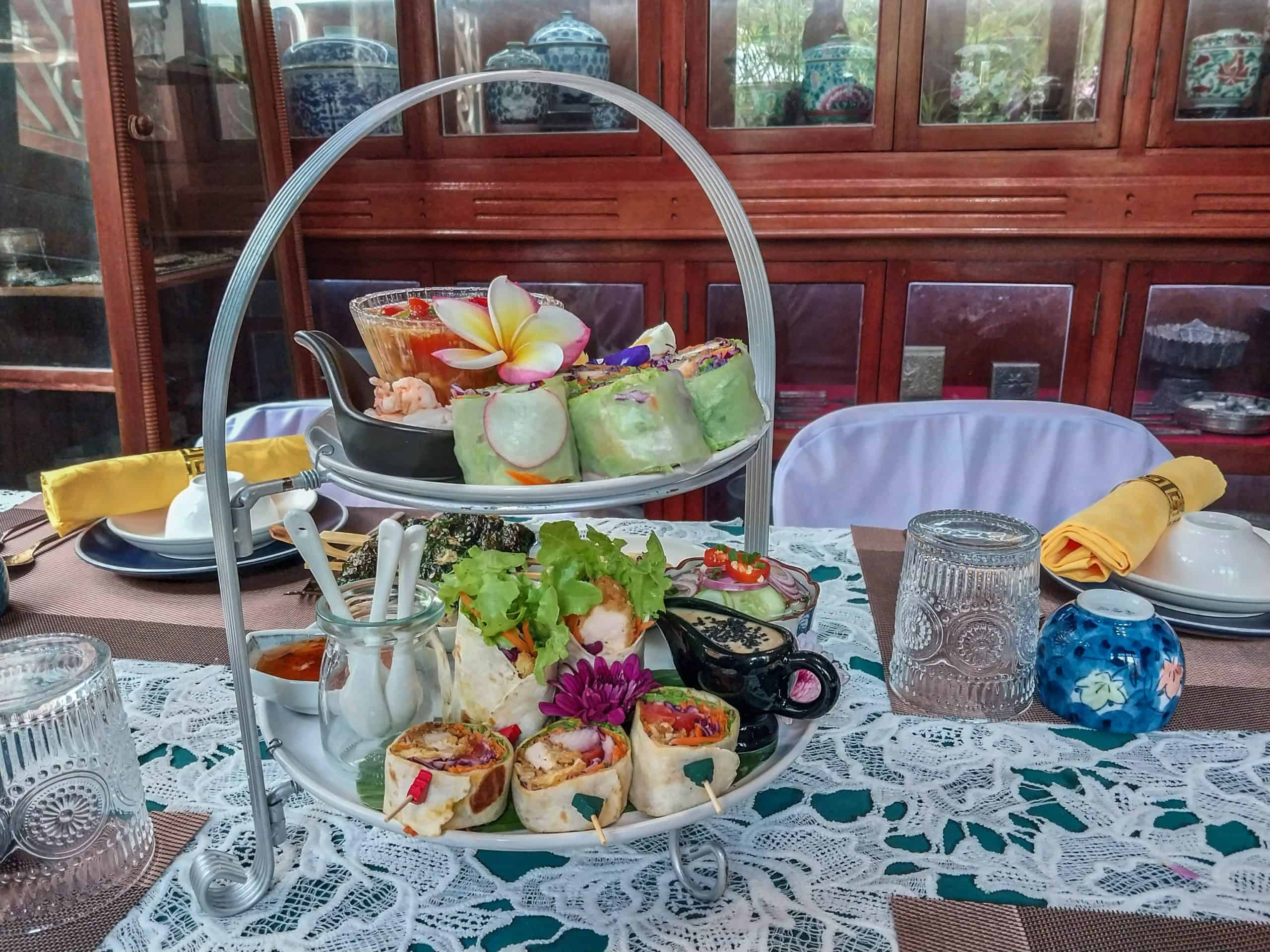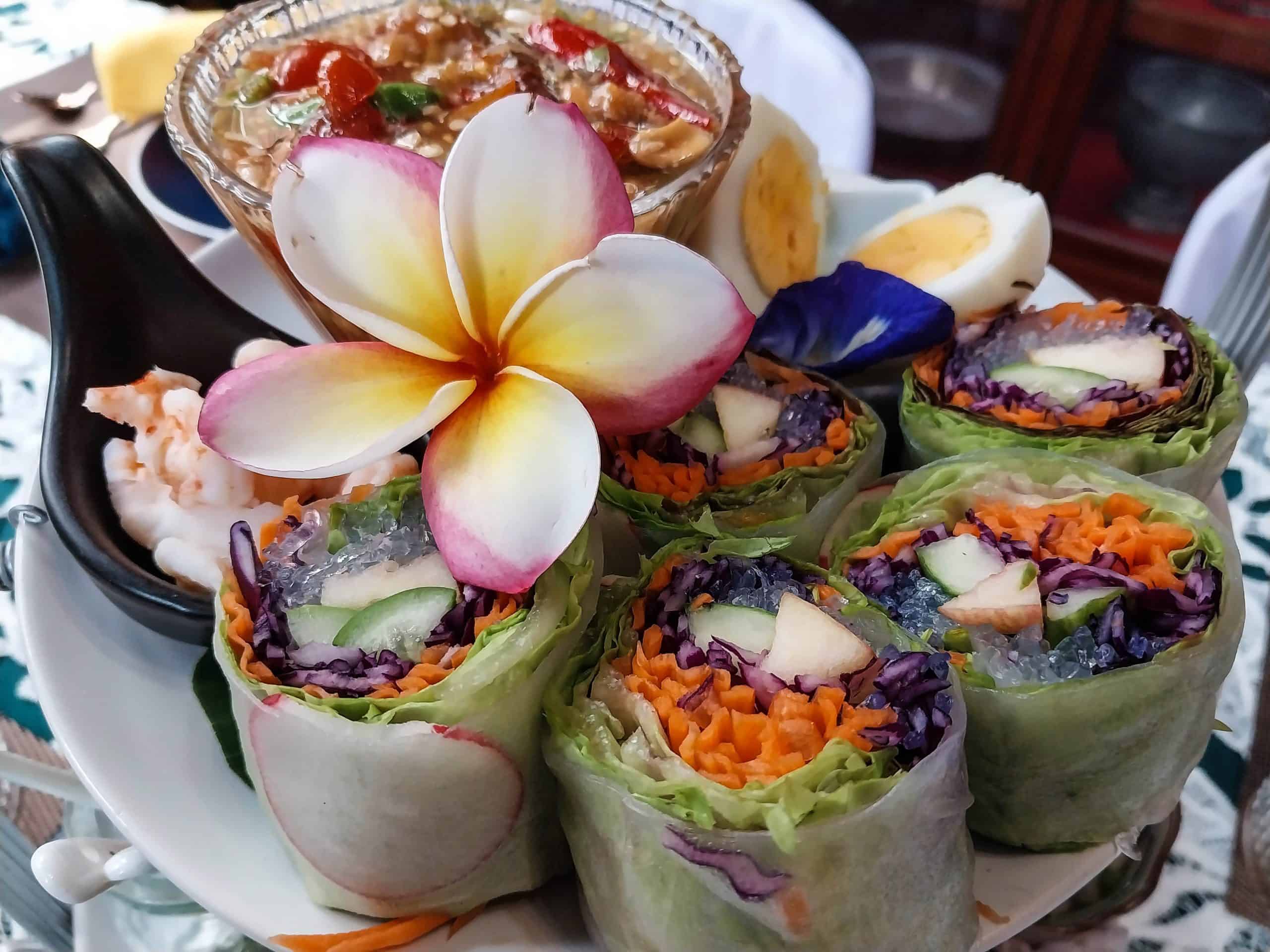 BBQ Prawns, Crispy Fried Chicken, Spring Rolls, Tom Yam Soup and more, all made to perfection with a creative twist on flavors and presentation. The ingredients all super fresh, flavorful, and aromatic.  My expectations of Thai food flavors have now been enhanced by the memory of my luncheon at Ban Duen Chay. They definitely raised the bar in my humble food hunting stratosphere. These folks are culinary experts.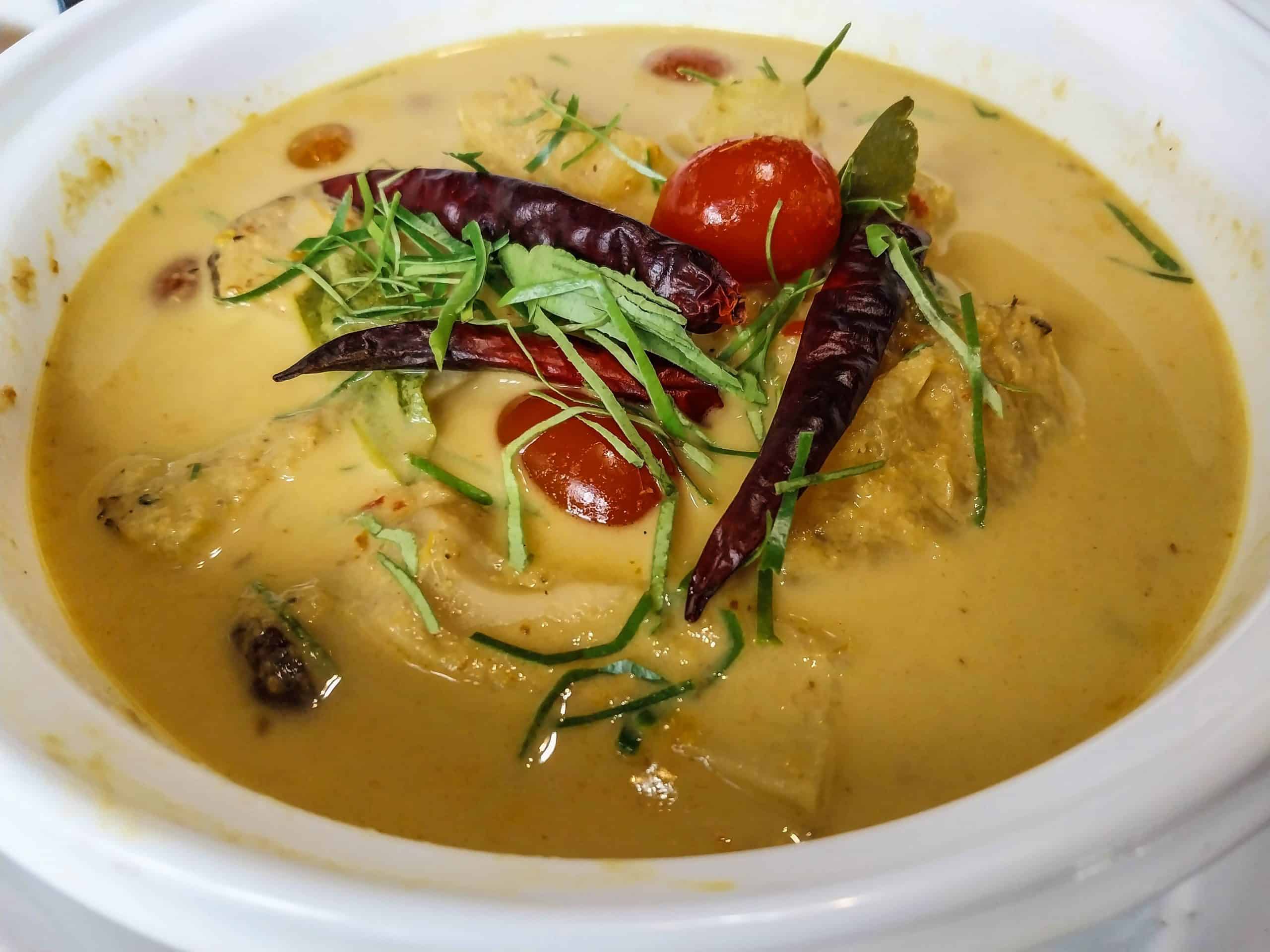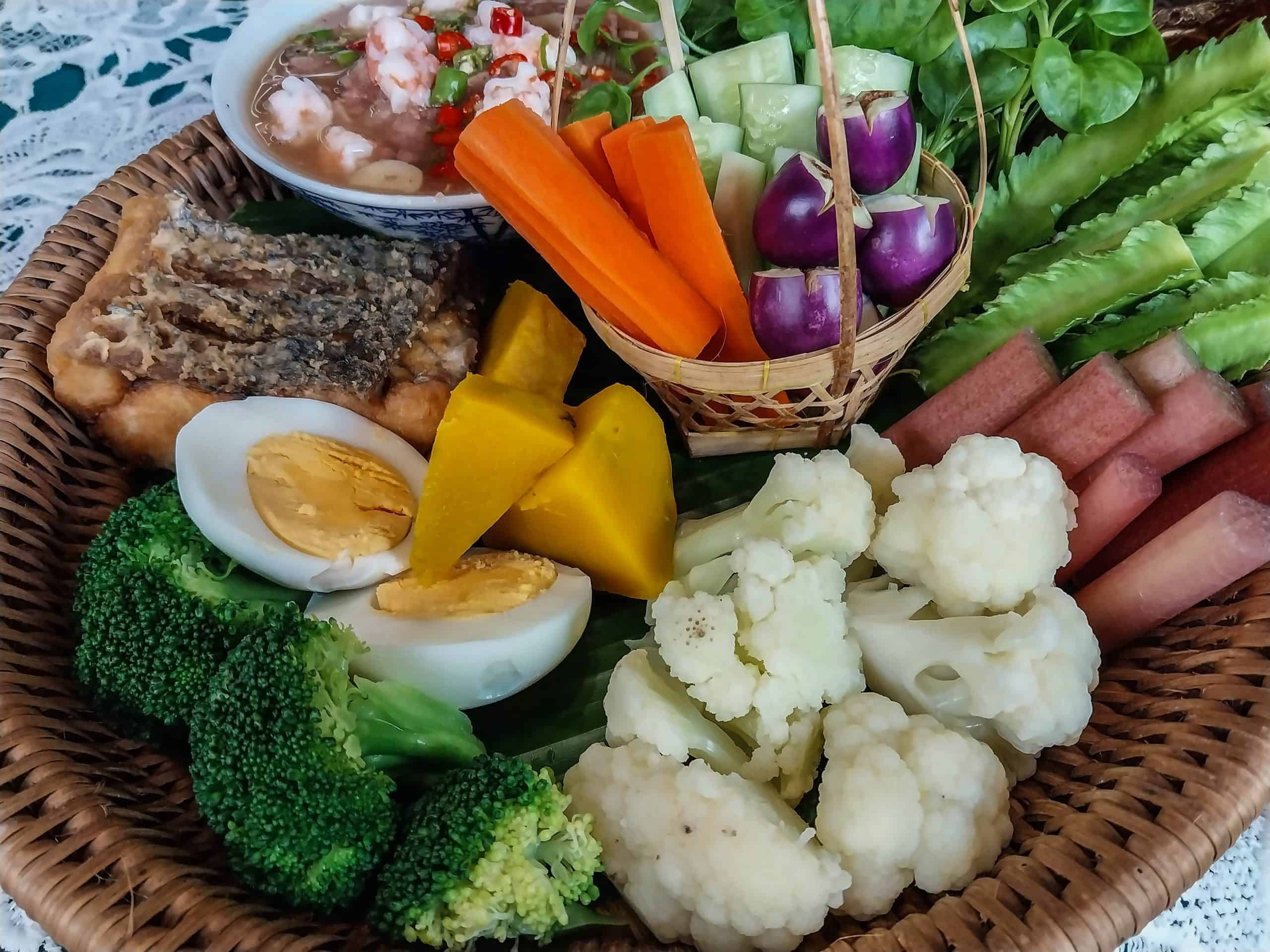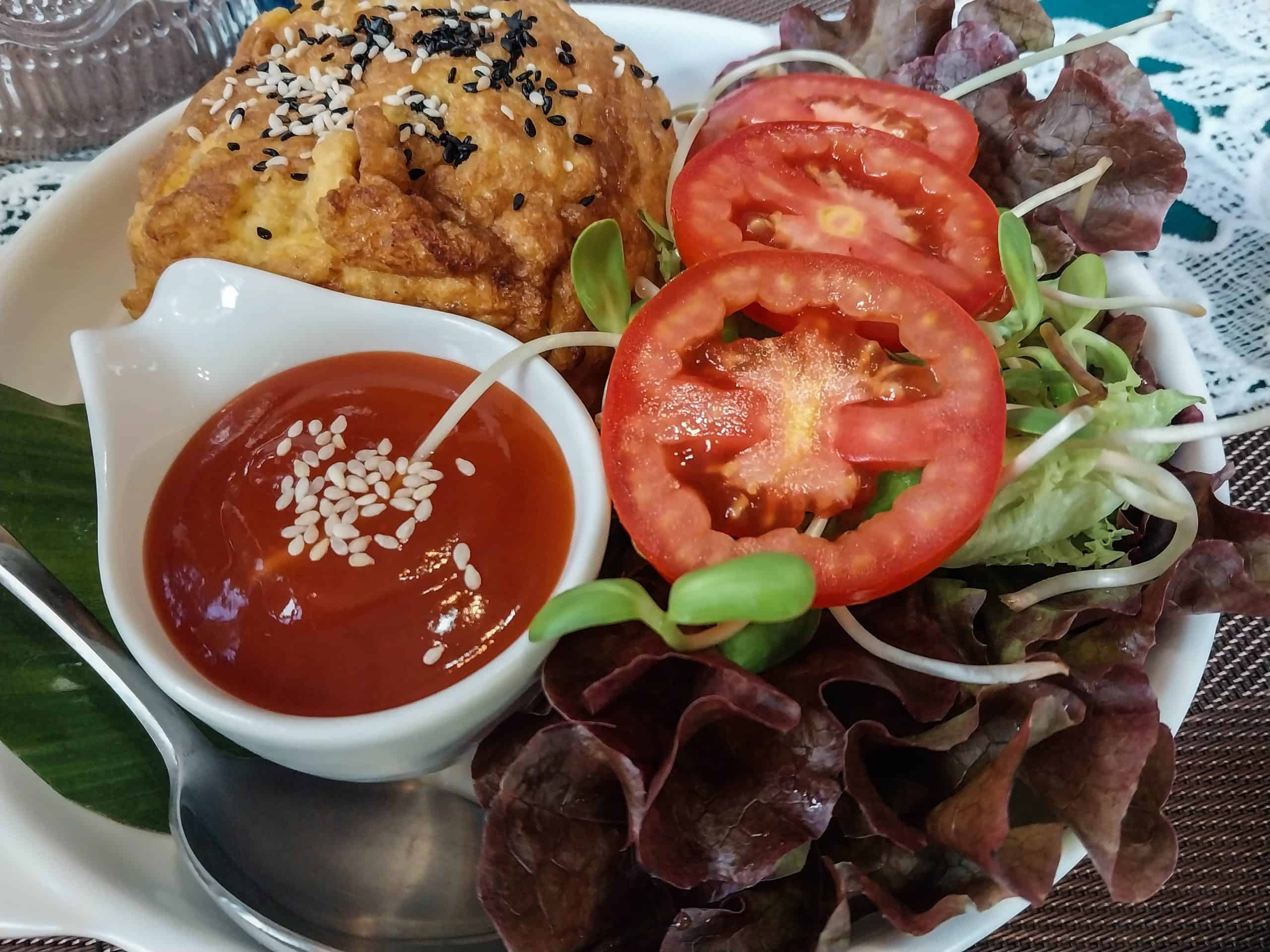 But there is even more to this one-of-a-kind Thai-fusion restaurant than just their culinary works of art and fascinatingly, eclectic interior; they also have history to add some extra spice to the mix. Ban Duen Chay was built in the early 1900s, before World War 2. Ban (spelled also baan and bahn) means house and is loosely refers to as a house or homebased business.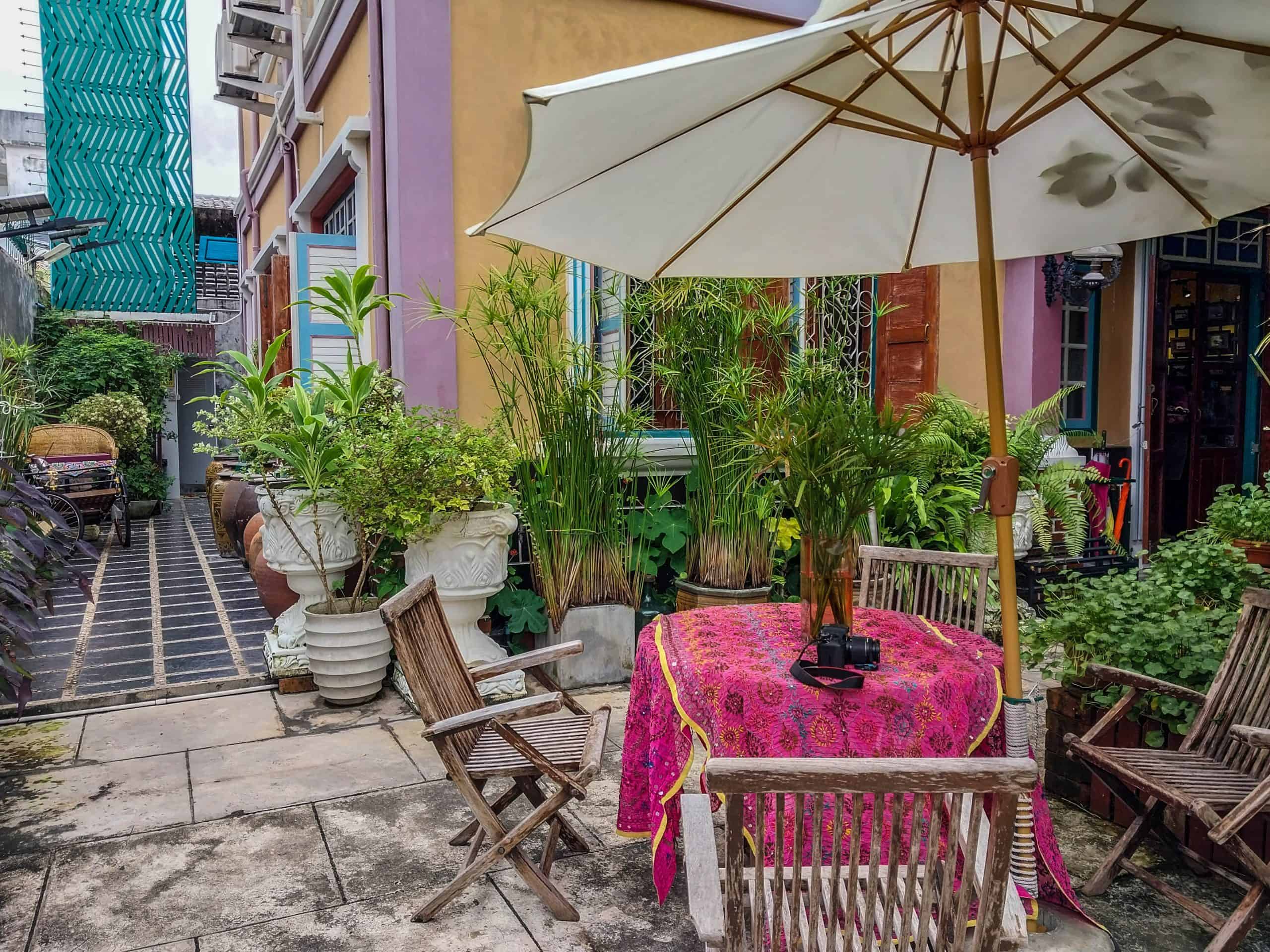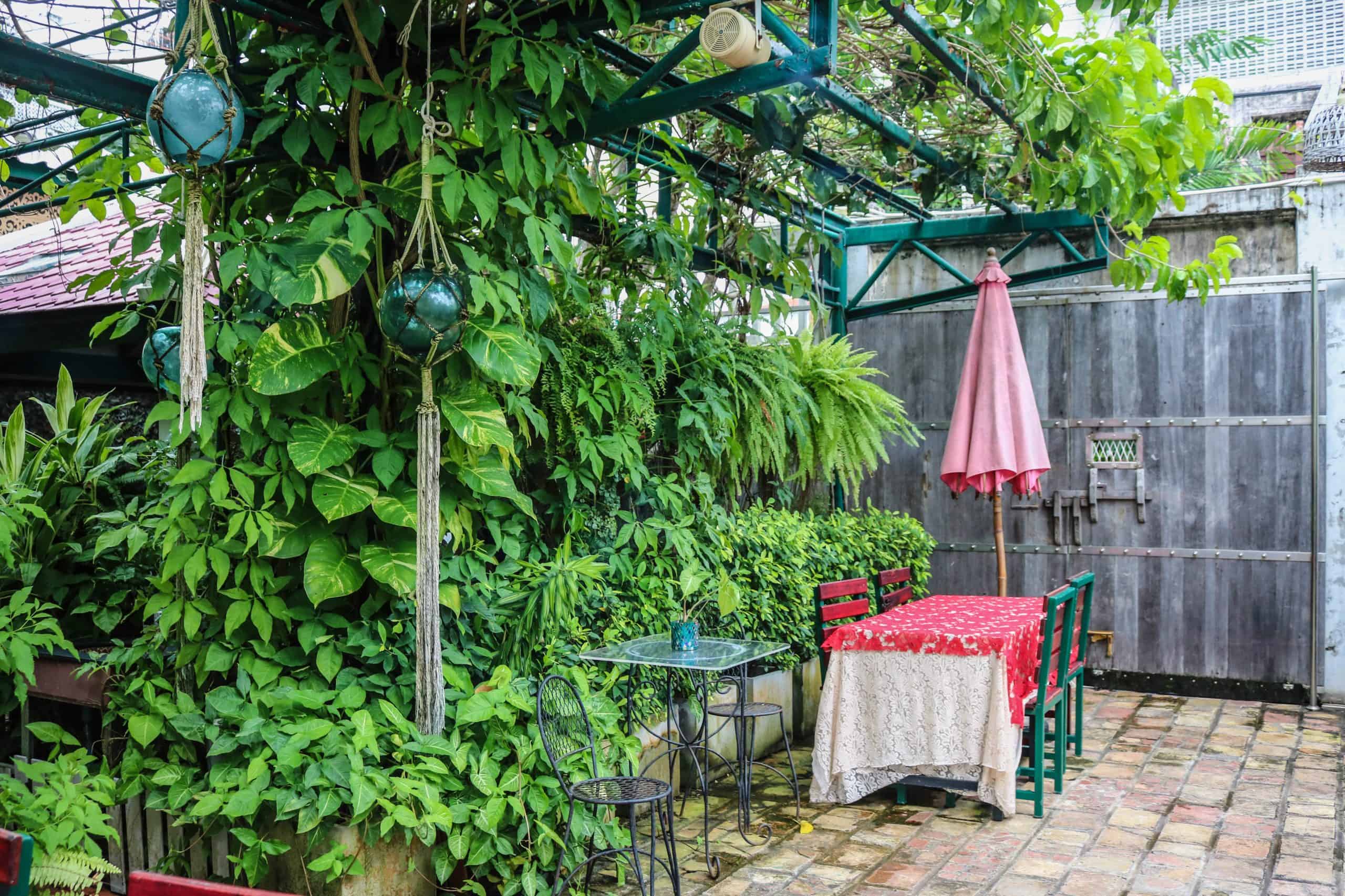 The grand house is said to have been originally owned by Khunying Poonsuk Patanradnikon, advisor to the royal family, long ago. It was also designed by a Penang based architect, who obviously embraced the popular architectural elements of Georgetown and brought them to Songkhla.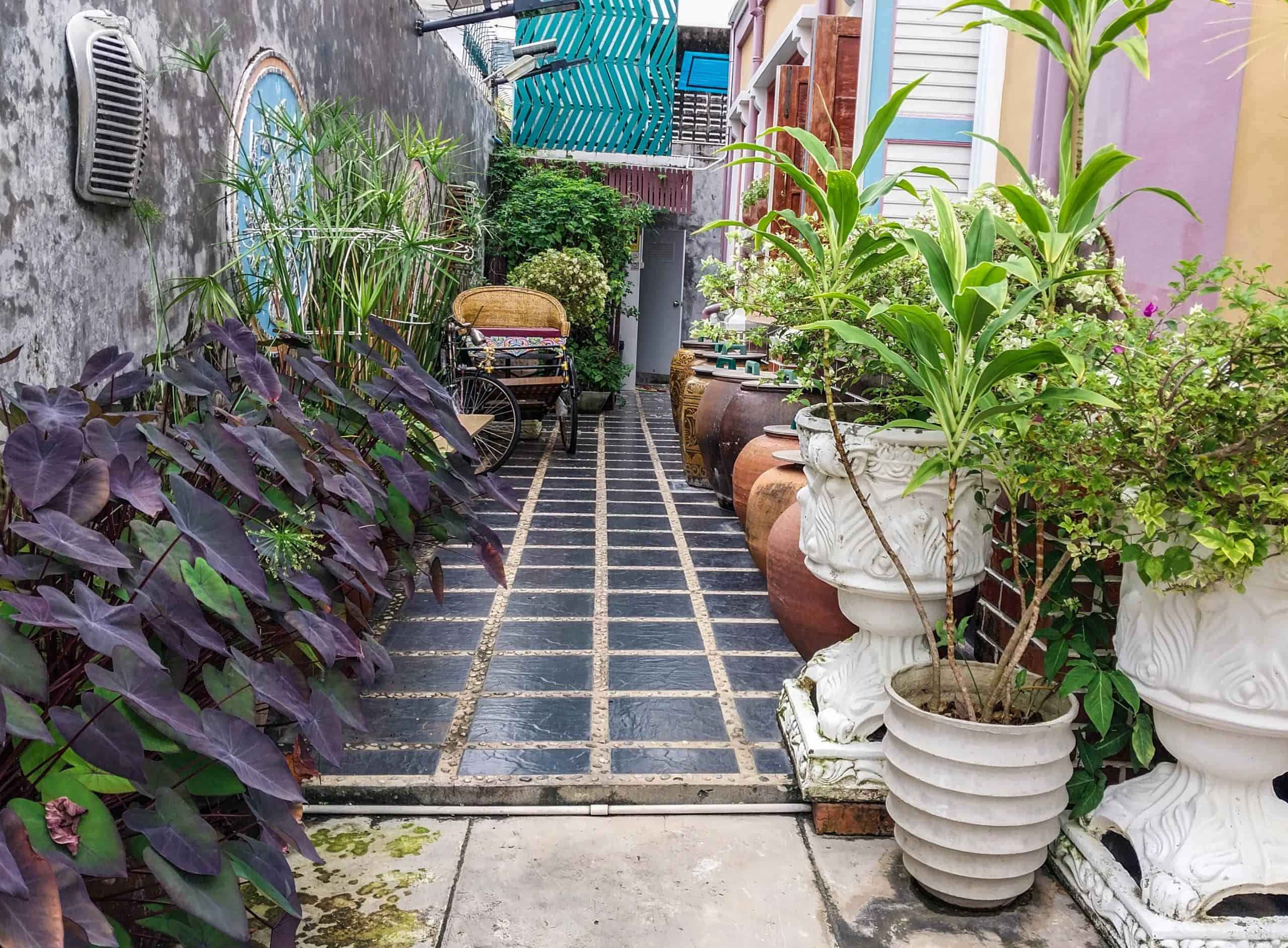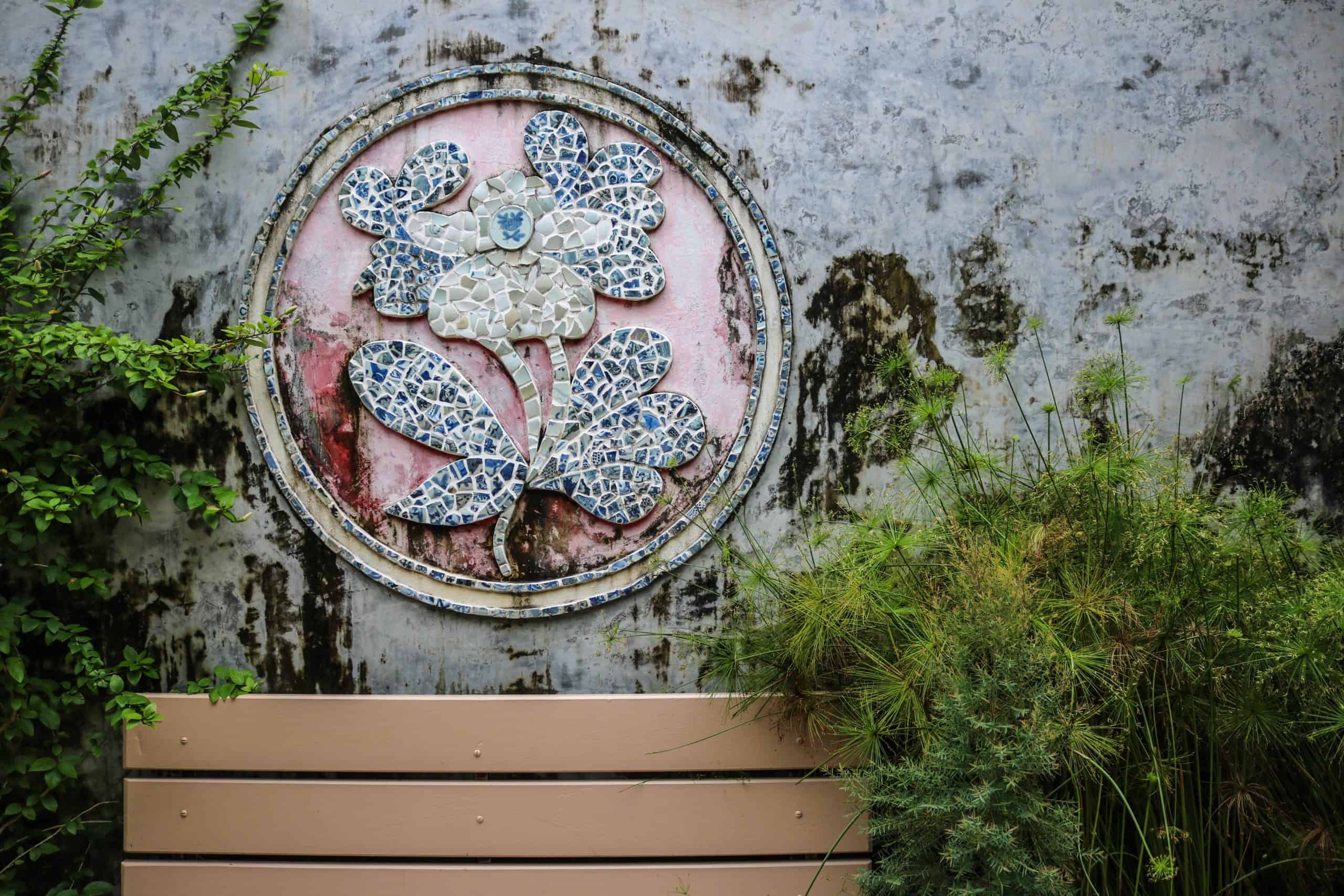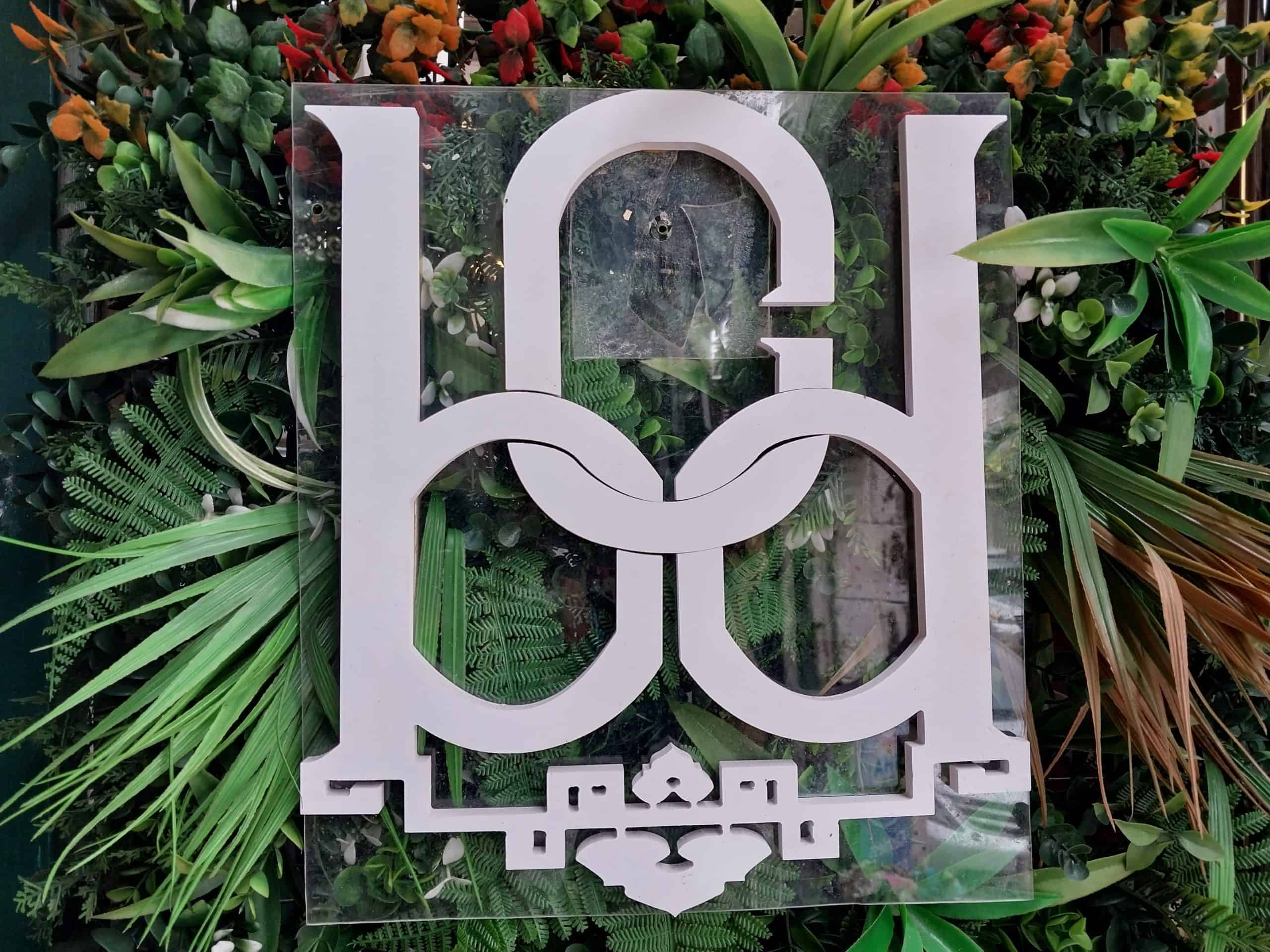 Standing the test of time (including surviving World War 2), the house at 23 Nong Chik Alley has changed hands a few times over the years, but ten years ago it became the pride and joy of Khun Wutthichai and Jintana Thammapalo. Seven years later, Duen Chay Restaurant-Museum was born. The décor an eclectic gallery of Wutthichai's antique collection and family heirlooms, as well as a restaurant serving Thammapalo's, beautifully created Thai-fusion dishes and baked goods. Songkhla's Ban Duen Chay Restaurant has truly become a not-to-be-missed culinary masterpiece.
Ban Duen Chay Restaurant
23 Soi Nong Chik (Alley)
Songkhla Old Town, Thailand
Tel: 0819591650
Open: Wednesday thru Sunday
10:00am until 7:00pm