Drop into any township in Peninsular Malaysia and you will inevitably come across a building or landmark older than the country of Malaysia itself. Historic treasures often tucked away as the development of the new independent Malaysia rolled forward. The town of Klang (officially the Royal Town of Klang) is one such township. Located, just outside of Kuala Lumpur, in the State of Selangor, Klang was originally the capitol of the state before it passed the official government torch to Shah Alam. But once a capitol city, always a capitol city when it comes to historic trails and unique Klang sightseeing options. The Royal Town of Klang is a well-preserved slice of Malaysian history and an interesting day trip for anyone visiting the Kuala Lumpur area.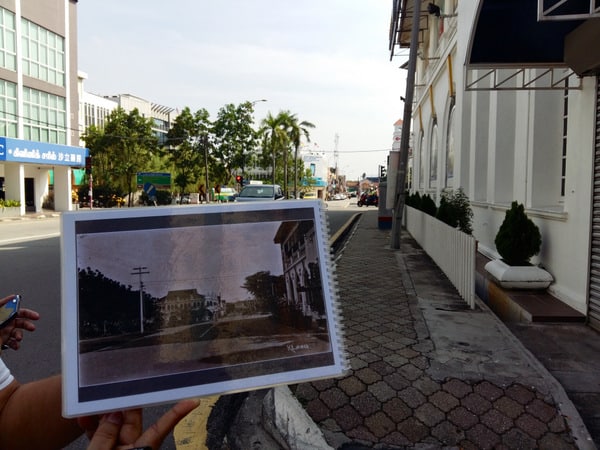 My recent participation in the Royal Klang Heritage Walk was a real eye opener to the uniqueness of Klang sightseeing options. Whether you take a guided tour (which I highly recommend) or explore the city on your own, here are 10 unique Klang sightseeing hotspots worth checking out.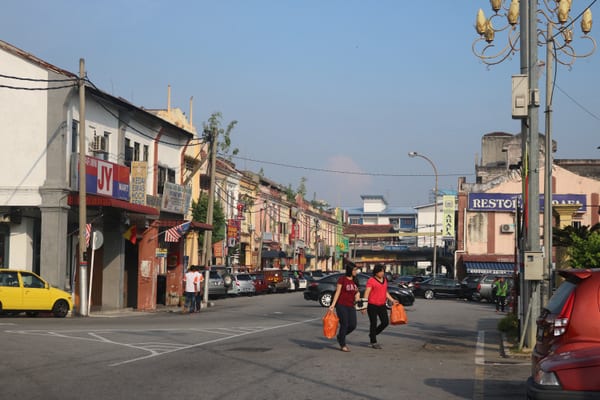 Take a Train to the Klang Railway Station
Ok, so maybe taking a train into town is not such a unique adventure for some of you. But pulling into the Klang Railway Station would certainly be more interesting than taking Uber, which is how I arrived in the Royal Town of Klang. The railway line from Kuala Lumpur to Klang was one of the first to be built in Malaysia and it wouldn't be difficult to imagine those images of the past as you make your way into town. There has also been a railway station at Klang's Jalan Besar location since 1890, which definitely makes the Klang Railway Station noteworthy.
Klang Railway Station: Jalan Raya Timur Off Jalan Stesen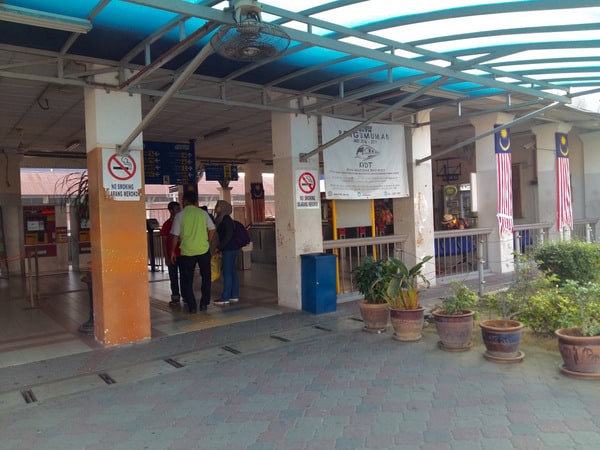 Discover World of the Royals at Royal Gallery Sultan Abdul Aziz
A must-visit for history fans, the Galeri Diraja Sultan Abdul Aziz was originally called 'Muzium Kenangan' (Memorial Museum) and was built in 1988 at Jalan Kota. The museum was later relocated to its present location on Bangunan Sultan Suleiman and was officially declared a National Heritage Building in 2009. Presently the Royal Gallery is housed in a classic colonial building, which was built in 1909. It was also once used by the British, during the colonial times, as a land and administration office. When World War 2 came along, the Japanese used it as a wartime headquarters. Only recently was it restored into the present day Galeri Diraja Sultan Abdul Aziz.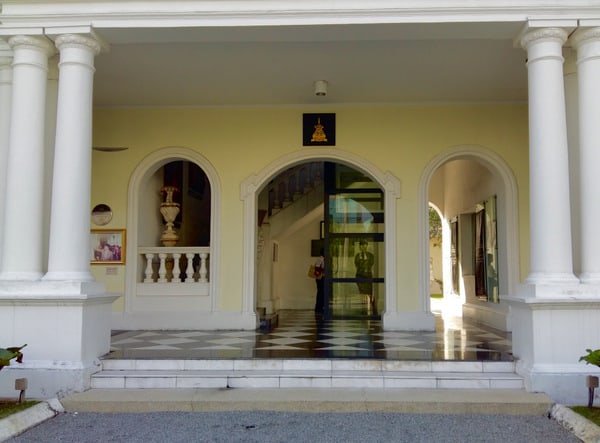 The gallery is filled with memorabilia and dioramas which honor the life of the late Sultan Salahuddin Abdul Aziz Shah, who ruled for over 39 years as the Sultan of Selangor and two years as the Yang di-Pertuan Agong of Malaysia.
Royal Gallery Sultan Abdul Aziz: Bangunan Sultan Suleiman: +603-3373 6500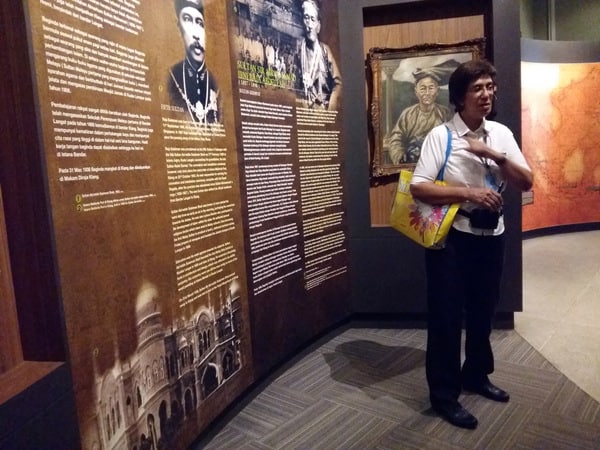 Feast your Eyes on the Indian Muslim Mosque Tengku Klana
The Indian Muslim Mosque Tengku Klana is unmissable because it is massive, as well as visually eye catching. Originally built, in 1904, to cater to the Indian Muslim community, the mosque has gone from its modest wooden building beginnings through four stages of growth over the years to its present incarnation. Uzbek artisans have contributed to the impressive mosques' elaborate design, which is a mixture of Andalusian, Egyptian and Southern Indian.
Indian Muslim Mosque Tengku Klana: Jalan Tengku Kelana, Kawasan: +603-3372 4762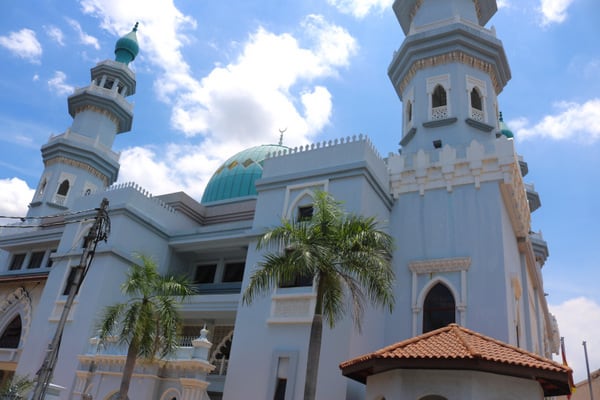 Shop for Silk at the (former) Chartered Bank
Built in 1874, the former Chartered Bank is a recycled architectural standout in the neighborhood. Its Dutch style gables carefully painted to highlight the unique curly que accents. Historically known as the first financial institution in Klang, the former bank has weathered the years as it is in excellent structural condition. The Chartered Bank was first formed in London in 1853 under a Royal Charter from Queen Victoria.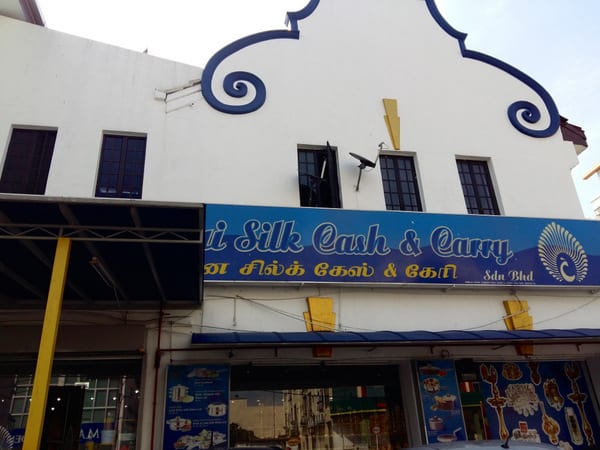 Although one might expect to find a few Dutch pastry shops in the building, the scent of Indian spices and the vision of colorful saris will hit your senses as soon as you walk through the door. Chennai Silk Palace is the present tenant of the old bank selling a variety of Indian items, including hand woven silks, clothing and collectables.
Chennai Silk Palace: No. 1, Jalan Istana: +603-3372 7272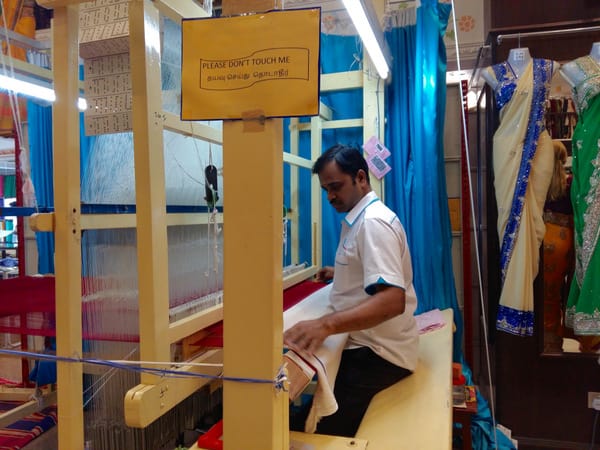 Visit the Royal Klang Club
Once a social club always a social club, but the Royal Klang Club has been bringing people together since 1901. Up until 1941, the Royal Klang Club catered to the area's European community; civil servants and businessmen. After a brief take over, from 1942-1945 by the Japanese military, the Royal Klang Club was once again back in the colonial hands with a European's Only membership up until the independence by the Federation of Malaya in 1957.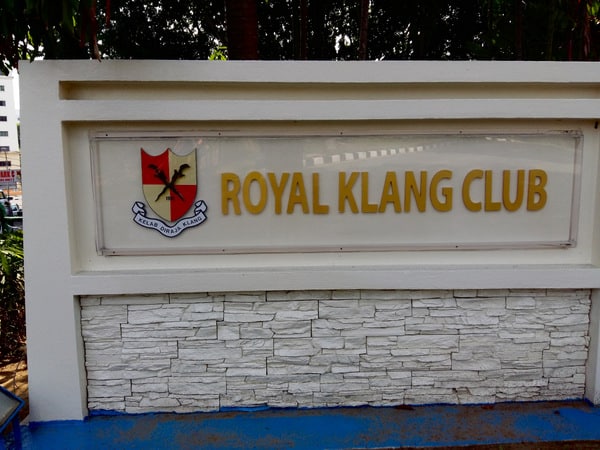 Fast forward to 2017 and this time capsule of community fun retains much of its classic interior design from 'the good old days', but its membership is now open to all upon recommendation of a present member and members' votes. Visitors can only enter with special permission.
Royal Klang Club: No. 7, Jalan Istana: +603-3371 4625 OR +603-3372 1461 (Hunting Lines)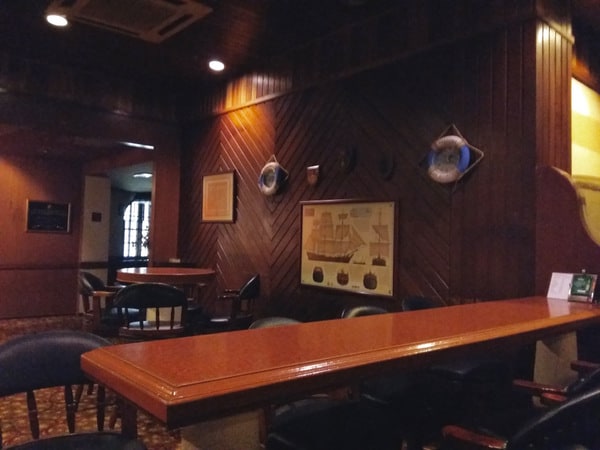 Get a Glimpse of History at the Alam Shah Palace
If you have never seen a palace up close (which I had not) they can be a real breath catcher. Unfortunately, my tour only enabled us a glimpse through the massive gates, but gorgeous is an understatement. The Alam Shah Palace is no longer the actual residence of the royal family, however it is still used for official ceremonies and other royal family special duties. Thus entry is only granted by special permission or invitation.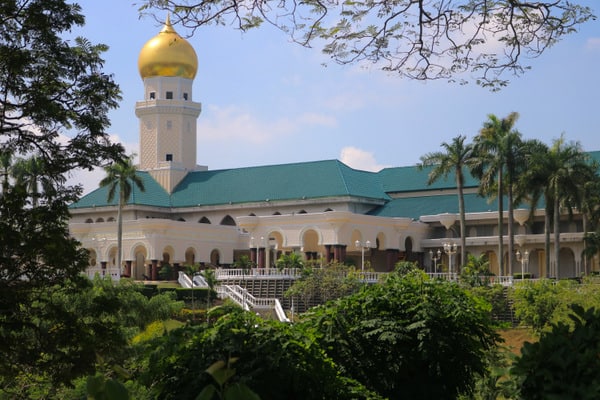 The Alam Shah Palace was built, in 1950, for the installation of the fifth Sultan of Selangor. To give you an idea of the historic importance of this particular location, the Mahkota Puri Palace was built in 1889 to replace the previous Istana Alauddin (Bandar Palace) as the Royal Administration Centre.
Alam Shah Palace: Jalan Istana, Kawasan 1: +603-3371 3411  (Tourism Selangor)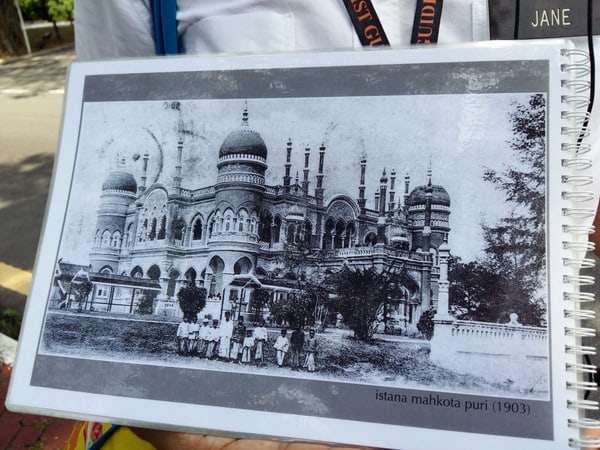 Explore Little India on Jalan Tengku Kelana
Like any 'Little India' in Malaysia Jalan Tengku Kelana does not disappoint. This charming area is alive with colorful street vendors and a diverse selection of tasty street food. The gimmicky fortune telling parrots and accompanying spiritualist parrot whisperers are stationed on nearly every block, but too cute to pass up without getting a 'reading'. And there are loads of shops to pop into and explore part of Klang's all too important Indian heritage.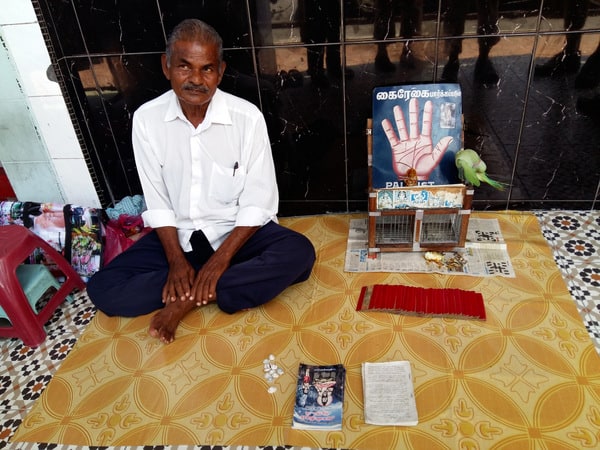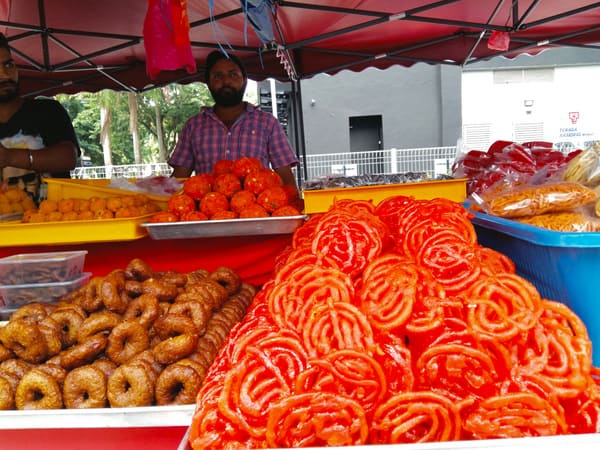 Admire Architectural Beauty of Church of Our Lady of Lourdes
The last thing you might expect to see in Klang would be a Christian or Catholic church filled to the brim with worshipers. But if you happen by the Church of Our Lady of Lourdes, on a Sunday (as we did), you will hear the unmistakable sounds of gospel music.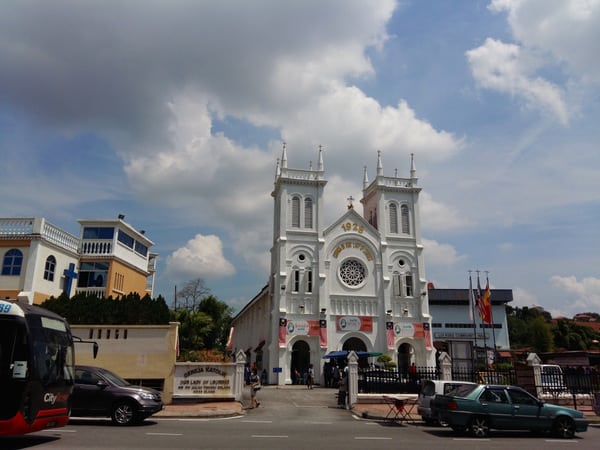 Nicknamed the 'OLL', the Gothic-styled church was inspired by a church in Lourdes, France. It was meticulously designed by Reverend Father (and Architect) Souhait to cater to the spiritual needs of the area's Catholic residents. The church was originally built in 1923. It's quite impressive and not to be missed.
Church of Our Lady of Lourdes: No. 114, Jalan Tengku Kelana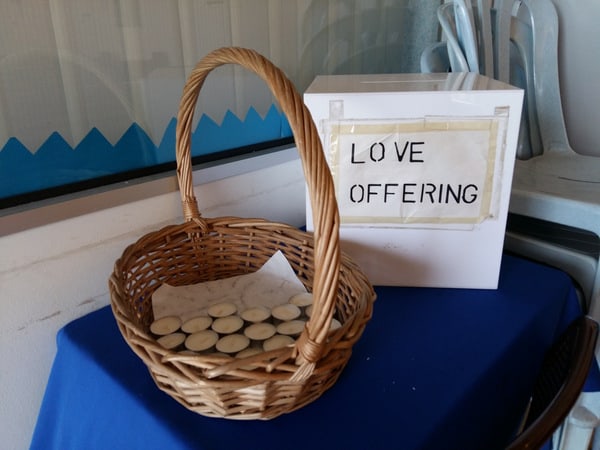 Take a Selfie at the Klang Fire Station
Who doesn't love an old fire station? Constructed by the British Colonial Government, the Klang Fire Station has been diligently serving the community's fire fighting needs since 1890 and it's still located within its refurbished, yet original, Victorian design. It was once also used as the local Police Station. This working fire station contains dioramas and various memorabilia, in addition to offering visitors the opportunity to sit in a fire truck and ring the bell. Adults as well as kids will leave with a smile.
Klang Fire Station: Jalan Gedung Raja Abdullah, Kawasan 1: +603-3371 4444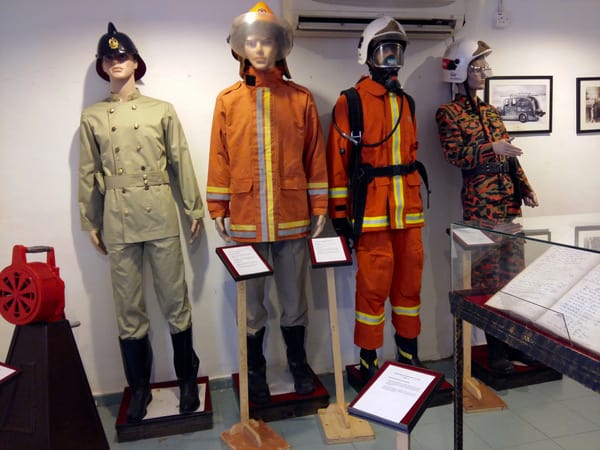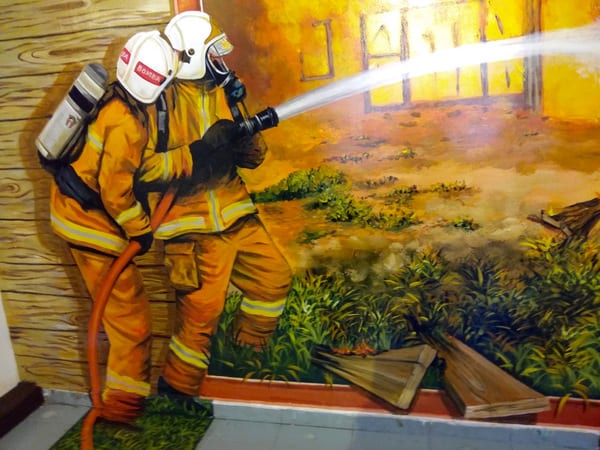 See Selangor's Oldest Malay Building at Gedung Raja Abdulluh
You might not notice this unassuming building if not pointed out to you, but the Gedung Raja Abdulluh is presently the oldest Malay building in Selangor. Originally built as a warehouse for tin, it was also the home of Raja Abdulluh in 1857. It later became the office of the British Colonial Government.
Gedung Raja Abdullah: Kawasan 1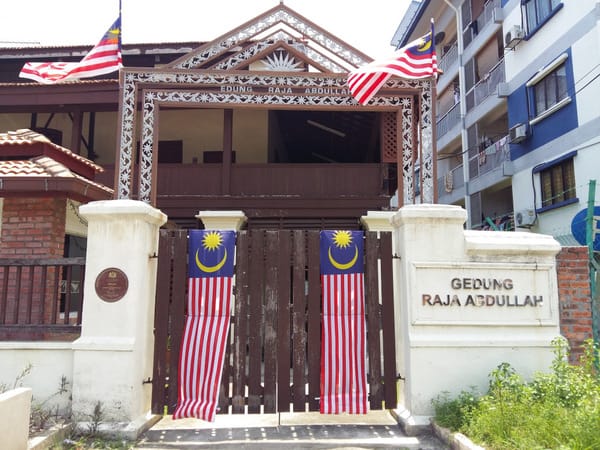 Klang is easy to get to from Kuala Lumpur, by way of commuter trains leaving the Klang Commuter Sww.tourismselangor.my/informations/royal-klang-town-herittation at Jalan Besar. Klang sightseeing can make for an interesting day trip for anyone visiting the Kuala Lumpur area. Or if you'd prefer to spend a few days checking out the area, the Palace of the Golden Horses and Acappella Suite Hotel are two excellent Selangor accommodation options. Interested in taking this walking tour or similar walking tours? Contact Tourism Selangor.