Tanjung Rhu Beach happens to be my favorite Langkawi beach, as it is with many people. And it's difficult not to notice Tanjung Rhu Resort from the beach, but my only actual sighting of the resort itself had only been through pictures. Being a rather brazen person, the mischievous part of me would normally attempt to walk through such a private resort, just to see if I'd get stopped. But I never did. Even from the road there's something very 'exclusive' about this resort; there are no brash signs pointing the way, and with entrance down just a small road, you might never know it's there.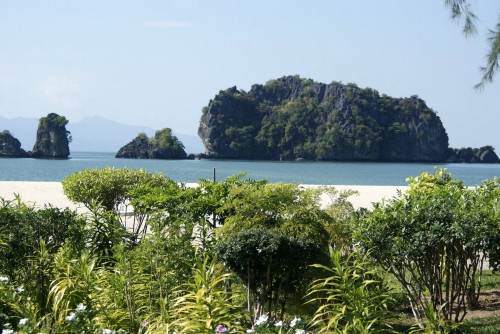 I finally got my chance to visit Tanjung Rhu Resort on personal invitation, and I embraced the opportunity. Sometimes I feel uncomfortable in elegant places because of my tendency to be one of those guffawing Americans who laugh too loud or talk too much. Something polite society doesn't always warm to, but Tanjung Rhu isn't a pretentious resort, where people go to see and be seen. It is, however, exquisite in the most luxurious sense of the word.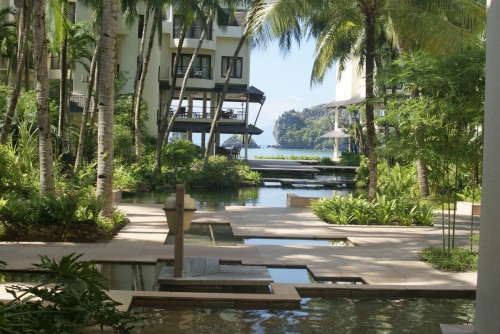 Subtle levels of luxury are not easily pulled off, when it comes to resorts. All the imported fixtures and construction materials in the world can't replace ambiance, attitude, and good taste. To me subtle luxury feels like 'old money'. A term I grew up with in the Deep South of America. Knowing your place in society without being ostentatious. Tanjung Rhu indeed has many levels of subtle luxury to suit a variety of comfort zones.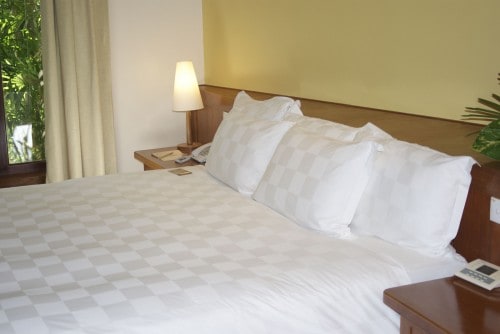 Tanjung Rhu is actually as gorgeous in real life as in all the professional photos I'd seen of the resort and surrounding grounds. Usually such photos look rather staged, but not in this case. Overlooking the magnificent Tanjung Rhu Beach, the quiet serenity of the wind- through-the-trees soundtrack and perhaps the distant murmur of guests creates an immediate relaxed and comfortable environment.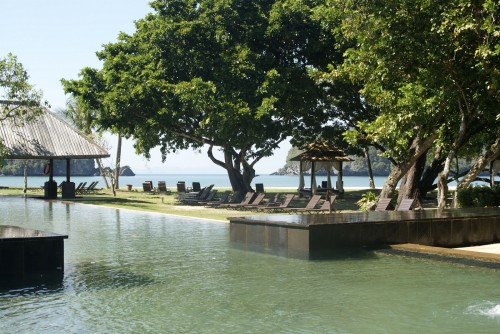 It's apparent that a variety of designers and architects have graced the premises over the years as the resort expanded and upgraded. But the tasteful interiors of the rooms are balanced with older pieces, newer pieces and even a bit of eco touches. There are five different types of rooms available and all are quite spacious.  The hardwood floors and large opening windows make the suites airy and elegant. The rooms are well equipped with all the creature comforts you could imagine; LCD TV, DVD and compact disk player, private bar, mini-fridge and those oh so glorious over sized bathtubs!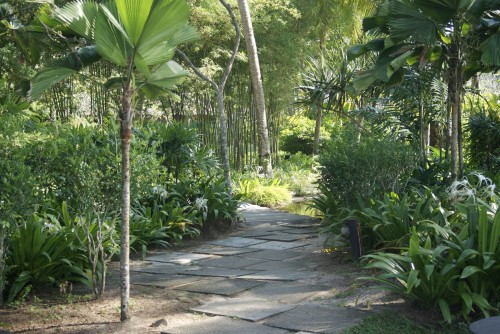 The grounds at Tanjung Rhu are a whopping 1100 acres, including a beachfront that's worth endless Kodak or (Instagram) moments. And yes this would include the perfect sunset viewing venue. The landscaping within the resort is a tamed, wildness and although cliché, lush is the only word to really describe it. Add a selection of three different swimming pools, including one saltwater pool, the three restaurants, gym, spa, and even a reading room and you indeed have a tropical paradise.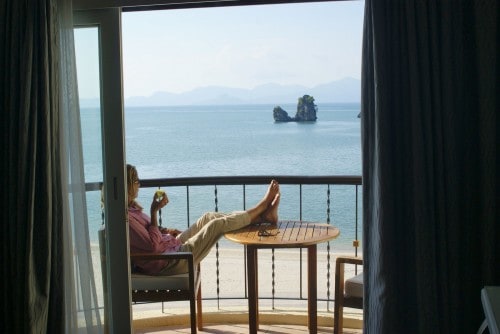 But to me, the staff of any resort or hotel is the front line. And immediately feeling the genuine warmth from Tanjung Rhu staff on my arrival put my square-peg-in-a-round-hole-self quite at ease. This type of first impression is what separates Tanjung Rhu Resort from the crowd. It's also is a huge credit to a superb management team, because happy employees make for a happy guest experience. And that's what it's all about, isn't it? You can check rates and availability HERE

TANJUNG RHU RESORT
Kedah Darul Aman
Langkawi, Malaysia
Tel: +604 959 1033
Fax: +604 959 1899
www.tanjungrhu.com.my