Malaysia has an abundance of small restaurants, food and fruit stands dotting the sides of the roads throughout the country and Langkawi is no different in this regard. Yet sometimes finding one of these local restaurants that stands out from the rest can take perseverance and diligence. But the hunt for a good local establishment can be worth the reward, once you sink your teeth into some delicious local cuisine. Langkawi's Restoran Seri Serai is one of those local gems.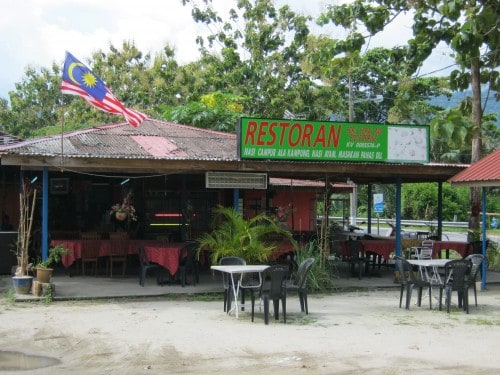 Sitting just off the main road along the Kuala Muda waterfront, the Seri Serai sits close enough to the sea to have a nice onshore breeze while being shaded by the tall palms and surrounding trees. And a perfect stopping point for anyone heading from Pantai Cenang towards Telaga Harbor.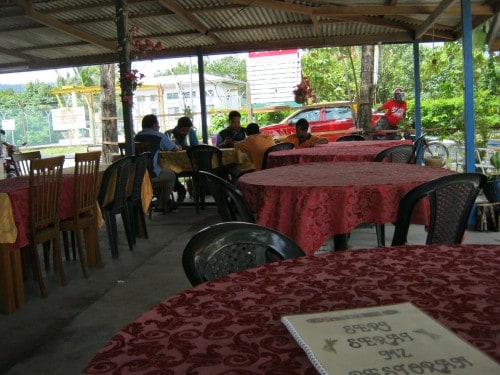 Their menu is divided into Nasi (rice) dishes and noodle dishes from Mee to Keow Taoy prepared a selection of ways. A must try is the Daging Masak Pedas (beef in a spicy red chili gravy) and Nasi Gorang Thai (Thai Fried Rice) , both full of flavour and the Chili Gravy is rich and with just enough heat from the Chilies.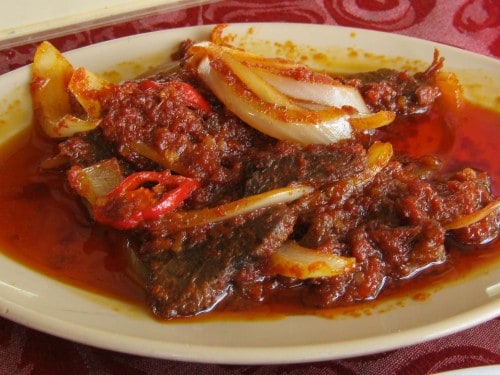 You can get a dose of greens with their mixed vegetables and Kailan, which is cooked to perfection and delicious. Their Nasi Goreng Ayam is also a winner, gracing your plate with spicy fried rice and a generous serving of Chinese style fried chicken.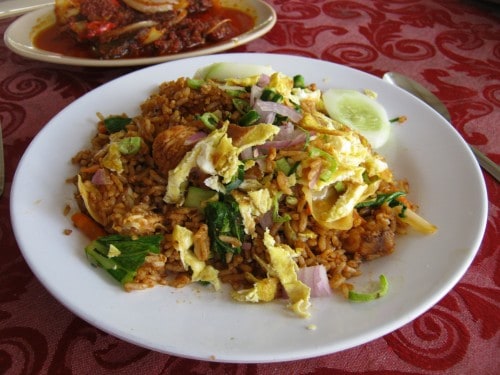 The menu also includes soups such as Tom Yam and Vegetable Soup. For the seafood lovers, they serve fresh prawns, squid and fish with local flair. Beverage selections include fresh fruit juices such as carrot, watermelon, orange, pineapple and apple, but availability may be limited depending on fresh supply.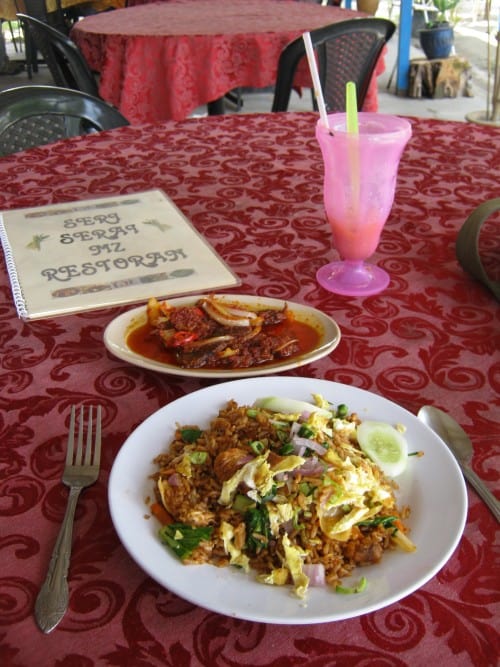 As with many local restaurants, being told, "habis" (finished) means the daily supply has run out. A good sign of freshness and popularity, but unfortunately you'll be missing out this go round. But you'll find something else tasty and affordable to try. Because with the exception of the fresh whole fish, which is sold by the 100-gram unit, most of the dishes are in the unbeatable range of 5 to 8 ringgit!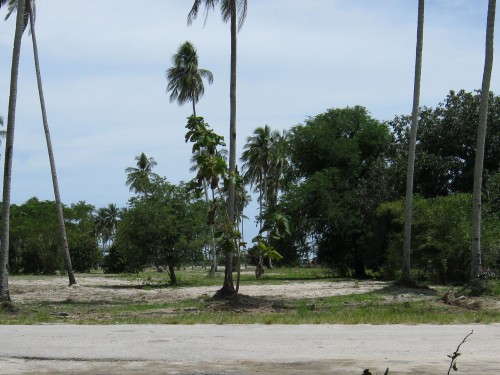 Restoran Seri Serai usually has a daily buffet which includes curries, fried and roasted chicken along with mixed vegetables dishes. Charges may vary based on how much you eat and especially what you choose, so just go with the flow. They're also a good take-away option but depending on immediate customer count you may have to wait a bit. But good local food is always well worth the wait.

Seri Serai MZ Restoran
(near Perdana Condominiums)
Jalan Kuala Muda
Langkawi, Malaysia