The widest and most pristine part of Pantai Cenang is at the north end of the beach in front of the Meritus Pelangi Beach Resort & Spa. Most people generally keep to the southern end of the beach and maybe that's because the resort seems to be exclusive and 'off limits'. But if you wander up that way you'll spot the resort's waterfront Cba Restaurant and Bar sitting oasis style under the tropical palms.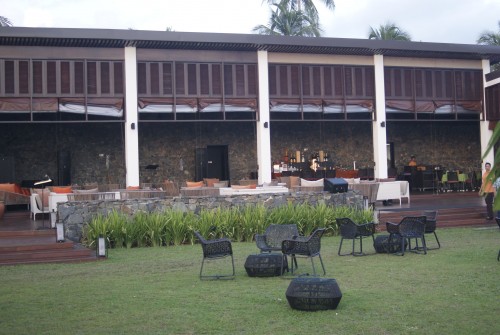 And guess what? They're open to the public! That's right, they welcome guests as well as non-guests to enjoy their seaside restaurant and bar in addition to their perfect sunset viewing portal.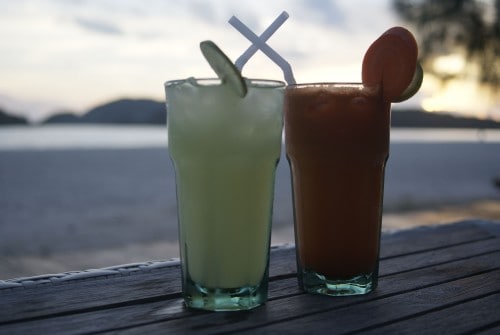 Gracing the Pantai Cenang waterfront since December 2012, The Cba beach pavilion may not have the typical thatched roof one tends to associate with relaxed beachfront wining and dining but it's designed with a sense of casual elegance that serves the venue well.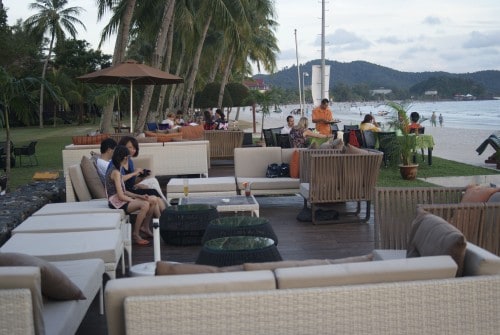 With a centrally located long bar that serves up cold beverages, mocktails and cocktails and their comfortable settees and chairs, the sandy and the not-so-sandy are invited to kick back and enjoy the view.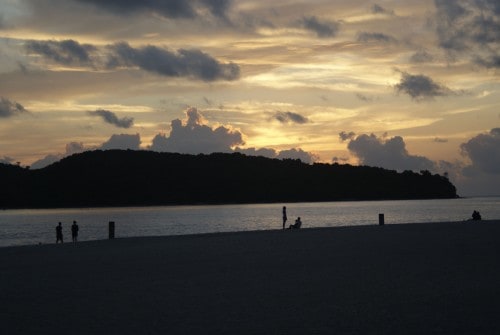 But for those looking for tasty hors d'oeuvres, a light meal or a not-so-light dining experience, Cba offers an extensive menu. From their large list of Spanish Tapas such as Gambas Ajillo and Chuletas de Cordera a la Parilla to salads, pastas, pizza and sandwiches. They even have a kid's menu to keep your little beach combers happy.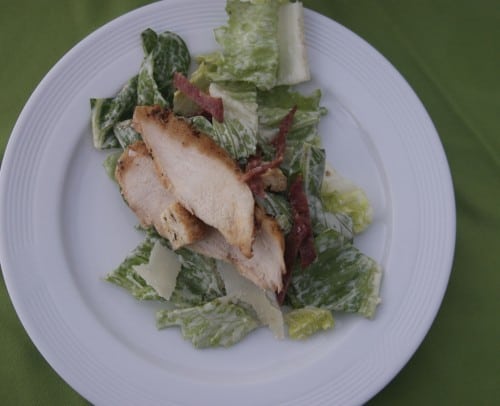 But the versatile Cba also serves more elegant mains for the more serious or hungry diner. Sea Bass, Lamb and Steaks and a fine wine list makes for a satisfying fine dining experience delivered with 5-star service.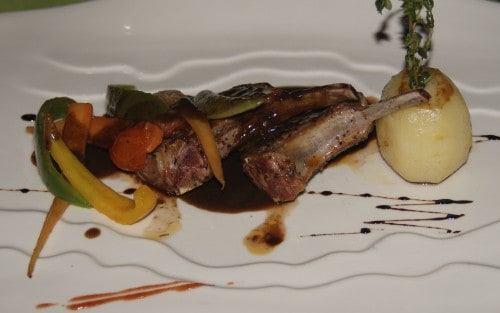 Great food, cold drinks and a beautiful sunset setting make Cba Restaurant and Bar a top notch landing spot for the ultimate seaside experience. And for the sundowner crowd there's also a daily happy hour to help you wind down your day. Add in a tasteful selection of background tunes, dueling beach bon fires and you're all set. A unique venue indeed.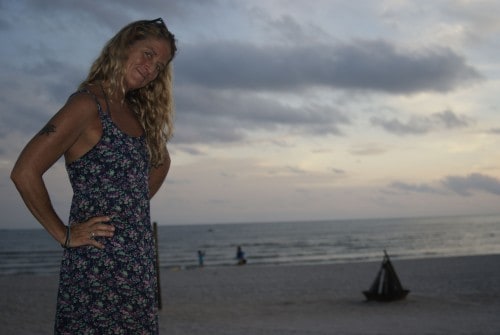 Cba Restaurant and Bar
Meritus Pelangi Beach Resort and Spa
Pantai Cenang
Open daily: 10:00am to 01:00am
Tel: (04) 952 8888
www.meritushotels.com