Last year I passed through Kuala Lumpur quite a number of times and thought it would be a great opportunity to add a few Kuala Lumpur hotel reviews and recommendations to my blog. I was also fortunate to have discovered three nearly perfect, affordable and conveniently located options. All three had great customer service too. But they all shared a common problem. They had housekeeping issues. And that meant a dirty hotel room or two. In their favor the issues looked like easy problems to correct, but most likely they wouldn't be getting any second chance return visits from unhappy (or grossed out) guests.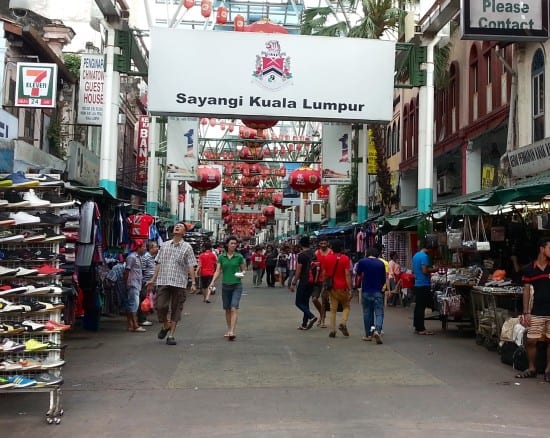 Dirty Hotel Room #1:
Enter the historic hotel which smelled of old books and secret meetings. This refurbished hotel was actually quite charming and had a superb location in Chinatown. The front desk staff were also friendly and very efficient. But… my room was not just aged to perfection; it was downright ripe. Water stains on the grungy ceiling, of various ages, marked the passing of time as well as the probability of a non-existent maintenance staff or ladder.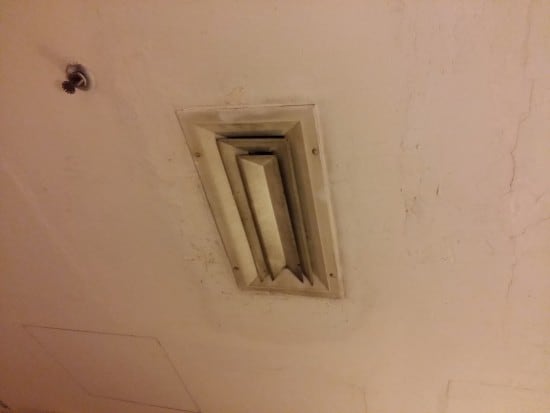 But the clincher? The stains on my 160-ringgit per night pillows, in addition to a few hairs of various lengths. Since I was checking out very early the next day, my constructive criticism was saved for the morning staff. I'd half expected to hear the usual, "You are the first to complain about these things." But the manager apologized and showed adequate concern. But seriously, how much does a pillow cost these days? Whose fault is this? A housekeeper who says nothing? Or management that couldn't care less to inspect rooms or simply too cheap to replace worn out disgusting pillows?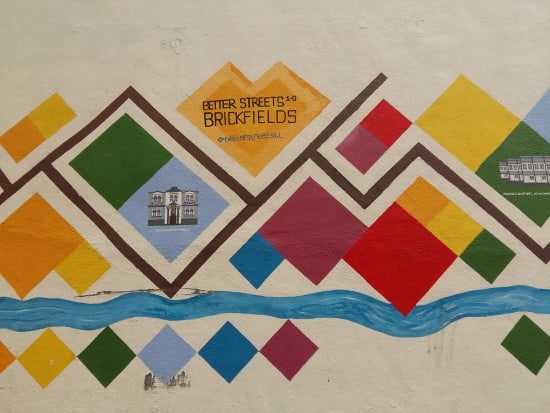 Dirty Hotel Room #2:
Absolute modernesque perfection in Brickfields. The warm and fuzzy front desk staff and doormen were also a breath of fresh air with big smiles. Smallish rooms, but it had everything I love; including WiFi, mini fridge and a sizable desk with a window view. And it was exceptionally clean. They even had a cute in-house café downstairs. I actually ate (or almost did) at their café. I had ordered a quick nasi something, and no sooner than the food was delivered to my table I noticed several small cockroaches touring the dining room floor. I went to the counter and asked the staff, "Do you know you have cockroaches?" He shrugged and told me, "Yes, they come in from the outside." That was the end of the conversation. It was also the end of my appetite. I also felt a bit nauseous because I had ordered room service from them the night before.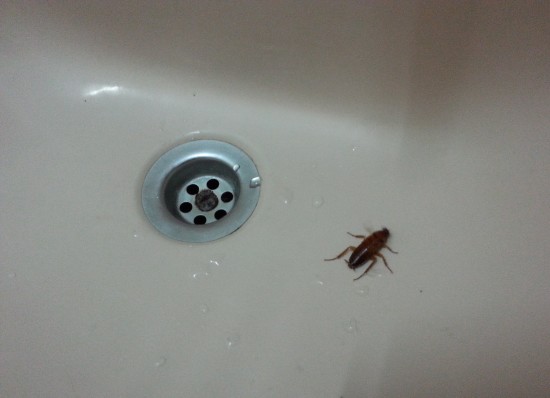 But guess what? Even that wasn't enough to keep me from being a return customer. I did return the next week with the intent of doing a positive blog review and I was checked into an exact duplicate room from the week before, but on a different floor. Sadly, it was not only dirty, it also came with not-so-shy cockroaches. According to the concerned front desk staff each floor had it's own housekeeping team. This got me thinking about the many hotels I never returned to because of a dirty hotel room. And the many online photos I have seen of dirty rooms, posted by hotel guests. Again you have one housekeeping team doing an awesome job and another team putting the hotel at risk for very bad Trip Advisor reviews. Whose fault is it? For sure a slack housekeeping team, but ultimately management is at fault.
Dirty Hotel Room #3
Just two blocks from the KL Sentral train station, was an awesome little gem tucked away on a slightly seedy side street. Shiny, sparkling lobby and a nearly robotic, perfunctual (and well dressed) staff greeted me. They were absolutely impeccable. But my room was a ghastly nightmare. In the corner of the spacious room, a dark stain on the carpet greeted me as if a couch had died a gruesome death. The tell tale sign of 'newly refurbished' on a tight budget. However, the furnishings were new and with a small but manageable desk, working WiFi and mini bar at my disposal, I could ignore the weird stain. I could even ignore the car alarm that kept going off outside my window for 200-ringgit per night, and it was at such an excellent location… but…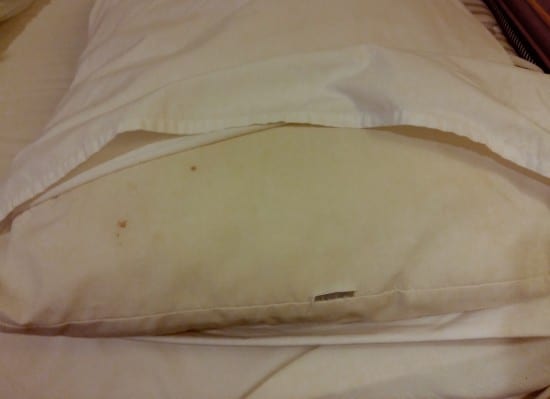 When I pulled the sheet back, my bed linens had a selection of hairs here and there in addition to a yellow, stained pillow that had me beelining to the front desk at 2am. I informed the night manager and invited him to come have a look for himself. I asked him if he would be proud to have his own family check into a room like that.. (Yes I know I can get a bit dramatic sometimes, but I had a purpose). I also asked him, why they even offered such a nasty room to guests when so much was so excellent. He looked embarrassed.
But guess what? He moved me to another floor. And guess what else? It had 'historic' furnishings, but it was clean as a whistle! A huge difference! Why? Well, the next morning I saw why. One elderly man was the housekeeping staff on my new floor and he was a machine! His pride and diligence showing on his smiling face. I liked his attitude for sure. Why be mediocre when you can be awesome!?
Now I ask you, is it fair to the hotel's reputation to have non-team players working against you? I imagine this mix of attitudes can also seriously effect staff moral, when some are putting all they can into making the hotel fabulous. Three hotels and what could I say? Do I even want to recommend a hotel that I also have to add, "If your room is dirty ask for another room."? No. But I did learn a valuable travel tip from this experience.
Next time you encounter a seemingly perfect hotel and get checked into a filthy room? Politely ask the front desk to move you to another room, preferably on a different floor if that's possible. At least give them that second chance.
Have you had similar experiences with dirty hotel rooms? Do you give hotels second chances?