Considering Red Sky Restaurant & Bar ended up located next to a restaurant with a similar name, they've carved out their own Pantai Cenang niche becoming one of the favored landing spots for locals and tourists alike. Sometimes overlooked within their foliage laden enclave, the shady street-side restaurant and bar creates a perfect little tropical oasis.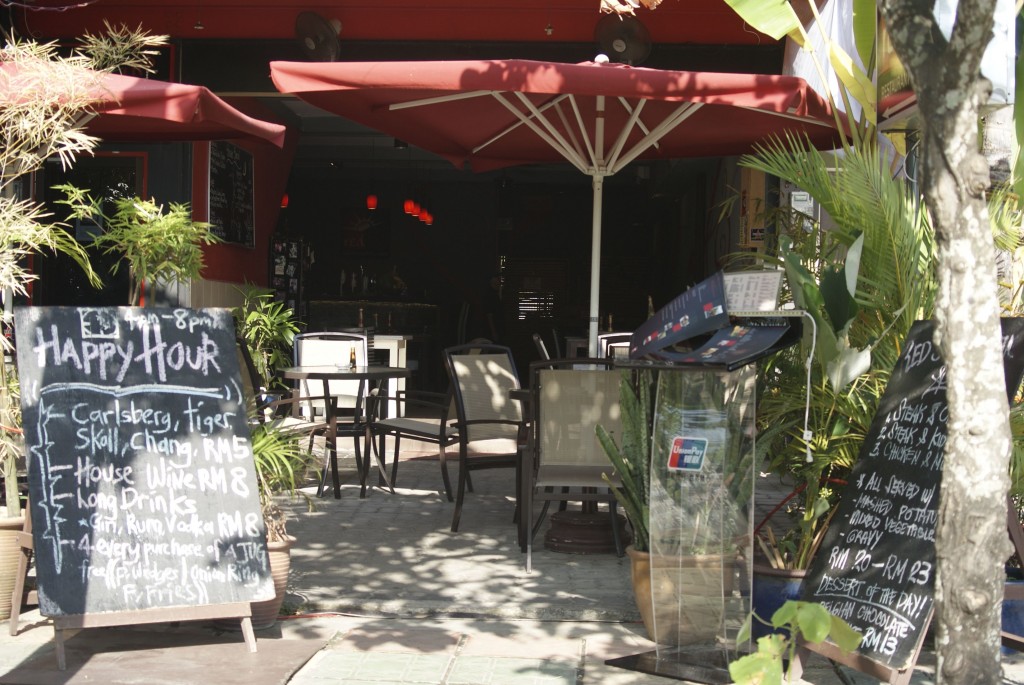 Since day one, their decor has stayed minimalist and clutter free creating a slightly edgy seaside dining venue. The contemporary wall graphics, stone faced bar and simple but modern furniture give Red Sky a more progressive ambiance than most of the other restaurants on Langkawi. Add to that, the consistency of quality in both food and service in addition to eclectic combinations of international flavors and you indeed have "Big City Variety, Small Town Prices".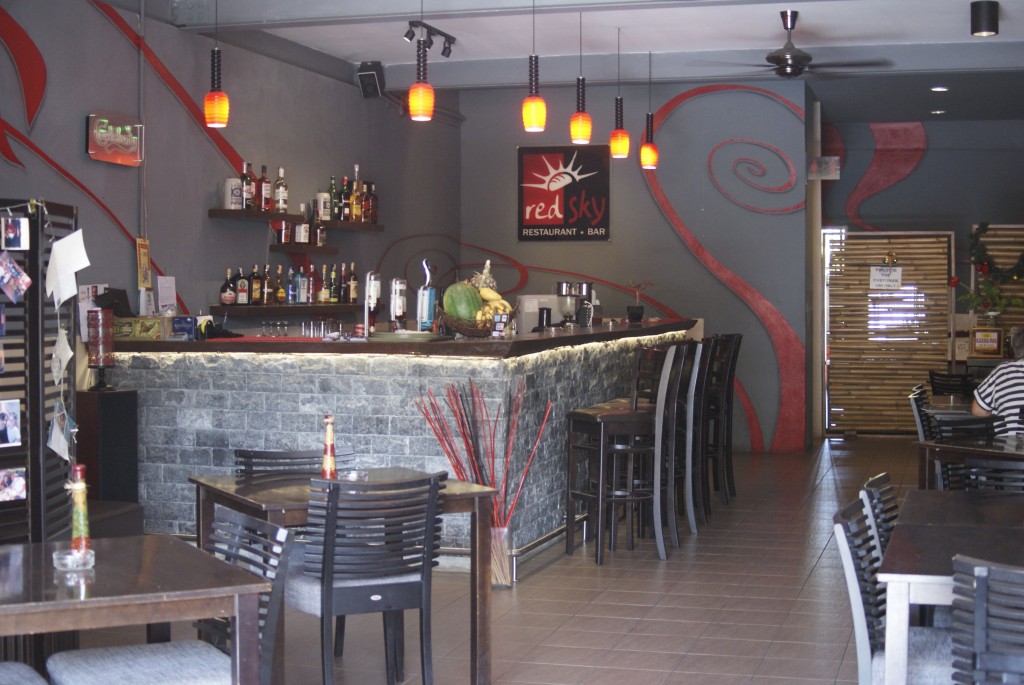 Red Sky's hours coincide well with their competitor next door, opening in time for lunch and closing at 11pm results in an inviting hotspot for the late dinner crowd as well as  those looking for a place to start their evenings with a cold beverage. Red Sky also has happy hour(s) from 4pm to 8pm with all beer, wine and well drinks discounted.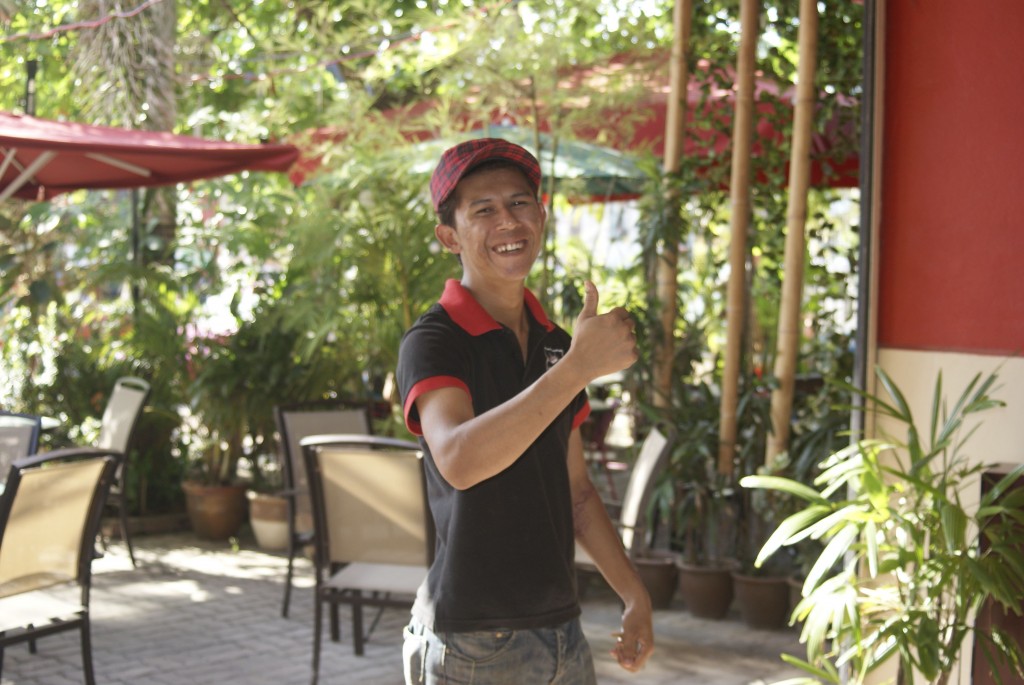 And if you order a jug of beer it comes with a side of their delicious Onion Rings or French Fries. And for those getting revved for the evening order a beer tower and you'll score a free order of their famous Chicken Wings.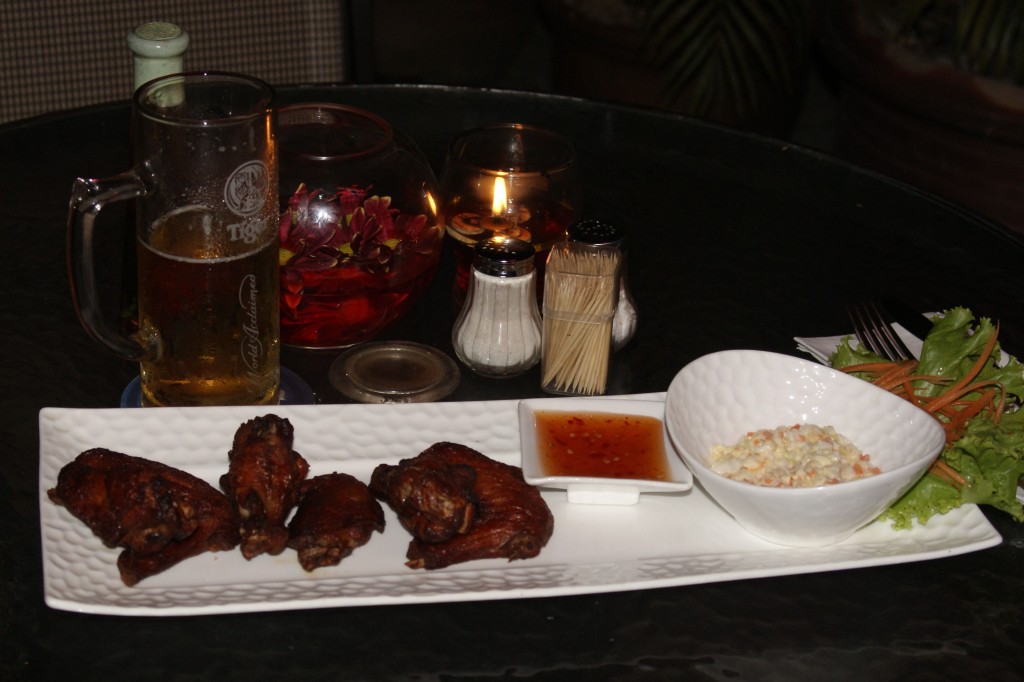 The menu offers an extensive menu of both Malaysian and Western food.  The homemade spring rolls, nachos, fresh satay and of course the chicken wings is a great way to start the meal. The Red Sky Chicken Curry and Green Curry are consistent crowd-pleasers as well as their famous Moroccan Lamb Shank. And for those looking for pizza? The Red Sky's pizzas are all baked on the daily made 'Dato' crust 'created' by none other than owner Dato Alex. All are 12″ pizzas and the crust is thin and perfectly baked!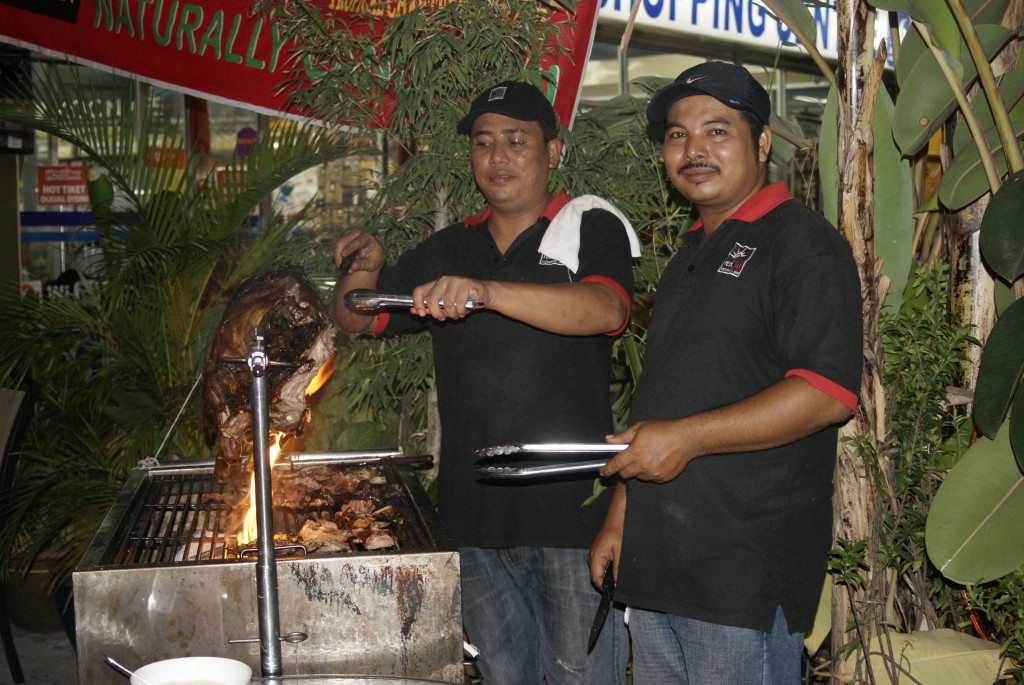 With a comfortable seating capacity of 50, Red Sky's indoor-outdoor venue under the stars is also great for private parties as well as large groups. And now the evenings don't have to end there, as the new D'Upstairs Jazz Club is well, just upstairs. The low lighting, comfortable seating and softly lit back bar is a one-of-a-kind entertainment venue in Pantai Cenang with music from both local and visiting musicians.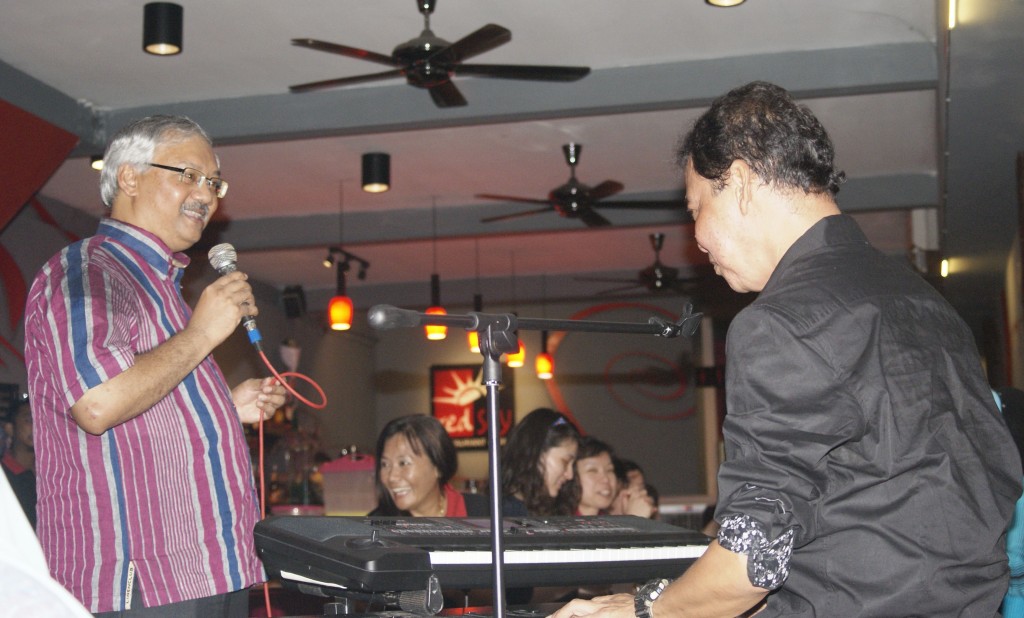 It may not be common knowledge that "Red Sky" is also a sailing term referring to fiery sunsets (quite similar to Langkawi's) being predictive of a gorgeous following day, calm seas and happy sailing. The kind of day most people embrace. Red Sky Restaurant & Bar has raised the bar on dining and entertainment in Pantai Cenang and you just can't beat the "Big City Variety , Small Town Prices".
Red Sky Restaurant & Bar
*New location, updated Jan 2019
Villa Molek
Jalan Teluk Baru, Pantai Tengah
Tel: +604-952 3641