There is a large selection of options as to where to stay when visiting Langkawi.  The most popular are near one of the long expanses of beachfront or in the major town of Kuah. But unbeknown to most visitors to the island, there are a few options that take you away from the touristy areas and into the heart of Langkawi. Fox Hill Resort is one of the more unique and inspiring of this genre.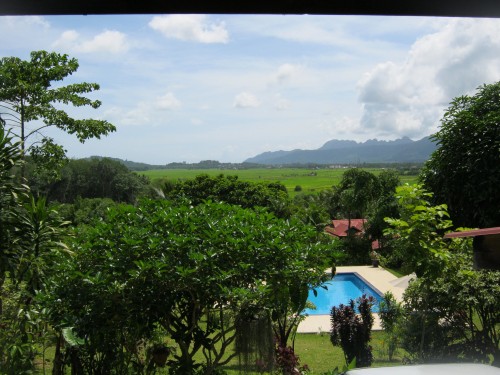 Located in the foothills overlooking the wide expanse of padi fields that border  the village of Ulu Melaka, the vista is not only of the padi fields and kampungs but falls away to the steep slopes of Gunung Mat Cincang on the far west side of the island.  But the resort is not just about the views or location, its seven traditional Malay houses and additional more contemporary tree house offer an insight into Malaysian culture past and present.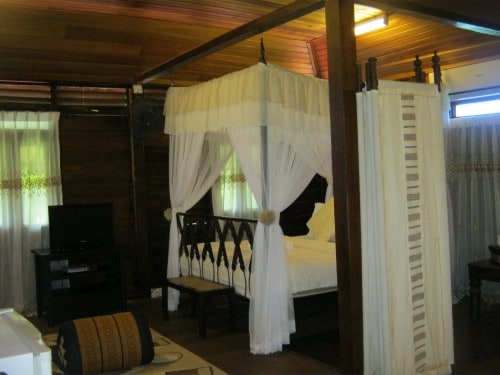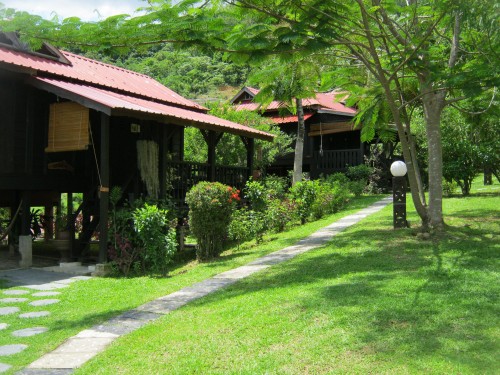 It's the philosophy of resort owner Maria to create a true island experience for her visitors, an experience of Langkawi that brings you closer to its culture and its people. The traditional accommodations are only a small part of the experiences, you can also participate in 'local' activities such as creating traditional batik with a local artist, learning about local agriculture and fruit picking, even learning to cook the local cuisine with their resident chef. Marie will also arrange jungle trekking or bird watching with some of the most experienced naturalists on the island. There's also an overnight outer island trek offered to the more adventurous.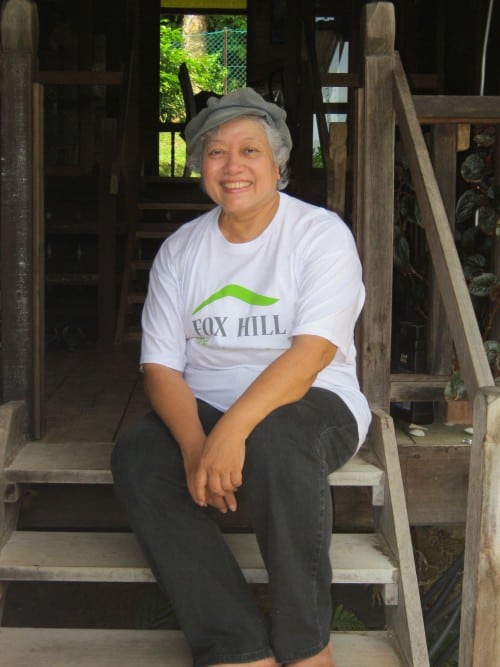 Fox Hill Resort has a minimum of a three night stay which gives you ample time to indulge in your island culture exploration or simply relax. The traditional Malay houses are all unique and equipped with air-con and en suite baths. The main house is where the kitchen's aromas lure in and you can enjoy camaraderie with other visitors at the small bar or in the common room, which is more like a cozy and roomy library. There is also a large pool that's shaded by tall trees and a barbeque area nearby.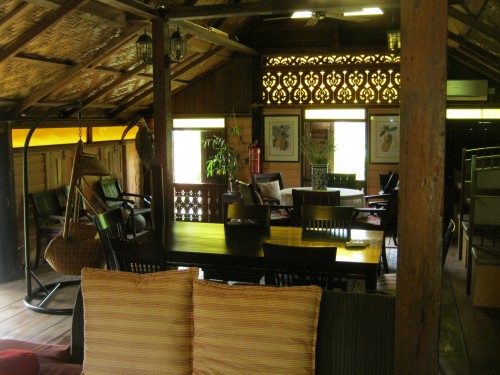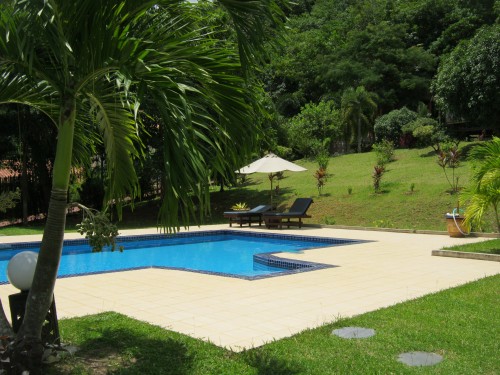 On some mornings rather than breakfast on the premises, guests have the option of having their morning meal down the road at a local restaurant. The local kampung favorite overlooks the adjacent padi fields and the host always has greets with a smile and suggestions on local breakfast staples.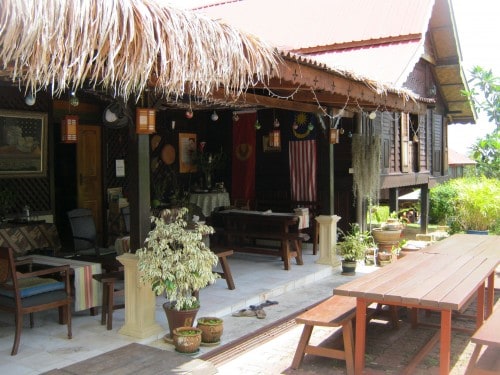 Maria originally purchased Fox Hill with the intention of a retirement home and having the additional houses for her children when they visited. It soon became apparent that the Fox Hill Resort had much more to offer and she diligently renovated and added to the existing establishment to make it into a unique island experience where visitors can simply absorb the slow and peaceful pace or expand out into a greater experience of the island that few get an opportunity to embrace.
Fox Hill (Kampung & Homestay) Resort
Lot 91, Kg. Teluk
Ulu Melaka, Langkawi
Tel/Fax: (04) 955 7599
Email: [email protected]
Website: foxhill-langkawi.com