Satun, Thailand has a unique charm that I've always appreciated and I was pleased to find it had changed little, after my last visit more than a year ago. Satun is a sleepy little town, but with its central market, night market and small restaurants, it has a lot to offer visitors.  And my most recent discovery of The Gleam Resort makes a weekend jaunt to Satun even more attractive. This little motel with its individual bungalows and landscaped gardens is quietly tucked away from the main road and conveniently just a short 15-minute walk from the heart of Satun.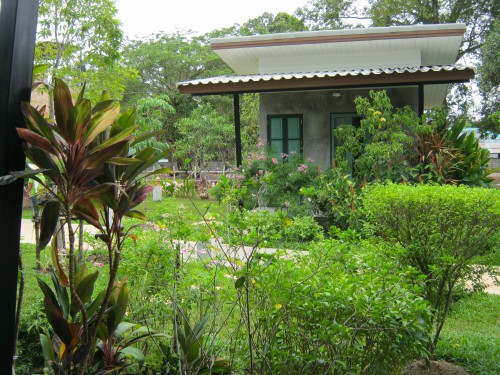 The Gleam's bungalows are simple and neat, each with a veranda that looks out over the central walkway and greenery. The room interiors have concrete-wash walls that are complimented by the wooden furniture, large beds and practical attention to detail. From the plush towels and basic toiletries to the coffee maker and mini fridge, each air-conditioned bungalow has enough amenities and plenty of leg room to make staying several days a very comfortable option.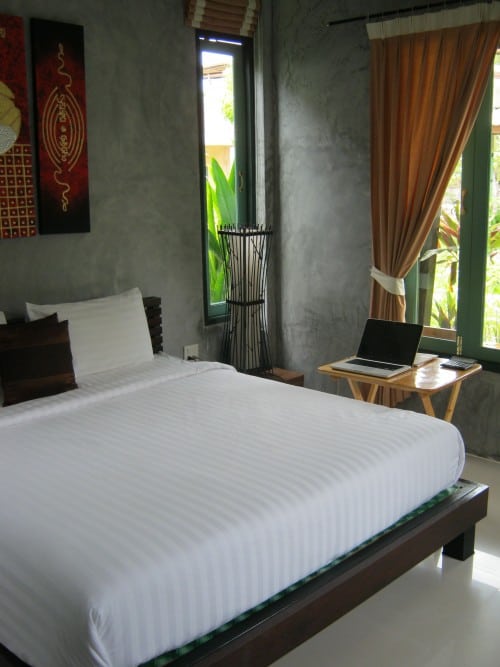 The subtle details really make this motel standout from the Satun norm. The small American style mailbox for notices to guests and the wooden pail and ladle by the door for washing your feet really help create a homey feel. The staff are also quite helpful and attentive. Though somewhat shy, and with limited English, they are always on hand if you happen to need anything and genuinely make you feel welcome.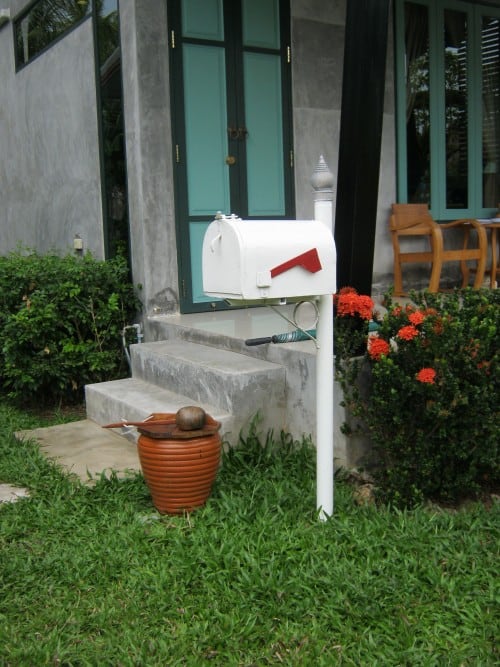 The reception cum dining area is always staffed and their small selection of freshly made Thai dishes are available daily with the exception of late afternoon from 14:00 to 17:00. Breakfast starts at 07:30 and though not an extensive menu you can choose between an American breakfast or the more traditional rice porridge with pork or chicken or fried rice. And at 60-120 baht the price is just right.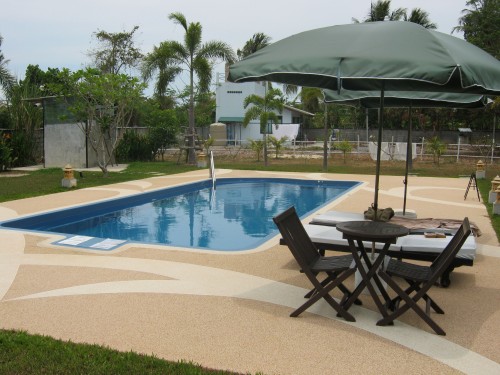 The Gleam Resort also has a moderately sized pool with sun loungers and umbrellas to catch a few rays or take a swim and enjoy the quiet of this off-the-beaten-path motel. They offer bicycles for guests' use as well. Although The Gleam is a bit on the high side, price wise, in comparison to other accommodation options in Satun, it's well worth the extra baht to have your own bungalow where you can enjoy the peace and quiet of a private escape. With only ten rooms you can rest assured you'll never feel crowded. Oh, and be sure to ask about their special rates for 3 nights or longer stays, because there's a good chance that once you've settled in you might not want to leave.

The Gleam Resort
Changwat Satun, Thailand
+66 08 1899 8565
[email protected]
www.thegleamboutiqueresort.com