When planning a tropical island holiday, where to go in case of an illness or accident is usually the last thing on people's minds. Many assuming that most popular tourist destinations have that covered, right? Well, the Langkawi bound can breath a sigh of relief as Global Doctors has a new location in popular Pantai Cenang. Global Doctors Medical Clinic Langkawi is part of Global Doctors Malaysia, which has fifteen-affiliate clinics in China, Thailand and Indonesia, and is rapidly becoming a regional leader in healthcare provision on multiple levels.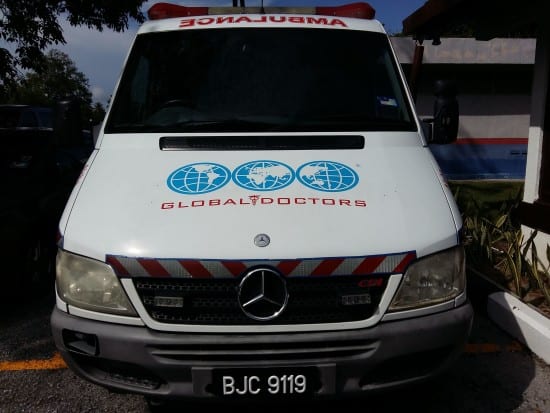 In the not-so-distant past, medical services in Langkawi depended mainly on the Langkawi General Hospital for any major trauma and even basic general practice diagnosis'. Langkawi also has plenty of local 'klinics' that take care of the community's general healthcare needs to varying degrees of sophistication. But with tourism steadily on the rise and more visitors to the island, a few new independent clinics have also opened.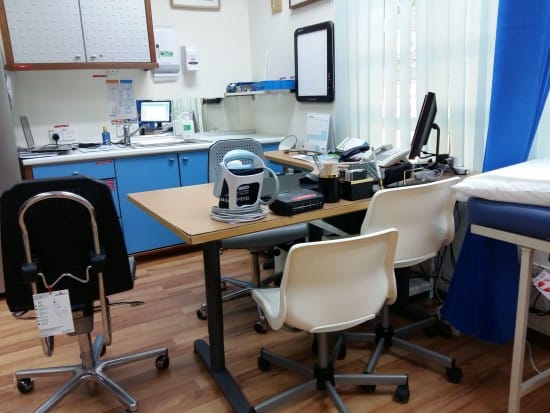 The most comprehensive of these new clinics is Global Doctors Medical Clinic Langkawi in Pantai Cenang. Located in the front wing of buildings, on the grounds of the Meritus Pelangi Resort & Spa, Global Doctors has developed a service plan to meet the healthcare needs of the most discriminating tourists and locals alike. Their unique service also includes a licensed paramedic and a private ambulance fully equipment for life saving triage treatment.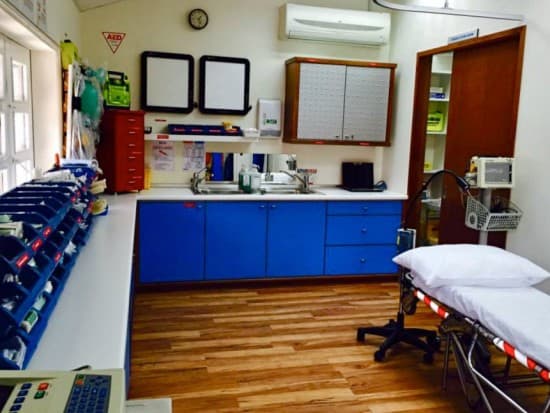 The small but very adequate facility has the latest medical equipment and they also provide pharmaceuticals that are not available outside the hospital. The clinic has an onsite physiotherapy wing and a lab that is scheduled to go into operation this year. So no more waiting for lab results from the mainland!
Almost a small hospital unto itself, the staff is highly trained and professional from the nurses to the paramedics to the staff physicians all of whom are extremely attentive and personable. It's a big transition from the very busy Langkawi General Hospital and the waiting time to receive attention is usually immediate or no longer than 20 minutes. Of course this is reflected in the basic price for a visit, but the time saved alone is well worth the extra ringgit.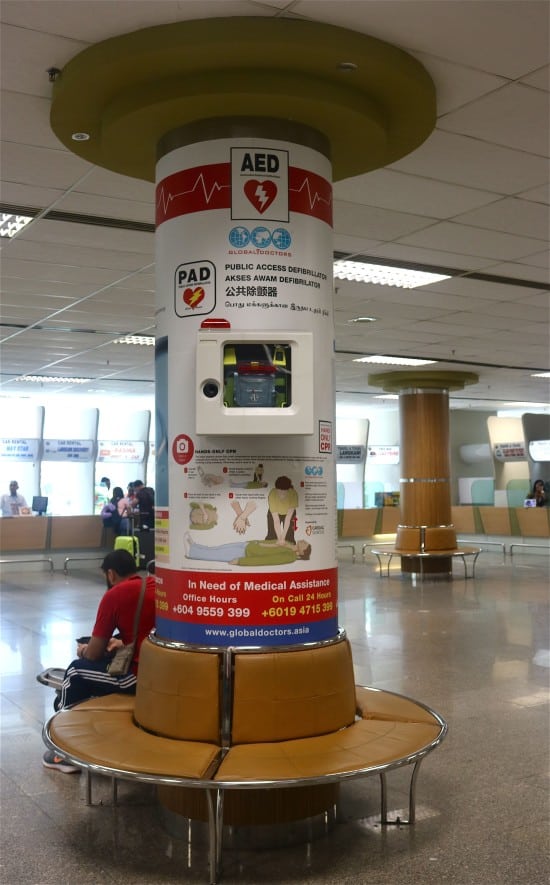 Global Doctors, as part of their commitment to the community, has recently installed an AED (Automated External Defibrillator) at the Langkawi Airport for a safer Langkawi. The operation of the machine is simple and guided by voiced instructions so that no medical knowledge is required to save a life.
General checkups including a stress test option are also available at Global Doctors Medical Clinic Langkawi, as preventative medicine is also an important aspect of their mission statement.
Do you consider the availability of medical services when choosing a travel destination?
Global Doctors Medical Clinic Langkawi
Meritus Pelangi Resort & Spa
Pantai Cenang, Langkawi
Tel: +604 955 9399
Fax: +604 955 7399
24 hour emergency: 019 4715 399
Monday thru Saturday: 09:00 to 17:00
Sunday and Holidays: 09:00 to 15:00