As we slowly eat our way through Langkawi, our recommendations will grow and sometimes a local suggestion can be helpful. We are not food critics per say, we just know what we like.  New and old favorites get two drumsticks up from us! Please check the drop
down menu for specific areas. Bon Apetit!
PRIVILEGE RESTAURANT & BAR
(Perdana Quay/Telaga Harbor)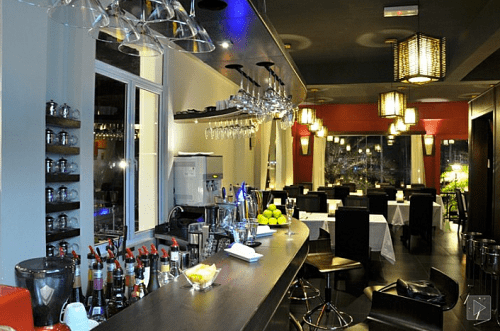 Malaysian fusion with 5 STAR elegance. Presentation and
service are fantastic and the menu is truly a Langkawi experience!
*Open Monday-Saturday 12noon-11pm +604 956 1188
DIRECTIONS Can read more (HERE)
*Happy Hour: 3pm – 7pm
SAGAR INDIAN RESTAURANT
(Pantai Tengah)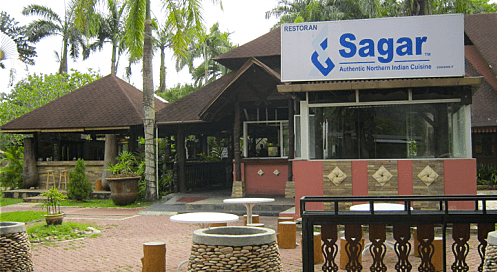 Located next to the Frangipani Resort, Sagar's North Indian
Cuisine is a welcomed addition to the Langkawi dining scene.
Nestled amongst the trees and beautiful gardens, the traditional open-air Malay structures offer both general and private dining options. The menu offers everything from vegetarian to lamb,
from Tandoori dishes to jalfrezis and masalas.
*Open daily, lunch 12noon-3pm /dinner 6pm-1030pm
+6012 942 3213 DIRECTIONS
DAPUR WARISON @ SERI CENANG
(Pantai Cenang)

Located at the elegant Seri Cenang Resort and Spa,
restaurant Dapur Warison offers a unique dining experience.
Indulge in the best of 1 Malaysia authentic cuisine prepared
by Chef Roslan & his talented team. They serve authentic
Malay, Japanese, Western & Fusion cuisines…
Reservation appreciated but walk-ins welcome!
*Open daily 11:30am-10:30pm +6 04 955 8275 (DIRECTIONS)
HONG KONG LAN KWAI FONG RTV CAFE
(Pantai Cenang)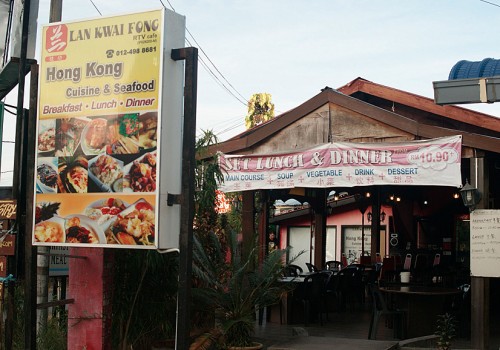 Hong Kong Lan starts the days early with Western and local breakfast options, including banana pancakes or wanton noodle. They also offer set lunches and dinners starting at 10.90 ringgit and other inexpensive a la carte selections like roasted chicken and noodle soup. * Open Thursday- Tuesday, Breakfast 730am-1120am/
Lunch 12noon-4pm/ Dinner 6pm-10pm +6012 498 8681
(Located directly across from Underwater World)
DIRECTIONS Can read more ( HERE )
ARTISAN'S PIZZA
(Pantai Cenang)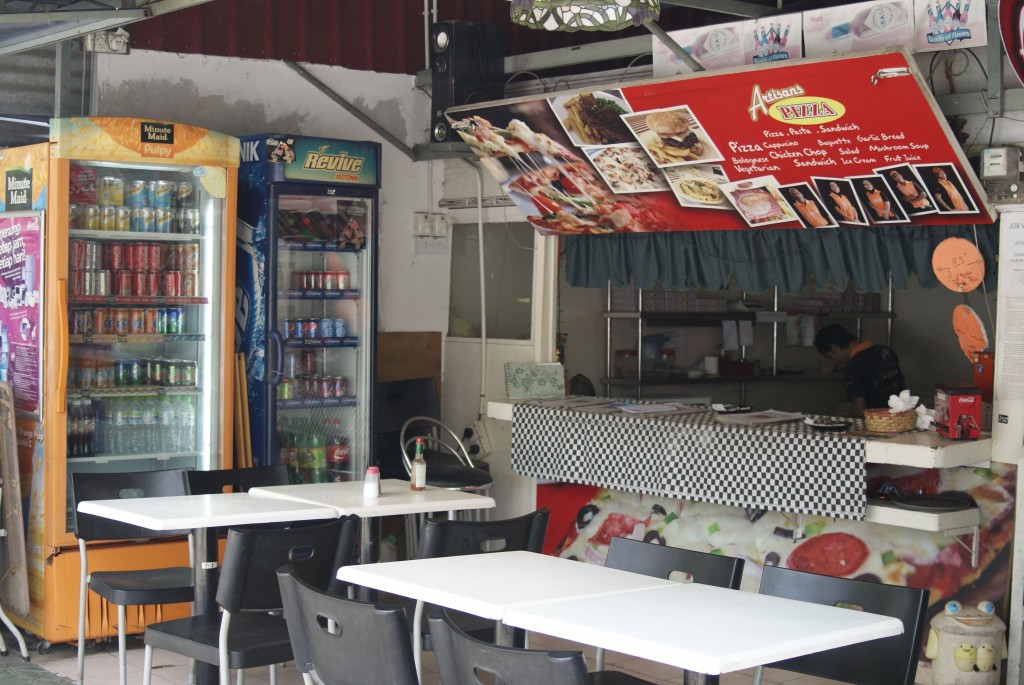 In New York, San Francisco or Chicago some of the best pizza eats are often at the little joints wedged into a small shop spilling out to the street. Artisan's Pizza in Pantai Cenang has that ambiance and hosts a few street sidewalk tables and one busy pizza oven. 8" and 11"  Pizzas made to request or straight off the menu combined, delicious sandwiches, soups, salads and daily specials, Artisan's draws in both locals and tourists.
*Open daily 10am-2am DIRECTIONS
WAKABA JAPANESE RESTAURANT
(Pantai Cenang)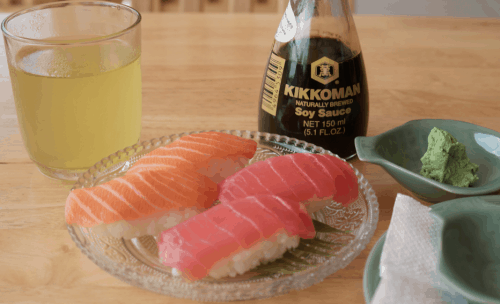 Located in Cenang Mall, Wabaka offers indoor and outdoor dining and a menu that lives up to its expectations. The sushi is fresh and delicious served by an attentive, knowledgeable staff. They have an extensive menu of sushi, tempura, noodles and other Japanese delicacies. *Open 7 days a week  12noon-11pm  +604 953 2481
DIRECTIONS   Can read more ( HERE )

LITTLE LYLIA'S CHILLOUT CAFE
(Pantai Cenang)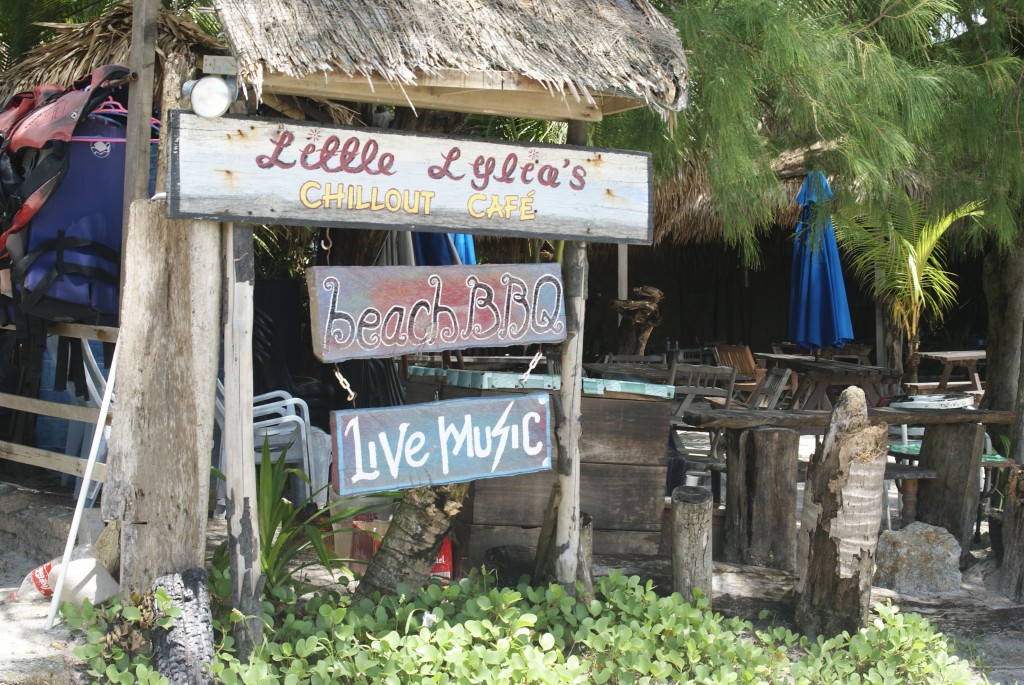 This hidden gem serves up an assortment of tasty treats, opening
at 10AM everyday (give or take a few major holiday). The diverse menu has everything from eggs & smoked salmon breakfast,
to 12-14 RM burgers, real nachos and even beach BBQs. Located waterfront behind Best Star Resort, Little Lylias is a perfect base camp for a day at the beach or sunset cocktails.
*Open 7 days a week 10am until late DIRECTIONS
Can read more (HERE)
MAFIOSO STEAKHOUSE
(Pekan Rabu/Kuah)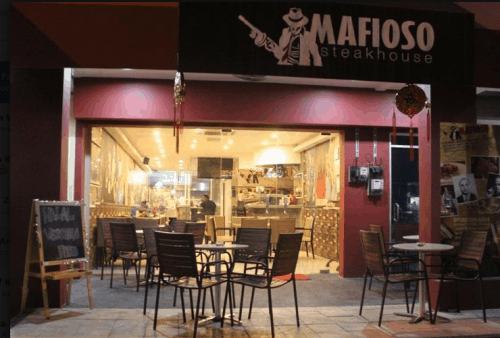 The Mafioso 'Family' has a vast selection of western cuisine available. Everything from your morning cuppa to rib-eye steaks and pizza.
The unique decor and indoor or outdoor seating, make this Langkawi restaurant a big local 'hit'. *Open Thursday- Tuesday 04 966 9990 DIRECTIONS Can read more ( HERE )
ISLANDISH SEAFOOD RESTAURANT
(Pantai Cenang)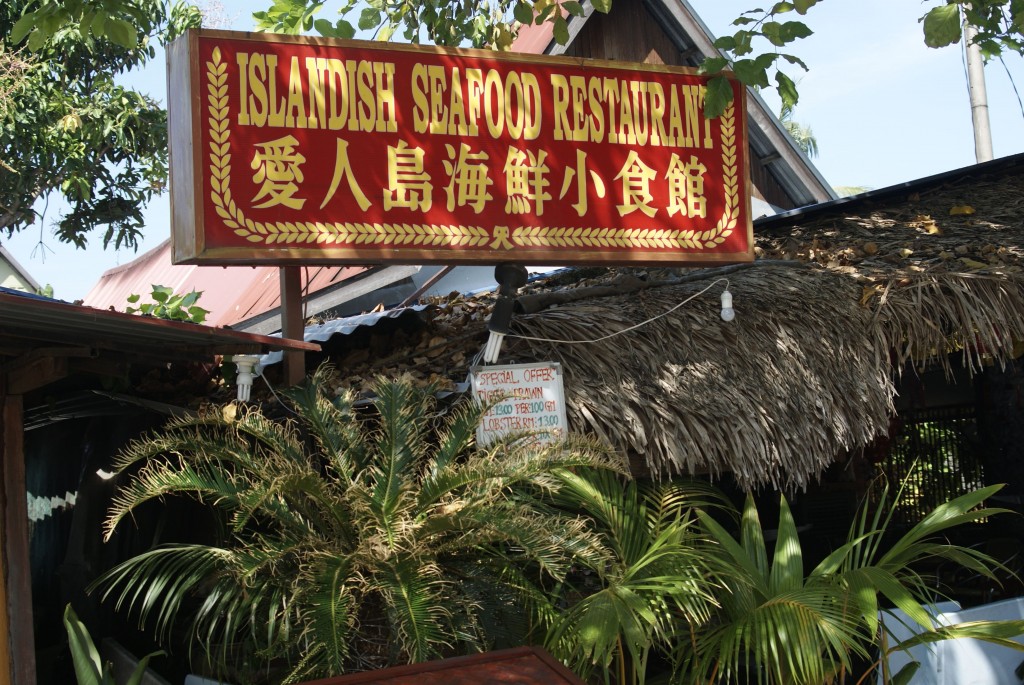 Serving Malay, Chinese and Thai style dishes, their seafood selection
is extensive and the fresh seafood is on display out front. The Islandish sign is hard to miss along the busy Pantai Cenang strip
just past Underwater World as you head towards Pantai Tengah.
The friendly staff greet you as you enter and can show you the
'catch of the day' as well as make recommendations.
*Open daily 11am-11pm DIRECTIONS
RESTORAN NASI KANDAR TOMATO
(Pantai Cenang)


Open 24 hours a day on most days, Tomato is a favorite among locals as well as years' worth of international visitors. Their famous roti grill is predominately located so it's difficult to miss their chef spinning dough. Their daily buffet table is also a favorite, serving up traditional Indian Lamb and Chicken curries, vegetable curries and Malaysian chicken, fish and vegetables.
*Open daily 24 hours DIRECTIONS Can read more ( HERE )
ART CAFE
(Langkawi Fair Mall, Kuah)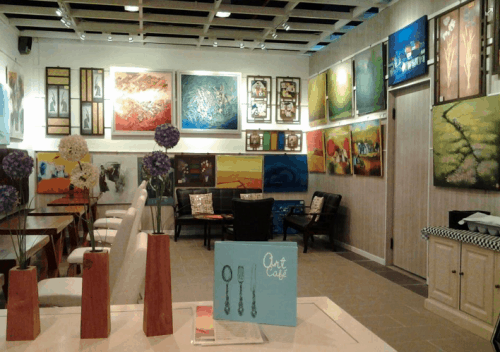 Art Cafe is unique in Langkawi for both decor and menu.
They have a very inventive tapas selection, in addition to
soups, salads and sandwiches created with a delicious twist.
Breakfast is also served all day.*Open daily 11am +604 966 2188
DIRECTIONS Can read more (HERE)
RAIFI'S
(Pantai Cenang)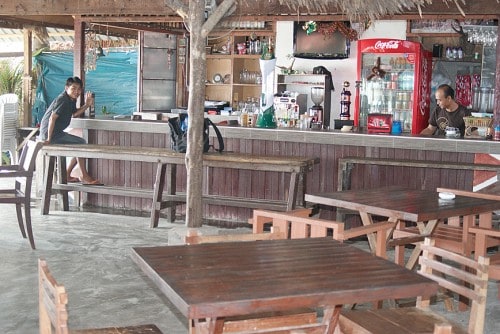 Raifi's is one of the small beach bars along Pantai Cenang. This driftwood and brick open-air sandy little joint is a popular hang-out for those seeking some shade and surf combined with cold beer
and inexpensive food. They have a few lounge chairs under the trees or you can sit at the bar or at a table 'inside'. You'll find a loyal local crowd here as well as tourists.
*Open Thursday-Tuesday 11am until late DIRECTIONS
Can read more ( HERE )
RESTORAN LAMAN RIA
(Pantai Cenang)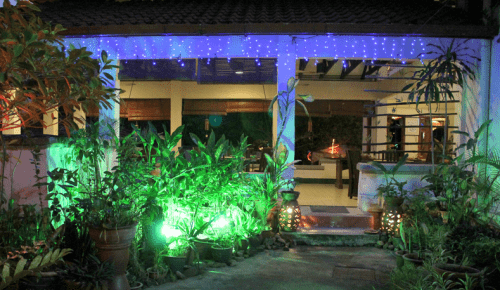 Located at the Laman Padi Museum, Laman Ria is an open air restaurant overlooking the Museum's surrounding Padi Fields.
They serve Japanese, Malaysian and western dishes with the
seafood and produce supplied fresh from the market daily.
The often have weekly specials for a set price as well as
international buffets and cooking classes.
*Open  Saturday -Thursday  12noon-3pm & 6pm-930pm
+604 955 4418   DIRECTIONS  Can read more (HERE)

PAHN-THAI RESTAURANT
(Pantai Kok)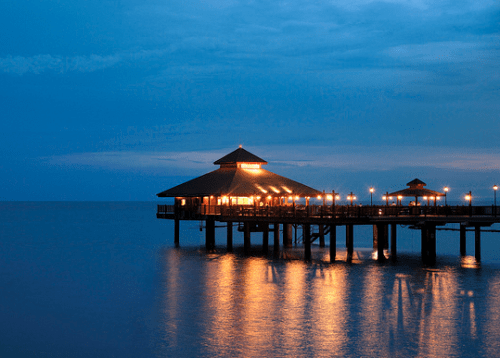 This elegant Thai Restaurant is built over the water which is romantically lit up at night. Quite a spectacular view! Beautifully prepared Thai cuisine and an extensive wine selection are yours
to be had. Located at the Berjaya Resort. DIRECTIONS
SHEELA'S RESTAURANT & CAFÉ
(Pantai Tengah)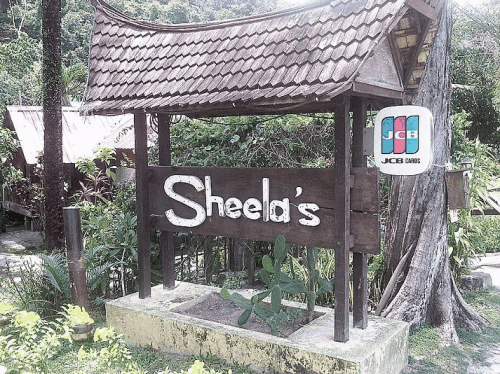 One of the few places in Pantai Tengah to get excellent Malay AND Western cuisine. Sheela's picturesque garden is perfect dining in the 'dry' season, but there is indoor dining as well. Due to popularity, reservations are recommended during the 'high' season to ensure great customer service.
*Open Tuesday-Sunday 6pm-10:30pm Across from Holiday Villa.
+604-955 2308 DIRECTIONS Can read more (HERE)
SHIN MI SEAFOOD VILLLAGE
(Kuala Teriang)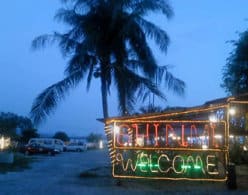 A Chinese Thai restaurant located on the Kuala Teriang fishing harbor. Shin Mi offers a daily selection of fresh seafood prepared to your specification. They also offer Chinese Thai vegetarian, chicken, beef and duck dishes. DIRECTIONS

TROPPO CO.
(Pantai Tengah)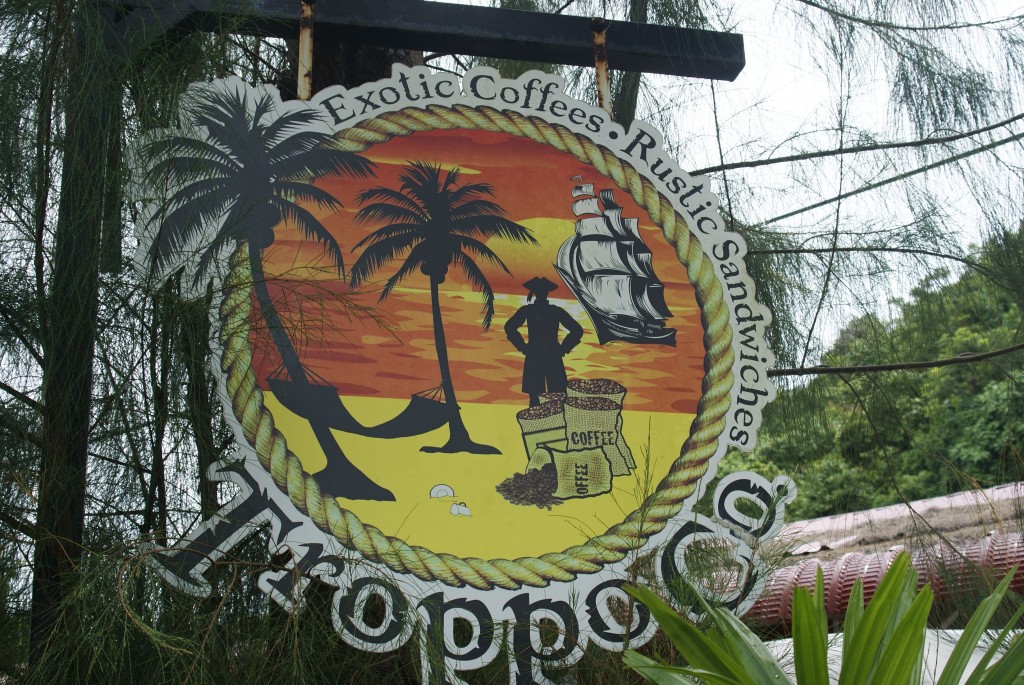 Troppo Co. are not only known for their large breakfast section and famous 'Twister Toast', their signature rustic sandwiches and salad creations are hearty yet healthy choices. Their bread is also baked in house daily! *Open Wednesday-Sunday 9am-5pm +604 955 2602 DIRECTIONS Can read more ( HERE )

 THE BRASSERIE RESTAURANT & BAR
(Pantai Cenang)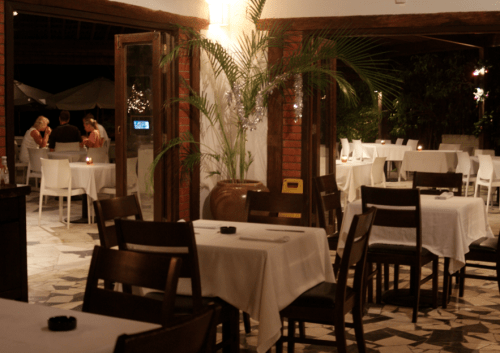 With open air seaside dining and Mediterranean influenced cuisine,
The Brasserie is a sure fire winner. The casual, yet elegant venue and extensive menu from bouillabaisse to fine steaks makes it quite popular with locals as well as tourists. *Open Tuesday-Sunday
12noon-1030pm  +604 955 1927  DIRECTIONS
*Happy Hour: 4pm-6pm

LANGKASUKA BOAT CLUB
(Kuala Muda)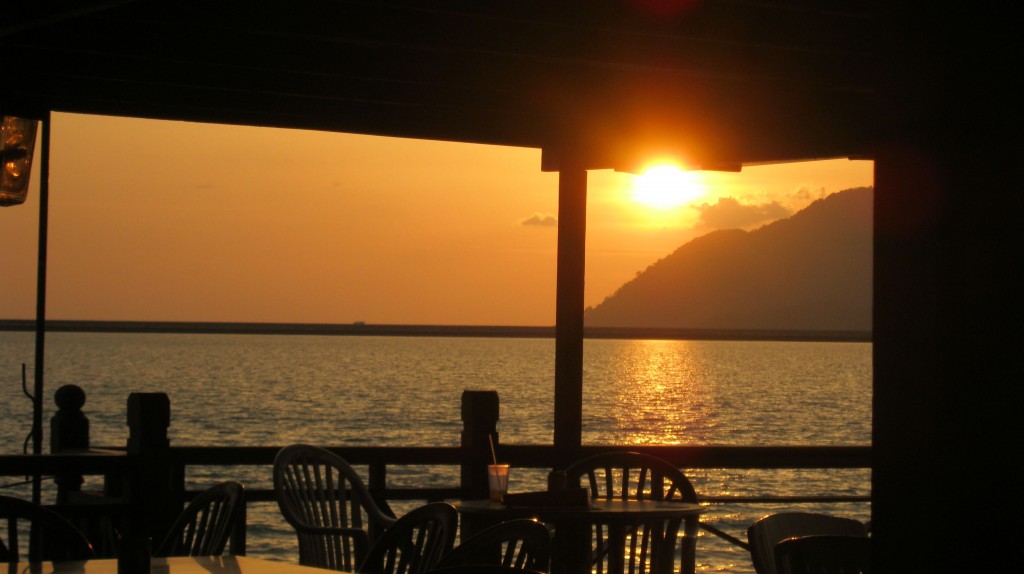 The beer is cold and served in freezing cold mugs and the kitchen puts out some very reasonable priced Thai 'based' food with a few simple western dishes. This waterfront venue also has perfect sunset viewing! DIRECTIONS Can read more (HERE)
THE ENGLISH TEA ROOM
(Pantai Cenang)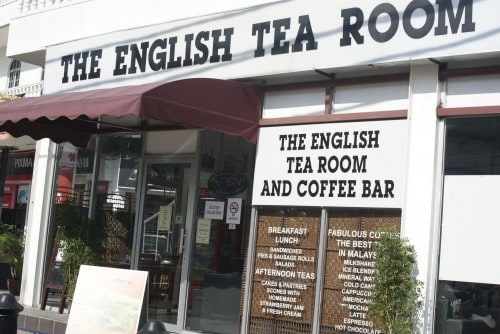 The English Tea Room is open daily from 8am until 5pm. In addition to their fabulous baked goods, gourmet coffees and teas, they also have milkshakes and smoothies! So when you're ready for Tea Time, rest assured it will be properly done at The English Tea Room complete with those refined touches that make it much more than
an afternoon snack. *Open daily 8am-5pm +6 013 491 2343
DIRECTIONS  Can read more ( HERE )

UNKAIZAN JAPANESE RESTAURANT
(Pantai Tengah)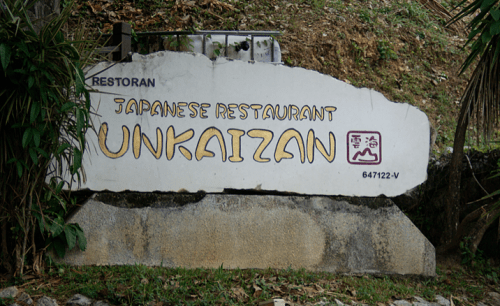 Traditional Japanese cuisine prepared from fresh imported fish
or straight from their aquarium! They also serve grilled steaks
and a large variety of Japanese dishes including sashimi and sushi.
Their specials board in addition to a varied menu will ensure something for everyone in your party. They also have an extensive selection of wine and sake.
*Open 6pm-11pm +604 955 4118 DIRECTIONS
RED SKY RESTAURANT & BAR
(Pantai Cenang)

Red Sky is a great place to wind down your day in Langkawi. With a large selection of appetizers and a diverse main course menu you can try a taste of Malaysia, Mexico, India and Continental Cuisine. A true fusion of flavors in a fun and relaxed atmosphere.
*Open Wednesday- Sunday 11am-2am +6012 515 4266
DIRECTIONS  Can read more ( HERE )
*Happy Hour: 4pm-6pm
 NAM RESTAURANT  @  BON TON
(Pantai Cenang)


This restaurant is located in the beautiful Bon Ton resort in a traditional Malay environment. The chef creates a fusion of East and West with a distinctive Asian flair. The extensive menu offers a great selection of Tapas/Mezza to creative and original main courses.
*Open daily 11am-11pm  +604 955 6787 / 3643  DIRECTIONS
3 AMIGOS
(Pantai Cenang)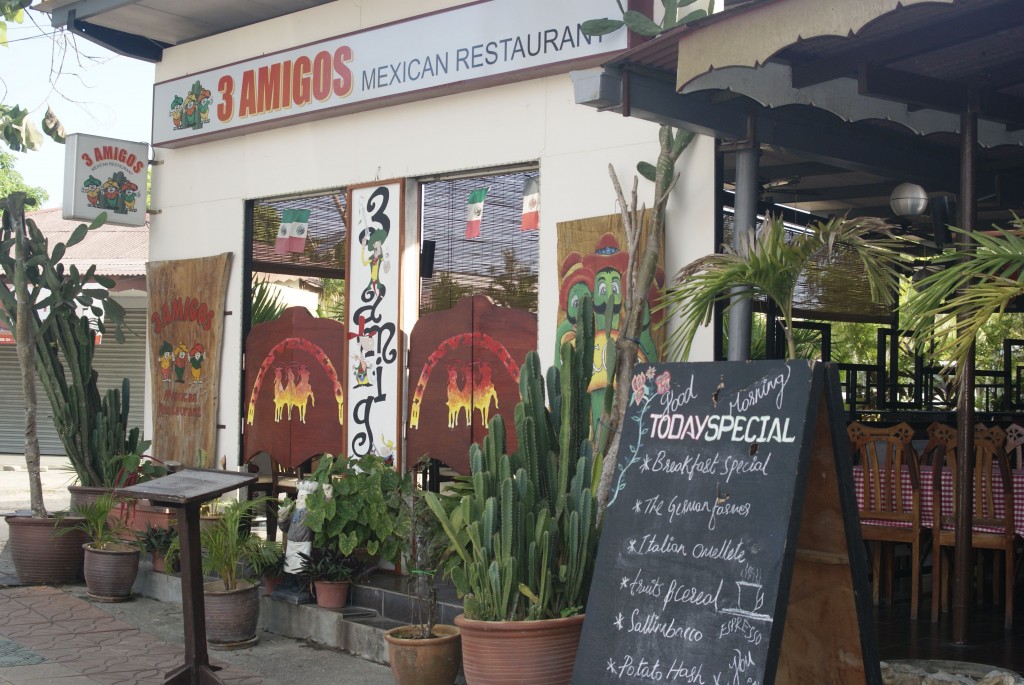 It's difficult to miss the brightly colored saloon door entrance livening up this Pantai Cenang corner. The Mexican style cuisine
served here is close enough to pass as authentic. Their fish tacos
and ceviche alone set them apart from the norm, but they serve non-Mexican dishes as well. Located across from Baron Best Star.
*Open daily 12Noon – 11PM DIRECTIONS

MARI BLU
(Perdana Quay/Telaga Harbor)

An Italian Trattoria located on the waterfront at the Perdana Quay. Mare Blu offers antipasta, pasta, pizza and a selection of seafood, lamb and beef dishes all prepared in a traditional Italian style.
*Open daily 11am-11pm +604 959 3830 DIRECTIONS
*Happy Hour: 3pm -8pm
KUALA TERIANG ROTI
(Kuala Teriang)


This small Roti stand at the intersection of Jalan Kuala Teriang and Jalan Kuala Muda is the place for a quick Roti Canai. They also offer a selection of Malay dishes that are well worth the value.
*Closed on Fridays. DIRECTIONS Can read more (HERE)
BEACH GARDEN
(Pantai Cenang)


The Beach Garden Resort is located on the beach in Pantai Cenang. They have extensive menu offering Malay, Thai and Western food with daily specials always listed on the blackboard. It is a great place to relax and dine under the palms listening the water crash on the beach.  DIRECTIONS
THE YARD ARM
(Bukit Malut)

99East Golf Club's on site Cafe serves Malay, Thai and Western dishes in addition to breakfast, weekly specials, fresh juices and select beers. Situated on the picturesque fairway, the Cafe is open
to the public. *Open daily 7am-8pm +604 955 1153 DIRECTIONS
THE CLIFF
(Pantai Cenang)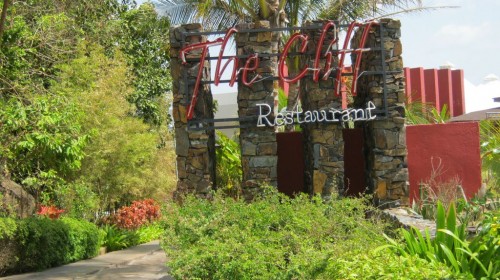 The Cliff Restaurant offers stunning views from the cliff above Pantai Cenang in a comfortable and relaxed atmosphere. Their Chef fuses traditional Malay dishes with a contemporary flair. Try happy hour at the bar with an excellent selection of appetizers or dine in the restaurant overlooking sea on fresh seafood and steaks.
*Open daily 11am-11pm  +604 953 3228   DIRECTIONS
Can read more (HERE)
FAT CUPID
(Pantai Tengah)

This amazing restaurant has such a variety of tasty dishes that everyone in your group will be happy. You can see their extensive menu on their website. Adjacent to La Pari-Pari in Pantai Tengah, the peaceful environment is a great dining experience.
*Open Tuesday-Sunday 8am-2pm and 5pm-10:30pm
Mondays 8am-11am +604 955 1010 DIRECTIONS
Can read more (HERE)
THE JAVA
(Pantai Cenang)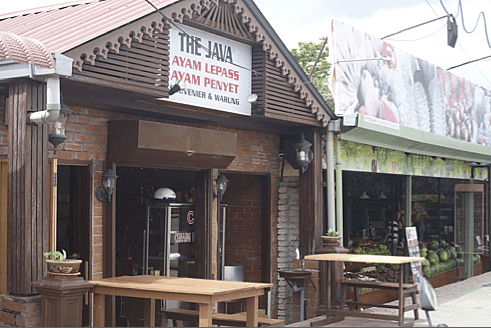 As the only Javanese restaurant in Langkawi, The recently opened Java serves up some delicious ayam lepas and ayam penat. Word-of-mouth recommendations have made this place a big hit
with locals and visitors as well. The prices and customer service
can't be beat . They also have free delivery for Pantai Cenang and Pantai Tengah. *Open 12noon-12am daily +6 012 5137718 DIRECTIONS  Can read more ( HERE )
HAINANESE CHICKEN RICE
"CHICKEN JOE'S"
(Kuah)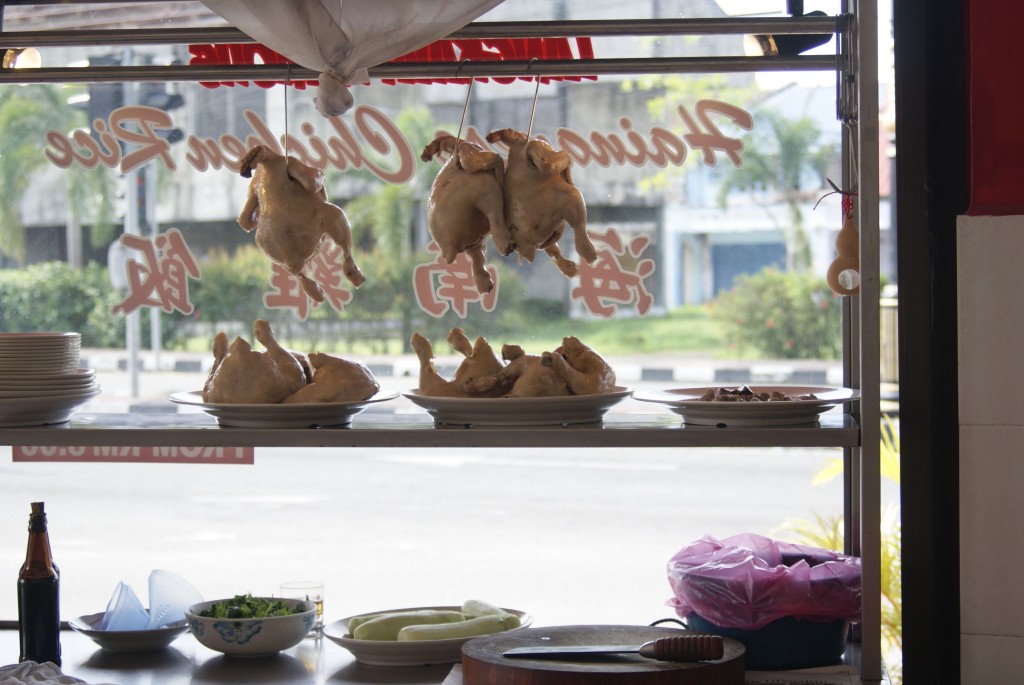 The place in Kuah for authentic Hainanese chicken and rice. Located at the end of the Langkawi Mall on the main road it is a place to dine for a simple, quick and delicious meal. *Open daily 9:00am-4:30pm and 6:30pm-10:30pm DIRECTIONS Can read more ( HERE )

HUNGRY MONKEY CAFE
(Pantai Cenang/Pantai Tengah)

True Turkish cuisine with a great variety. They import many of their ingredients direct from Turkey. The value and service are top notch!
*Open Tuesday-Sunday 9:00am-11:30pm +604 955 2100/3100 DIRECTIONS Can read more (HERE)
PIA'S THE PADI
(Ulu Melaka)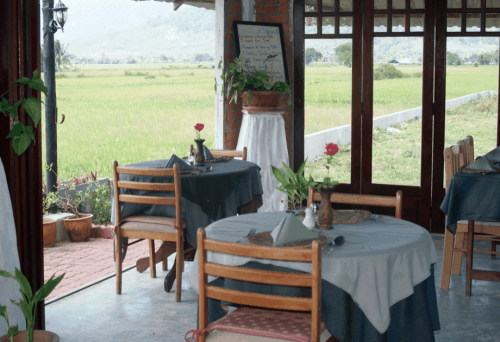 Formerly known as Jimmy's Cafe in Pantai Cenang, Pia's the Padi is the new incarnation of the old favorite. With the same menu offering Western, Northern Indian, Malay and Chinese food. A beautiful open air dining venue overlooking padi fields and Ganjung Raya. *Open daily 12noon-11pm +6 012-4933713 / +6 012-4013374 DIRECTIONS
*Happy Hour: 5pm-7pm, Beverage of choice, buy 1 get 1 free
*THEIN-THEIN SEAFOOD & HAWKERS CENTRE
(Pantai Tengah)


On the corner as you enter into Pantai Tengah is Thein-Thein Lai Seafood & Hawker Centre serving 'almost' daily. This restaurant serves up some tasty Thai-Malay based dishes, like Khuay Teow Sup and Mee Goreng Hokkien and they don't skimp on ingredients.
*Open daily, 10am-330pm and 6pm-10:30pm "Unless we're tired"
+6o4 498 9555 5719 DIRECTIONS  Can read more ( HERE )
TAPAZ
(Perdana Quay/Telaga Harbor)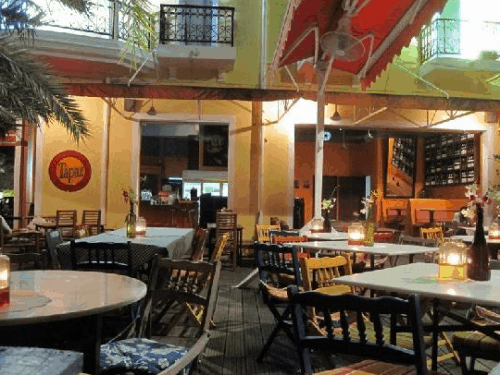 Tapaz is a favorite amongst locals for its great Tapas menu and wine selection. It also offers a comprehensive menu of Mediterranean style main courses that satisfy even the most discerning gourmet. Its located on the waterfront at the Perdana Quay in Telaga Harbor. DIRECTIONS
YELLOW CAFE
(Pantai Cenang)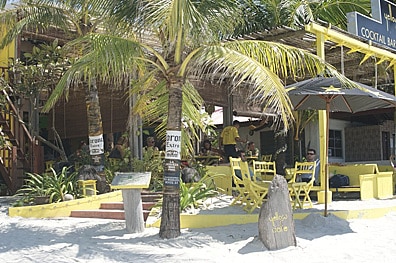 Yellow Cafe is known for its steaks and casual beach dining atmosphere. The menu has a great selection of appetizers, seafood, Malay and Western food and of course steaks, and now pizza too!
*Open Tuesday- Sunday 1pm-1am +6012 459 3190
DIRECTIONS  Can read more ( HERE )
*Happy Hour: 4pm-6pm, buy 1 beer get one free!


AIRPORT CORNER
(Matsirat)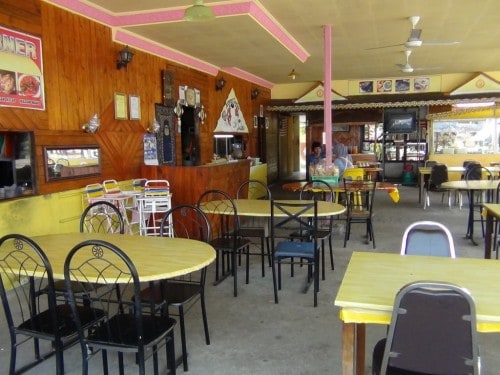 Walking distance from Langkawi International Airport and open daily from Noon until 3am, this local favorite serves excellent Malay and Thai dishes. DIRECTIONS Can read more (HERE)
MANGOES
(Kuala Teriang)

Located in Kuala Teriang, tucked away at the left end of the waterfront, the menu offers a selection of western dishes and specialty desserts.
*Open Wednesday-Saturday 5pm-10pm Sundays 11am-10pm
+6017 589 8117 / +6017 564 0307 DIRECTIONS
SCARBOROUGH'S FISH & CHIPS
(Tanjung Rhu Beach)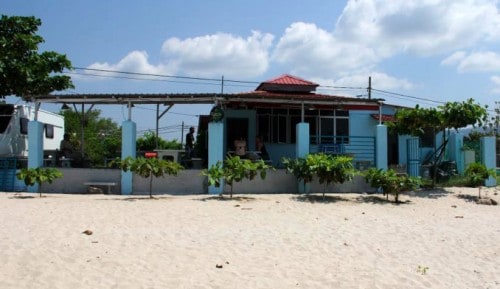 One of the best Fish and Chips venues in Langkawi and right
on the beach! *Open Tuesday-Sunday 11am-9pm +6012 352 2236
General DIRECTIONS Can read more (HERE)
There are many dining options in Langkawi, but our listed suggestions are places we would recommend to our own family and friends. We base our recommendations on quality, ambiance and customer service… not on Trip Advisor reviews.